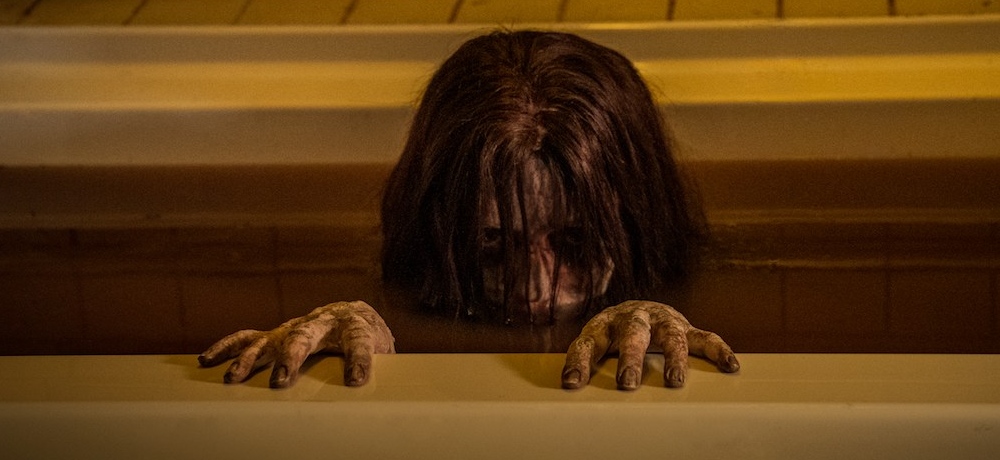 Featuring extended scenes and an alternate ending, The Grudge (2020) will haunt Blu-ray and DVD beginning March 24th via Sony Pictures, and to celebrate the physical media release of "The Untold Chapter" in the long-running franchise, we've been provided with three Blu-ray copies to give away to lucky Daily Dead readers!
---------
Prize Details: (3) Winners will receive (1) Blu-ray copy (including Digital) of The Grudge (2020).
How to Enter: We're giving Daily Dead readers multiple chances to enter and win:
1. Instagram: Following us on Instagram during the contest period will give you an automatic contest entry. Make sure to follow us at:

https://www.instagram.com/dailydead/

2. Email: For a chance to win via email, send an email to contest@dailydead.com with the subject "The Grudge (2020) Contest". Be sure to include your name and mailing address.
Entry Details: The contest will end at 12:01am EST on March 30th. This contest is only open to those who are eighteen years of age or older that live in the United States. Only one entry per entry method, per household will be accepted.
---------
"THE GRUDGE arrives on Digital March 10 and on Blu-ray™ and DVD March 24.

FILLED WITH TERRIFYING BONUS CONTENT INCLUDING THREE FEATURETTES, AN ALTERNATE ENDING AND BONUS SCENES TOO FRIGHTENING FOR THEATERS!

SYNOPSIS: A curse born in Japan is simultaneously unleashed in the U.S. Those who encounter it are consumed by its fury and met with a violent fate.

Producer Sam Raimi brings us the untold chapter of this horror classic starring Andrea Riseborough, Demián Bichir, John Cho and Betty Gilpin, with horror movie legend Lin Shaye (Insidious, Ouija) and Jacki Weaver, in the darkest, creepiest and most shocking film in the series.

BLU-RAY, DVD, AND DIGITAL BONUS MATERIALS

"The Cast of the Cursed" featurette: Take an inside look at the evil that lurks behind the doors at 44 Reyburn Dr., as key creatives and cast members explore The Grudge characters and discuss their experience working with Writer/Director Nicolas Pesce.
"Designing Death" featurette: From a slightly paler version of themselves to being completely mangled and rotted, to the incredible death scenes; like Faith Matheson's (Lin Shaye) epic leap off of the staircase, explore the character make-up design process and the film's visual look involved in creating the myriad of ghosts caught in the grips of the Grudge!
"Easter Egg Haunt" featurette: Join Writer/Director Nicolas Pesce as he brings to light the plethora of hidden Easter Eggs throughout the film which are homages to the previous works in the Ju-On franchise.
Extended Scenes & Alternative Ending Experience the scenes too disturbing for theaters, like Peter Spencer's terrifying encounter in the attic of 44 Reyburn Dr., or the uncovering of the gruesome truth behind the Landers' family deaths."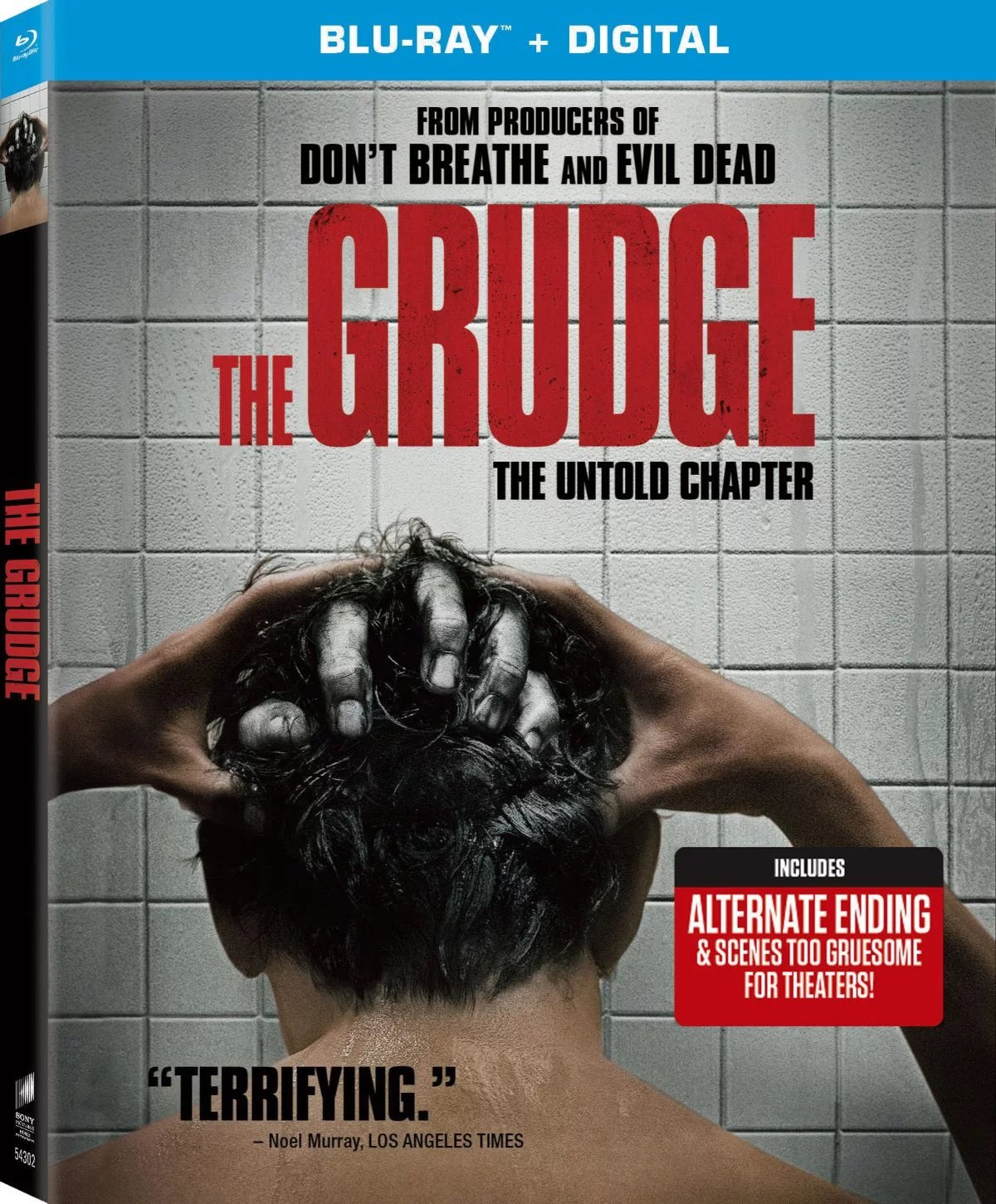 Red band trailer: