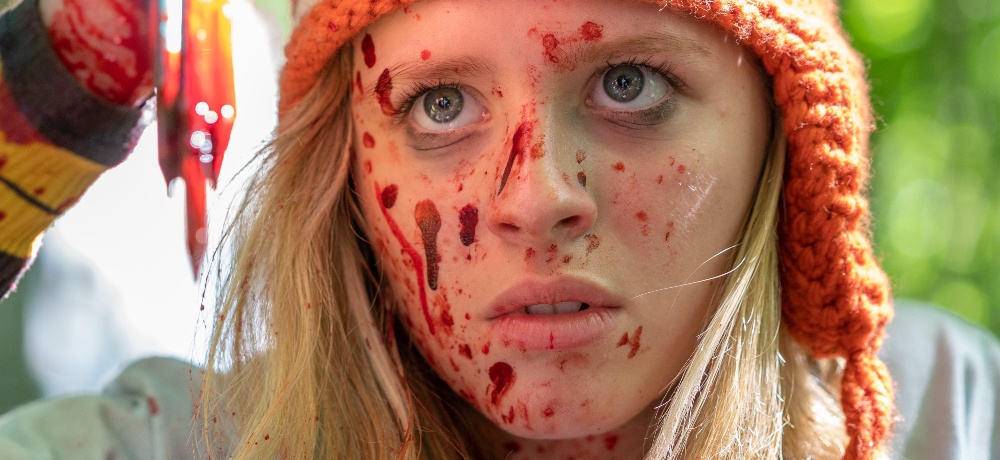 Although he may be best known as Doug Heffernan in The King of Queens or a diehard mall cop in the Paul Blart movies, Kevin James plays an altogether vicious villain in the home invasion thriller Becky. Directed by Cary Murnion and Jonathan Milott (the filmmakers behind Cooties and Bushwick), Becky is coming to VOD and Digital on June 5th, and the film's trailer offers a look at James' intense character that's a far cry from his comedic roles.
Below, you can watch the trailer for Becky, which premiered on Entertainment Weekly, and read on for the official synopsis:
"Quiver Distribution will release the thriller BECKY On Demand and Digital on June 5, 2020.

BECKY stars Lulu Wilson (Annabelle: Creation, "The Haunting of Hill House"), Kevin James (Paul Blart: Mall Cop, "The King of Queens"), Amanda Brugel ("Snowpiercer," "The Handmaid's Tale"), Robert Maillet (Deadpool 2, Pacific Rim) and Joel McHale ("Community," Deliver Us from Evil). The film was directed by Cary Murnion (Bushwick, Cooties) and Jonathan Milott (Bushwick, Cooties) and co-written by Nick Morris making his feature screenwriting debut, Ruckus Skye (The Devil to Pay, Rattle the Cage) and Lane Skye (The Devil to Pay, Rattle the Cage).

SYNOPSIS: Spunky and rebellious, Becky (Lulu Wilson) is brought to a weekend getaway at a lake house by her father Jeff (Joel McHale) in an effort to try to reconnect after her mother's death. The trip immediately takes a turn for the worse when a group of convicts on the run, led by the merciless Dominick (Kevin James), suddenly invade the lake house."
Trailer via EW: