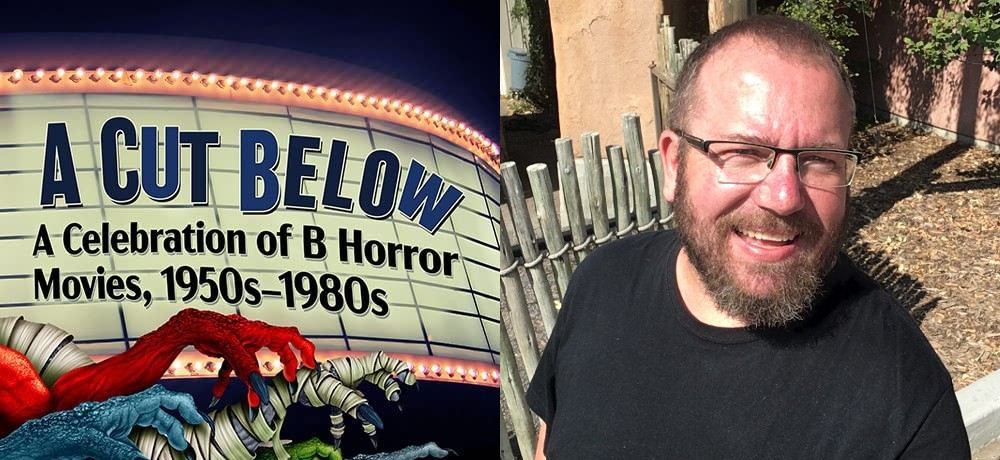 If you've read his hundreds of Drive-In Dust Offs published on Daily Dead over the years, then you know that Scott Drebit has a deep passion for horror cinema on the silver screen, and we're absolutely thrilled that he's bringing that same infectious enthusiasm for the golden (and sometimes gory) days of the drive-in to his new book, A Cut Below: A Celebration of B Horror Movies, 1950s–1980s!
Featuring 12 themed horror film festivals lovingly curated by Scott and covering 60 horror movies overall, A Cut Below is brimming with insightful observations on both iconic and underseen drive-in movies, with Scott inviting readers to grab some popcorn, hop in their cars, and settle in for an enthralling, educational, and always entertaining ride into horror cinema from the 1950s–1980s.
If, like me, you've enjoyed reading Scott's Drive-In Dust Offs column, then I have no doubt that you're absolutely going to love A Cut Below when it's released by McFarland Books on August 2nd!
In the meantime, we have a look at the eye-catching cover art below (featuring a marquee monster mash), and you can pre-order A Cut Below: A Celebration of B Horror Movies, 1950s–1980s by visiting:
Horror films have been around for more than 100 years, and they continue to make a large impact on popular culture as they reflect their contemporary zeitgeist. Between the mid–1950s and mid–1980s, drive-in theaters were at their peak of popularity, and each decade brought forward new challenges and themes.

This book explores 60 B horror films, divided into 12 fun and uniquely-themed categories. Chapters discuss how the Atomic Age, the Vietnam War, the women's liberation movement and other current events and social issues affected these films. Films covered include Willard, The Fly, Santa Sangre and many more.