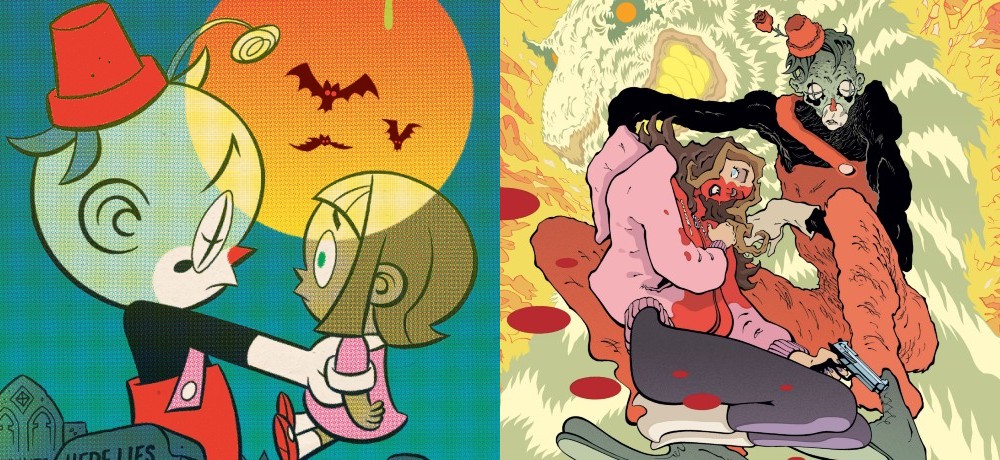 "The sold-out horror hit of 2023 returns to the scene of the crime for one FINAL scare!" Dwellings, the cute-creepy mashup from Jay Stephens, is back this December from Oni Press with "two more tales of small-town horror." We have an exclusive look at all three covers, including a variant from the incomparable Tradd Moore (Luther Strode, Silver Surfer: Black)!
Welcome back to Elwich—where murderous and horrifying secrets sleep just below the pristine surface, slithering in the shadows of this otherwise quiet and idyllic small town.

The cute-creepy mashup from Emmy Award–winning, Eisner Award–nominated cartoonist and animator Jay Stephens (Secret Saturdays, Jetcat Clubhouse) returns from the grave for two more tales of small-town horror. Readers with coulrophobia beware: in this issue, creepy clowns are quite the scare! See for yourself the shock, terror, and fun that is . . . Dwellings!
If you haven't yet caught up on Dwellings, this is a series you don't want to miss, and don't forget to check out our previous Q&A with Jay Stephens. Issue #3 will be available on December 20th, with the standard cover from Jay Stephens, a variant from Tradd Moore, and a 1:10 "Bloody Variant" from Jay Stephens.
Dwellings #3 (of 3)
WRITTEN & ART BY JAY STEPHENS
COVER A BY JAY STEPHENS
COVER B BY TRADD MOORE
BLOODY VARIANT (1:10) BY JAY STEPHENS
ON SALE DECEMBER 20TH, 2023 | $9.99 | 72 pgs. | FC
COVER A BY JAY STEPHENS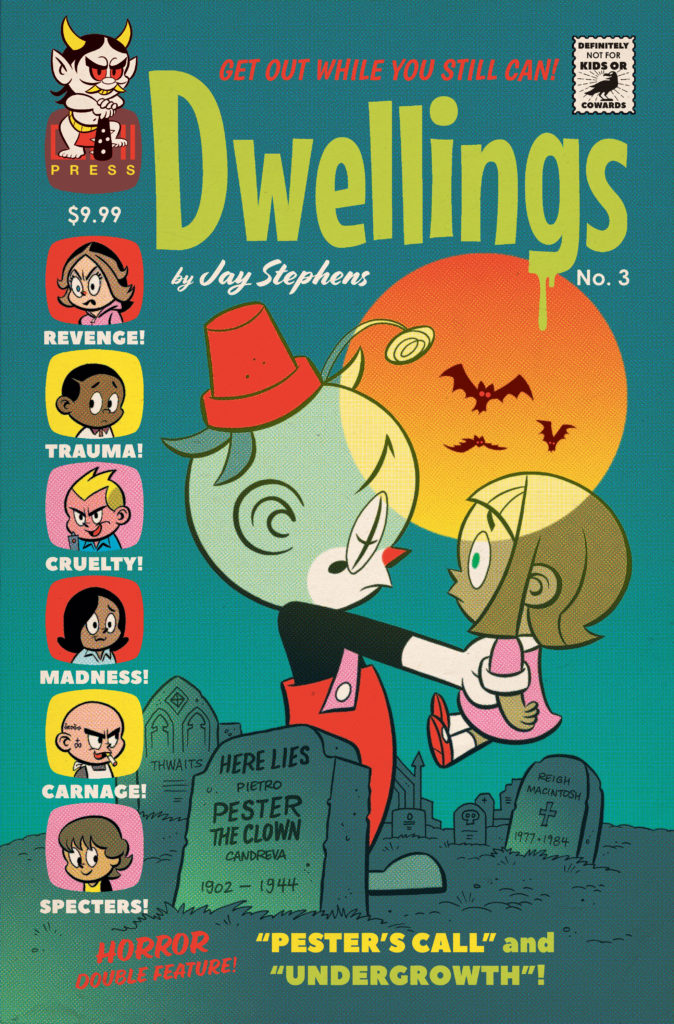 COVER B BY TRADD MOORE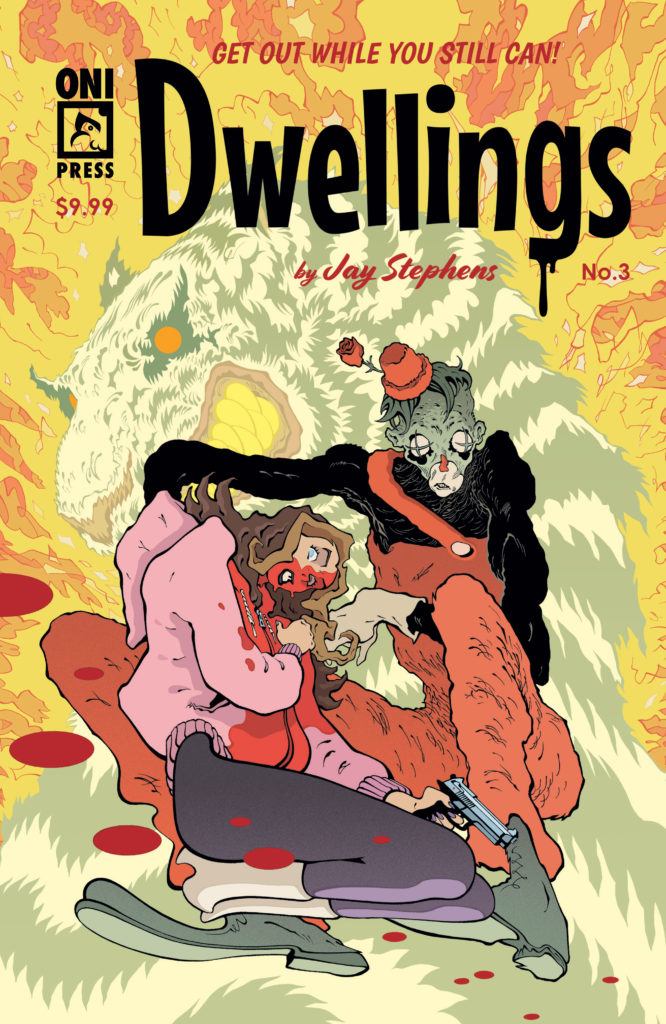 BLOODY VARIANT (1:10) BY JAY STEPHENS