*Updated on 10/19 with new listings.* Happy Halloween season, dear readers! With the 2020 spooky season nearly upon us, it's time once again for Daily Dead's Annual Halloween Horrors TV Viewing Guide, which provides you with a rundown of all the horror headed to the small screen starting today, September 28th, and continuing through Sunday, November 1st. We've put together a daily list of what you can expect to see on the regular broadcast channels, network cable, as well as the premium channels (only the primary channels are listed here for each service—this writer highly recommends you dig into their extended channels for some more genre fare, too).
As usual, we'll be updating our Halloween Horrors TV Viewing Guide every Monday, since not every channel has revealed their full line-ups for the month of October just yet. But between all the various Halloween-themed specials and tons and tons of horror movies, there is plenty to keep you busy throughout the next few weeks as you get ready for Halloween.
Happy Haunting, everyone!
*ALL TIMES LISTED ARE EASTERN STANDARD TIME (EST).*
**UPDATED LISTINGS IN BOLD**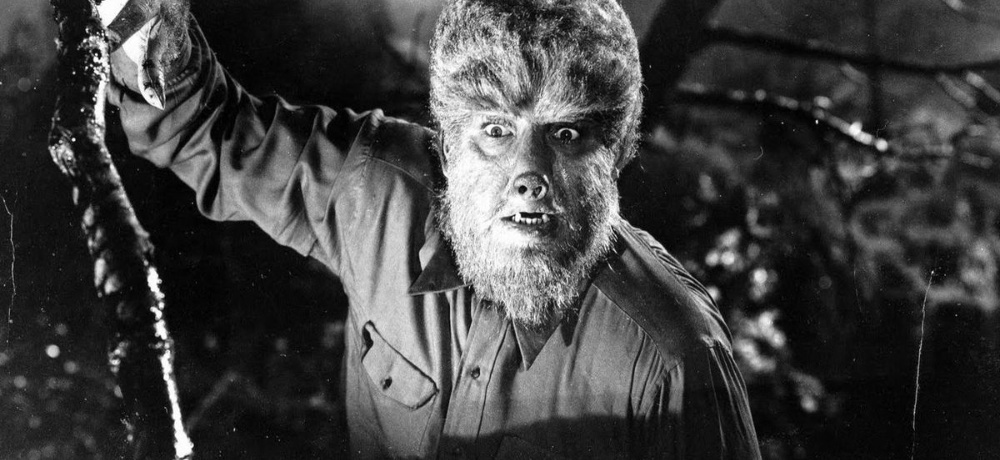 Saturday, October 31st
12:30am – Jason X (SyFy)
12:45am – The Wicker Man (1974) (Turner Classic Movies)
1:00am – Halloween 4: The Return of Michael Myers (AMC)
1:00am – The Curse of La Llorona (HBO)
1:17am – From Hell (Starz)
2:30am – Jason Goes to Hell: The Final Friday (SyFy)
2:53am – Abandon (Cinemax)
3:00am – Halloween 5: The Revenge of Michael Myers (AMC)
3:25am – The Exorcism of Emily Rose (Starz)
3:35am – The Invisible Man (2020) (HBO)
5:00am – Misery (AMC)
5:30am – The Exorcism of Molly Hartley (Starz)
6:00am – Firestarter (Cinemax)
6:00am – Family Matters: Dog Day Halloween (TBS)
6:00am – Freaks (1932)  (Turner Classic Movies)
7:00am – Twitches (Freeform)
7:00am – Mysteries of Halloween (Travel)
7:10am – The Grudge (2020) (Starz)
7:15am – Dr. Jekyll and Mr. Hyde (1932) (Turner Classic Movies)
7:30am – The Sixth Sense (AMC)
7:58am – Happy Death Day 2U (Cinemax)
8:00am – Parks and Rec: Halloween Surprise (Comedy Central)
8:00am – George Lopez: Halloween Cheer (TBS)
8:48am – The Grudge 2 (Starz)
9:00am – Twitches Too (Freeform)
9:00am – House of Wax (1953) (Turner Classic Movies)
9:42am – The Texas Chainsaw Massacre: The Beginning (Cinemax)
10:00am – Halloween (1978) (AMC)
10:34am – Fantasy Island (Starz)
10:45am – Children of the Damned (1964) (Turner Classic Movies)
11:00am – Halloweentown (Freeform)
11:17am – The Return of the Living Dead (Cinemax)
12:00pm – Halloween 4: The Return of Michael Myers (AMC)
12:00pm – Brooklyn Nine-Nine: Halloween (TBS)
12:27pm – Slaughterhouse Rulez (Starz)
12:30pm – Brooklyn Nine-Nine: Halloween II (TBS)
12:30pm – The Bad Seed (1956) (Turner Classic Movies)
12:45pm – Carrie (2013) (IFC)
12:51pm – Crimson Peak (Cinemax)
1:00pm – Halloweentown II: Kalabar's Revenge (Freeform)
1:00pm – Brooklyn Nine-Nine: Halloween Part III (TBS)
1:30pm – Brooklyn Nine-Nine: Halloween IV (TBS)
2:00pm – Halloween 5: The Revenge of Michael Myers (AMC)
2:00pm – The Monster Squad (Sundance)
2:15pm – From Hell (Starz)
2:45pm – The Picture of Dorian Gray (1945) (Turner Classic Movies)
2:53pm – Shocker (Cinemax)
3:00pm – Hocus Pocus (Freeform)
3:00pm – Goosebumps 2: Haunted Halloween (FX)
3:00pm – Bride of Chucky (IFC)
4:00pm – Halloween 6: The Curse of Michael Myers (AMC)
4:00pm – Killer Halloween Party (Oxygen)
4:00pm – Pet Sematary (1989) (Sundance)
4:22pm – Fantasy Island (Starz)
4:30pm – The Office: Halloween (Comedy Central)
4:45pm – The Wolf Man (1941) (Turner Classic Movies)
4:47pm – Shaun of the Dead (Cinemax)
5:00pm – Seed of Chucky (IFC)
5:05pm – Goosebumps (FXM)
5:10pm – The Addams Family (1991) (Freeform)
6:00pm – Halloween: Resurrection (AMC)
6:00pm – Silver Bullet (Sundance)
6:00pm – The Haunting (1963) (Turner Classic Movies)
6:16pm – Escape Room (Starz)
6:30pm – The Last Exorcism (Cinemax)
7:00pm – Goosebumps 2: Haunted Halloween (FXM)
7:00pm – Curse of Chucky (IFC)
7:15pm – Addams Family Values (Freeform)
8:00pm – Halloween H20: 20 Years Later (AMC)
8:00pm – South Park: Tegridy Farms Halloween Special (Comedy Central)
8:00pm – The Lost Boys (Sundance)
8:00pm – Ghost Nation: Reunion in Hell (Travel Channel)
8:25pm – Zombieland: Double Tap (Starz)
8:55pm – Goosebumps (FXM)
9:00pm – Cult of Chucky (IFC)
9:20pm – Hocus Pocus (Freeform)
9:46pm – Firestarter (Cinemax)
10:00m – Eli Roth's History of Horror (AMC)
10:00pm – The Lost Boys (Sundance)
10:00pm – Destination Fear (Travel Channel)
10:00pm – Them! (1954) (Turner Classic Movies)
10:08pm – The Texas Chainsaw Massacre (2003) (Starz)
10:50pm – Goosebumps 2: Haunted Halloween (FXM)
11:00pm – Halloween (1978) (AMC)
11:00pm – Family Guy: Halloween on Spooner Street (Cartoon Network)
11:00pm – Bride of Chucky (IFC)
11:30pm – Ghostbusters (1984) (Freeform)
11:44pm – The Apparition (Cinemax)
11:50pm – Fantasy Island (Starz)
12:00am – The Ninth Gate (Sundance)
12:00am – The Seventh Victim (1943) (Turner Classic Movies)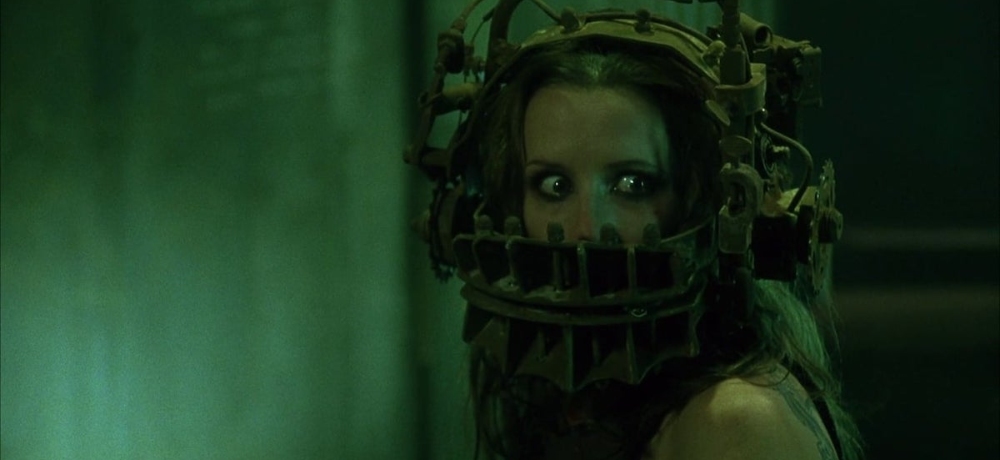 Sunday, November 1st
12:45am – Goosebumps 2: Haunted Halloween (FXM)
1:00am – Halloween H20: 20 Years Later (AMC)
1:00am – Seed of Chucky (IFC)
1:00am – Killer High (SyFy)
1:05am – Aliens vs. Predator (HBO)
1:11am – Saw (Cinemax)
1:30am – I Walked with a Zombie (1943) (Turner Classic Movies)
2:00am – Halloween 4: The Return of Michael Myers (AMC)
2:59am – Monkey Shines (Cinemax)
3:00am – Curse of Chucky (IFC)
3:00am – The Gate (Sundance)
3:00am – The Body Snatcher (1945) (Turner Classic Movies)
4:00am – Eli Roth's History of Horror (AMC)
4:30am – The Leopard Man (1943) (Turner Classic Movies)
4:57am – Dark Shadows (Cinemax)
5:00am – Eli Roth's History of Horror (AMC)
6:00am – Friday the 13th (2009) (AMC)
8:00am – Halloween 4: The Return of Michael Myers (AMC)
9:30am – Pet Sematary (1989) (Sundance)
10:00am – Halloween 5: The Revenge of Michael Myers (AMC)
10:00am – The World's End (IFC)
11:30am – Silver Bullet (Sundance)
12:00pm – Halloween 6: The Curse of Michael Myers (AMC)
1:30pm – The Ninth Gate (Sundance)
2:00pm – Halloween: Resurrection (AMC)
4:00pm – Halloween H20: 20 Years Later (AMC)
5:59pm – Halloween (1978) (AMC)
8:00pm – The Silence of the Lambs (Sundance)
10:30pm – The Sixth Sense (Sundance)
PREVIOUSLY AIRED
Monday, September 28th
2:52pm – The Grudge (2020) (Starz)
6:25pm – Asylum (Cinemax)
6:30pm – Zombieland (SyFy)
8:30pm – Constantine (SyFy)
9:00pm – Halloween Baking Championship: New Episode (Food Network)
11:39pm – Zombieland: Double Tap (Starz)
11:50pm – Dream House (Cinemax)
Tuesday, September 29th
1:25am – Darkness (Cinemax)
2:55am – Within (Cinemax)
4:25am – Dark Water (2005) (Cinemax)
10:15am – The Others (HBO)
11:29am – Zombieland: Double Tap (Starz)
1:30pm – Friday the 13th Part 2 (SyFy)
3:30pm – Friday the 13th (1980) (SyFy)
4:20pm – War of the Worlds (HBO)
4:20pm – The Intruder (Starz)
5:30pm – Constantine (SyFy)
6:30pm – Countdown (Showtime)
7:07am – Bloodshot (Starz)
12:00am – I Know What You Did Last Summer (Showtime)
Wednesday, September 30th
12:15am – Friday the 13th – A New Beginning (SyFy)
12:53am – Brightburn (Starz)
1:45am – I Still Know What You Did Last Summer (Showtime)
2:15am – Friday the 13th Part VI: Jason Lives (SyFy)
3:25am – I'll Always Know What You Did Last Summer (Showtime)
7:30am – Friday the 13th Part VI: Jason Lives (SyFy)
9:29am – Friday the 13th – A New Beginning (SyFy)
11:25am – Replicas (HBO)
11:29am – Friday the 13th Part 2 (SyFy)
11:31am – Fantasy Island (Starz)
1:31pm – Friday the 13th (1980) (SyFy)
3:00pm – Doctor Sleep (HBO)
6:20pm – White Noise (Cinemax)
8:00pm – Beetlejuice (SyFy)
8:07am – Fantasy Island (Starz)
10:00pm – Beetlejuice (SyFy)
10:15pm – The Crow (Cinemax)
Thursday, October 1st
1:30am – The Invisible Man (2020) (HBO)
6:30am – The House with a Clock in its Walls (Showtime)
8:15am – A Clockwork Orange (IFC)
9:00am – Eli Roth's History of Horror (AMC)
9:11am – Resident Evil: Retribution (Starz)
9:35am – Death Becomes Her (HBO)
9:45am – The Apparition (Cinemax)
10:00am – From Dusk Till Dawn 2: Blood Money (AMC)
11:30am – Mommie Dearest (IFC)
11:31am – No Escape Room (SyFy)
12:00pm – From Dusk Till Dawn (AMC)
12:30pm – Willy Wonka & the Chocolate Factory(Freeform)
1:30pm – Leatherface: Texas Chainsaw Massacre III (SyFy)
2:00pm – Dracula 2000 (AMC)
3:00pm – Tim Burton's Corpse Bride(Freeform)
3:15pm – Jigsaw (SyFy)
4:00pm – A Nightmare on Elm Street (2010) (AMC)
4:25pm – Escape Room (Starz)
4:30pm – Silence of the Lambs (Showtime)
4:50pm – Fear (Cinemax)
5:00pm – Casper (1995)(Freeform)
5:45pm – Marooned (1969)(Turner Classic Movies)
6:00pm – Bride of Chucky (AMC)
7:00pm – Hotel Transylvania(Freeform)
7:15pm – The Strangers (SyFy)
8:00pm – Halloween (1978) (AMC)
9:00pm – Hocus Pocus(Freeform)
9:00pm – The Strangers: Prey at Night (SyFy)
9:00pm – Ghost Adventures: Screaming Room (Travel Channel)
10:00pm – Halloween 4: The Return of Michael Myers (AMC)
10:55pm – Jason X (SyFy)
11:40pm – Firestarter (Cinemax)
12:00am – Willy Wonka & the Chocolate Factory(Freeform)
12:00am – Halloween 5: The Revenge of Michael Myers (AMC)
Friday, October 2nd
12:58am – Jason Goes to Hell: The Final Friday (SyFy)
3:00am – Leatherface: Texas Chainsaw III (SyFy)
5:10am – Dark Shadows (2012) (Cinemax)
5:17am – Invasion of the Neptune Men (AMC)
5:32am – Voodoo Woman (AMC)
7:00am – 28 Weeks Later (SyFy)
9:00am – Amityville II: The Possession (AMC)
9:00am – 28 Days Later (SyFy)
10:23am – The Last Exorcism (Cinemax)
10:55am – Bedazzled (HBO)
11:00am – The Goonies(Freeform)
11:30am – The Amityville Horror (1979) (AMC)
11:30am – Jigsaw (SyFy)
1:30pm – Tim Burton's Corpse Bride(Freeform)
1:30pm – Jason Goes to Hell: The Final Friday (SyFy)
2:00pm – A Nightmare on Elm Street (2010) (AMC)
3:05pm – Casper (1995)(Freeform)
3:30pm – The Lost Boys (IFC)
3:30pm – Jason X (SyFy)
4:00pm – Bride of Chucky (AMC)
5:10pm – Hotel Transylvania(Freeform)
5:30pm – The Strangers (SyFy)
6:00pm – Seed of Chucky (AMC)
7:15pm – Tim Burton's The Nightmare Before Christmas(Freeform)
7:15pm – The Strangers: Prey at Night (SyFy)
8:00pm – Halloween: Resurrection (AMC)
8:00pm – Dracula (1931)(Turner Classic Movies)
8:45pm – Godzilla: King of the Monsters (HBO)
8:55pm – Beetlejuice(Freeform)
9:00pm – Insidious: The Last Key (SyFy)
9:30pm – Cat People (1942)(Turner Classic Movies)
10:00pm – Halloween 6: The Curse of Michael Myers (AMC)
11:00pm – House on Haunted Hill (1958)(Turner Classic Movies)
11:15pm – 28 Days Later (SyFy)
12:00am – Halloween (1978)(AMC)
12:00am-2:00am– The Simpsons: Treehouse of Horror-thon(Freeform)
Saturday, October 3rd
12:30am – The Haunting (1963) (Turner Classic Movies)
1:45am – 28 Weeks Later (SyFy)
3:00am – Paranormal Activity (Showtime)
3:45am – Freddy's Dead: The Final Nightmare (SyFy)
5:29am – Creepshow (1982) (AMC)
6:05am –Aliens vs. Predator Requiem (HBO)
7:00am – Monsters vs Aliens: Mutant Pumpkins(Freeform)
7:30am – The Goonies(Freeform)
8:29am – The Amityville Horror (2005) (AMC)
8:30am – The Watcher (Cinemax)
10:00am – Ghostbusters (1984)(Freeform)
10:27am – Halloween: Resurrection (AMC)
10:30am – Insidious: The Last Key (SyFy)
12:26pm – Halloween (1978) (AMC)
12:30pm – Ghostbusters II(Freeform)
12:45pm – The Lost Boys (IFC)
3:00pm – Psycho (1960) (IFC)
3:05pm – Beetlejuice (Freeform)
4:00pm – Zombieland (SyFy)
5:10pm – Hocus Pocus (Freeform)
5:30pm – The Exorcist (IFC)
6:00pm – Monster House (SyFy)
7:20pm – The Addams Family (1991)(Freeform)
8:00pm – The Mask (SyFy)
8:15pm – The Shining (IFC)
9:25pm – Addams Family Values(Freeform)
10:00pm – Zombieland (SyFy)
11:30pm – The Craft (Freeform)
11:30pm – The Exorcist (IFC)
Sunday, October 4th
2:15am – The Shining (IFC)
3:00am – Dawn of the Dead (2004) (SyFy)
4:11am – The Prophecy: Forsaken (AMC)
5:56am – Hellraiser: Hellworld (AMC)
7:00am – Ghostbusters (1984)(Freeform)
7:56am –Halloween 4: The Return of Michael Myers (AMC)
8:30am – Knock Knock (SyFy)
9:30am – Ghostbusters II(Freeform)
9:56am – Halloween 5: The Revenge of Michael Myers (AMC)
10:30am – The Crooked Man (SyFy)
10:46am – Fantasy Island (Starz)
11:56am – Halloween 6: The Curse of Michael Myers (AMC)
12:00pm – Willy Wonka & the Chocolate Factory(Freeform)
12:30pm – Monster House (SyFy)
1:35pm – The Apparition (Cinemax)
1:56pm – Halloween: Resurrection (AMC)
2:05pm – Decorating Disney: Halloween Magic(Freeform)
2:30pm – The Mask (SyFy)
3:05pm– Casper (1995)(Freeform)
3:56pm – Halloween H20: 20 Years Later (AMC)
5:10pm– The Addams Family (1991)(Freeform)
5:56pm – Halloween (1978) (AMC)
7:15pm– Addams Family Values(Freeform)
9:00pm –Halloween Wars: New Episode (Food Network)
9:20pm – Hocus Pocus(Freeform)
9:50pm – Rush (Cinemax)
11:30pm – The Return (Cinemax)
11:30pm – Sleepy Hollow (1999)(Freeform)
Monday, October 5th

12:02am – Fantasy Island (Starz)
3:30am – The Crooked Man (SyFy)
8:30am – Darkman (SyFy)
9:00am – Corridors of Blood (AMC)
10:30am – Orphan (AMC)
10:30am – Stickman (SyFy)
11:30am – Casper (1995) (Freeform)
1:15pm – The Conjuring (AMC)
1:15pm – Godzilla (2014) (Showtime)
1:30pm – Sleepy Hollow (1999) (Freeform)
2:30pm – Dark Shadows (2012) (Cinemax)
3:45pm – The Exorcist (AMC)
3:45pm – The Raven (Showtime)
4:00pm – Ghostbusters (1984) (Freeform)
4:30pm – Blood and Black Lace (1964) (Turner Classic Movies)
5:05pm – Incarnate (HBO)
6:30pm – The Shining (AMC)
6:30pm – Ghostbusters II (Freeform)
8:00pm – The Devil's Advocate (Sundance)
8:00pm – Tyler Perry's Boo! A Madea Halloween (SyFy)
9:00pm - Halloween Baking Championship: New Episode (Food Network)
9:00pm –Beetlejuice (Freeform)
10:15pm – Amityville: The Awakening (SyFy)
10:50pm – Crimson Peak (Cinemax)
12:00am – Boxtrolls (Freeform)
Tuesday, October 6th

12:06am – Ghost Ship (AMC)
12:14am – The Ninth Gate (Sundance)
1:00am – The Devil's Rejects (IFC)
2:30am – Godzilla (2014) (Showtime)
3:15am – The Dead Zone (Sundance)
4:35am – Troll (Cinemax)
5:39am – The Creation of the Humanoids (AMC)
7:30am – Countdown (Showtime)
10:03am – The Shining (AMC)
11:00am – Charlie and the Chocolate Factory (Freeform)
11:30am – A Nightmare on Elm Street 2: Freddy's Revenge (SyFy)
1:30pm – Ghostbusters (1984) (Freeform)
1:30pm – Amityville: The Awakening (SyFy)
1:32pm – House of Wax (2005) (AMC)
2:00pm – The Ninth Gate (Sundance)
2:40pm – Glass (HBO)
3:30pm – Halloween (2007) (SyFy)
4:00pm – Ghostbusters II (Freeform)
4:01pm – Final Destination 2 (AMC)
5:00pm – The Devil's Advocate (Sundance)
5:45pm – Boo! A Madea Halloween (SyFy)
6:00pm – Ghost Ship (AMC)
6:30pm – Beetlejuice (Freeform)
6:35pm – Final Destination 5 (HBO)
8:00pm – Carrie (2013) (AMC)
8:00pm – The Lost Boys (Sundance)
8:00pm – Wrong Turn 2: Dead End (SyFy)
8:30pm – Hotel Transylvania (Freeform)
10:00pm – The Lost Boys (Sundance)
10:00pm – Wrong Turn 4: Bloody Beginnings (SyFy)
10:15pm – The Last House on the Left (2009) (AMC)
10:38pm – The Grudge (2020) (Starz)
12:00am – Tim Burton's Corpse Bride (Freeform)
12:00am – Drive Angry (SyFy)
Wednesday, October 7th

12:45am – Slither (AMC)
6:00am – The Invisible Man (2020) (HBO)
7:10am – Scary Stories to Tell in the Dark (Showtime)
8:00am – Drive Angry (SyFy)
9:00am – Voodoo Woman (AMC)
9:15am – Children of the Corn IV: The Gathering (AMC)
10:02am – Doom (SyFy)
11:00am – Decorating Disney: Halloween Magic (Freeform)
11:15am – Sleepwalkers (AMC)
12:00pm – Tim Burton's Corpse Bride (Freeform)
12:28pm – Halloween (2007) (SyFy)
1:15pm – Carrie (2013) (AMC)
2:00pm – Matilda (Freeform)
2:54pm – Wrong Turn 2: Dead End (SyFy)
3:30pm – The Last House on the Left (AMC)
4:00pm – Hotel Transylvania (Freeform)
5:00pm – Wrong Turn 4: Bloody Beginnings (SyFy)
6:00pm – Trick 'r Treat (AMC)
6:00pm-11:00pm – The Simpsons: Treehouse of Horror-thon (Freeform)
7:00pm – A Nightmare on Elm Street (2010) (SyFy)
8:00pm – Thirteen Ghosts (2001) (AMC)
8:00pm – The Return (Cinemax)
9:00pm – Sinister (SyFy)
9:25pm – Abandon (Cinemax)
10:00pm – Evil Dead (2013) (AMC)
11:05pm – Saw (Cinemax)
11:30pm – Down a Dark Hall (SyFy)
12:00am – Jumanji (1995) (Freeform)
Thursday, October 8th

12:50am – Firestarter (Cinemax)
1:30am – A Nightmare on Elm Street 4: The Dream Master (SyFy)
4:50am – Season of the Witch (2011) (Cinemax)
8:00am – Troll (Cinemax)
9:00am – Invasion of the Neptune Men (AMC)
9:00am – The Sixth Sense (Showtime)
9:15am – War of the Colossal Beast (AMC)
9:30am – Evil Dead (2013) (AMC)
10:30am – Mama (SyFy)
11:00am – Godzilla (2014) (Showtime)
11:15am – Crimson Peak (Cinemax)
11:30am – They (AMC)
12:00pm – Matilda (Freeform)
12:45pm – Down a Dark Hall (SyFy)
2:00pm – Jumanji (1995) (Freeform)
2:45pm – Lake Placid (SyFy)
3:30pm – Thirteen Ghosts (2001) (AMC)
4:30pm – Goosebumps (2015) (Freeform)
4:30pm – A Nightmare on Elm Street (1984) (SyFy)
5:20pm – Alien (HBO)
5:30pm – The Crazies (2010) (AMC)
6:30pm – Sinister (SyFy)
7:00pm – The Addams Family (1991) (Freeform)
8:00pm – Insidious (AMC)
9:00pm – Addams Family Values (Freeform)
9:00pm – It Follows (SyFy)
9:00pm – Ghost Adventures: Screaming Room (Travel Channel)
9:15pm – AVP: Alien vs. Predator (HBO)
10:30pm – Insidious: Chapter 2 (AMC)
10:38pm – Escape Room (Starz)
11:04pm – Exorcist: The Beginning (SyFy)
12:00am – Warm Bodies (Freeform)
Friday, October 9th

1:00am – Insidious: Chapter 3 (AMC)
1:34am – Lake Placid (SyFy)
2:20am – The Curse of La Llorona (HBO)
3:19am – Wes Craven's New Nightmare (SyFy)
3:50am – Saw: The Final Chapter (Cinemax)
3:55am – Jaws (HBO)
5:18am – Invasion of the Neptune Men (AMC)
5:20am – Greta (Cinemax)
5:33am – War of the Colossal Beast (AMC)
7:00am – Candyman (SyFy)
9:00am – Friday the 13th: The Final Chapter (AMC)
9:00am – Neverknock (SyFy)
9:18am – Abandon (Cinemax)
10:34am – Zombieland: Double Tap (Starz)
11:00am – Friday the 13th – A New Beginning (AMC)
11:00am – Fear (Cinemax)
11:00am – Exorcist: The Beginning (SyFy)
11:30am – The Mummy (1999) (Freeform)
1:00pm – Friday the 13th Part VI: Jason Lives (AMC)
2:20pm – Goosebumps (2015) (Freeform)
2:25pm – The Watcher (Cinemax)
3:00pm – Friday the 13th (1980) (AMC)
3:45pm – It Follows (SyFy)
4:45pm – The Addams Family (1991) (Freeform)
5:00pm – Friday the 13th Part 2 (AMC)
5:15pm – Zombieland: Double Tap (Starz)
5:40pm – Aliens (HBO)
6:00pm – Leatherface (SyFy)
6:50pm – Addams Family Values (Freeform)
7:00pm – Friday the 13th Part III (AMC)
8:00pm – The Ghoul (1933) (Turner Classic Movies)
8:55pm – Hocus Pocus (Freeform)
9:00pm – Friday the 13th (2009) (AMC)
9:30pm – The Black Sleep (1956) (Turner Classic Movies)
11:00pm – Mark of the Vampire (1935) (Turner Classic Movies)
12:00am-2:00am – The Simpsons: Treehouse of Horror-thon (Freeform)
Saturday, October 10th

12:15am – Night of the Living Dead (1968) (Turner Classic Movies)
12:45am – Critters Attack! (SyFy)
2:45am – They Found Hell (SyFy)
4:45am – The People Under the Stairs (AMC)
7:00am – The Mummy (1999) (Freeform)
7:15am – Creepshow (1982) (AMC)
8:00am – The Witches of Eastwick (Paramount)
9:40am – Season of the Witch (2011) (Cinemax)
10:00am – The Mummy Returns (Freeform)
10:00am – The Sixth Sense (Showtime)
10:30am – Clue (Paramount)
10:45am – Critters Attack! (SyFy)
11:15am – Firestarter (Cinemax)
11:30am – House of Wax (2005) (AMC)
12:45pm – Leatherface: Texas Chainsaw Massacre III (SyFy)
1:05pm-3:35pm – The Simpsons: Treehouse of Horror-thon (Freeform)
2:00pm – Cult of Chucky (AMC)
2:20pm – The Invisible Man (2020) (HBO)
2:30pm – Leatherface (SyFy)
3:30pm – The Addams Family (Paramount)
3:35pm – Casper (1995) (Freeform)
3:45pm – Carrie (2013) (IFC)
4:00pm – Curse of Chucky (AMC)
5:30pm – Addams Family Values (Paramount)
5:40pm – Hotel Transylvania (Freeform)
6:00pm – Bride of Chucky (AMC)
6:00pm – Final Destination 2 (IFC)
7:30pm – The Addams Family (Paramount)
7:45pm – Freeform Premiere: Hotel Transylvania 2 (Freeform)
8:00pm – Seed of Chucky (AMC)
8:00pm – Final Destination 3 (IFC)
8:23pm – Brightburn (Starz)
9:30pm – Addams Family Values (Paramount)
9:50pm – Freeform Premiere: Hotel Transylvania 3: Summer Vacation (Freeform)
10:00pm – Eli Roth's History of Horror (AMC)
10:00pm – Final Destination (IFC)
11:00pm – Cursed Films (AMC)
11:30pm – Oculus (AMC)
11:30pm – Clue (Paramount)
12:00am – Tim Burton's Corpse Bride (Freeform)
Sunday, October 11th

12:15am – The Final Destination (IFC)
2:00am – Eli Roth's History of Horror (AMC)
2:15am – Carrie (2013) (IFC)
3:00am – Cursed Films (AMC)
3:30am – Leatherface: Texas Chainsaw Massacre III (SyFy)
4:30am – Piranha 3D (IFC)
6:30am – The Mist (IFC)
7:00am – The Mummy Returns (Freeform)
7:15am – Legend (Showtime)
9:15am – Carrie (2013) (IFC)
10:05am – Casper (1995) (Freeform)
10:30am – American Horror House (SyFy)
11:30am – Final Destination 2 (IFC)
12:10pm – Tim Burton's Corpse Bride (Freeform)
1:30pm – Final Destination 3 (IFC)
1:50pm – Tim Burton's The Nightmare Before Christmas (Freeform)
3:30pm – Hotel Transylvania (Freeform)
3:30pm – Final Destination (IFC)
5:35pm – Hotel Transylvania 2 (Freeform)
7:40pm – Hotel Transylvania 3: Summer Vacation (Freeform)
8:00pm – Dark Shadows (2012) (Cinemax)
9:00pm – Halloween Wars: New Episode (Food Network)
9:50pm – Twitches (Freeform)
11:55pm – Twitches Too (Freeform)
Monday, October 12th
1:40am – Abandon (Cinemax)
1:50am – The Prophecy: Forsaken (AMC)
2:27am – The Possession of Hannah Grace (Starz)
3:01am – American Horror House (SyFy)
6:00am – The Reptile (1966) (Turner Classic Movies)
7:00am – Freeform Premiere: The Mummy: Tomb of the Dragon Emperor (Freeform)
7:45am – The Killer Shrews (1959) (Turner Classic Movies)
9:00am – The Gallows (AMC)
9:00am – King Kong (1933) (Turner Classic Movies)
10:00am – Legion (SyFy)
10:47am – The Intruder (Starz)
11:00am – House on Haunted Hill (1999) (AMC)
11:00am – Teen Titans Go! – Slumber Party; Halloween (NEW) (Cartoon Network)
11:00am – The Beast from 20,000 Fathoms (1953) (Turner Classic Movies)
11:30am – Teen Titans Go! – Halloween vs. Christmas; Scary Figure Dance (Cartoon Network)
12:00pm – 28 Days Later (SyFy)
12:30pm – Halloweentown (Freeform)
12:30pm – Godzilla (1954) (Turner Classic Movies)
1:00pm – House of Wax (2005) (AMC)
2:00pm – Amazing World of Gumball – Gumball Chronicles: The Curse of Elmore; Halloween (Cartoon Network)
2:00pm – Creature from the Black Lagoon (1954) (Turner Classic Movies)
2:30pm – Halloweentown II: Kalabar's Revenge (Freeform)
2:30pm – 28 Weeks Later (SyFy)
3:30pm – The Crazies (2010) (AMC)
3:30pm – Creature from the Haunted Sea (1961) (Turner Classic Movies)
4:30pm – Scared Shrekless (Freeform)
4:30pm – The Strangers (SyFy)
4:40pm – Greta (Cinemax)
4:45pm – The Green Slime (1969) (Turner Classic Movies)
5:00pm – Shrek (Freeform)
6:00pm – The Final Destination (AMC)
6:15pm – The Strangers: Prey at Night (SyFy)
6:30pm – Night of the Lepus (1972) (Turner Classic Movies)
7:00pm – The Addams Family (1991) (Freeform)
8:00pm – Hansel & Gretel: Witch Hunters (AMC)
8:00pm – Amazing World of Gumball – Gumball Chronicles: The Curse of Elmore; Halloween (Cartoon Network)
8:00pm – The Purge (SyFy)
8:07pm – Fantasy Island (Starz)
9:00pm – Halloween Baking Championship: New Episode (Food Network)
9:00pm – Addams Family Values (Freeform)
9:00pm – Total Recall (1990) (Sundance)
9:45pm – The Purge: Anarchy (SyFy)
10:35pm – The Watcher (Cinemax)
11:30pm – The Running Man (Sundance)
12:00am – The Crazies (2010) (AMC)
12:00am – Freeform Premiere: The Scorpion King (Freeform)
12:00am-4:00am – The Purge: TV Series Marathon (SyFy)
Tuesday, October 13th
2:30am – The Prophecy (AMC)
5:40am – The Return (Cinemax)
6:00am – Grindhouse: Planet Terror (IFC)
6:00am-11:am – Face Off Marathon (SyFy)
7:30am – Amazing World of Gumball – The Halloween Treasure (Cartoon Network)
8:15am – Grindhouse: Death Proof (IFC)
9:00am – Voodoo Woman (AMC)
9:05am – Season of the Witch (2011) (Cinemax)
9:15am – Lost Souls (AMC)
10:40am – The Return of the Living Dead (Cinemax)
11:00am – Teen Titans Go! – The Halloween vs. Christmas Gruel Giggling Ghoul (Cartoon Network)
11:00am – The Goonies (Freeform)
11:00am – The Strangers: Prey at Night (SyFy)
11:30am – The Crazies (2010) (AMC)
12:15pm – The Running Man (Sundance)
12:45pm – The Strangers (SyFy)
1:35pm – Scared Shrekless (Freeform)
2:00pm – The Final Destination (AMC)
2:05pm – Shrek (Freeform)
2:30pm – Total Recall (1990) (Sundance)
2:30pm – Hollow Man (SyFy)
4:00pm – Pet Sematary (1989) (AMC)
4:05pm – Godzilla (2014) (Showtime)
4:10pm – The Addams Family (1991) (Freeform)
5:00pm – The Purge (SyFy)
6:00pm – Tremors (AMC)
6:15pm – Addams Family Values (Freeform)
6:45pm – The Purge: Anarchy (SyFy)
8:00pm – Men in Black 3 (AMC)
8:00pm – Firestarter (Cinemax)
8:00pm – Silence of the Lambs (Showtime)
8:20pm – Hocus Pocus (Freeform)
9:00pm – Zombieland (SyFy)
10:00pm – Hannibal (Showtime)
10:30pm – Ghost Ship (AMC)
11:00pm – Jigsaw (SyFy)
12:00am – Casper (1995) (Freeform)
Wednesday, October 14th
12:27am – Zombieland: Double Tap (Starz)
12:30am – Final Destination (AMC)
1:00am – You Might be the Killer (SyFy)
1:10am – The Apparition (Cinemax)
6:05am – Child's Play 2 (HBO)
7:30am – Incarnate (HBO)
9:00am – Spawn (AMC)
9:00am – The Banana Splits Movie (SyFy)
10:05am – The Raven (Showtime)
11:00am – Men in Black 3 (AMC)
12:00pm – Countdown (Showtime)
1:00pm – Casper (1995) (Freeform)
1:30pm – Ghost Ship (AMC)
2:30pm – The Thirteenth Chair (1929) (Turner Classic Movies)
3:00pm-9:00pm – The Simpsons: Treehouse of Horror-thon (Freeform)
3:30pm – Final Destination (AMC)
4:00pm – Freaks (1932) (Turner Classic Movies)
5:15pm – Mark of the Vampire (1935) (Turner Classic Movies)
5:30pm – Oculus (AMC)
6:00pm – Teen Titans Go! – Caramel Apples; Halloween (Cartoon Network)
6:30pm – The Devil-Doll (1936) (Turner Classic Movies)
6:35pm – Hotel Transylvania (Starz)
7:00pm – Zombieland (SyFy)
8:00pm – Trick 'r Treat (AMC)
8:00pm – Crimson Peak (Cinemax)
8:30pm – Amazing World of Gumball – The Halloweentreasure (Cartoon Network)
9:00pm – Beetlejuice (Freeform)
9:25pm – Aliens vs. Predator Requiem (HBO)
10:00pm – Pumpkinhead (AMC)
10:00pm – The Last Exorcism (Cinemax)
11:30pm – Dark Shadows (2012) (Cinemax)
12:00am – A Nightmare on Elm Street (2010) (AMC)
12:00am – Boxtrolls (Freeform)
Thursday, October 15th
12:30am – The Curse of La Llorona (HBO)
1:25am – Fear (Cinemax)
4:00am – Glass (HBO)
7:00am – Scream 3 (Freeform)
8:10am – The Return (Cinemax)
8:32am – Hotel Transylvania (Starz)
9:00am – Oculus (AMC)
11:00am – Jumanji (1995) (Freeform)
11:30am – Pumpkinhead (AMC)
11:33am – Amityville: The Awakening (SyFy)
1:30pm – A Nightmare on Elm Street (2010) (AMC)
1:30pm – Beetlejuice (Freeform)
1:33pm – Doom (SyFy)
1:37pm – Fantasy Island (Starz)
1:45pm – The Bad Seed (1956) (Turner Classic Movies)
3:00pm – Abandon (Cinemax)
3:30pm – Final Destination 3 (AMC)
3:30pm – Scream (Freeform)
4:00pm – The Mask (SyFy)
4:40pm – The Texas Chainsaw Massacre: The Beginning (Cinemax)
5:30pm – The Conjuring (AMC)
6:00pm – Scream 2 (Freeform)
7:00pm – Jurassic Park (Paramount)
7:32pm – Fantasy Island (Starz)
8:00pm – Thirteen Ghosts (2001) (AMC)
8:30pm – The Craft (Freeform)
9:00pm – Ghost Adventures: Screaming Room (Travel Channel)
10:00pm – Evil Dead (2013) (AMC)
10:00pm – The Lost World: Jurassic Park (Paramount)
10:00pm – Monster House (SyFy)
12:00am – The Amityville Horror (2005) (AMC)
12:00am – Jumanji (1995) (Freeform)
12:00am – The Mask (SyFy)
Friday, October 16th
1:00am – The Invisible Man (2020) (HBO)
1:00am – The Lost World: Jurassic Park (Paramount)
2:00am – The Hollow (SyFy)
4:00am – The Banana Splits Movie (SyFy)
4:29am – Eli Roth's History of Horror (AMC)
5:30am – Invasion of the Neptune Men (AMC)
5:45am – How to Make a Monster (AMC)
7:00am – Wes Craven's New Nightmare (SyFy)
8:00am – Little Shop of Horrors (1960) (Turner Classic Movies)
9:00am – Eli Roth's History of Horror (AMC)
9:15am – Village of the Damned (1960) (Turner Classic Movies)
9:30am – Teen Titans Go! – Caramel Apples; Halloween (Cartoon Network)
9:30am – Freddy's Dead: The Final Nightmare (SyFy)
10:00am – The Conjuring (AMC)
10:45am – The Brain That Wouldn't Die (1962) (Turner Classic Movies)
11:30am – The Craft (Freeform)
11:30am – A Nightmare on Elm Street 5: The Dream Child (SyFy)
12:15pm – Carnival of Souls (1962) (Turner Classic Movies)
12:30pm – The Amityville Horror (2005) (AMC)
1:30pm – A Nightmare on Elm Street 4: Dream Master (SyFy)
1:45pm – Dementia 13 (1963) (Turner Classic Movies)
2:00pm – Matilda (Freeform)
2:30pm – House of Wax (2005) (AMC)
3:15pm – The Raven (1963) (Turner Classic Movies)
3:30pm – Amazing World of Gumball – The Halloweentreasure (Cartoon Network)
3:30pm – Wrong Turn 2: Dead End (SyFy)
4:00pm – Tim Burton's Corpse Bride (Freeform)
4:45pm – Spider Baby (1964) (Turner Classic Movies)
5:00pm – Halloween: Resurrection (AMC)
5:30pm – Monster House (SyFy)
6:00pm – Disney and Pixar's Toy Story of TERROR! (Freeform)
6:15pm – The Nanny (1965) (Turner Classic Movies)
6:30pm – Teen Titans Go! – The Halloween vs. Christmas Cruel Giggling Ghoul (Cartoon Network)
6:30pm – Disney and Pixar's Monsters, Inc. (Freeform)
7:00pm – Halloween H20: 20 Years Later (AMC)
7:30pm – Boo! A Madea Halloween (SyFy)
8:00pm – Disney Channel Halloween House Party (NEW) (Disney)
8:00pm – Dead of Night (1945) (Turner Classic Movies)
8:30pm – Disney and Pixar's Monsters University (Freeform)
9:00pm – Halloween (1978) (AMC)
9:45pm – Lake Placid (SyFy)
10:00pm – Twice-Told Tales (1963) (Turner Classic Movies)
11:00pm – Disney Channel Halloween House Party (Disney)
11:30pm – Lake Placid: The Final Chapter (SyFy)
12:00am – Disney and Pixar's Toy Story of TERROR! (Freeform)
Sunday, October 18th
1:30am – Halloween 5: The Revenge of Michael Myers (AMC)
1:45am – Eli Roth's History of Horror (IFC)
1:45am – The Fearless Vampire Killers (1966) (Turner Classic Movies)
2:00am – Down a Dark Hall (SyFy)
2:45am – Eight Legged Freaks (IFC)
3:30am – Eli Roth's History of Horror (AMC)
3:45am – House of Dark Shadows (1970) (Turner Classic Movies)
4:00am – Cucuy: The Boogeyman (SyFy)
4:30am – Cursed Films (AMC)
5:00am – Eli Roth's History of Horror (AMC)
5:00am – Godzilla (2014) (Showtime)
6:00am – Tremors II: Aftershocks (AMC)
6:00am – Insidious (IFC)
6:10am – Godzilla: King of the Monsters (HBO)
7:00am – Willy Wonka & the Chocolate Factory (Freeform)
7:39am – The Possession of Hannah Grace (Starz)
8:15am – Tremors 3: Back to Perfection (AMC)
8:30am – Friday the 13th Part 2 (IFC)
9:00am – Teen Titans Go! – Accept the Next Proposition You Hear Halloween vs. Christmas (NEW) (Cartoon Network)
9:00am – A Nightmare on Elm Street (1984) (SyFy)
9:30am-11:00am – The Simpsons: Treehouse of Horror-thon (Freeform)
10:30am – Friday the 13th Part III (IFC)
10:45am – Tremors 4: The Legend Begins (AMC)
10:50am – The Intruder (Starz)
11:00am – Twitches (Freeform)
11:00am – The Sandman (SyFy)
12:30pm – Friday the 13th: The Final Chapter (IFC)
1:00pm – The Devil's Advocate (Sundance)
1:00pm – Tales from the Hood 3 (SyFy)
1:05pm – Twitches Too (Freeform)
1:15pm – Tremors 5: Bloodlines (AMC)
2:30pm – Paranormal Activity (Showtime)
3:05pm – Beetlejuice (Freeform)
3:15pm – Tyler Perry's Boo 2! A Madea Halloween (SyFy)
3:30pm – Tremors: A Cold Day in Hell (AMC)
4:00pm – Paranormal Activity 2 (Showtime)
5:10pm – Hocus Pocus (Freeform)
5:30pm – Silence of the Lambs (Showtime)
5:45pm – Tremors (AMC)
7:20pm – The Addams Family (1991) (Freeform)
8:00pm – The Simpsons – Treehouse of Horror XXXI (Fox)
9:00pm – Halloween Wars: New Episode (Food Network)
9:00pm – Bob's Burgers – Heartbreak Hotel-oween (Fox)
9:25pm – Addams Family Values (Freeform)
10:30pm – Halloween Freakshow Cakes (NEW) (Food Network)
11:00pm – Halloween Freakshow Cakes (NEW) (Food Network)
11:30pm – Gremlins (Freeform)
12:00am – The Devil's Advocate (Sundance)
Monday, October 19th
1:30am – Land of the Dead (AMC)
2:03am – Karma (SyFy)
2:15am – Hannibal (Showtime)
4:00am – Critters Attack! (SyFy)
5:45am – Corridors of Blood (AMC)
8:30am – Scary Stories to Tell in the Dark (Showtime)
9:00am – Prince of Darkness (AMC)
9:00am – The Host (SyFy)
9:05am – Jaws (HBO)
10:30am – Legend (Showtime)
11:00am – Matilda (Freeform)
11:10am – Signs (HBO)
11:30am – Eight Legged Freaks (AMC)
11:45am – Drive Angry (SyFy)
12:05pm – Firestarter (Cinemax)
1:00pm – Gremlins (Freeform)
1:45pm – Animal (SyFy)
2:00pm – Land of the Dead (AMC)
3:30pm – Casper (1995) (Freeform)
3:30pm – Finders Keepers (SyFy)
4:00pm – Evil Dead (2013) (AMC)
4:05pm – Crimson Peak (Cinemax)
5:30pm – The Addams Family (1991) (Freeform)
5:30pm – Exorcist: The Beginning (SyFy)
6:00pm – Halloween H20: 20 Years Later (AMC)
6:05pm – Dark Shadows (2012) (Cinemax)
7:30pm – Addams Family Values (Freeform)
8:00pm – Halloween: Resurrection (AMC)
8:00pm – Sinister (SyFy)
8:00pm – The Hound of Baskervilles (1959) (Turner Classic Movies)
9:00pm – Halloween Baking Championship: New Episode (Food Network)
9:30pm – One Day at a Time – One Halloween at a Time (CBS)
9:30pm – Tim Burton's The Nightmare Before Christmas (Freeform)
9:30pm – Horror of Dracula (1958) (Turner Classic Movies)
10:30pm – Insidious: The Last Key (SyFy)
10:40pm – Twilight Zone: The Movie (Cinemax)
11:15pm – The Mummy (1959) (Turner Classic Movies)
12:00am – The Last House on the Left (2009) (AMC)
12:00am – Matilda (Freeform)
Tuesday, October 20th
1:00am – I Know What You Did Last Summer (Showtime)
1:00am – The Curse of Frankenstein (1957) (Turner Classic Movies)
2:32am – Evil Dead (2013) (AMC)
2:40am – I Still Know What You Did Last Summer (Showtime)
2:45am – Frankenstein Created Woman (1967) (Turner Classic Movies)
4:20am – I'll Always Know What You Did Last Summer (Showtime)
4:30am – Frankenstein Must Be Destroyed! (1970) (Turner Classic Movies)
6:30am-10:30am – Face Off Marathon (SyFy)
8:45am – A Clockwork Orange (IFC)
9:00am – 6 Souls (AMC)
10:30am – Mama (SyFy)
11:00am – Willy Wonka & the Chocolate Factory (Freeform)
11:15am – The Watcher (Cinemax)
11:30am – Insidious (AMC)
11:45am – Death Becomes Her (HBO)
12:32pm – Exorcist: The Beginning (SyFy)
12:55pm – The Return (Cinemax)
1:00pm – Casper (1995) (Freeform)
1:30pm – Godzilla: King of the Monsters (HBO)
2:00pm – Halloween: Resurrection (AMC)
3:00pm – Sleepy Hollow (1999) (Freeform)
3:02pm – Rings (SyFy)
4:00pm – Halloween H20: 20 Years Later (AMC)
5:15pm – Sinister (SyFy)
5:30pm – Ghostbusters (1984) (Freeform)
6:00pm – Bride of Chucky (AMC)
7:45pm – Insidious: The Last Key (SyFy)
8:00pm – Seed of Chucky (AMC)
8:00pm – Ghostbusters II (Freeform)
10:00pm – Curse of Chucky (AMC)
10:00pm – It Follows (SyFy)
12:00am – Pumpkinhead (AMC)
12:00am – Willy Wonka & the Chocolate Factory (Freeform)
Wednesday, October 21st
12:15pm – Rings (SyFy)
2:00am – Insidious: Chapter 2 (AMC)
2:30am – Candyman (SyFy)
4:30am – Eli Roth's History of Horror (AMC)
6:20am – Troll 2 (Cinemax)
8:30am – It Follows (SyFy)
9:00am – Children of the Corn V: Fields of Terror (AMC)
10:30am – Orphan (AMC)
11:00am – Sleepy Hollow (1999) (Freeform)
1:15pm – Annabelle (AMC)
1:30pm – Ghostbusters (1984) (Freeform)
2:35pm – The Apparition (Cinemax)
3:30pm – The Crazies (2010) (AMC)
3:30pm – AVP: Alien vs. Predator (HBO)
4:00pm – Twilight Zone: The Movie (Cinemax)
4:00pm – Ghostbusters II (Freeform)
6:00pm – Friday the 13th (1980) (AMC)
6:30pm-11:00pm – The Simpsons: Treehouse of Horror-thon (Freeform)

8:00pm – Friday the 13th (2009) (AMC)
8:00pm – The Texas Chainsaw Massacre: The Beginning (Cinemax)
10:00pm – House of Wax (2005) (AMC)
12:00am-2:00am – The Simpsons: Treehouse of Horror-thon (Freeform)
Thursday, October 22nd
12:30am – The Crazies (2010) (AMC)
1:11am – The Possession of Hannah Grace (Starz)
1:30am – Dead 7 (SyFy)
2:41am – Brightburn (Starz)
3:00am – Dracula III: Legacy (AMC)
4:15am – The Grudge (2020) (Starz)
5:00am – Eli Roth's History of Horror (AMC)
9:00am – Annabelle (AMC)
9:30am – Hotel Transylvania (Starz)
10:00am – Zombie Night (SyFy)
11:00am – Tim Burton's Corpse Bride (Freeform)
11:15am – Friday the 13th (2009) (AMC)
12:00pm – Dead 7 (SyFy)
12:35pm – Jumanji (1995) (Freeform)
12:55pm – Shaun of the Dead (Cinemax)
2:00pm – 28 Weeks Later (SyFy)
2:35pm – The Mummy (1999) (Freeform)
3:15pm – The Exorcist (AMC)
4:00pm – 28 Days Later (SyFy)
4:30pm – Firestarter (Cinemax)
4:48pm – Brightburn (Starz)
5:45pm – The Mummy Returns (Freeform)
6:00pm – Psycho (1960) (AMC)
6:23pm – The Grudge (2020) (Starz)
6:25pm – Season of the Witch (2011) (Cinemax)
6:30pm – Dawn of the Dead (2004) (SyFy)
8:30pm – Halloween (1978) (AMC)
8:55pm – Hocus Pocus (Freeform)
9:00pm – Zombieland (SyFy)
9:00pm – Ghost Adventures: Screaming Room (Travel Channel)
9:25pm – Jacob's Ladder (1990) (Cinemax)
10:30pm – A Nightmare on Elm Street (2010) (AMC)
11:00pm – 28 Days Later (SyFy)
11:21pm – Hotel Transylvania (Starz)
11:30pm – The Mystery of the Wax Museum (1933) (Turner Classic Movies)
12:00am – Tim Burton's Corpse Bride (Freeform)
Friday, October 23rd
12:30am – Psycho (1960) (AMC)
1:00am – Night of the Living Dead (1968) (Turner Classic Movies)
1:30am – Rise of the Zombies (SyFy)
3:00am – Hellraiser: Deader (AMC)
3:30am – Zombie Apocalypse (SyFy)
6:15am – Dawn of the Dead (2004) (SyFy)
8:45am – House of the Witch (SyFy)
9:00am – A Nightmare on Elm Street (2010) (AMC)
10:45am – The Strangers (SyFy)
11:00am – Thirteen Ghosts (2001) (AMC)
11:00am – Jumanji (1995) (Freeform)
11:15am – Glass (HBO)
12:33pm – The Strangers: Prey at Night (SyFy)
1:00pm – Halloween (1978) (AMC)
1:20pm – Crimson Peak (Cinemax)
1:30pm – Scream (Freeform)
2:28pm – Amityville: The Awakening (SyFy)
3:00pm – Final Destination (AMC)
4:00pm – Scream 2 (Freeform)
5:00pm – Final Destination 2 (AMC)
5:25pm – Aliens vs. Predator (HBO)
6:30pm – Beetlejuice (Freeform)
6:45pm – The Return (Cinemax)
7:00pm – Final Destination 3 (AMC)
7:00pm – Zombieland (SyFy)
8:00pm – Pit and the Pendulum (1961) (Turner Classic Movies)
8:30pm – Sleepy Hollow (1999) (Freeform)
9:00pm – The Final Destination (AMC)
9:45pm – Spirits of the Dead (1968) (Turner Classic Movies)
12:00am-2:00am – The Simpsons: Treehouse of Horror-thon (Freeform)
12:00am – Murders in the Rue Morgue (1971) (Turner Classic Movies)
Saturday, October 24th
1:00am – See No Evil (HBO)
1:00am – Beverly Hills 90210 – Halloween (POP)
1:15am – Eli Roth's History of Horror (AMC)
2:00am – House of the Witch (SyFy)
2:30am – Godzilla: King of the Monsters (HBO)
4:30am – Cujo (AMC)
6:30am – Thinner (AMC)
7:00am – Decorating Disney: Halloween Magic (Freeform)
8:00am – Halloweentown (Freeform)

8:30am – Misery (AMC)
9:30am – The Banana Splits Movie (SyFy)
10:05am – Halloweentown II: Kalabar's Revenge (Freeform)
11:00am – 1408 (AMC)
11:30am – Monster House (SyFy)
11:45am – The Monster Squad (IFC)
12:05pm – Beetlejuice (Freeform)
1:30pm – Creepshow (1982) (AMC)
1:30pm – Halloween (2007) (SyFy)
1:45pm – Halloween 4: The Return of Michael Myers (IFC)
2:10pm – Sleepy Hollow (1999) (Freeform)
2:15pm – Brainstorm (1983) (Turner Classic Movies)
3:45pm – Halloween 5: The Revenge of Michael Myers (IFC)
4:30pm – Pet Sematary (1989) (AMC)
4:30pm – Teen Titans Go! – Halloween vs. Christmas Movie Night (Cartoon Network)
4:40pm – Hocus Pocus (Freeform)
6:00pm – Halloween 6: The Curse of Michael Myers (IFC)
6:30pm – The Shining (AMC)
6:50pm – The Addams Family (1991) (Freeform)
8:00pm – Goosebumps (FX)
8:00pm – Halloween: Resurrection (IFC)
8:55pm – Addams Family Values (Freeform)
9:00pm – Ghost Nation (Travel Channel)
10:00pm – Eli Roth's History of Horror (AMC)
10:00pm – Goosebumps (FX)
10:00pm – Halloween 4: The Return of Michael Myers (IFC)
10:00pm – Destination Fear (Travel Channel)
11:00pm – Cursed Films (AMC)
11:00pm – Freeform Premiere: Ghostbusters (2016) (Freeform)
11:30pm – Carrie (2013) (AMC)
12:00am – Halloween: Resurrection (IFC)
Sunday, October 25th
12:08am – The Grudge (2020) (Starz)
1:45am – Silver Bullet (AMC)
1:45am – Cellular (Starz)
1:45am – The Werewolf (1956) (Turner Classic Movies)
2:00am – Halloween 6: The Curse of Michael Myers (IFC)
3:15am – The Howling (1981) (Turner Classic Movies)
3:45am – Eli Roth's History of Horror (AMC)
4:00am – The Monster Squad (IFC)
4:10am – The Curse of La Llorona (HBO)
4:30am – The Watcher (Cinemax)
4:45am – Cursed Films (AMC)
4:55am – Zombieland: Double Tap (Starz)
5:00am – The Mummy (1932) (Turner Classic Movies)
5:25am – Oculus (AMC)
7:00am – Tim Burton's Corpse Bride (Freeform)
7:00am – America's Scariest Halloween Attractions 3 (Travel Channel)
7:55am – Halloween (1978) (AMC)
8:00am – Halloween Crazy (Travel)
9:00am – Ghostbusters (1984) (Freeform)
9:00am – Halloween Crazier (Travel)
9:55am – Halloween 4: The Return of Michael Myers (AMC)
10:00am – Halloween Craziest (Travel)
11:30am –The Craft (Freeform)
11:35am – Dark Shadows (2012) (Cinemax)
11:55am – Halloween 5: The Revenge of Michael Myers (AMC)
12:00pm – Halloween Top 20 (Travel)
12:35pm – I Know What You Did Last Summer (Showtime)
2:00pm – The Addams Family (1991) (Freeform)
2:15pm – Scary Stories to Tell in the Dark (Showtime)
3:55pm – Halloween: Resurrection (AMC)
4:05pm – Addams Family Values (Freeform)
5:30pm – What Ever Happened to Baby Jane? (1962) (Turner Classic Movies)
5:55pm – Halloween H20: 20 Years Later (AMC)
6:10pm – Ghostbusters (2016) (Freeform)
9:00pm – Halloween Wars: New Episode (Food Network)
9:20pm – Hocus Pocus (Freeform)
10:00pm – Halloween Freakshow Cakes (Food Network)
10:30pm – Halloween Freakshow Cakes (Food Network)
11:30pm – The Craft (Freeform)
12:00am – Haxan: Witchcraft Through the Ages (1922) (Turner Classic Movies)
Monday, October 26th
12:21am – The Texas Chainsaw Massacre: The Beginning (Cinemax)
1:00am – The Running Man (Sundance)
1:12am – Eight Legged Freaks (AMC)
2:00am – Diabolique (1955) (Turner Classic Movies)
3:15am – Hollow Man (SyFy)
4:15am – Eyes Without a Face (1959) (Turner Classic Movies)
7:30am – Ready or Not (HBO)
7:30am – Legion (SyFy)
9:00am – Children of the Corn: Revelation (AMC)
9:00am – Slice (Showtime)
9:30am – Hollow Man (SyFy)
10:30am – The Amityville Horror (2005) (AMC)
10:30am – Countdown (Showtime)
10:53am – Brightburn (Starz)
11:00am – Tim Burton's Corpse Bride (Freeform)
12:00pm – Wrong Turn 4: Bloody Beginnings (SyFy)
12:30pm – Halloween: Resurrection (AMC)
1:00pm – Casper (1995) (Freeform)
2:00pm – Wrong Turn 2: Dead End (SyFy)
2:30pm – Halloween H20: 20 Years Later (AMC)
3:00pm – Let's Make a Deal: Halloween Week (CBS)
3:30pm – The Running Man (Sundance)
4:05pm – Lake Placid (SyFy)
4:30pm – The Last House on the Left (2009) (AMC)
3:00pm – Twitches (Freeform)
5:00pm – Twitches Too (Freeform)
6:00pm – Jason Goes to Hell: The Final Friday (SyFy)
6:30pm – The Last Exorcism (Cinemax)
7:00pm – Pacific Rim (AMC)
7:00pm – Hotel Transylvania 2 (Freeform)
8:00pm – The Devil's Advocate (Sundance)
8:00pm – Jason X (SyFy)
8:00pm – Nothing But the Night (1972) (Turner Classic Movies)
9:00pm – Halloween Baking Championship: New Episode (Food Network)
9:00pm – Hotel Transylvania 3: Summer Vacation (Freeform)
9:00pm – Amityville Horror House (Travel Channel)
9:45pm – Madhouse (1974) (Turner Classic Movies)
10:00pm – Jigsaw (SyFy)
10:35pm – The Apparition (Cinemax)
11:00pm – Eli Roth's History of Horror (Sundance)
11:00pm – Mysteries of Halloween (Travel Channel)
11:30pm – From Beyond the Grave (1973) (Turner Classic Movies)
12:00am-2:00am – The Simpsons: Treehouse of Horror-thon (Freeform)
12:00am – The Ninth Gate (Sundance)
12:00am – Wrong Turn 2: Dead End (SyFy)
Tuesday, October 27th
12:02am – The Conjuring (AMC)
1:00am – This is Halloween (Travel Channel)
1:30am – Scream and Scream Again (1970) (Turner Classic Movies)
2:00am – Legion (SyFy)
2:32am – Annabelle (AMC)
3:00am – The Dead Zone (Sundance)
3:00am – Mysteries of Halloween (Travel Channel)
3:15am – The Satanic Rites of Dracula (1973) (Turner Classic Movies)
4:45am – Dracula A.D. 1972 (1972) (Turner Classic Movies)
5:15am – Happy Death Day 2U (Cinemax)
6:00am-10:00am – Face Off Marathon (SyFy)
6:42am – Fantasy Island (Starz)
9:00am – How to Make a Monster (AMC)
8:00am – Mysteries of Halloween (Travel Channel)
9:00am – This is Halloween (Travel Channel)
9:15am – Body Snatchers (AMC)
10:00am – Knock Knock (SyFy)
10:55am – Abandon (Cinemax)
11:00am – Casper (1995) (Freeform)
11:15am – The Rite (AMC)
12:00pm – Down a Dark Hall (SyFy)
1:00pm – Scared Shrekless (Freeform)
1:30pm – Jumanji (1995) (Freeform)
1:30pm – The Lost Boys (IFC)
1:45pm – The Exorcist (AMC)
2:00pm – The Ninth Gate (Sundance)
2:00pm – The Crooked Man (SyFy)
2:20pm – Incarnate (HBO)
2:30pm – Fear (Cinemax)
3:00pm – Let's Make a Deal: Halloween Week (CBS)
3:45pm – Carrie (2013) (IFC)
4:00pm – Hotel Transylvania 2 (Freeform)
4:00pm – Neverknock (SyFy)
4:30pm – The Shining (AMC)
5:00pm – The Devil's Advocate (Sundance)
5:50pm – Glass (HBO)
6:00pm – Hotel Transylvania 3: Summer Vacation (Freeform)
6:00pm – Truth or Dare (SyFy)
8:00pm – Trick 'r Treat (AMC)
8:00pm – Hocus Pocus (Freeform)
8:00pm – Misery (Sundance)
8:00pm – Jigsaw (SyFy)
9:00pm – The Exorcism of Roland Doe (Travel Channel)
10:00pm – Bride of Chucky (AMC)
10:00pm – Sinister (SyFy)
10:30pm – The Birds (Sundance)
12:00am-2:00am – The Simpsons: Treehouse of Horror-thon (Freeform)
Wednesday, October 28th

12:30am – Tales from the Hood 3 (SyFy)
1:30am – Psycho (1960) (Sundance)
2:45am – Wes Craven's New Nightmare (SyFy)
3:30am – The Devil's Rejects (IFC)
4:00am – Carrie (2013) (IFC)
4:12am – Eli Roth's History of Horror (AMC)
5:12am – How to Make a Monster (AMC)
7:33am – Hotel Transylvania (Starz)
8:00am – Dead Still (SyFy)
9:00am – The Lost Boys (IFC)
9:30am – Hellraiser: Inferno (AMC)
10:03am – Exorcist: The Beginning (SyFy)
11:00am – The Price is Right: Halloween Special (CBS)
12:00pm – Hellraiser: Hellseeker (AMC)
12:00pm – Jumanji (1995) (Freeform)
12:36pm – Sinister (SyFy)
12:45pm – Hotel Transylvania (Starz)
2:00pm – Thirteen Ghosts (2001) (AMC)
2:30pm – Tim Burton's Corpse Bride (Freeform)
3:00pm – Let's Make a Deal: Halloween Week (CBS)
3:07pm – Tales from the Hood 3 (SyFy)
4:00pm – Bride of Chucky (AMC)
4:30pm – Matilda (Freeform)
4:40pm – Godzilla: King of the Monsters (HBO)
5:30pm – The Night Before Halloween (SyFy)
6:00pm – Seed of Chucky (AMC)
6:00pm – Goosebumps (FX)
6:30pm – Disney and Pixar's Monsters, Inc. (Freeform)
6:30pm – Paranormal Activity (Showtime)
7:30pm – Insidious: The Last Key (SyFy)
8:00pm – The Final Destination (AMC)
8:00pm – Halloween (1978) (BBC)
8:00pm – Goosebumps 2: Haunted Halloween (FX)
8:30pm – Disney and Pixar's Monsters University (Freeform)
9:00pm – The Conners: Halloween (ABC)
9:00pm – This is Halloween (Travel Channel)
9:45pm – It Follows (SyFy)
10:00pm – Ghost Ship (AMC)
10:00pm – Halloween H20: 20 Years Later (BBC)
10:00pm – Goosebumps (FX)
12:00am-2:00am – The Simpsons: Treehouse of Horror-thon (Freeform)
12:00am – Goosebumps 2: Haunted Halloween (FX)
12:00am – A Nightmare on Elm Street (1984) (SyFy)
Thursday, October 29th

1:01am – Evil Dead (2013) (AMC)
2:00am – Paranormal Activity (Showtime)
2:00am – Grave Halloween (SyFy)
3:01am – Land of the Dead (AMC)
3:30am – Paranormal Activity 2 (Showtime)
6:00am – Haunted Gold (1932) (Turner Classic Movies)
7:00am – The Devil-Doll (1936) (Turner Classic Movies)
8:30am – Before Dawn (1933) (Turner Classic Movies)
9:00am – Pet Sematary Two (AMC)
9:45am – Insidious: The Last Key (SyFy)
10:55am – AVP: Alien vs. Predator (HBO)
11:00am – Friday the 13th Part VI: Jason Lives (AMC)
11:00am – The Price is Right: Halloween Special (CBS)
11:00 am – Tormented (1960) (Turner Classic Movies)
12:00pm – Ghostbusters (1984) (Freeform)
12:00pm – Freddy's Dead: The Final Nightmare (SyFy)
1:00pm – Friday the 13th Part VII: Jason Takes Manhattan (AMC)
2:00pm – A Nightmare on Elm Street 5: The Dream Child (SyFy)
2:15pm – Night of Dark Shadows (1971) (Turner Classic Movies)
2:30pm – Ghostbusters II (Freeform)

3:00pm – Let's Make a Deal: Halloween Week (CBS)
3:30pm – From Dusk Till Dawn (IFC)
4:00pm – A Nightmare on Elm Street 4: The Dream Master (SyFy)
4:00pm – Indestructible Man (1956) (Turner Classic Movies)
5:00pm – Friday the 13th (2009) (AMC)
5:00pm – Tim Burton's The Nightmare Before Christmas (Freeform)
5:15pm – From Hell It Came (1957) (Turner Classic Movies)
5:45pm – I Know What You Did Last Summer (Showtime)
6:00pm – Halloween H20: 20 Years Later (BBC)
6:00pm – A Nightmare on Elm Street 2: Freddy's Revenge (SyFy)
6:30pm – Sleepy Hollow (1999) (Freeform)
6:30pm – Death Curse of Tartu (1966) (Turner Classic Movies)
7:00pm – Friday the 13th (1980) (AMC)
7:30pm – Countdown (Showtime)
8:00pm – A Nightmare on Elm Street (1984) (SyFy)
9:00pm – Friday the 13th Part 2 (AMC)
9:00pm – Beetlejuice (Freeform)
9:00pm – Ghost Adventures: Horror at Joe Exotic Zoo (Travel Channel)
9:40pm – Season of the Witch (2011) (Cinemax)
10:00pm – A Nightmare on Elm Street 2: Freddy's Revenge (SyFy)
10:45pm – Scary Stories to Tell in the Dark (Showtime)
11:00pm – Friday the 13th Part III (AMC)
11:00pm – The Holzer Files (Travel Channel)
12:00am-2:00am – The Simpsons: Treehouse of Horror-thon (Freeform)
12:00am – A Nightmare on Elm Street 4: The Dream Master (SyFy)
Friday, October 30th
1:00am – Friday the 13th: The Final Chapter (AMC)
2:00am – A Nightmare on Elm Street 5: The Dream Child (SyFy)
2:48am – The Intruder (Starz)
3:00am – Friday the 13th – A New Beginning (AMC)
4:00am – Ominous (SyFy)
5:00am – Eli Roth's History of Horror (AMC)
6:30am – Doctor X (1932) (Turner Classic Movies)
7:15am – Grindhouse Presents: Planet Terror (IFC)
8:00am – You Might Be the Killer (SyFy)
8:00am – The Mask of Fu Manchu (1932) (Turner Classic Movies)
8:20am – Glass (HBO)
9:00am – Halloween 6: The Curse of Michael Myers (AMC)
9:30am – Grindhouse Presents: Death Proof (IFC)
9:30am – The Most Dangerous Game (1932) (Turner Classic Movies)
10:00am – The Mask (SyFy)
10:45am – Island of Lost Souls (1932) (Turner Classic Movies)
11:00am – Halloween (1978) (AMC)
11:00am – Decorating Disney: Halloween Magic (Freeform)
12:00pm – From Dusk Till Dawn (IFC)
12:00pm – The Purge (SyFy)
12:00pm – White Zombie (1932) (Turner Classic Movies)
12:05pm – Sleepy Hollow (1999) (Freeform)
12:35pm – Twilight Zone: The Movie (Cinemax)
12:39pm – Zombieland: Double Tap (Starz)
1:00pm – Halloween 4: The Return of Michael Myers (AMC)
1:30pm – The Vampire Bat (1933) (Turner Classic Movies)
1:45pm – The Purge: Anarchy (SyFy)
2:22pm – The Intruder (Starz)
2:30pm – The Lost Boys (IFC)
2:35pm – Beetlejuice (Freeform)
2:45pm – The Mystery of the Wax Museum (1933) (Turner Classic Movies)
3:00pm – Halloween 5: The Revenge of Michael Myers (AMC)
3:00pm – Let's Make a Deal: Halloween Week (CBS)
4:00pm – Jigsaw (SyFy)
4:15pm – Mad Love (1935) (Turner Classic Movies)
4:40pm – Hocus Pocus (Freeform)
4:45pm – Carrie (2013) (IFC)
5:00pm – Halloween 6: The Curse of Michael Myers (AMC)
5:30pm – The Walking Dead (1936) (Turner Classic Movies)
6:00pm – Leatherface (SyFy)
6:45pm – The Return of Doctor X (1939) (Turner Classic Movies)
6:50pm – The Addams Family (1991) (Freeform)
7:00pm – Halloween (1978) (AMC)
7:35pm – Slice (Showtime)
8:00pm – Fantasy Island (Starz)
8:00pm – Halloween (2007) (SyFy)
8:00pm – Portals to Hell (Travel Channel)
8:00pm – The Four Skulls of Jonathan Drake (1959) (Turner Classic Movies)
8:55pm – Addams Family Values (Freeform)
9:00pm – Halloween H20: 20 Years Later (AMC)
9:00pm – The Osbournes: Night of Terror (Travel Channel)
9:15pm – Eye of the Devil (1966) (Turner Classic Movies)
9:53pm – The Grudge (2020) (Starz)
10:28pm – The Mask (SyFy)
11:00pm – Halloween: Resurrection (AMC)
11:00pm – The Devil Rides Out (1968) (Turner Classic Movies)
11:30pm – The Grudge 2 (Starz)
12:00am-2:00am – The Simpsons: Treehouse of Horror-thon (Freeform)