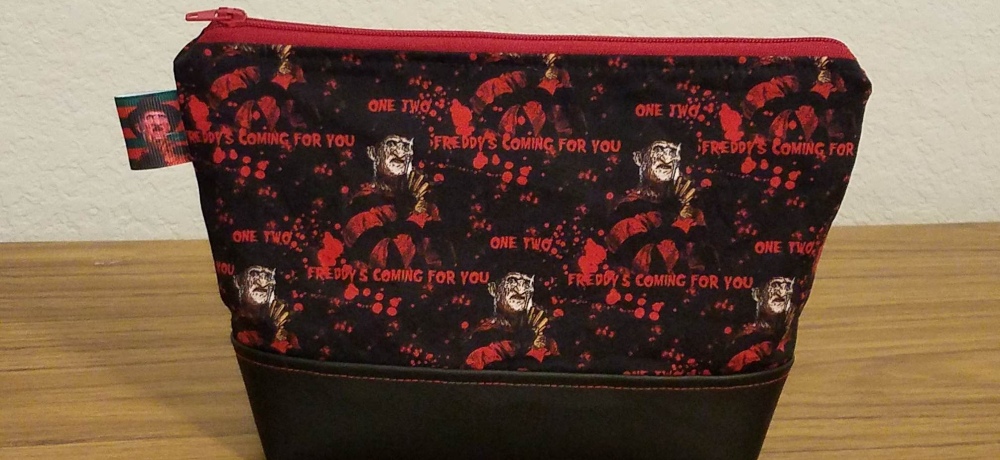 Hello, readers! In anticipation of the launch of Daily Dead's 8th Annual Holiday Gift Guide later this month, we're going to spend the next few weeks celebrating a series of independent artists who specialize in creating horror-themed merchandise. Be sure to check back every day throughout the month of November to learn more about all of these indie artisans, and hopefully these profiles will help inspire your holiday shopping lists this year. Cheers!
I have been following Amy from Amy's Baggage on Twitter for a while now (it's the best way to get a look at what's headed to her shop most of the time—she can be found at: https://twitter.com/amylopan), and I am in awe of her constantly creative creations that celebrate so many great movies, franchises, and characters from pop culture. If you're looking for some unique pop-infused gifts this holiday season, you definitely need to check out her Etsy shop ASAP at: https://www.etsy.com/shop/AmysBaggage.
First of all, can you take a moment to introduce yourself and your business to our readers?
Amy Greene: My name is Amy Greene and I sew bags, accessories, and other fun stuff for my Etsy shop, AmysBaggage. I originally learned to sew in order to make fleece bedding for my guinea pigs. This all started because I didn't want a smelly guinea pig cage! While hunting around for fun fleece designs, I discovered all these amazing pop culture prints on cotton fabric and grosgrain ribbon. After I started making bags for friends and family, they encouraged me to open a shop.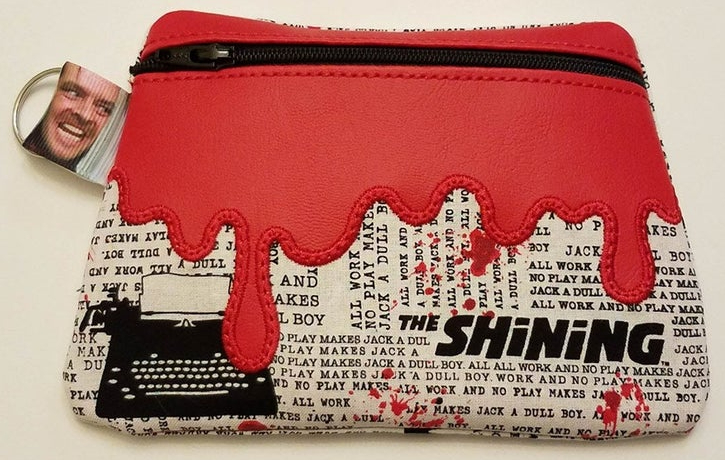 I'm a huge fan of how you've incorporated all kinds of fandoms into your products, with horror icons and beyond. Are there certain properties that are just really fun for you to celebrate with your creations? What seems to be really popular amongst your buyers?

Amy Greene: I have found that I'm more motivated to make something that I would want to own. So, I mostly make stuff related to fandoms I'm into, like horror/cult movies and the 1980s. Sometimes I'll make mainstream things on demand (everyone wants Baby Yoda  stuff), but I try to stick to what I most enjoy and what I know my friends love.
The number one seller in my shop—and this surprised me—is anything with the Golden Girls on it. Horror fans will wander over to my Etsy shop when they see I have Suspiria key chains or something, then they end up buying a Golden Girls bag. Like, everyone loves that show.
Are there any properties that you haven't been able to incorporate into your work yet that you really want to in the future?
Amy Greene: I still haven't made anything related to Big Trouble in Little China, which is my favorite movie. Maybe if I started making more stuff related to video games and anime, my kids would show an interest in my crafts!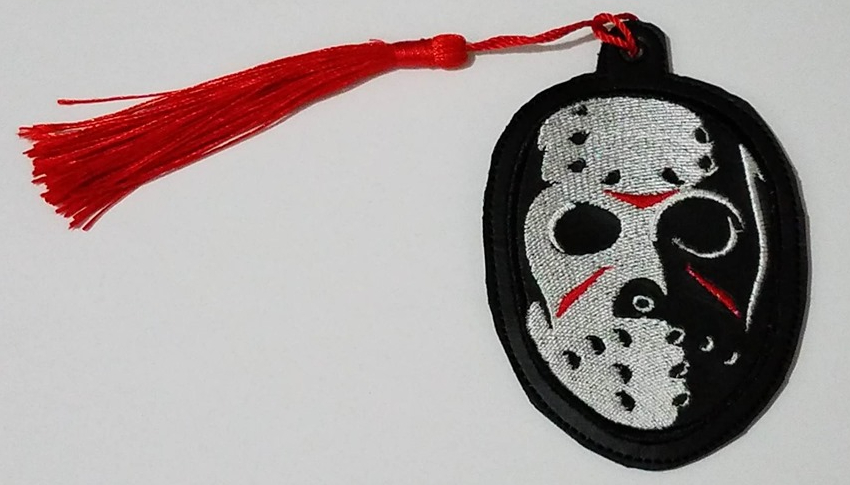 I know you had been doing some embroidery projects earlier this year. Do you have any plans to do more in that realm (I thought the bookmarks you did were super cute)?
Amy Greene: Thank you! The embroidery machine was a big investment earlier in the year and I'm still learning fun things to make with it. I must admit, there was a bigger learning curve than I expected. I'd love to learn how to digitize images myself down the line, too. That is far more complicated than I expected. I do all of this on top of working two regular jobs, so it's all just a matter of when I can find the time.
What's the hardest aspect for you, in terms of managing your business? And what's been the most enjoyable part?
Amy Greene: The hardest part for me is dealing with the mess. I will share an honest picture of my worktable from today. When you're juggling a million craft projects at once, it can take over the house if you're not careful.
The most enjoyable part is making people happy and finding new friends. I know that sounds cheesy, but my customers have always been so kind and they leave the sweetest reviews. (So far, anyway. I don't want to jinx myself!) If I won the lottery tomorrow, I'd keep making all this stuff for free.
---------
Visit Amy Greene's Etsy shop to learn more about her creations, and go here to catch up on our previous Holiday Gift Guide artist profiles!
Photos courtesy of Amy Greene: