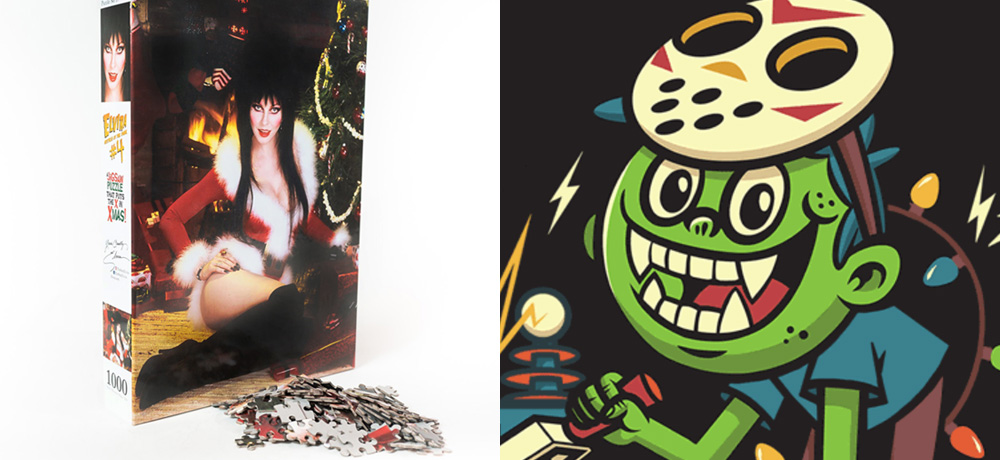 Happy Black Friday, everyone! For those of you that partake, I hope you enjoyed your Thanksgiving, and now that you get to enjoy the long holiday weekend, for today's installment of Daily Dead's 2020 Holiday Gift Guide, I've got more Black Friday deals on tap for you to check out (here's a look at our first day of Black Friday deals). I'm someone who has always appreciated a good bargain, so my goal is always to help you save some dough during the holiday season, and find some hella cool gifts as well.
Happy Shopping and be sure to head back here on Monday for the next installment of our 8th annual Holiday Gift Guide! 
Messed Up Puzzles: I've been a big fan of Messed Up Puzzles' products for a few years now, so I do highly recommend checking out their Black Friday sale this year. Beginning at midnight CST on Thanksgiving, November 26th, through the end of Monday, November 30th, you can save 31% off your order when you use the code MUP69 when you check out. For more information, check out their site at: https://www.messeduppuzzles.com/.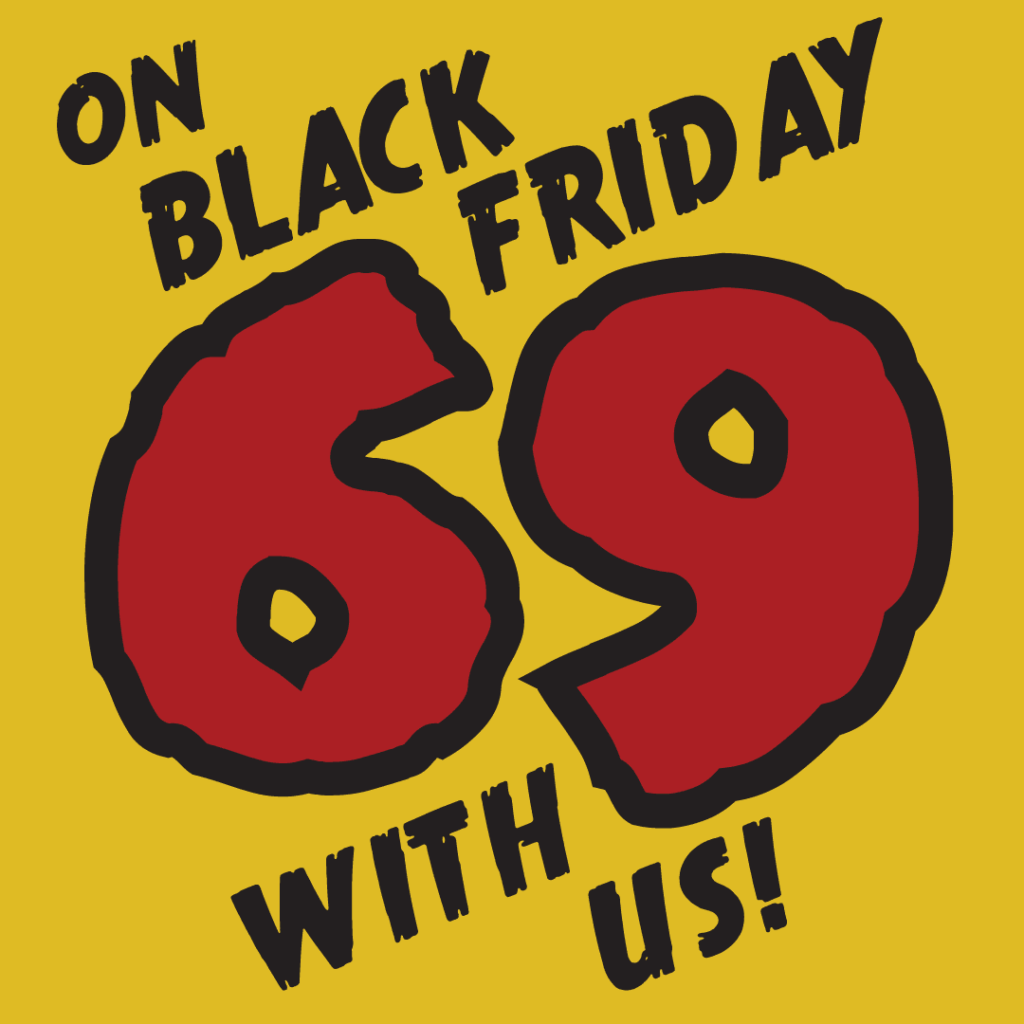 Horror Decor: The fine fiends at Horror Decor are currently are hosting a Black Friday sale where you will find some deep discounts on a variety of their products. HD's sale is currently underway and runs through Monday, November 27th. To check out everything on sale, please visit: https://www.horrordecor.net/collections/black-friday-sale.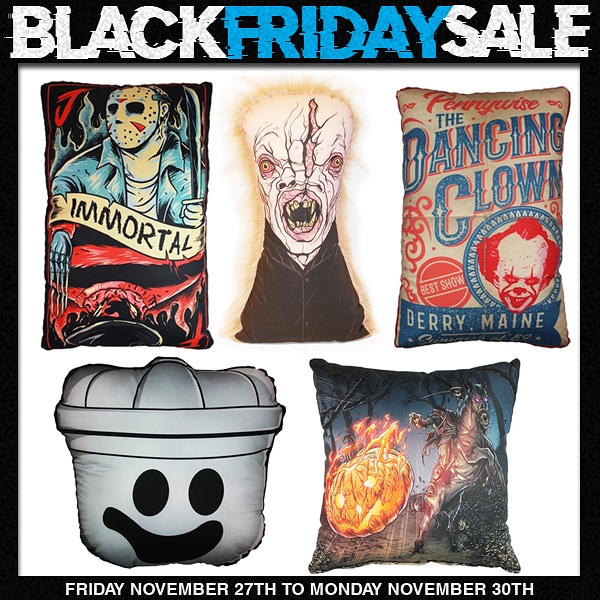 Gallery 1988: If you're looking for some artwork this holiday season, whether it's to give as a gift or to keep for yourself, Gallery 1988 is releasing a brand new batch of prints this Friday, November 27th at 9am PST. They're also doing their mystery prints sale too, so you can try your luck there too. For all the details on what's coming to G1988's online shop this Friday, you can visit their site at: https://nineteeneightyeight.com/.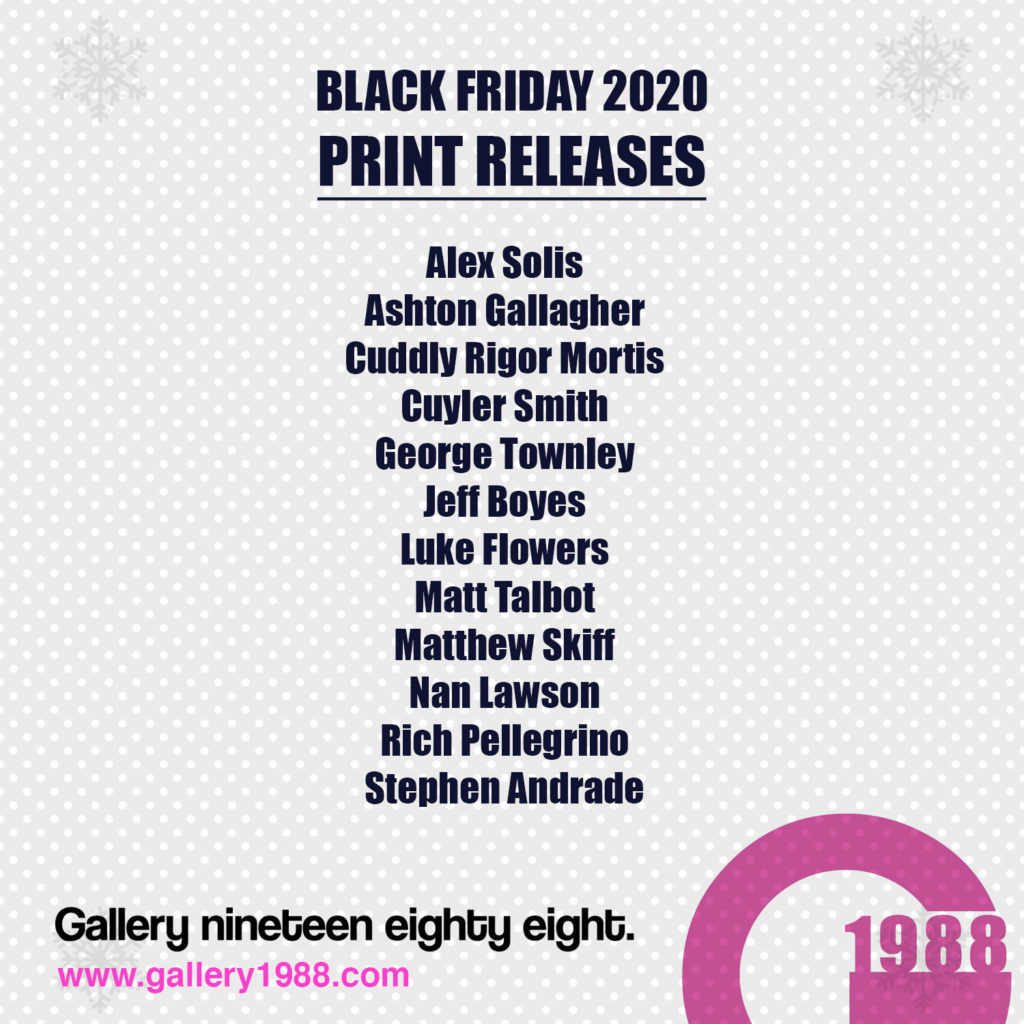 Middle of Beyond: Middle of Beyond is another site that I can vouch for because I've given their sweaters and ornaments as gifts over the years. MOB is currently offering at 30% off discount on all orders through Saturday, just use the code BLACK30 when checking out. To see all of MOB's products, head over to their site at: https://middleofbeyond.com/.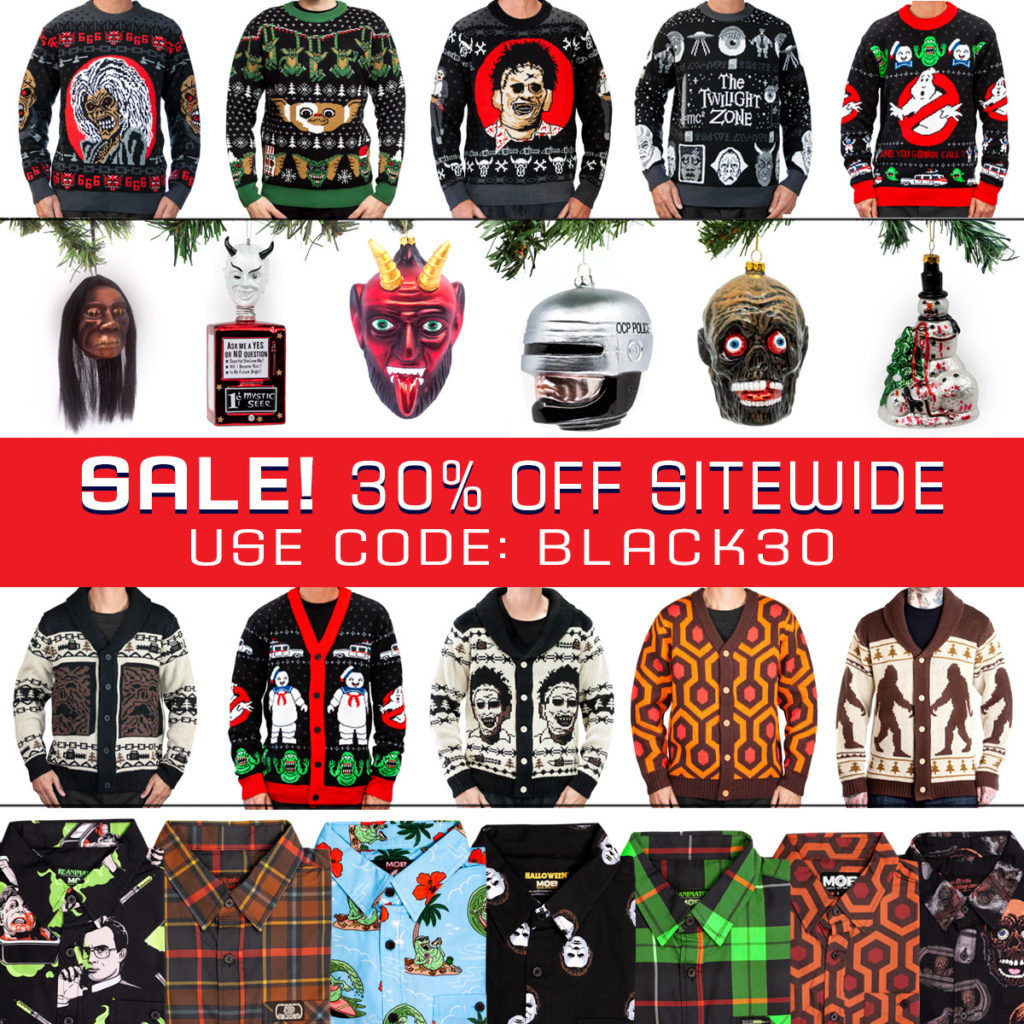 Amazon: If you're looking for a great deal on movies, right now Amazon is hosting a sale where when you buy two titles, you'll get the third movie free. Check out the selected movies that are part of Amazon's sale HERE.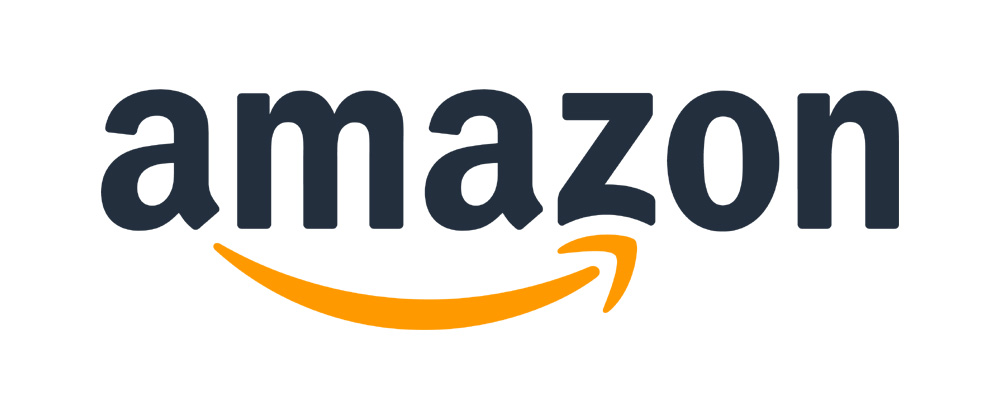 Eaglemoss: Eaglemoss features a ton of great sci-fi collectibles that would make for perfect gifts this holiday season, and currently they have a great Black Friday sale going on. To earn an extra 25% off your order, use the code PLUS25 at checkout. To see what Eaglemoss has to offer, check out their online store at: https://shop.eaglemoss.com/us/.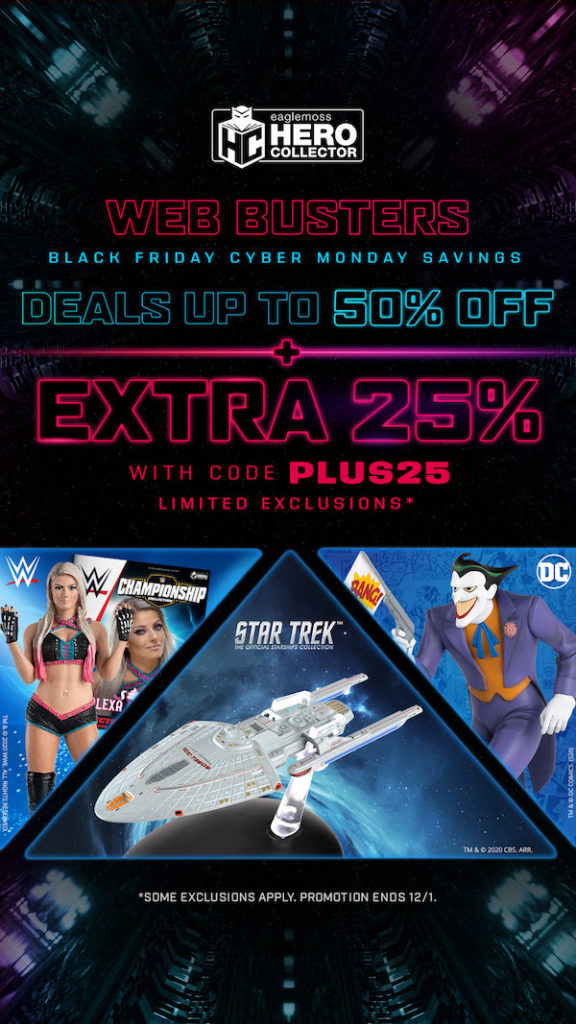 Creepy Co.: I'm also a huge fan Creepy Co. and for Black Friday, they're having a bona fide blow out sale on their site, featuring tons of great deals on individual items, bundled packs and more, now through Cyber Monday. No code is necessary when checking out, as discounts are already applied on their site, so get to shopping now and stock up on some killer horror-themed wares that any horror fan would love to receive. For more on Creepy Co.'s Chopping Block Black Friday sale, please visit: https://www.creepycompany.com/collections/2020-chopping-list-site-wide-sale.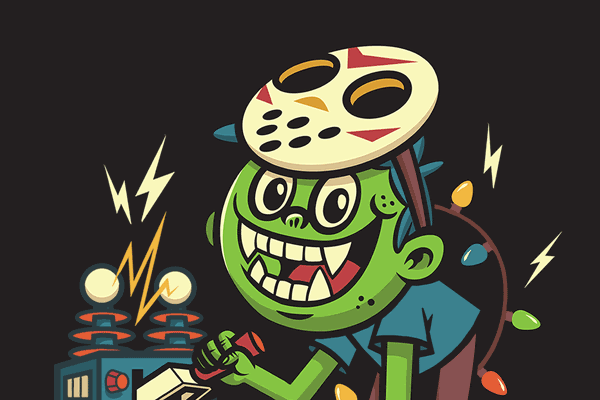 Storm King Comics: While the exact details of the sale have not been released yet, earlier this week Master of Horror John Carpenter teased that the Storm King Comics store would be having a Black Friday sale that kicks off on Friday, November 27th. Be sure to head over to Storm King's online store for the lowdown at: https://www.stormkingproductionsstore.com/Default.asp. 
Super Yaki: If you're looking to show off your movie love, be sure to check out Super Yaki's Black Friday sale, as they are offering a Buy One, Get One 50% off sale, plus free shipping on orders over $75, and a free gift for any order over $100. Super Yaki's sale runs through Sunday, November 29th. No special codes are necessary to take advantage of their discounts, just head over to Super Yaki's site to start shopping now: https://superyaki.com/.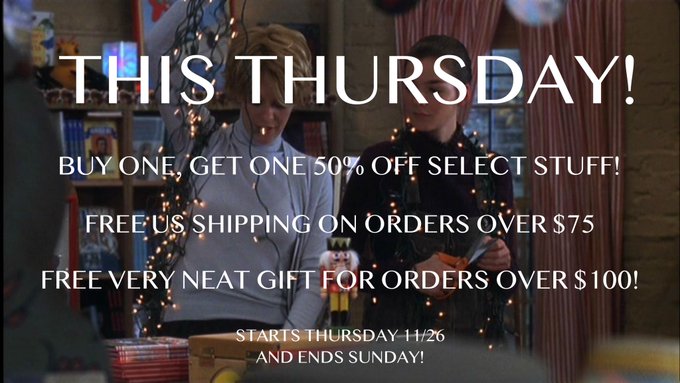 Chantal Handley: Earlier this month, we did an Artist Profile on Chantal Handley (which you can read HERE), and she just announced that she'll be hosting a Black Friday sale this year. Beginning on Friday, November 27th at 8 am CST, you can save 40% off your order when you use the code BLACKFRIDAY40%OFF at checkout. If you miss that initial sale window, from 12pm to 4pm CST, you can save 30% off your entire order when you use the code BLACKFRIDAY30%OFF at check out. Then, from 4-8 pm CST, all orders placed during that time frame will save 20% off when you use the code BLACKFRIDAY20%OFF. And if all else fails, you can still save 10% off your order when you use the code BLACKFRIDAY10%OFF from 8 pm to 12 am CST. For more information, visit Chantal's site at: https://www.chantallaurahandley.com/. 

Tee Fury: Have a bunch of pop culture fans to shop for this holiday season? Tee Fury's Black Friday tee sale makes for the perfect chance to stock up on a ton of gifts. Right now, all of their basic tees are $14 only, so be sure to check out their entire selection of tees at: https://teefury.com/collections.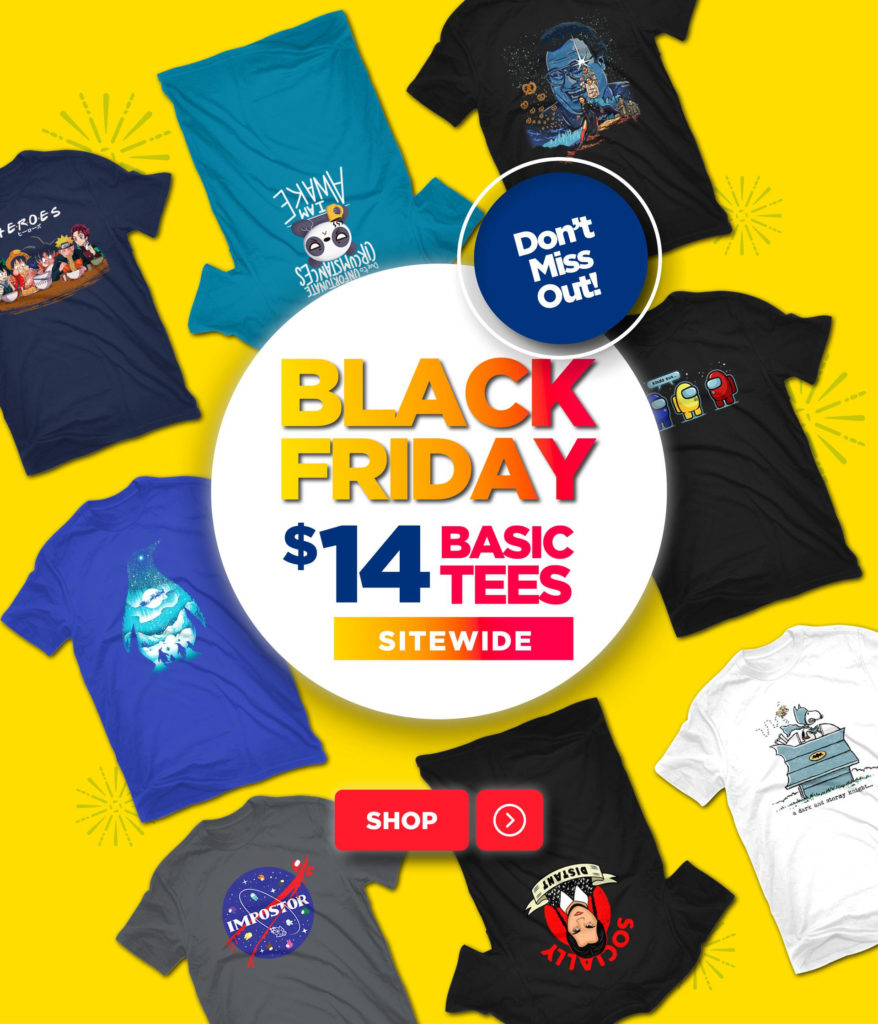 Spirit Halloween: Wait, Spirit Halloween on a holiday list? I'm just as surprised as you are, dear reader. But I learned last week that Spirit keeps things rolling throughout the holiday season beyond October, and they have a great selection of Ugly Christmas Sweaters (which are currently 25% off select styles), tons of great stocking stuffer items and more. Right now, you can receive 20% off any single item from their store when you use the code BLACKFRIDAY 20 at checkout, and all orders over $60 receive free shipping. For more details on Spirit's Christmas and holiday themed items, check out their site at: https://www.spirithalloween.com/category/seasonal/christmas/pc/3362/3354.uts.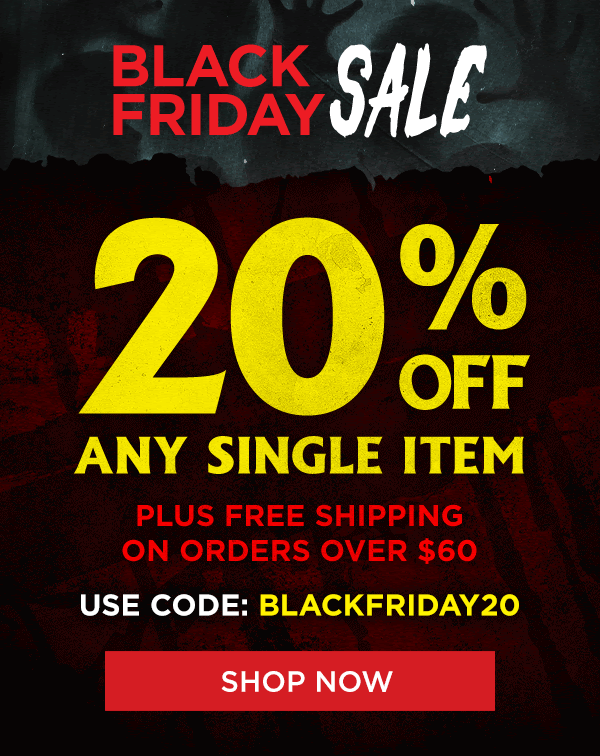 Yesterdays: If you're looking for some super fun enamel pins, Yesterdays is currently offering up free shipping during the holiday weekend. Just place your order before the end of Sunday night. No code necessary. To check out Yesterday's online shop, please visit: https://www.yesterdays.com. 

Barnes & Noble: Movies always make for excellent gifts, and right now, Barnes & Noble is offering 50% off all Arrow Video titles and 50% off Criterion Collection titles as well. Discounts taken during checkout. Check out more on the Arrow sale here: https://www.barnesandnoble.com/b/50-off-arrow-video/_/N-2uz4 and the Criterion sale here: https://www.barnesandnoble.com/b/50-off-criterion/_/N-2uz5.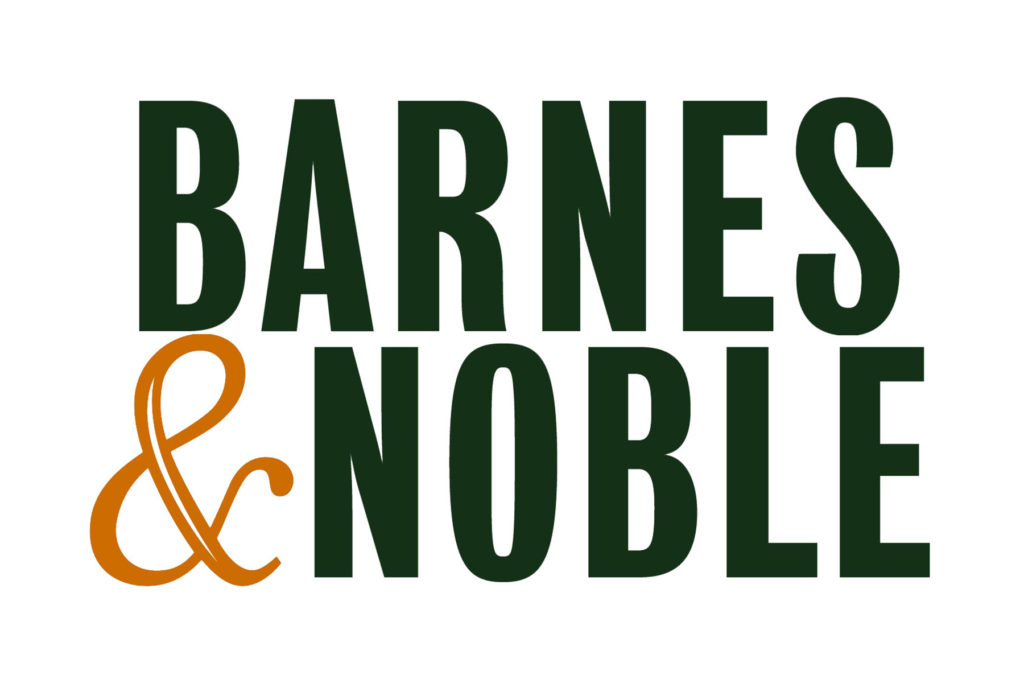 ---------
Be sure to check back here for more horror gift guide installments in the days ahead, and happy holidays to our readers from all of us at Daily Dead!