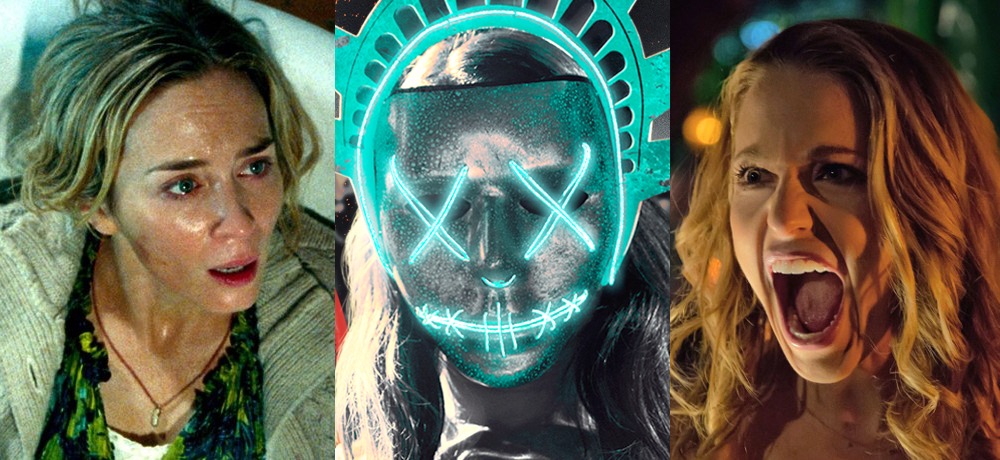 *Updated on 10/25 with new listings.* Happy Halloween season, dear readers! Now that this year's season of scares is officially upon us, it's time once again for Daily Dead's Annual Halloween Horrors TV Viewing Guide. Like we do every year, we want to make things easier on all you genre fans out there with our rundown of all the horror headed to the small screen starting today, September 27th, and continuing through Sunday, October 31st. We've put together a daily list of what you can expect to see on the regular broadcast channels and network cable, and we'll be adding in all the horror hitting the premium channels once we officially get into the month of October.
And as usual, we'll be updating our 2021 Halloween Horrors TV Viewing Guide every Monday, since not every channel has revealed their full lineups for the month of October just yet, so be sure to check back here every week to get an updated look at all the fright-filled fun hitting the airwaves over the next few weeks. And with all the various Halloween-themed specials and tons of horror movies set to take over a variety of channels this October, there is plenty to keep you busy as you get ready to celebrate Halloween.
So, read on for all the gory details from this year's Annual Halloween Horrors TV Viewing Guide!
*ALL TIMES LISTED ARE EASTERN STANDARD TIME (EST).*
** UPDATED LISTINGS ARE IN BOLD**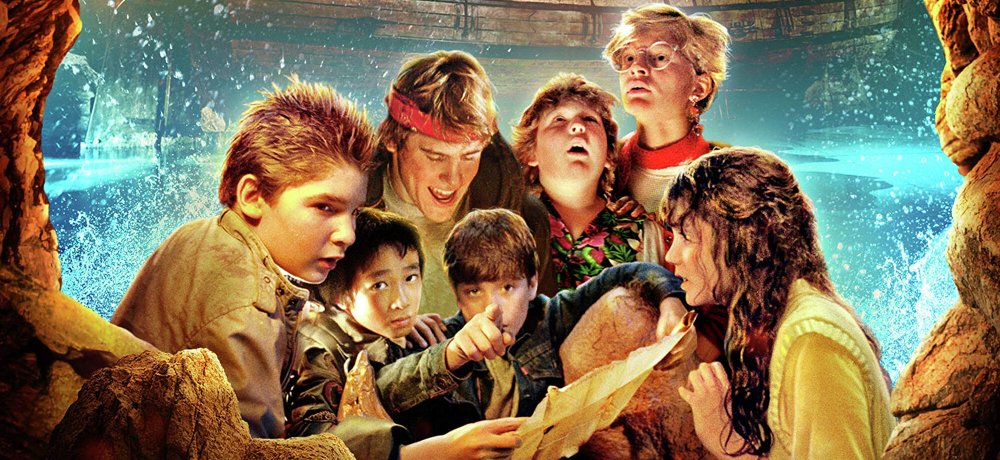 Monday, October 25th
12:15AM – The Monster (1925) (TCM)
2:00AM – Insidious: Chapter 3 (TNT)
2:03AM – Freddy vs. Jason (SyFy)
4:03AM – Leatherface (SyFy)
8:00AM – Overlord (FX)
9:15AM – Stir of Echoes (AMC)
10:00AM – Child's Play 2 (SyFy)
10:30AM – Alien: Covenant (FX)
11:30AM – Stir of Echoes: The Homecoming (AMC)
12:00PM – Child's Play 3 (SyFy)
1:00PM – Decorating Disney: Halloween Magic (Freeform)
1:00PM – The Mummy (2017) (FX)
1:30PM – Candyman (AMC)
2:00PM – The Goonies (Freeform)
2:00PM – Bride of Chucky (SyFy)
3:30PM – House on Haunted Hill (1999) (AMC)
3:30PM – The Predator (FX)
4:00PM – Seed of Chucky (SyFy)
4:00PM – I Am Legend (TNT)
4:30PM – Scared Shrekless (Freeform)
5:00PM – Shrek (Freeform)
5:30PM – House of Wax (2005) (AMC)
7:00PM – Shrek 2 (Freeform)
8:00PM – Ghost Ship (AMC)
8:00PM – A Quiet Place (FX)
8:00PM – Cult of Chucky (SyFy)
9:00PM – Halloween Baking Championship (Food Network)
9:00PM – Shrek Forever After (Freeform)
9:30PM – American Dad Halloween Episode (TBS)
10:00PM – The Last House on the Left (2009) (AMC)
10:00PM – A Quiet Place (FX)
10:00PM – Chucky (SyFy)
11:00PM – Chucky (SyFy)
11:58PM – Child's Play 2 (SyFy)
12:00AM-2:00AM – The Simpsons: Treehouse of Horror-thon (Freeform)
12:00AM – The Predator (FX)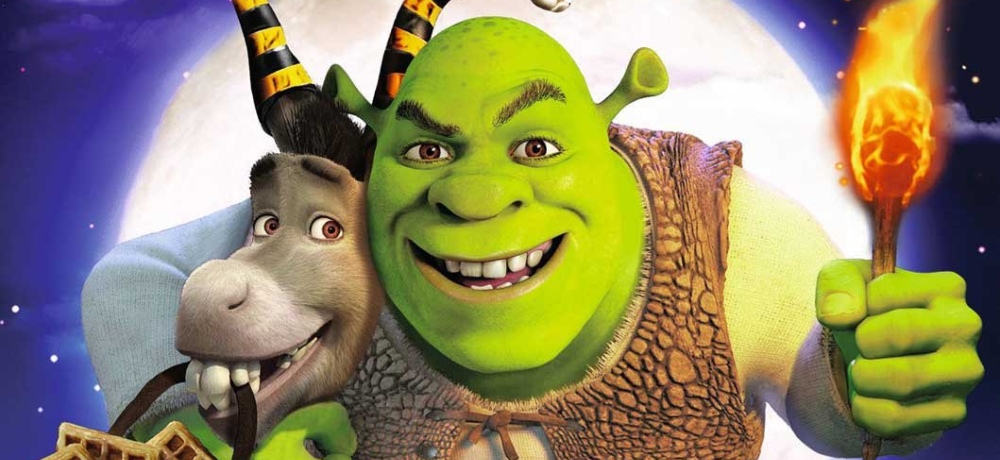 Tuesday, October 26th
1:38AM – The Crazies (2010) (AMC)
1:58AM – Child's Play 3 (SyFy)
4:08AM – Eli Roth's History of Horror (AMC)
6:00AM – Silent House (IFC)
6:30AM – Razorback (1984) (TCM)
7:30AM – Alien: Covenant (FX)
8:00AM – The Mist (IFC)
8:30AM – The Swarm (TCM)
9:00AM – They (AMC)
10:00AM – The Mummy (2017) (FX)
10:30AM – The Crazies (2010) (AMC)
10:45AM – Final Destination 2 (IFC)
11:15AM – The Pack (TCM)
12:00PM – The Goonies (Freeform)
12:45PM – Scream 2 (IFC)
1:00PM – House of Wax (2005) (AMC)
1:00PM – Rattlers (TCM)
1:03PM – Scary Stories to Tell in the Dark (SyFy)
2:00PM – I Am Legend (TNT)
2:30PM – Scared Shrekless (Freeform)
2:45PM – Night of the Lepus (TCM)
3:00PM – Shrek (Freeform)
3:00PM – Us (FX)
3:30PM – Ghost Ship (AMC)
3:30PM – Scream (IFC)
3:30PM – The Sixth Sense (SyFy)
4:30PM – The Killer Shrews (TCM)
5:00PM – Shrek 2 (Freeform)
5:30PM – The Last House on the Left (2009) (AMC)
5:30PM – Get Out (FX)
6:00PM – Vacancy (IFC)
6:15PM – Them! (1954) (TCM)
7:00PM – Shrek Forever After (Freeform)
8:00PM – Carrie (2013) (AMC)
8:00PM – Venom (FX)
8:00PM – The Purge: Anarchy (IFC)
9:00PM – Maleficent (Freeform)
10:00PM – Chucky – New Episode (SyFy)
10:15PM – Friday the 13th (2009) (AMC)
10:15PM – Scary Movie (IFC)
11:09PM – Scary Stories to Tell in the Dark (SyFy)
12:00AM-2:00AM – The Simpsons: Treehouse of Horror-thon (Freeform)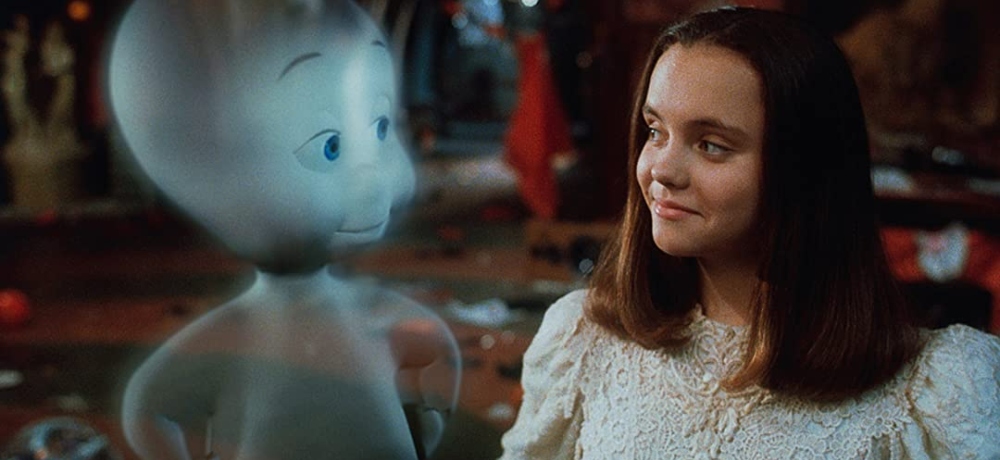 Wednesday, October 27th
12:15AM – Scary Movie 2 (IFC)
1:35AM – The Sixth Sense (SyFy)
2:15AM – The Purge: Anarchy (IFC)
4:00AM – The Haunting in Connecticut 2: Ghosts of Georgia (SyFy)
4:30AM – Vacancy (IFC)
6:30AM – Scream (IFC)
7:00AM – Brightburn (FX)
8:00AM – Chucky (SyFy)
9:00AM – Eli Roth's History of Horror (AMC)
9:00AM – Greta (FX)
9:00AM – Scary Movie 2 (IFC)
9:00AM – Rings (SyFy)
10:00AM – Annabelle (AMC)
11:00AM – The Visit (FX)
11:00AM – Scary Movie (IFC)
11:23AM – The Haunting of Connecticut 2: Ghosts of Georgia (SyFy)
12:15PM – The Omen (2006) (AMC)
1:00PM – Charlie and the Chocolate Factory (Freeform)
1:00PM – Us (FX)
1:27PM – Ouija (SyFy)
2:45PM – Friday the 13th (2009) (AMC)
3:30PM – Casper (Freeform)
3:30PM – Get Out (FX)
4:45PM – Carrie (2013) (AMC)
6:00PM – Matilda (Freeform)
6:00PM – Venom (FX)
7:00PM – Poltergeist (1982) (AMC)
8:00PM – The Goldbergs – Halloween Episode (ABC)
8:00PM-11:00PM – The Simpsons: Treehouse of Horror-thon (Freeform)
9:00PM – The Conners – Halloween Episode (ABC)
9:30PM – The Exorcist (AMC)
9:45PM – Dracula (1931) (TCM)
12:00AM-2:00AM – The Simpsons: Treehouse of Horror-thon (Freeform)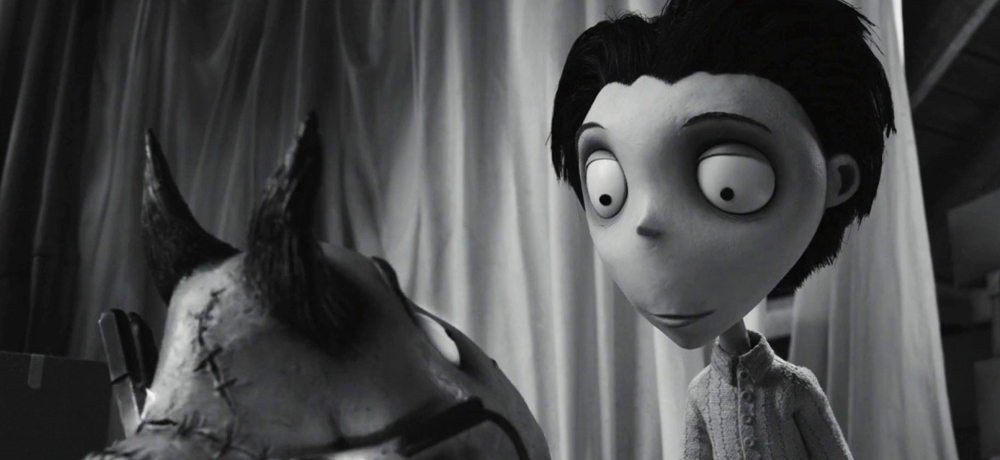 Thursday, October 28th
12:15AM – Cursed Films (AMC)
12:56AM – Scary Move 2 (AMC)
1:00AM – Ma (FX)
2:41AM – Scary Movie (AMC)
3:30AM – The Phantom of the Opera (1925) (TCM)
4:41AM – Eli Roth's History of Horror (AMC)
5:00AM – Frankenstein (1931) (TCM)
6:30AM – Day of the Dead (2021) (SyFy)
7:30AM – Greta (FX)
7:30AM – Tales from the Hood 3 (SyFy)
9:30AM – The Visit (FX)
9:45AM – The Omen (1976) (AMC)
9:51AM – Friday the 13th Part 2 (SyFy)
11:30AM – Casper (Freeform)
11:30AM – Ma (FX)
11:54AM – Friday the 13th (1980) (SyFy)
12:15PM – The Exorcist (AMC)
1:30PM – Happy Death Day (FX)
1:58PM – It Follows (SyFy)
2:00PM – Matilda (Freeform)
3:00PM – The Omen (2006) (AMC)
3:30PM – Happy Death Day 2U (FX)
4:00PM – Ghostbusters (1984) (Freeform)
5:30PM – Poltergeist (1982) (AMC)
5:30PM – The Dead Don't Die (FX)
6:30PM – The Craft (1996) (Freeform)
8:00PM – Thirteen Ghosts (AMC)
8:00PM – Zombieland: Double Tap (FX)
8:00PM – Hotel Transylvania 2 (TNT)
9:00PM – Hocus Pocus (Freeform)
10:00PM – Final Destination (AMC)
10:00PM – What We Do in the Shadows – New Episode (FX)
12:00AM – Frankenweenie (Freeform)
12:00AM – Zombieland: Double Tap (FX)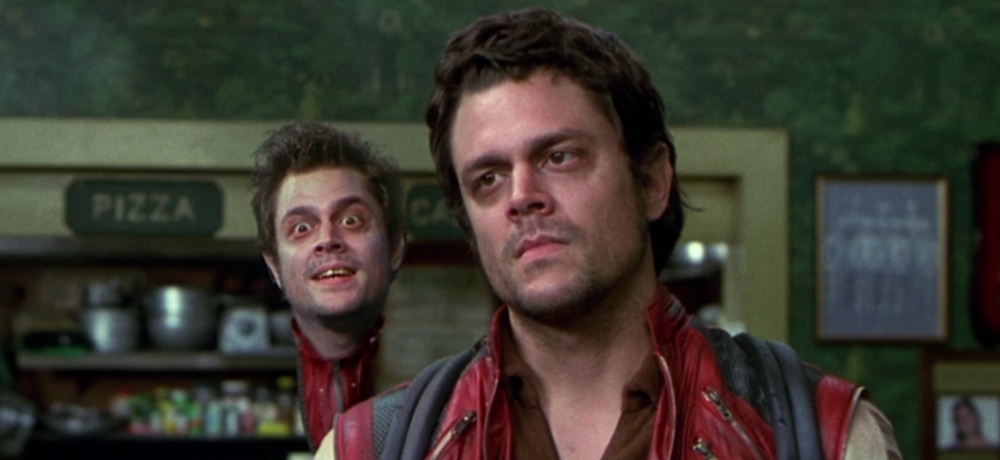 Friday, October 29th
12:57AM – Van Helsing (SyFy)
1:00AM – Hotel Transylvania 2 (TNT)
3:30AM – Cucuy: The Boogeyman (SyFy)
7:30AM – Happy Death Day (FX)
9:00AM – Scream 2 (AMC)
9:30AM – Happy Death Day 2U (FX)
11:00AM – Van Helsing (SyFy)
11:30AM – Final Destination (AMC)
11:30AM – The Dead Don't Die (FX)
12:30PM – Men in Black (Freeform)
1:00PM – Arachnophobia (IFC)
1:30PM – Thirteen Ghosts (AMC)
2:00PM – The House with a Clock in its Walls (FX)
3:30PM – The Hills Have Eyes (2006) (AMC)
4:00PM – Hotel Transylvania 3 (FX)
6:00PM – Halloween (1978) (AMC)
6:00PM – Goosebumps (FX)
8:00PM – Halloween II (1981) (AMC)
8:00PM – Goosebumps 2: Haunted Halloween (FX)
8:00PM – The Abominable Dr. Phibes (TCM)
9:00PM-11:00PM – Family Guy Halloween Episodes Marathon (Freeform)
10:00PM – Goosebumps 2: Haunted Halloween (FX)
10:00PM – Day of the Dead (2021) – New Episode (SyFy)
10:00PM – Night of the Living Dead (1968) (TCM)
11:00PM – Halloween H20: 20 Years Later (AMC)
11:00PM – Gremlins (SyFy)
11:30PM – IT: Chapter Two (TNT)
12:00AM – Men in Black II (Freeform)
12:00AM – Hotel Transylvania 3: Summer Vacation (FX)
12:00AM – Invasion of the Body Snatchers (1978) (TCM)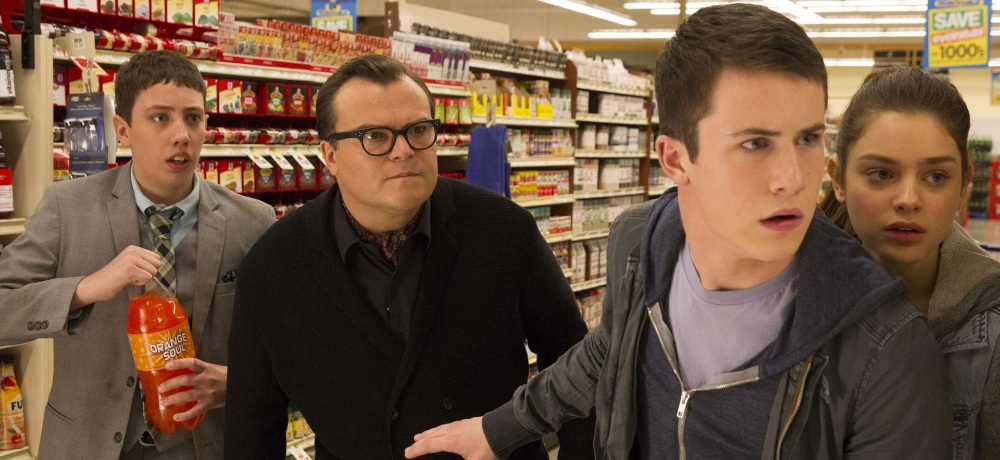 Saturday, October 30th
1:00AM – Halloween: Resurrection (AMC)
1:29AM – Gremlins 2: The New Batch (SyFy)
2:00AM – Goosebumps (FX)
2:00AM – Hell Night (TCM)
3:00AM – Eli Roth's History of Horror (AMC)
3:15AM – Resident Evil: Extinction (TNT)
3:45AM – Exorcist II: The Heretic (TCM)
3:57AM – Slender Man (SyFy)
4:00AM – Halloween II (2009) (AMC)
5:45AM – Creature from the Haunted Sea (TCM)
6:30AM – Halloween 4: The Return of Michael Myers (AMC)
6:45AM – The Hypnotic Eye (TCM)
7:00AM – Decorating Disney: Halloween Magic (Freeform)
7:00AM – The House with a Clock in its Walls (FX)
8:15AM – Chamber of Horrors (TCM)
8:30AM – Halloween 5: The Revenge of Michael Myers (AMC)
8:00AM – Ghostbusters (1984) (Freeform)
9:00AM-11:00AM – Family Guy Marathon (FX)
9:15AM – Arachnophobia (IFC)
10:00AM – Spider Baby (TCM)
10:30AM – Halloween (1978) (AMC)
10:30AM – Men in Black (Freeform)
11:00AM – Get Out (FX)
11:30AM – The Devil's Own (1966) (TCM)
12:00PM – Resident Evil: Apocalypse (TNT)
12:30PM – Halloween II (1981) (AMC)
12:35PM – Men in Black II (Freeform)
1:15PM – The Curse of Frankenstein (TCM)
1:30PM – The First Purge (FX)
2:00PM – Resident Evil: Extinction (TNT)
2:30PM – Halloween II (2009) (AMC)
2:35PM – Goosebumps (Freeform)
2:45PM – The Haunting (1963) (TCM)
3:30PM – The Purge: Election Year (FX)
3:45PM – Resident Evil: Afterlife (TNT)
4:45PM – The Tomb of Ligeia (TCM)
5:00PM – Halloween (2007) (AMC)
5:05PM – Goosebumps 2: Haunted Halloween (Freeform)
5:45PM – Resident Evil: The Final Chapter (TNT)
6:00PM – A Quiet Place (FX)
6:15PM – The Fly (1958) (TCM)
7:10PM – The Nightmare Before Christmas (Freeform)
7:30PM – Halloween H20: 20 Years Later (AMC)
8:00PM – Venom (FX)
8:00PM – Frankenstein (1931) (TCM)
8:00PM – IT: Chapter Two (TNT)
8:50PM – Hocus Pocus (Freeform)
9:28PM – Halloween: Resurrection (AMC)
9:30PM – Young Frankenstein (TCM)
10:00PM – Venom (FX)
11:00PM – Miss Peregrine's Home for Peculiar Children (Freeform)
11:28PM – Halloween (1978) (AMC)
11:45PM – Annabelle Comes Home (TNT)
12:00AM – Zombieland: Double Tap (FX)
12:00AM – Cat People (1942) (TCM)
Sunday, October 31st
1:28AM – Halloween II (1981) (AMC)
1:30AM – The Leopard Man (TCM)
2:00AM – The Dead Don't Die (FX)
2:45AM – Let's Scare Jessica to Death (TCM)
3:28AM – Halloween III: Season of the Witch (AMC)
4:30AM – Carnival of Souls (1942) (TCM)
5:28AM – Halloween 4: The Return of Michael Myers (AMC)
6:00AM – Phantom of the Rue Morgue (TCM)
7:00AM – Miss Peregrine's Home for Peculiar Children (Freeform)
7:00AM – The Visit (FX)
7:27AM – Halloween 5: The Revenge of Michael Myers (AMC)
7:30AM – Macabre (1958) (TCM)
8:45AM – White Zombie (1932) (TCM)
9:00AM – Get Out (FX)
9:27AM – Halloween (2007) (AMC)
10:00AM – Goosebumps (Freeform)
10:00AM – Cat People (1942) (TCM)
11:30AM – The First Purge (FX)
11:30AM – The Leopard Man (TCM)
11:55AM – Halloween: Resurrection (AMC)
12:30PM – Goosebumps 2: Haunted Halloween (Freeform)
12:45PM – Mad Love (TCM)
1:00PM – The Curse of La Llorona (TNT)
1:30PM – The Purge: Election Year (FX)
1:55PM – Halloween H20: 20 Years Later (AMC)
2:00PM – Horror of Dracula (TCM)
2:35PM – Hocus Pocus (Freeform)
2:45PM – Insidious: Chapter 3 (TNT)
3:30PM – The Pit and the Pendulum (1961) (TCM)
3:53PM – Halloween (1978) (AMC)
4:00PM – A Quiet Place (FX)
4:45PM – Casper (Freeform)
4:45PM – Insidious (TNT)
5:00PM – Curse of the Demon (TCM)
5:53PM – Halloween II (1981) (AMC)
6:00PM – Zombieland: Double Tap (FX)
6:30PM – Horror Hotel (TCM)
7:15PM – Maleficent (Freeform)
8:00PM – Halloween (2018) (FX)
8:00PM – Psycho (1960) (TCM)
9:00PM – Halloween Wars (Food Network)
9:20PM – Hocus Pocus (Freeform)
10:00PM – Blow Out (TCM)
10:30PM – Halloween (2018) (FX)
11:00PM – Poltergeist (2015) (TNT)
11:30PM – Ghostbusters (1984) (Freeform)
Monday, November 1st
1:00AM – The Visit (FX)
1:00AM – Metropolis (TCM)
1:00AM – The Nun (TNT)
3:45AM – Vampyr (TCM)
5:15AM – Haxan (TCM)
9:00AM – Cujo (AMC)
11:00AM – Christine (AMC)
1:00PM – The Shining (AMC)
4:30PM – Poltergeist (1982) (AMC)
7:00PM – Jaws (AMC)
10:00PM – Jaws 2 (AMC)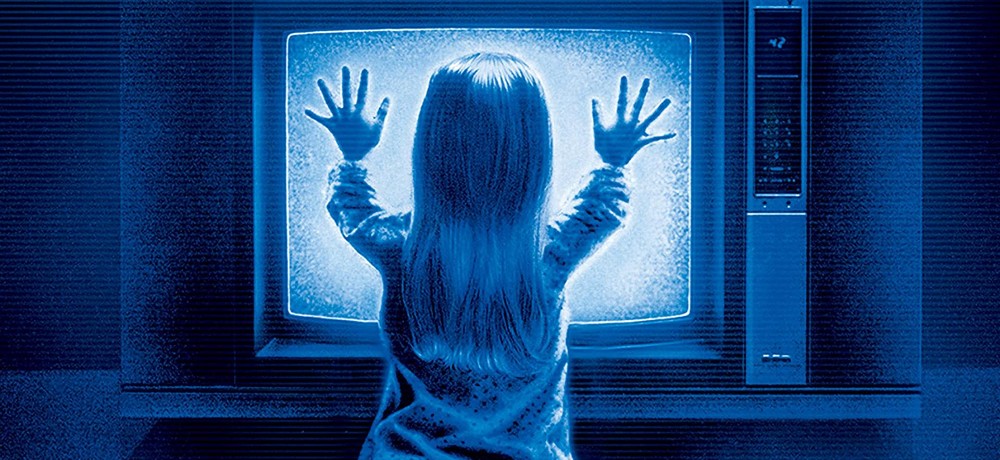 Tuesday, November 2nd
12:30AM – Jaws 3 (AMC)
2:45AM – Jaws: The Revenge (AMC)
4:45AM – Eli Roth's History of Horror (AMC)
9:45AM – Poltergeist (1982) (AMC)
12:15PM – Jaws 3 (AMC)
2:30PM – Jaws (AMC)
5:30PM – Jaws 2 (AMC)