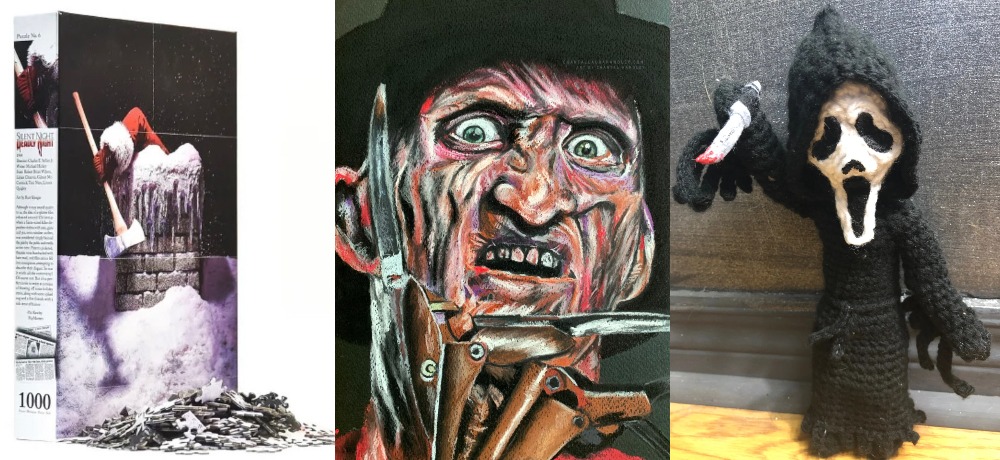 Hello, dear readers! Welcome back for another installment of Daily Dead's 2022 Holiday Gift Guide. Today, we're going to be putting the spotlight on an assortment of indie horror retailers and artists that I highly recommend fans shop with this holiday season. I guarantee that you'll find something for every type of horror fan out there in this list, and all of these amazing creators all have killer products that would be perfect to stuff stockings with or wrap up to put under the Christmas tree this year.
One of my favorite things to do each holiday season is to support as many indie companies and artists as possible whenever I'm shopping so I hope you'll join me in showing these featured companies and creatives the love that they deserve with your purchases. 
Cheers and Happy Shopping!
GENERAL RETAILERS:
I think Fright-Rags is the first horror brand I ever became loyal to during the 2000s and for good reason – they freaking rule. There's a reason that FR has become synonymous with horror apparel: they set the bar high years ago and they constantly rise above it. Most horror fans know Fright-Rags but I figured they were definitely worth mentioning here just in case. Check out their entire store HERE.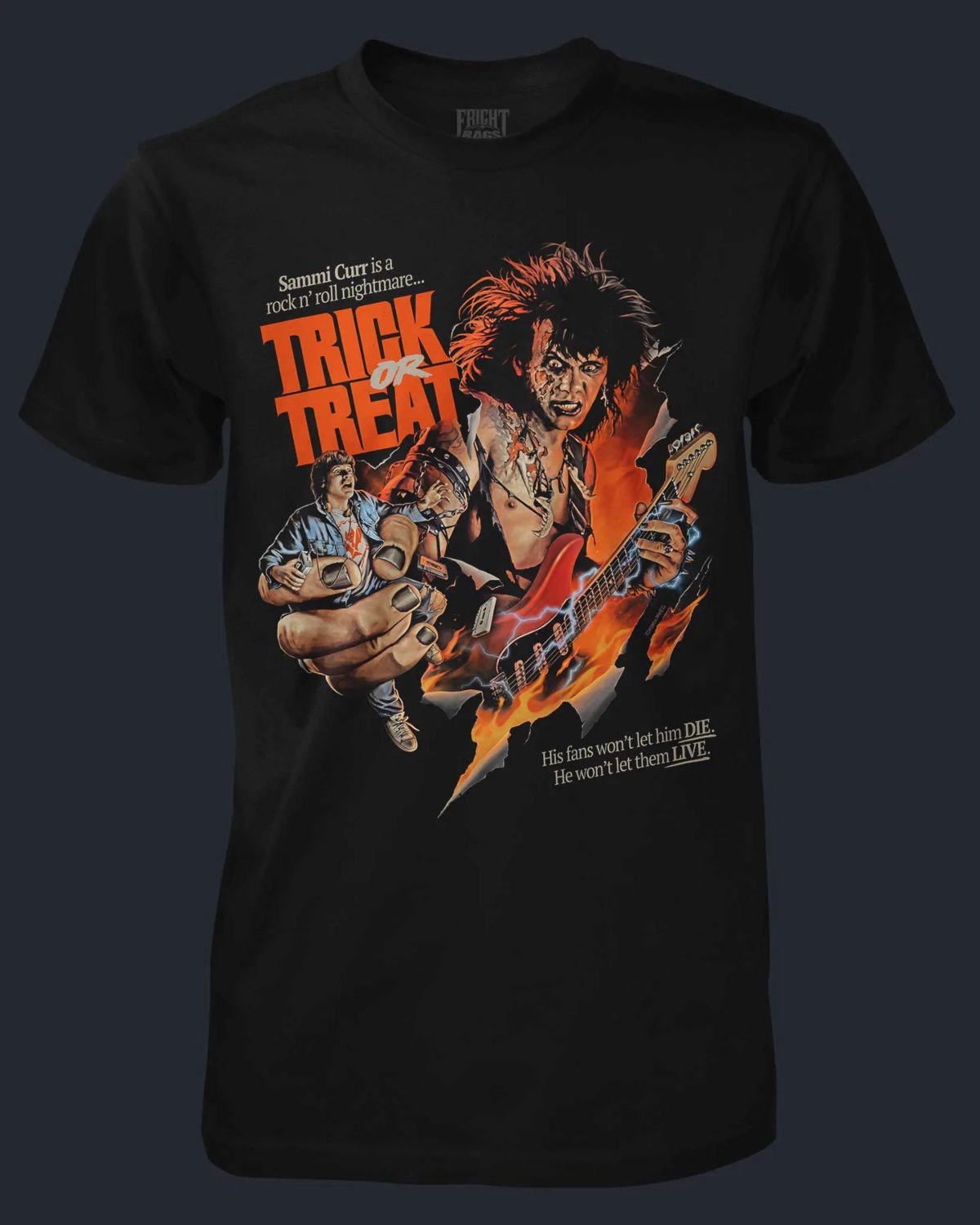 Cavitycolors is another apparel brand that has been a long-time favorite of mine, and they keep killing it again and again. I totally fell head over heels for their recent line of Ghostface offerings (this shirt is AMAZING) and if you're a Godzilla fan, CC is the place to shop to get all sorts of fun apparel celebrating the King of the Monsters (like this awesome holiday sweatshirt). Check out Cavity Colors' site HERE.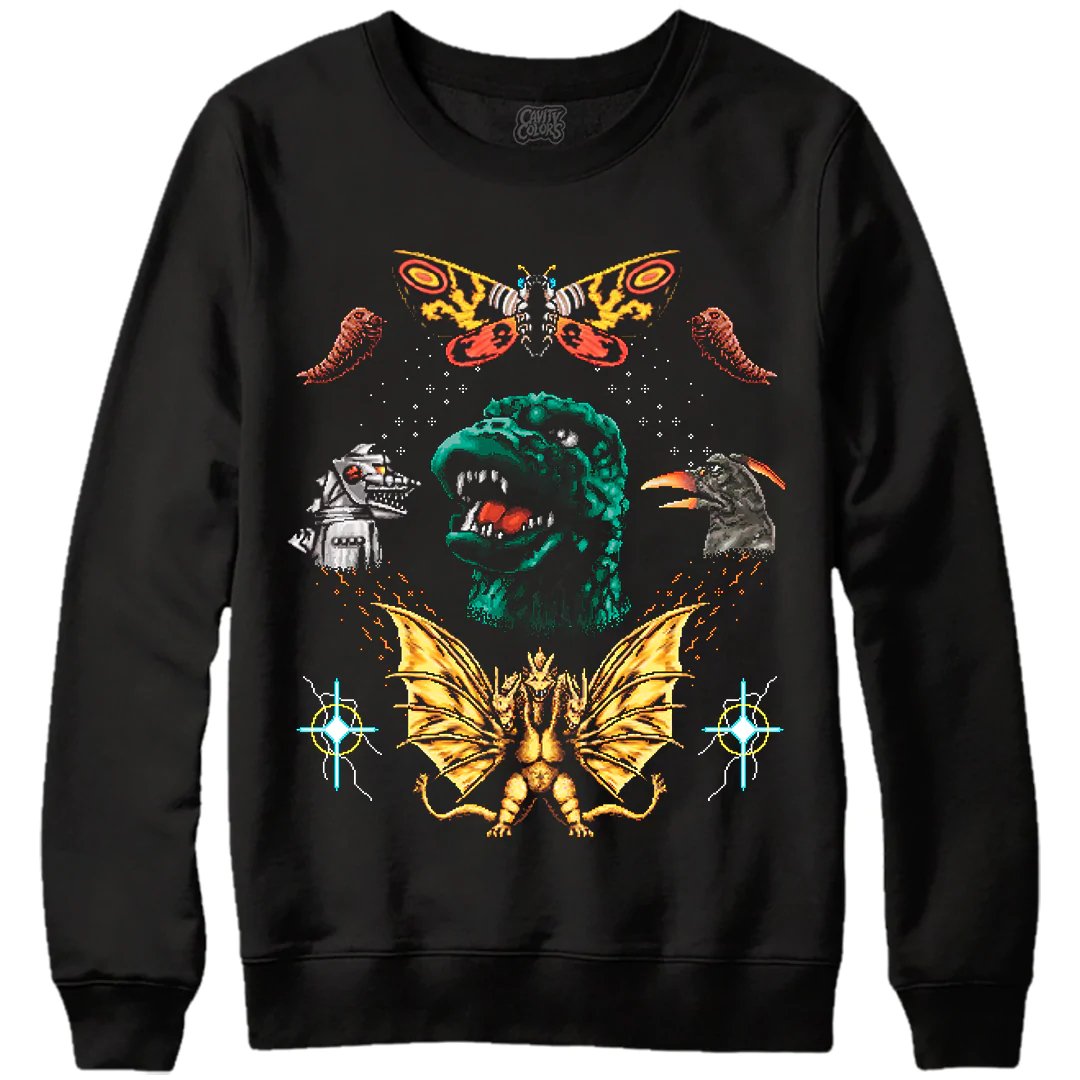 I've been a big fan of Ghost Girl Greetings' genre-centric cards, gift wrap, and accessories for a while now but I must say their recently released holiday cookie tins are just so freaking awesome and I highly recommend pre-ordering your own tins and other Christmas horror-themed goodies (like this adorable Michael Myers holiday mug) today.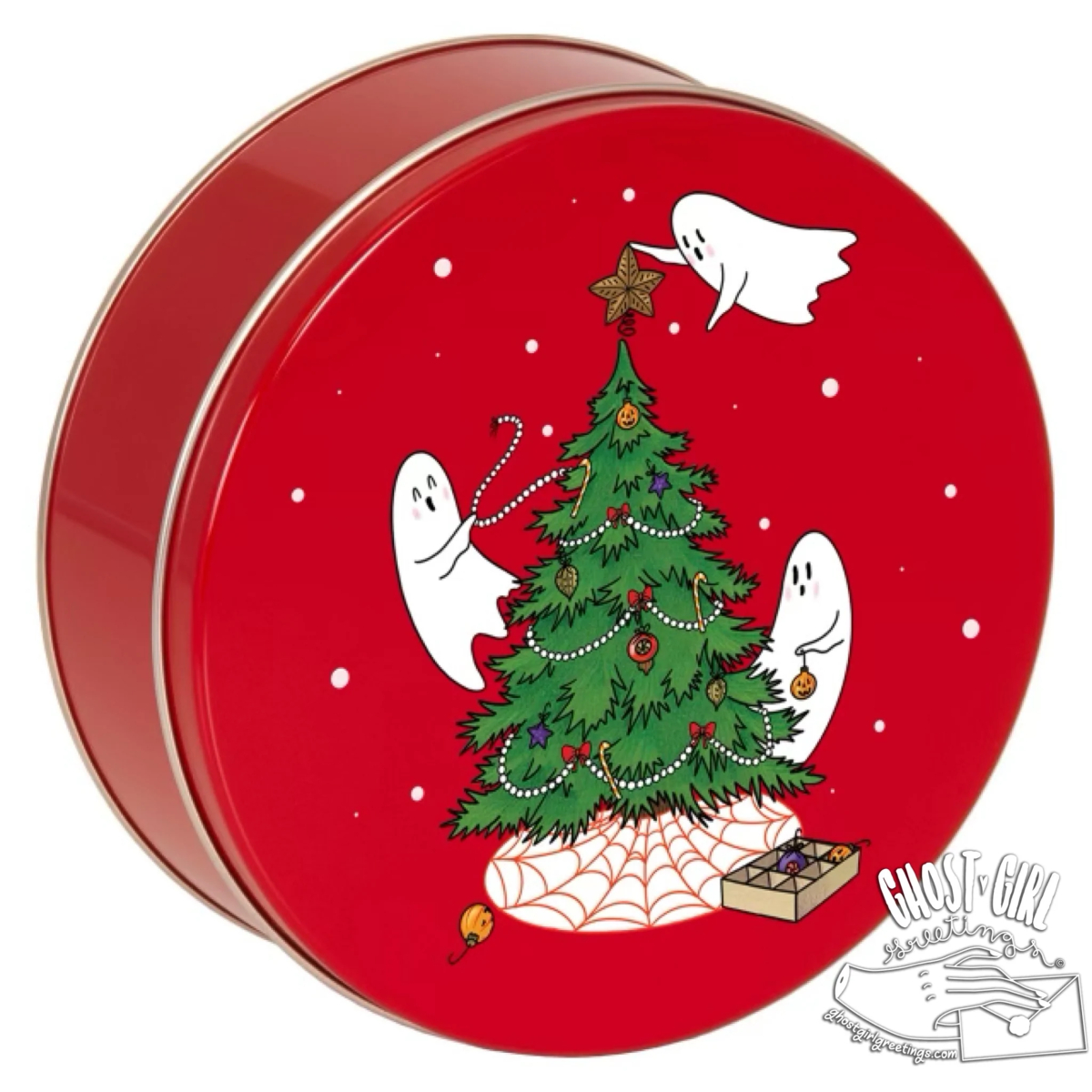 Tales from the Stitch features an assortment of horror-themed handmade crocheted yarn dolls created by Chelsea Scully. Currently, she has Ghostface, Michael Myers, Freddy Krueger, Art the Clown, and Sam dolls available in her store or you can even purchase a gift card for a stocking stuffer too.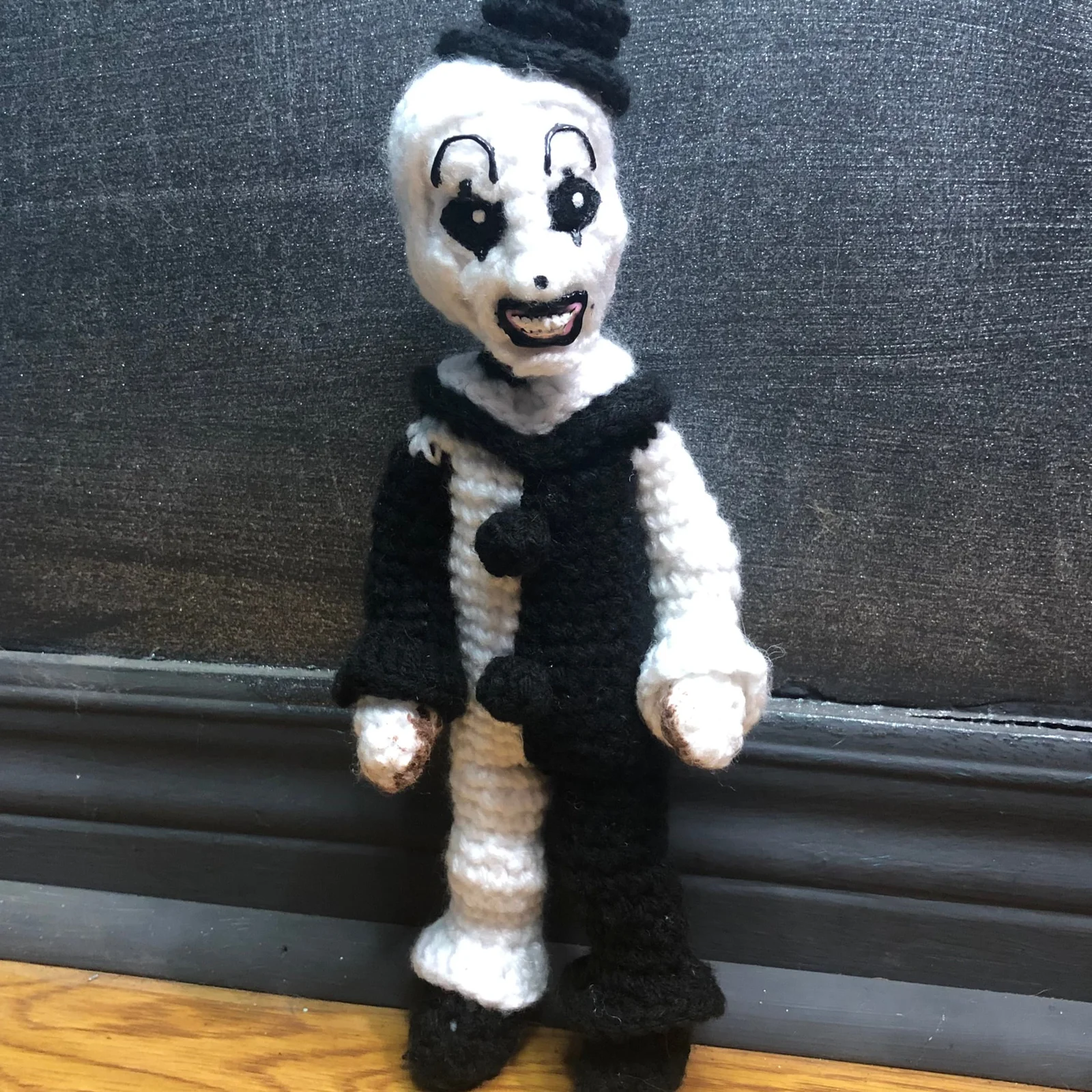 Horror Decor is another company that I've been happily supporting for nearly a decade now because I love their products that much. They have some fun holiday horror items that genre fans would definitely want to deck their halls with, and they have a lot of fun year-round offerings too (like these killer vinyl carnival mash-up banners). Make sure to get your orders in by December 7th to ensure you receive your items in time for Christmas.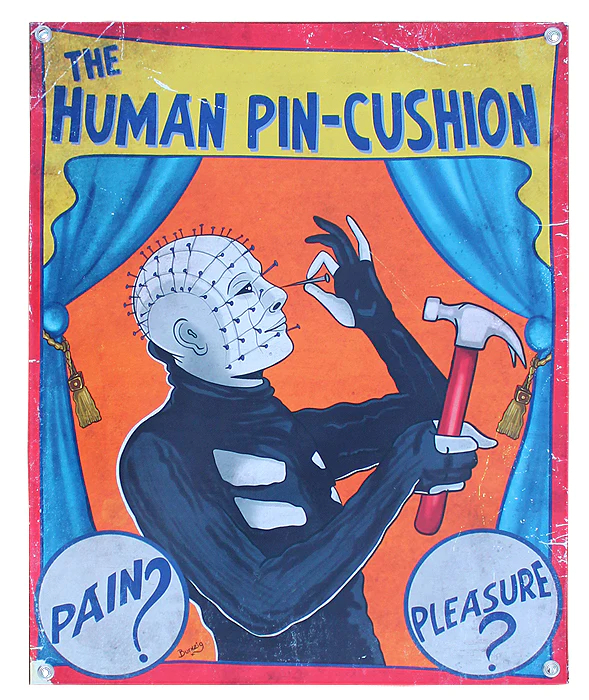 I've been such a huge fan of Jennifer McCarthy's amazing horror jewelry at Final Girl Designs for a while now - so much so, she makes me want to actually start accessorizing again (which is no easy feat considering that I am a very unfancy horror fan!). If you're looking to spoil yourself or get the horror fan in your life a gift this holiday season, I highly recommend checking out all the frightfully fun accessories at Final Girl Designs HERE.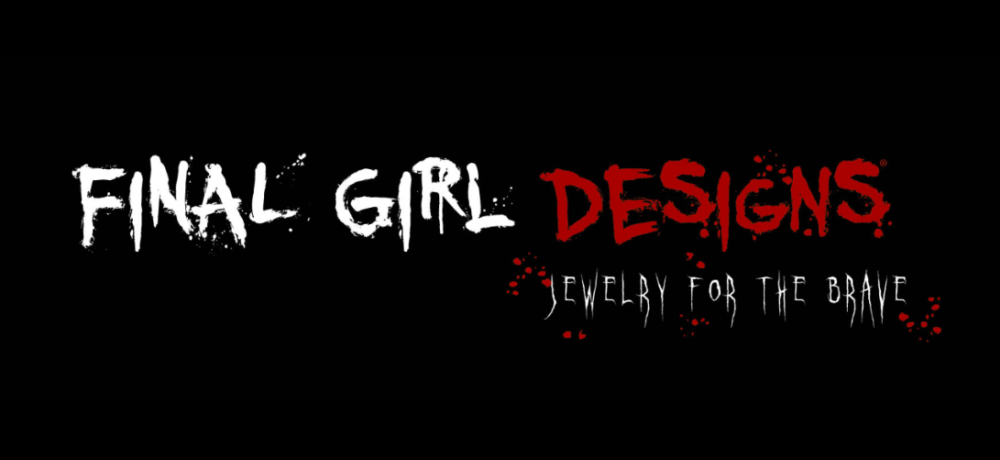 If you're in the market for some horror-themed apparel, you are definitely going to want to check out Studiohouse Designs. I've really been digging all their tie-dye shirts lately and their VHS stack shirts and other designs are all pretty damn awesome, too. Oh, and Studiohouse is the only place you'll find kickass apparel celebrating recent films like Nope, X, and Pearl which makes them pretty rad in my book.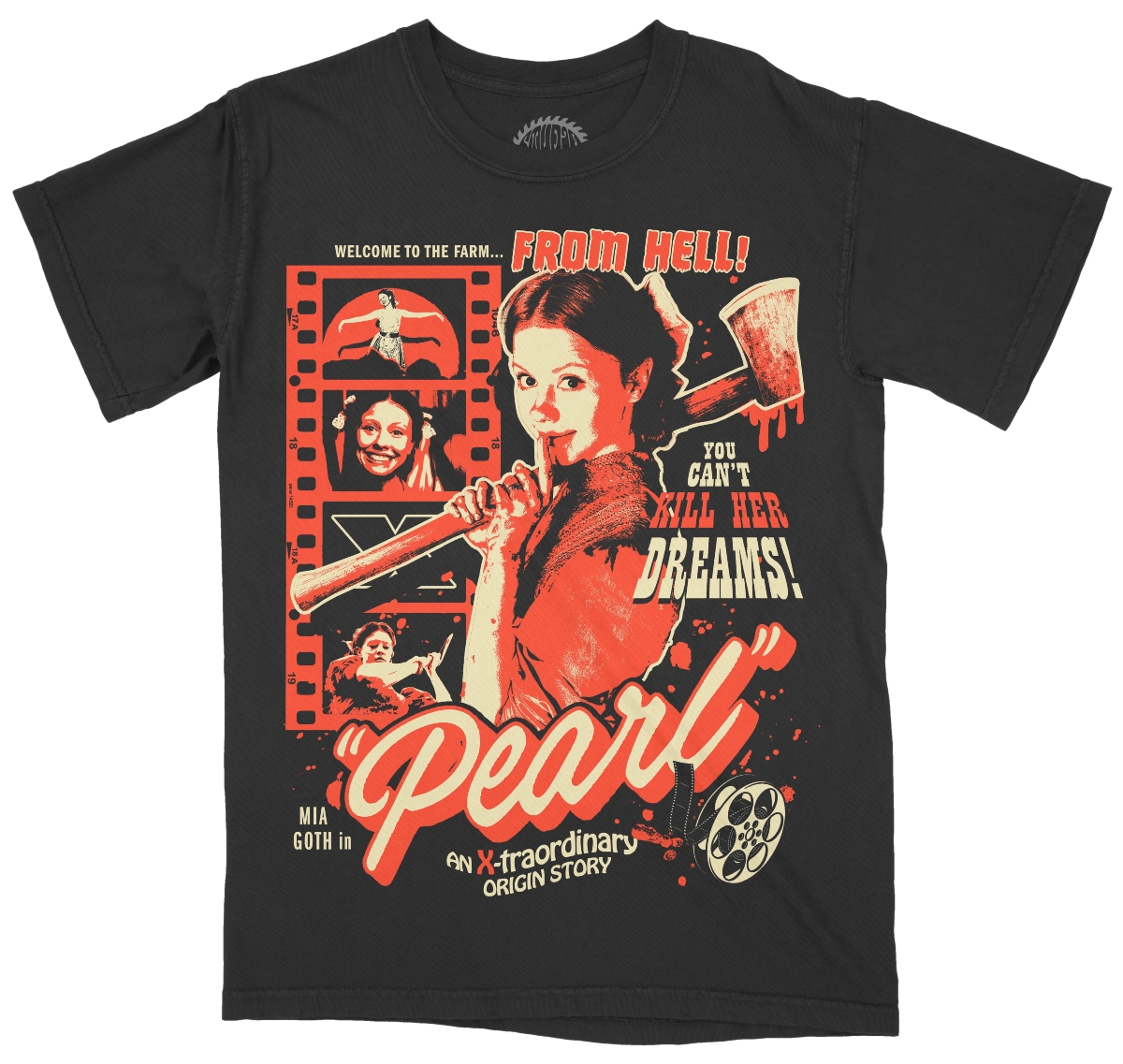 I discovered Let's Get Galactic from Northern California artist Cassie earlier this year, and I love how she infuses all of her creations with tons of color. Cassie's Let's Get Galactic shop has an array of amazing products - everything from journals to art prints to stickers and so much more. To see all of Cassie's amazing creations, be sure to check out her shop HERE.

I've been playing Mixtape Massacre for years now and I've always enjoyed how they continue to evolve to give their fans new experiences with their games. If you're in the market to enjoy a killer horror game, I highly recommend Mixtape Massacre and all their expansion packs that will surely provide you with endless nights of fun. Plus, their recently released aquatic horror game FLOAT looks hella fun, too.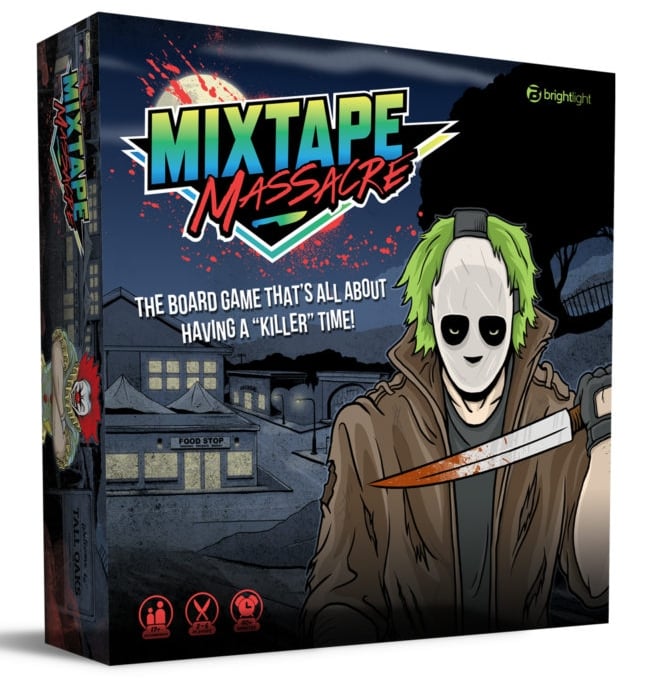 I've been a huge fan of Pixel Elixir's for years now, and for as great as their pins are, I also adore their t-shirts too (my other half frequently wears their 8-Bit Jason and Halloween III pumpkin shirts all the time). Pixel Elixir is a company that I highly recommend keeping tabs on throughout the entire year because they always release fun stuff.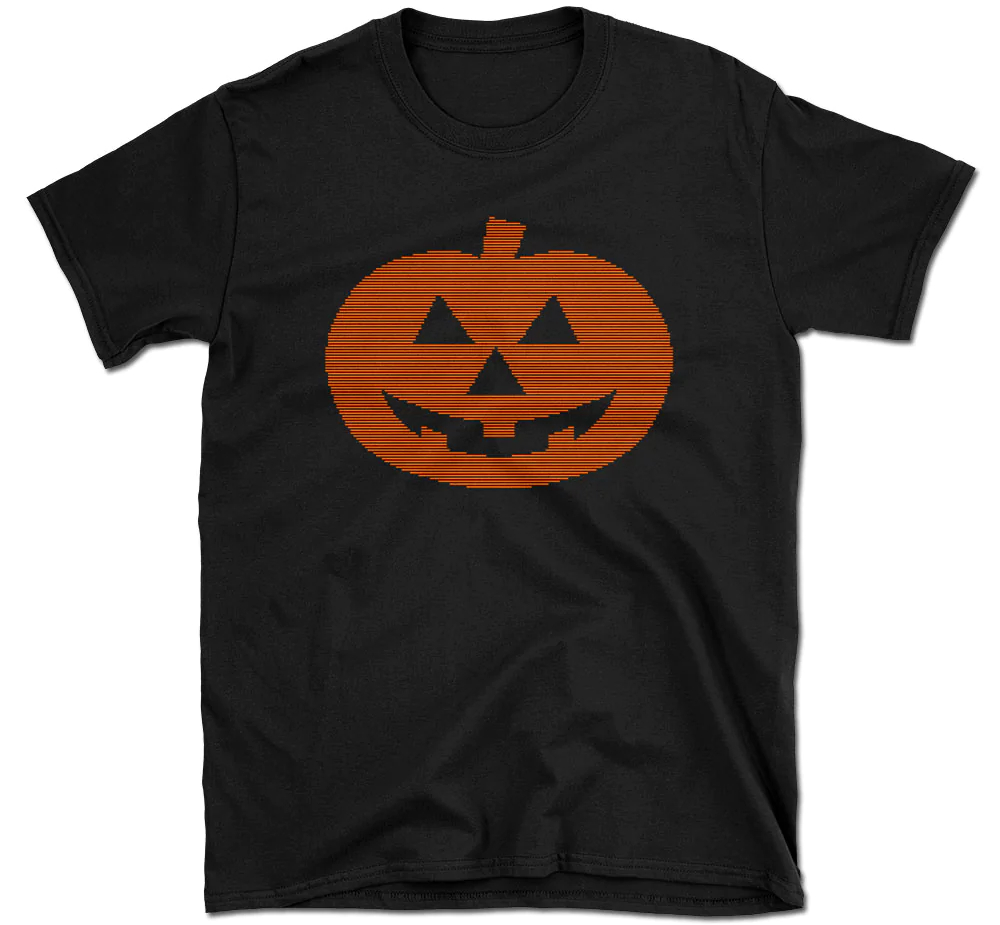 I'm also a huge fan of Messed Up Puzzles, even if I've been working on their Silent Night, Deadly Night puzzle for over almost two years now (my free time has dwindled as of late, obviously). Their killer puzzle designs make for awesome tributes to tons of horror and cult entertainment out there and they are a great way to spend some time if you're looking for something to really challenge yourself. Check out their entire selection of puzzles HERE (just a heads up: some of their designs are NSFW so you may want to check them out at home so you don't get in trouble with your bosses or co-workers!).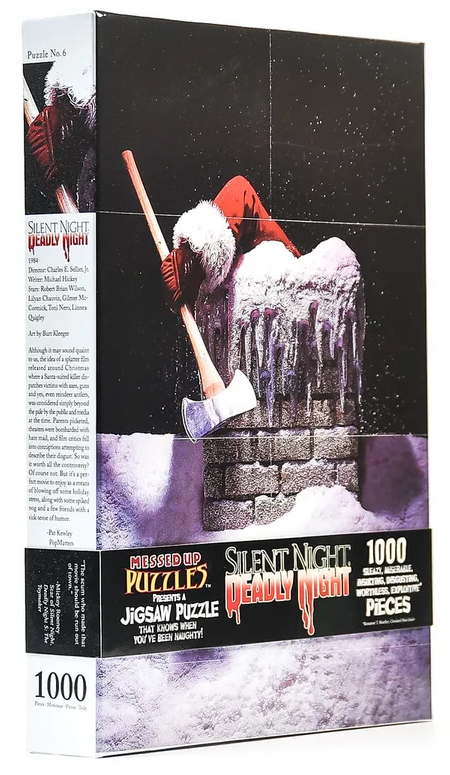 I was introduced to Headstone City a few years ago when I was given their kickass John Carpenter pin, and what I have always appreciated about their pin designs is that they're just a bit outside of the box from everyone else. They also create stickers, patches, and all kinds of other fun stuff that horror fans will surely dig. Check out their site HERE.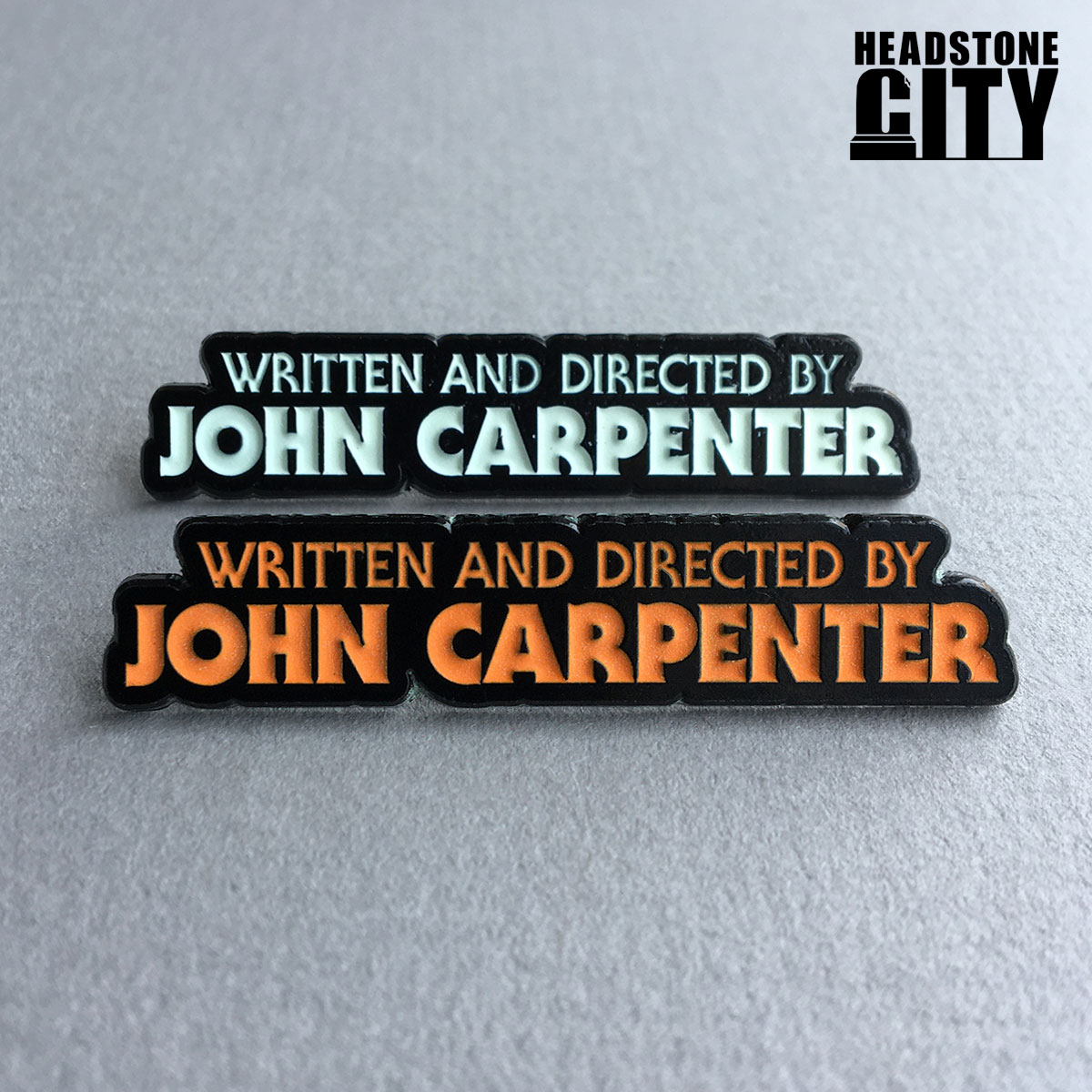 Buttercruds' completely adorable assortment of horror dolls hit my radar a few years back and I just think they're so freaking awesome that I wanted to make sure that I shared them again for this year's HGG. Check out all of the amazing Buttercruds dolls and some of their other merchandise HERE.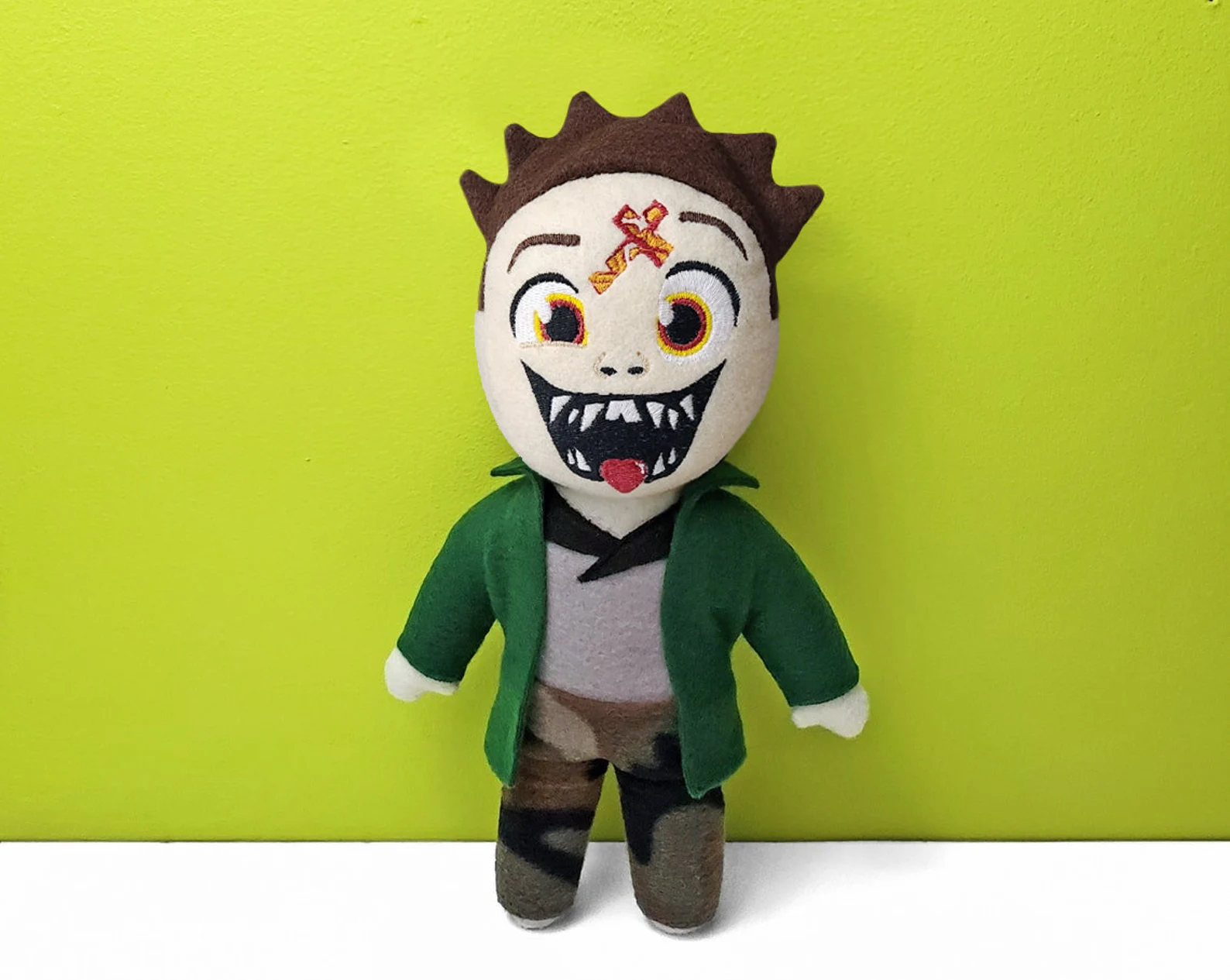 I've been a big fan of Vixen by Micheline Pitt for a while now, and I still always get compliments on my Church from Pet Sematary purse, which I absolutely adore. If you're looking for some fun glam horror-inspired looks or other apparel and accessories that show off your love for the genre, be sure to check out the Vixen site HERE.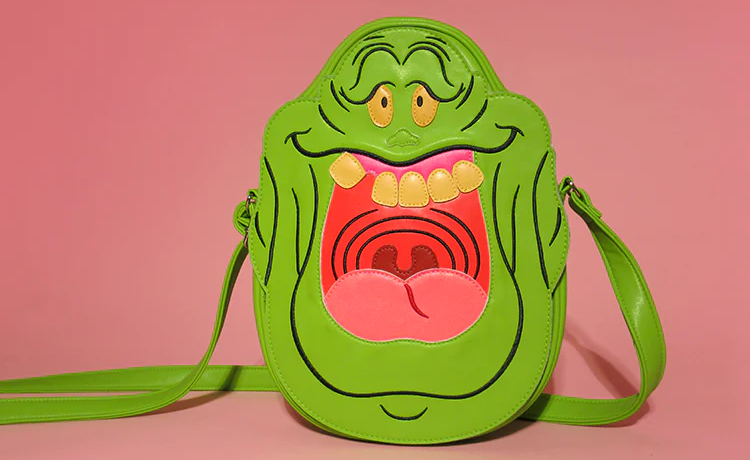 Poltergeists & Paramours from Ama Lea is another great place to find all kinds of unique horror-centric apparel. P&P hit my radar a few years back when Lea released her amazing Debra Hill-inspired tee, and I've made several purchases from P&P since then. If you're looking for something to wear this holiday season, be sure to check out P&P's entire Christmas collection (Ama also recently launched her new beauty line of cosmetics too, which you can check out HERE). 
If you are in the market for super adorable horror-themed stickers, pins, keychains, and other fun tchotchkes, you should definitely visit Clairey Lou Creations Etsy store to check out her entire selection of items. I picked up her Gizmo Halloween pin in 2020, and I love wearing him throughout the fall season. You can visit Clairey Lou Creations' store by clicking HERE.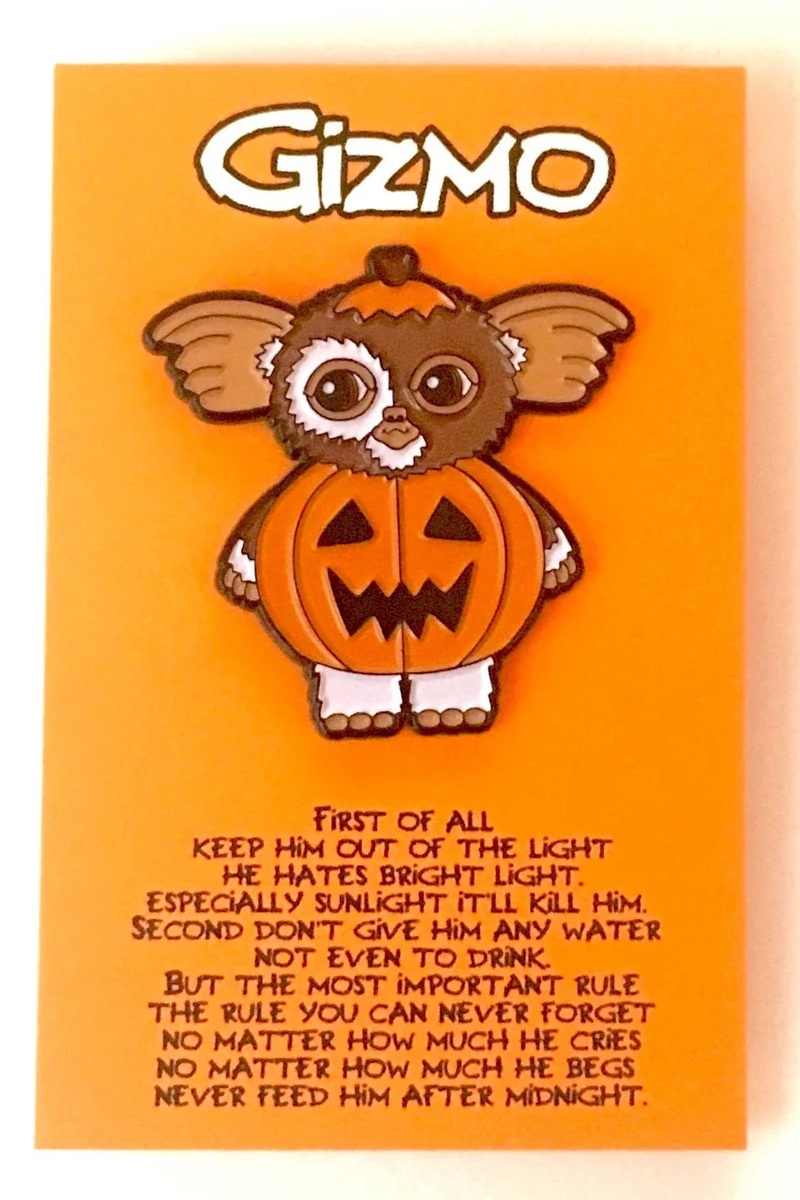 Looking to enjoy a little horror with your cup of joe? Then I definitely recommend checking out Dead Sled Coffee, as they have a ton of great genre-themed coffees that would be perfect to stuff a stocking with or just enjoy each and every morning. Check out Dead Sled's entire coffee lineup HERE.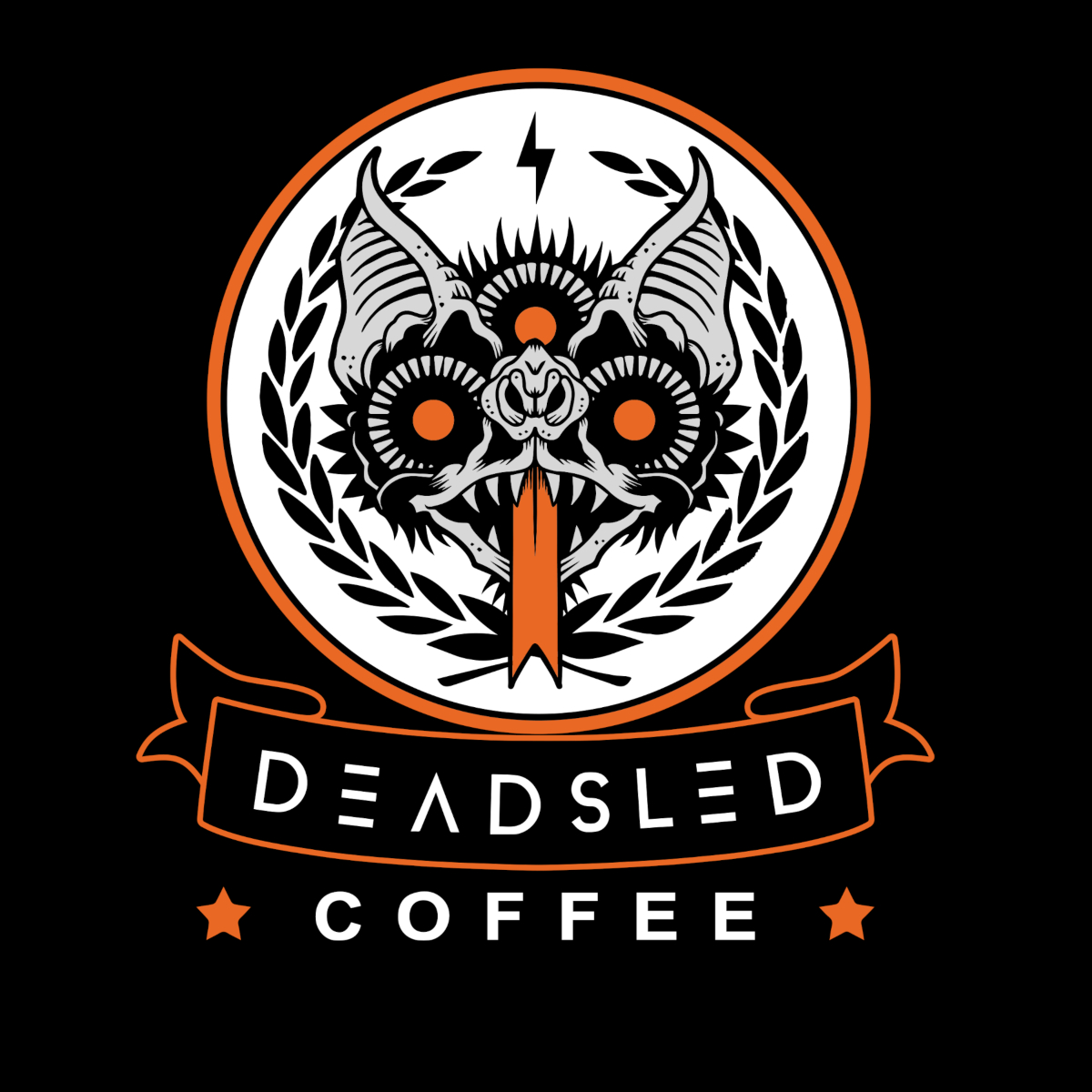 Toxic Comics specializes in horror and rock-themed t-shirts that would make for the perfect gift for anyone this holiday season. Check out their entire selection of apparel by visiting their site HERE.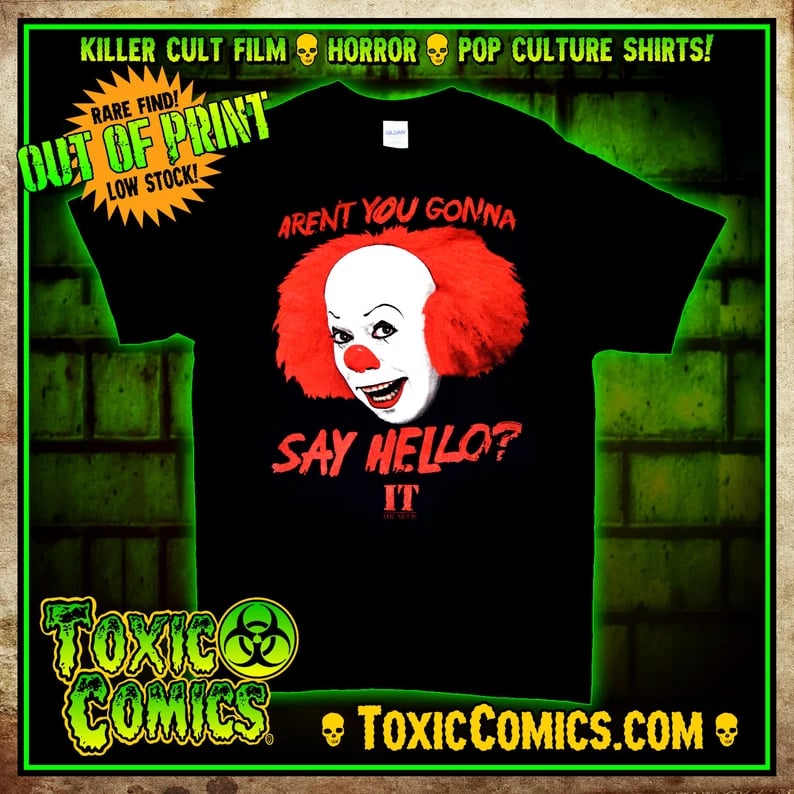 ARTISTS:
In our house, we have several of Ghoulish Gary Pullin's pieces hanging on our walls already, and there are still so many of his creations that I'd love to add to my collection (his Possession artwork blows my mind and I adore this MAD Magazine/Poltergeist mash-up print too). Pullin's work gets featured around the world, but if you want to buy directly from him to help support his artistry, visit Pullin's online shop HERE.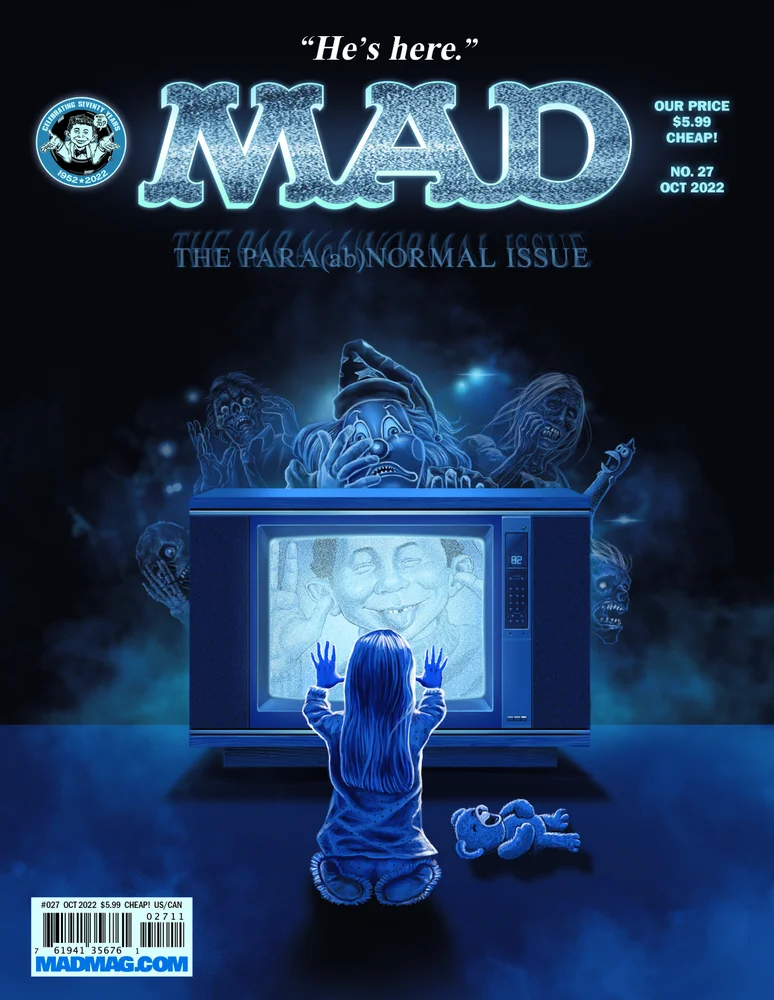 Vanessa McKee is an absolute master when it comes to creating jaw-dropping watercolor art, and I highly recommend checking out her site if you haven't already (this Lighthouse watercolor piece is SOMETHING ELSE). McKee offers both original artwork and prints, so be sure to check out her online shop HERE.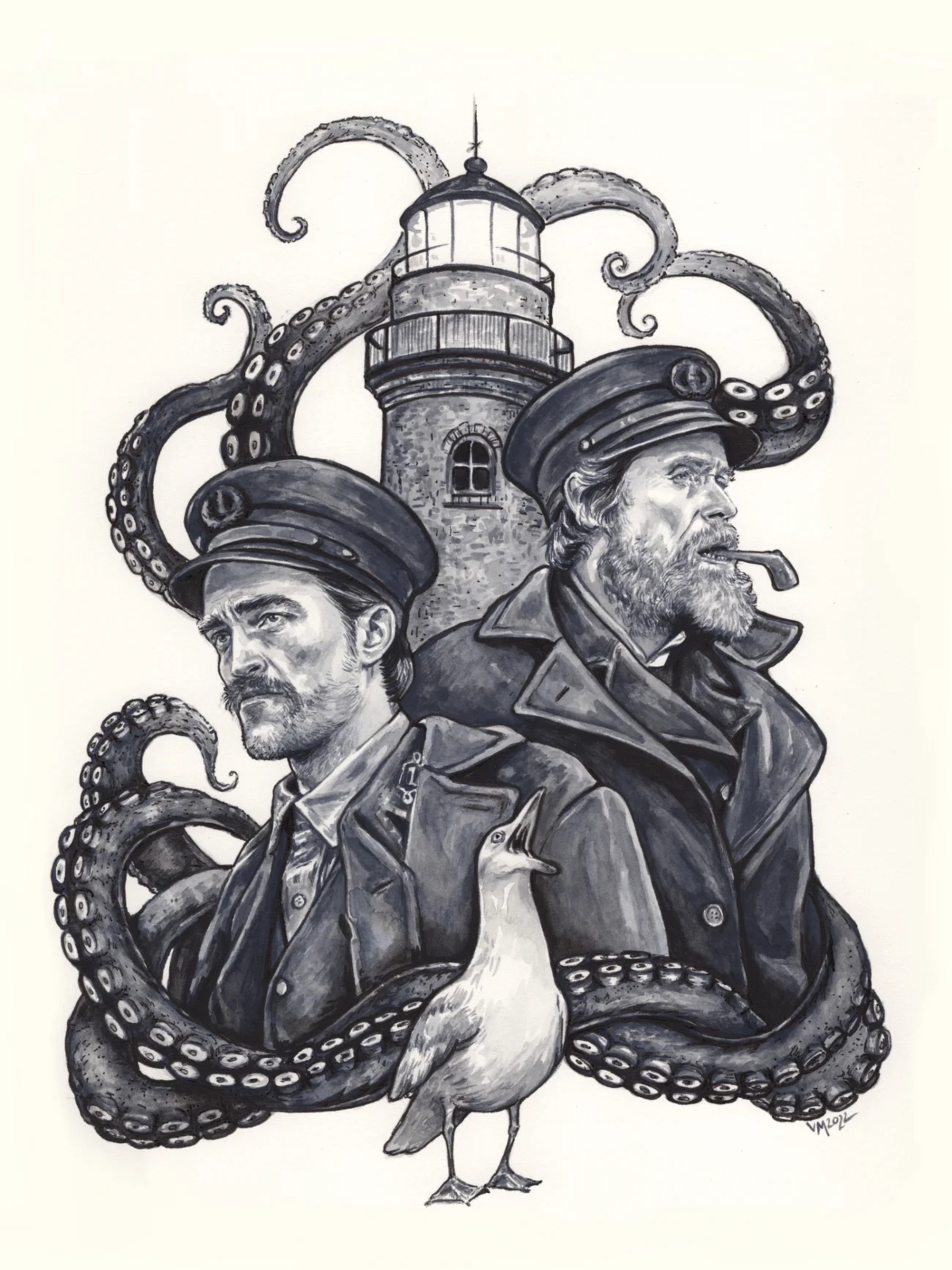 I've been a big fan of Victor Moreno and Ruby T's work through their online shop Cult Classics for some time now, and I highly recommend all horror fans visit their store to check out their entire collection of prints, sculptures, and all their other creations, as you're bound to find something that celebrates a movie, a character or a property that you love. Head on over to the Cult Classics site by clicking HERE.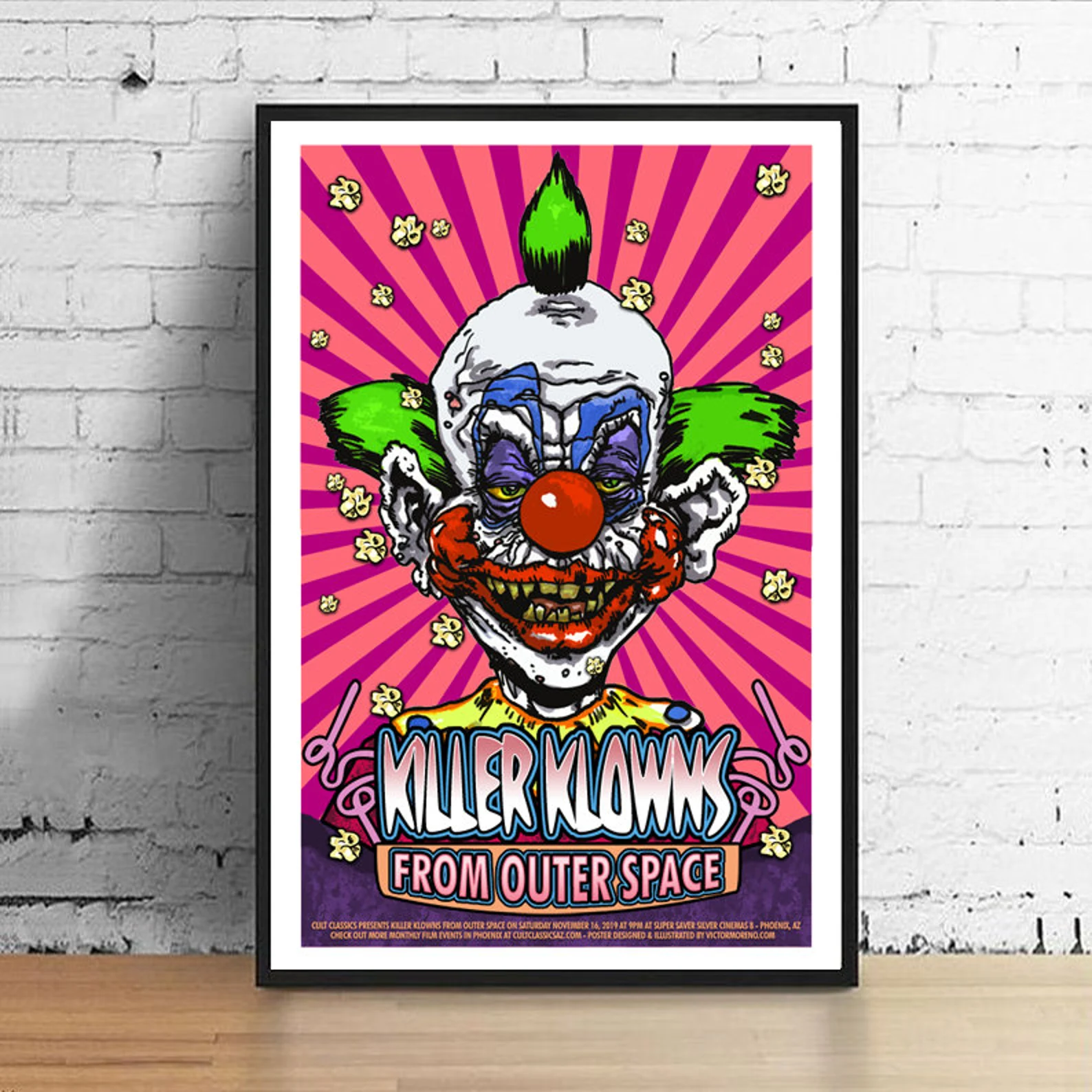 Studio Sheila does primarily movie-related art in pencil and charcoal. Her minimal use of color makes her work all the more eye-catching, in my opinion. You can find her work for sale at Gallery 1988 and Hero Complex Gallery.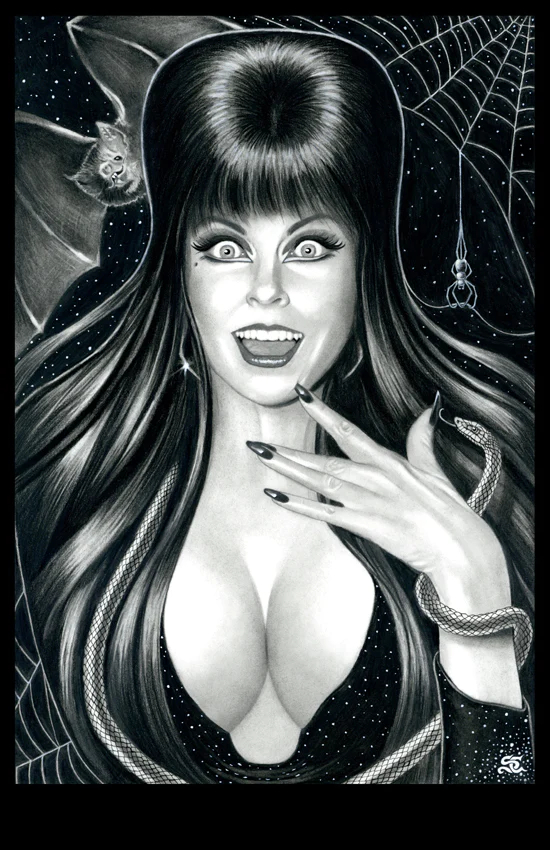 Started in December 2017, Art by Joe's Etsy shop features high-quality prints of original portraits and illustrations by Joe Humphrey. Even if you're not a genre fan, undoubtedly you'll find some pop-cultured themed art here that you're going to want to add to your collection. Check out Joe's entire collection of artwork HERE.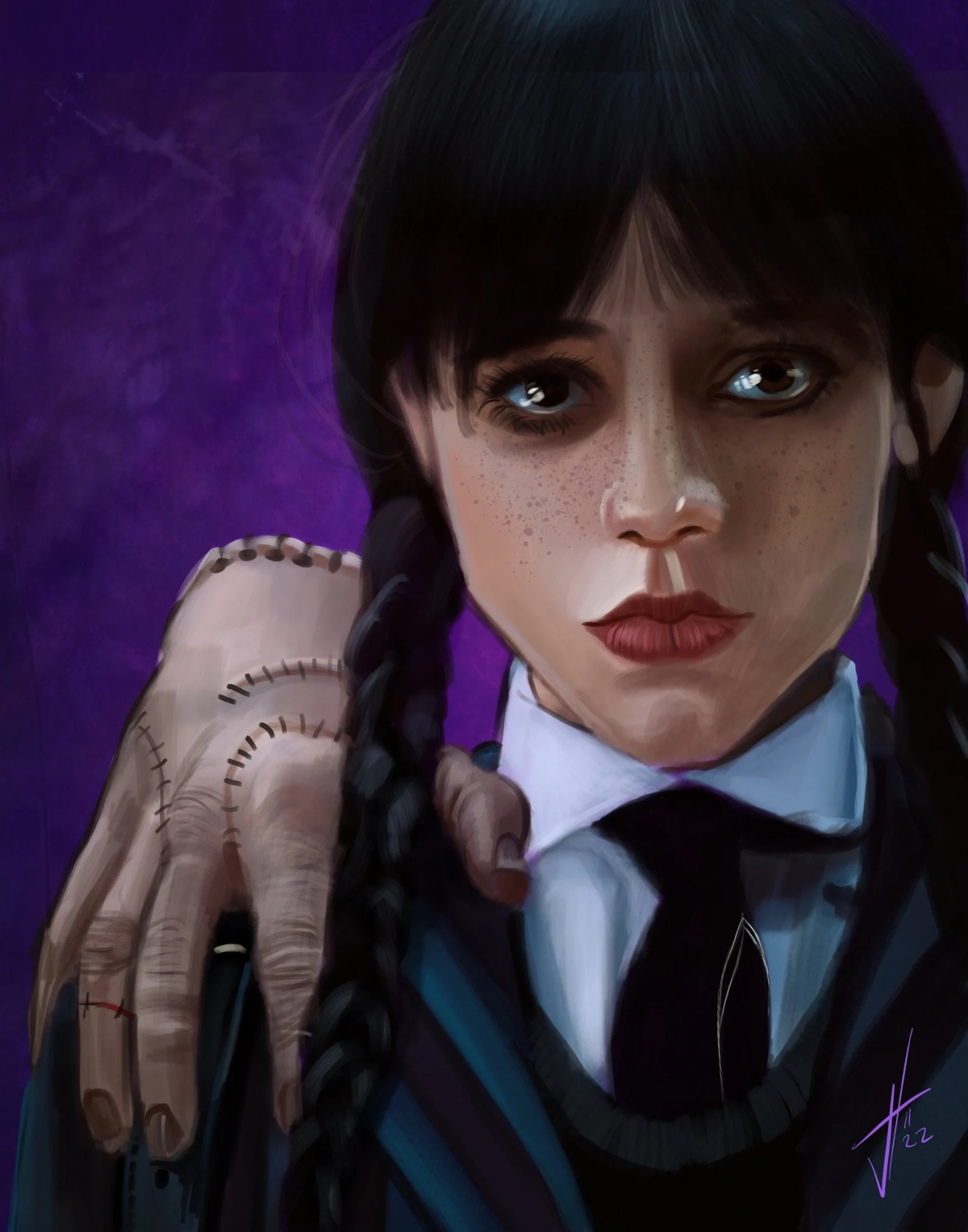 I've been singing the praises of Australian artist Chantal Handley for years now and for good reason - her work is absolutely incredible. I have a few of Chantal's prints hanging in my house, which look great, so I can only imagine just how stunning her original artwork or her fine art prints are in comparison. You can visit Chantal's site HERE.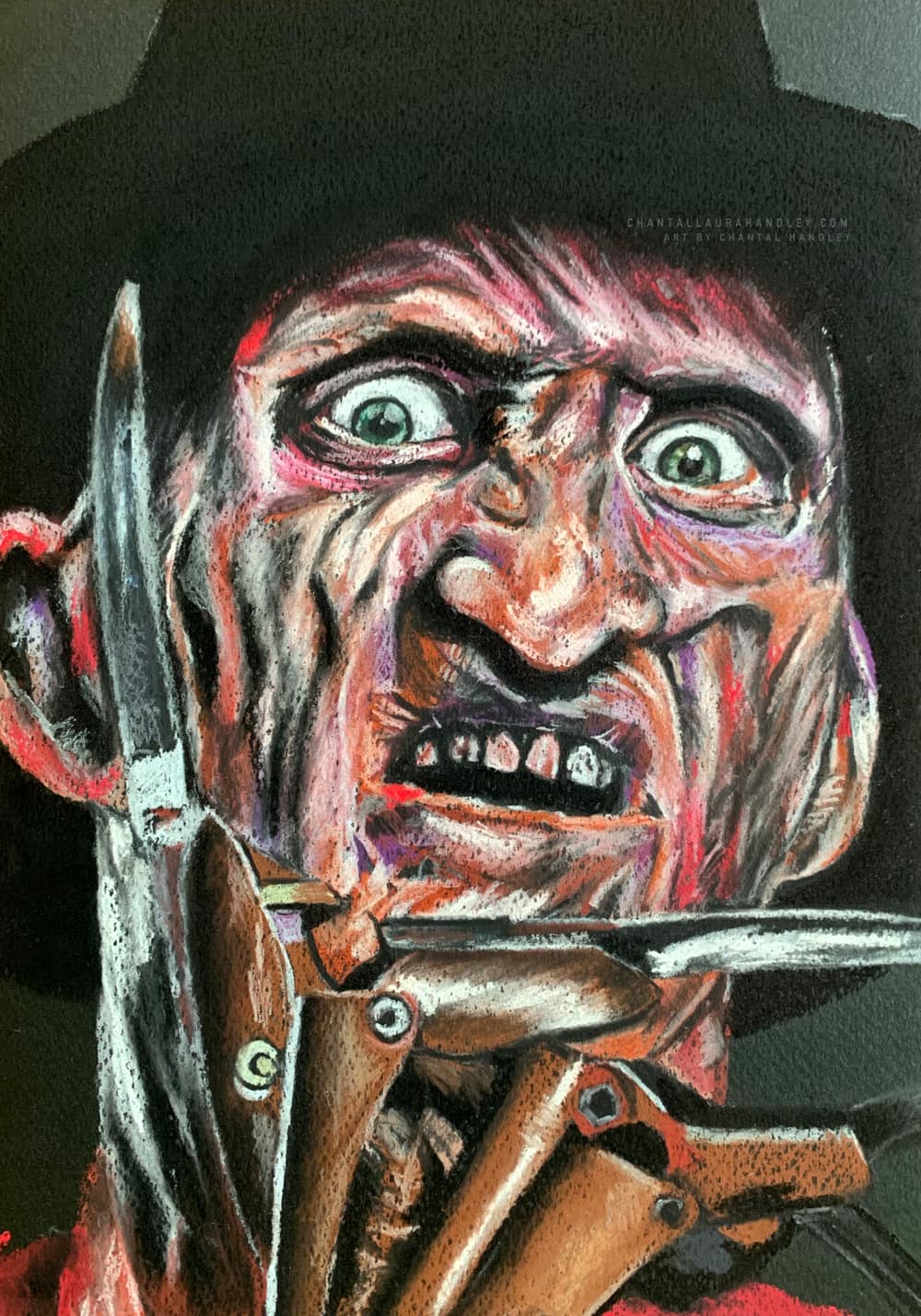 Dork Fair Productions by T. Denton
We've featured the work of T. Denton here on Daily Dead before but considering much of his work revolves around celebrating Joe Bob Briggs, Darcy and The Last Drive-In, I thought it only made sense to highlight his work once again so that you can shop for the perfect gift for the Mutant Family member this holiday season. Check out Denton's shop HERE.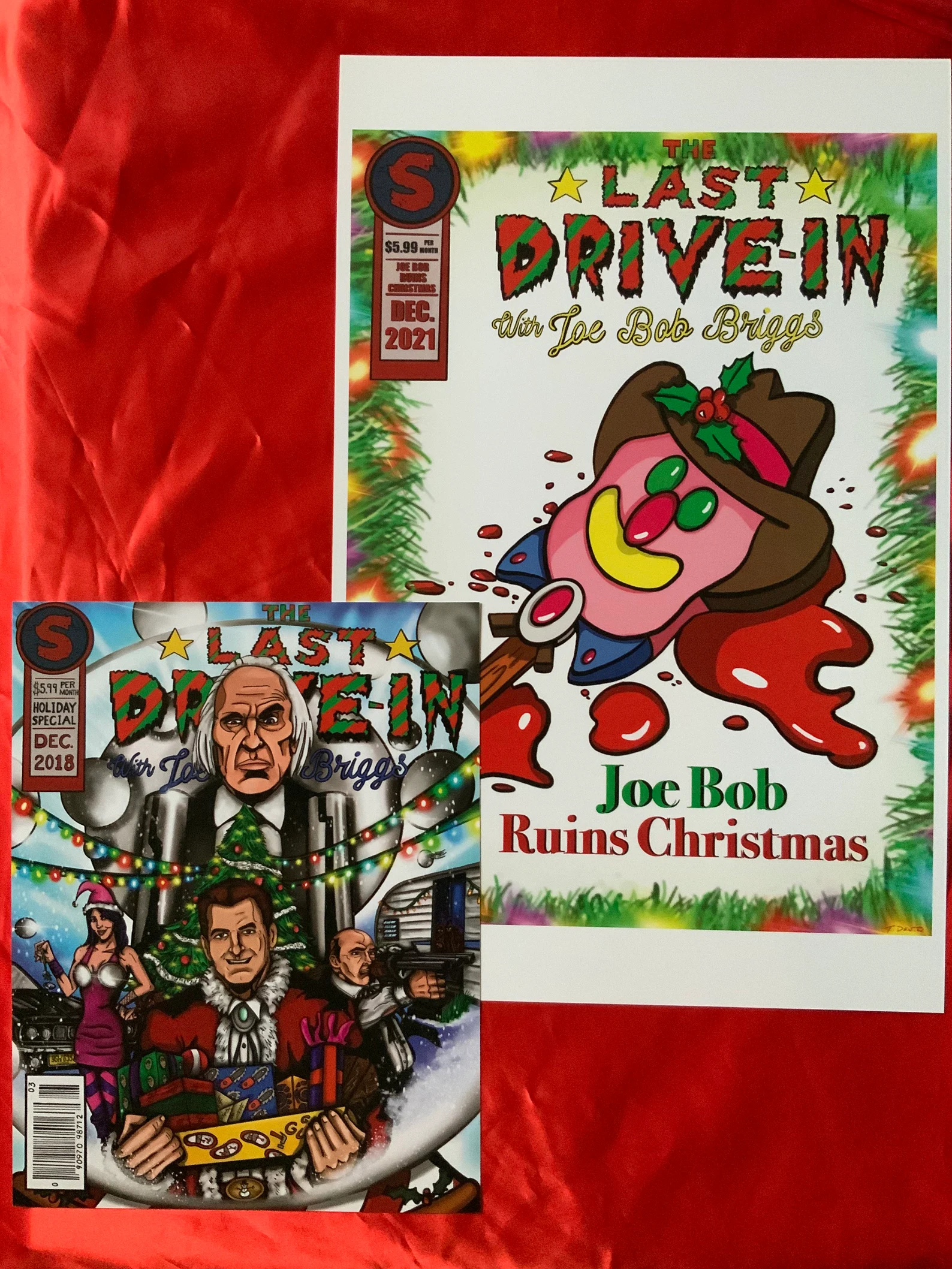 Becky Tyler's work spans all different genres but I saw this adorable bat painting earlier this year that she created, and I became an instant fan of her style. You can check out all of her work on her Etsy shop HERE. Enjoy!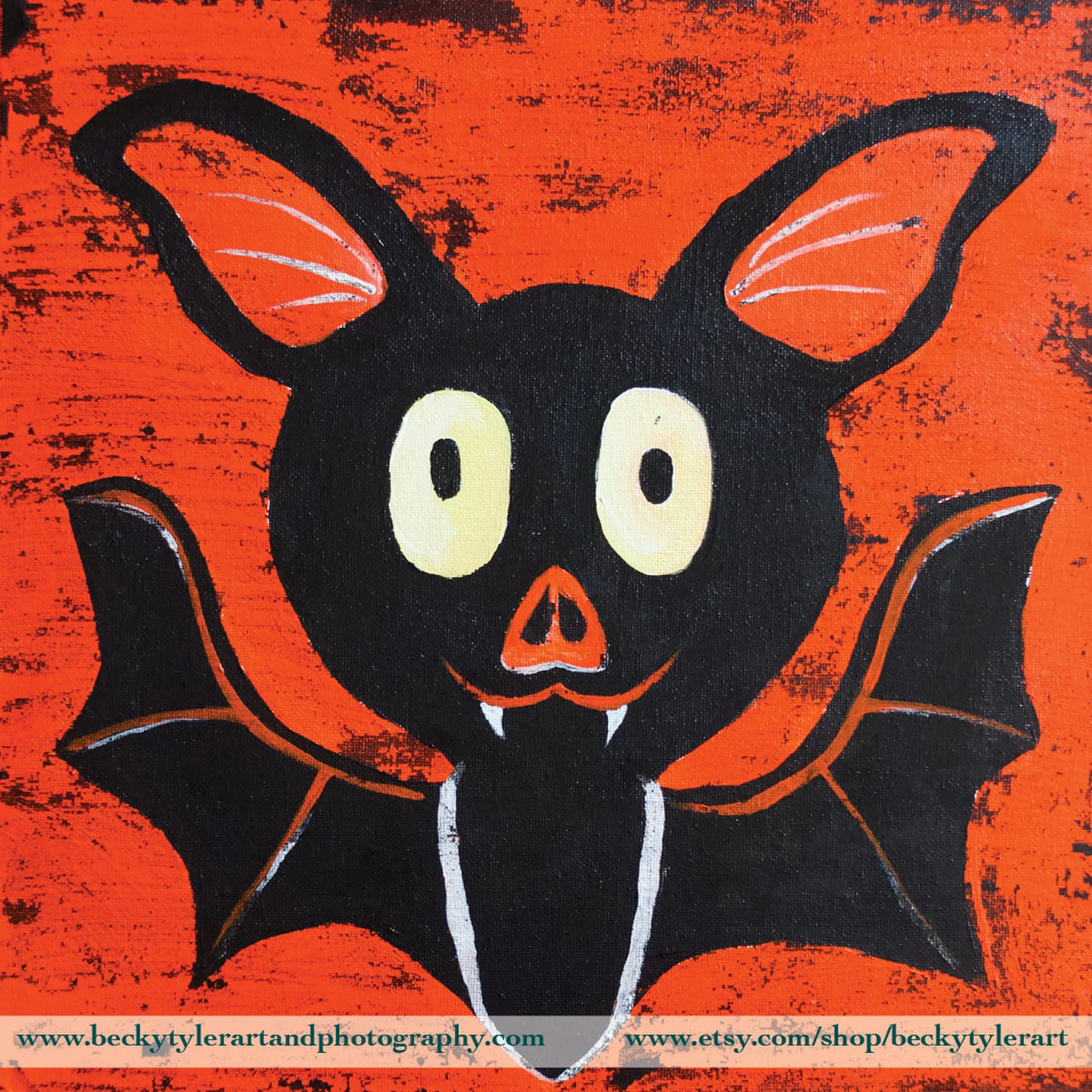 I came across 1331 Studios after their tweet this past spring that showcased some awesome Freddy Krueger artwork was retweeted into my timeline, and I was immediately blown away by their work. You can check out all of their art that's available to purchase on their site by clicking HERE.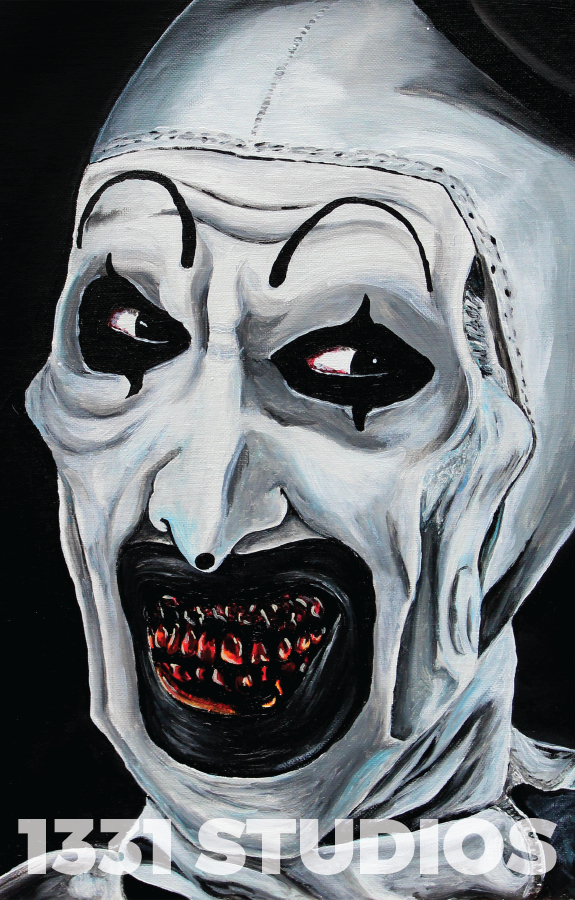 Artist Keith Garrett is someone else who I stumbled across on Twitter earlier this year, as his recent Revenge poster floored me, and then I discovered all his amazing artwork beyond that artwork. He's got a lot of killer designs for sale in his shop, and I think his work would make for a great gift for any horror fan this holiday season. Check out the KG Posters shop HERE.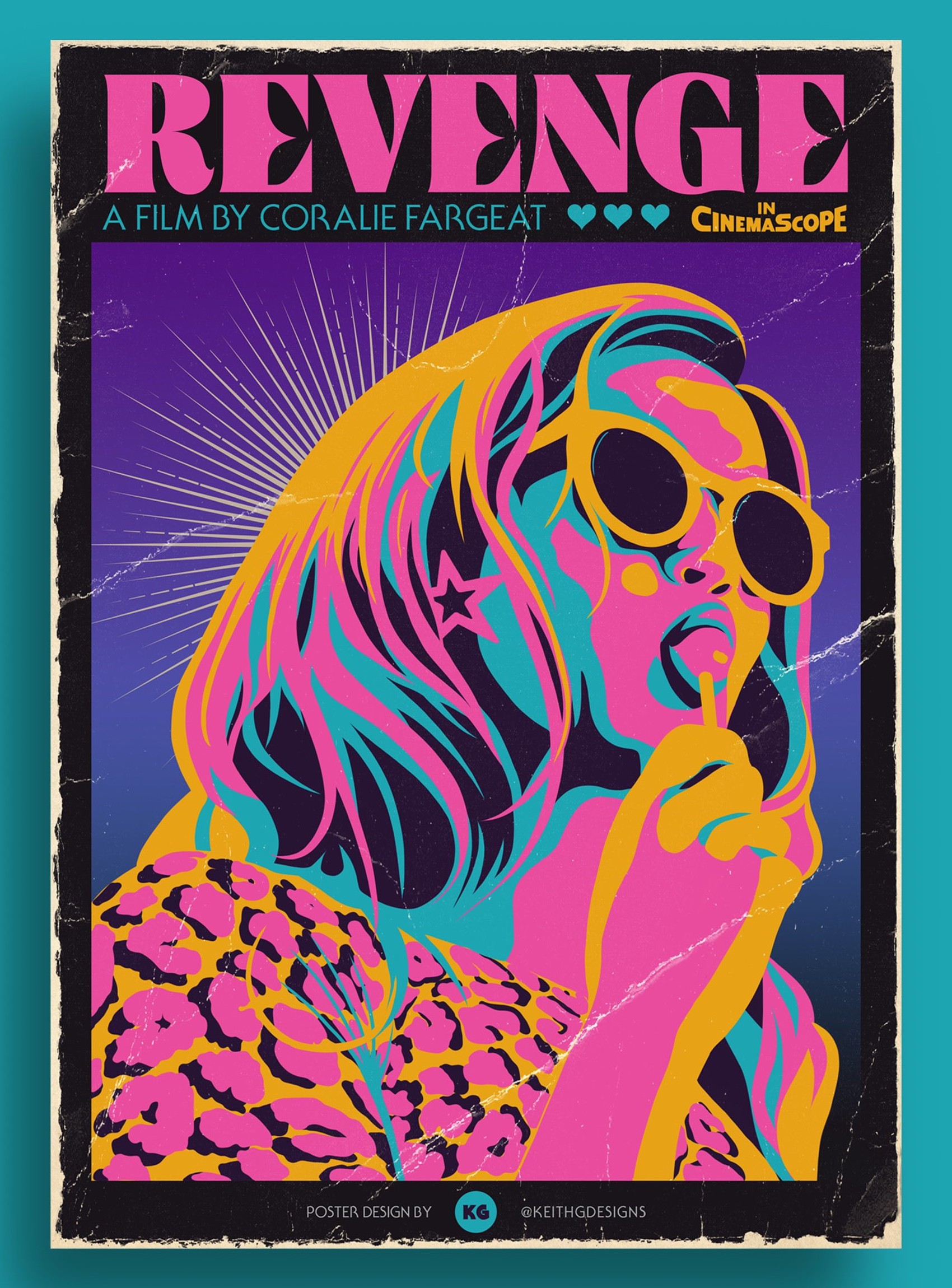 As someone who is a huge fan of the Scream series, I had been seeing Mariano Mattos' brilliant designs for everyone one of the films in the franchise pop up sporadically for some time now, and I was finally able to track down his site. His Scream poster series totally slayed me but he does all kinds of amazing art beyond that as well. You can check out his entire collection of work for sale by clicking HERE.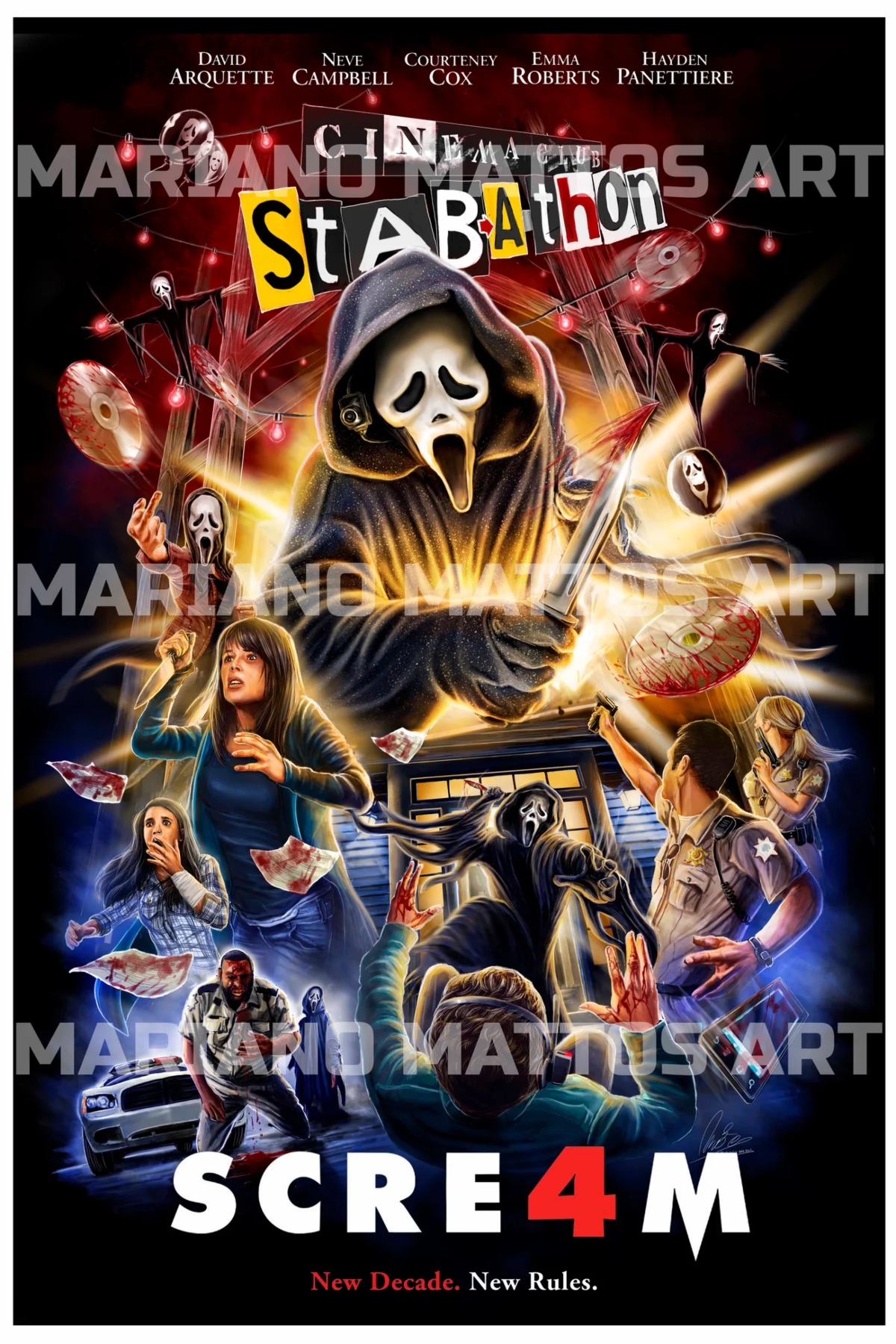 ---------
Go HERE to unwrap other installments of Heather Wixson's Holiday Gift Guide, and happy holidays to our readers from all of us at Daily Dead!