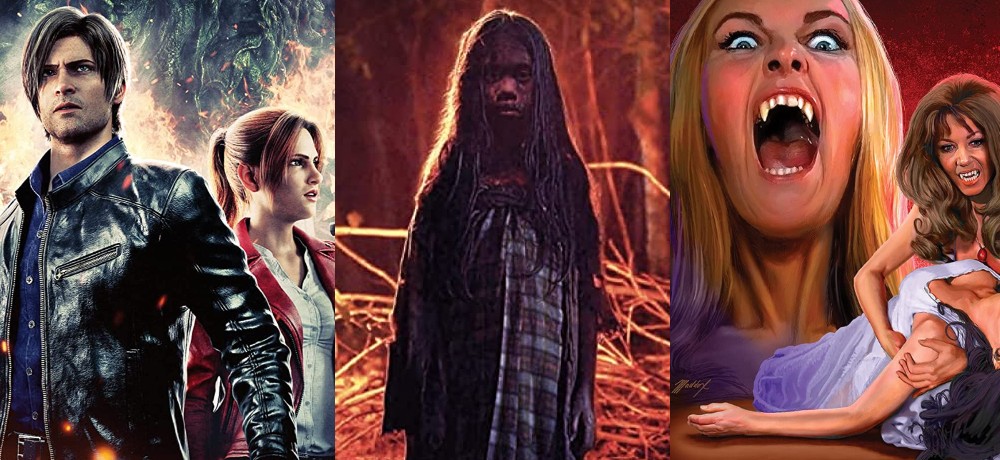 With the Christmas holiday hitting later this week, Tuesday is looking to be a somewhat quiet day for horror and sci-fi home media releases. Scream Factory has put together a Collector's Edition Blu-ray for The Vampire Lovers and Tempe Video is showing some love to a trio of overlooked micro-budget genre flicks from the 1990s: Kingdom of the Vampire, Zombie Cop, and Humanoids from Atlantis. Other releases for December 21st include Resident Evil: Infinite Darkness and Roh.
Humanoids from Atlantis (Tempe Video, Blu-ray)
Faced with a prolonged bitter Ohio winter in March 1992 and a distributor release date just weeks away, producer J.R. Bookwalter ("The Dead Next Door") had no choice but to toss out the majority of his "Humanoids From Atlantis" screenplay and have the cast and crew make it up as they went along. The result is a complete cinematic abomination that has to be seen to be believed, but strangely compelling in a meta kind of way.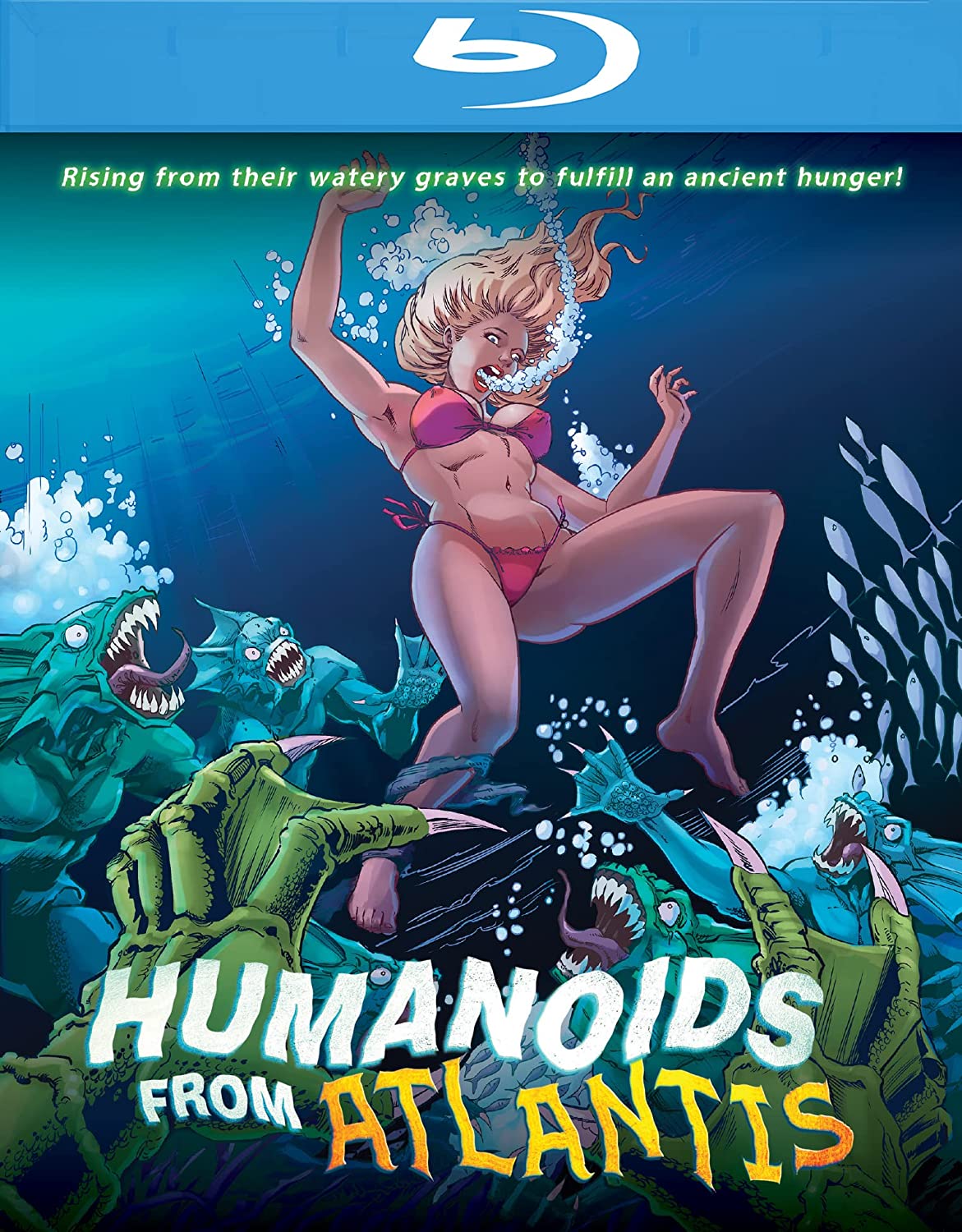 Kingdom of the Vampire (1991) (Tempe Video, Blu-ray)
Inspired by '60s soap opera "Dark Shadows" and George A. Romero's underrated thriller "Martin," producer/director J.R. Bookwalter ("The Dead Next Door") ushered shot-on-video features into the mainstream with his 1991 horror-drama "Kingdom of the Vampire." The gloomy tale was far from a financial or critical smash, but paved the way for a tsunami of weird, wild camcorder movies throughout the '90s, decades before Hollywood abandoned film for digital cinema.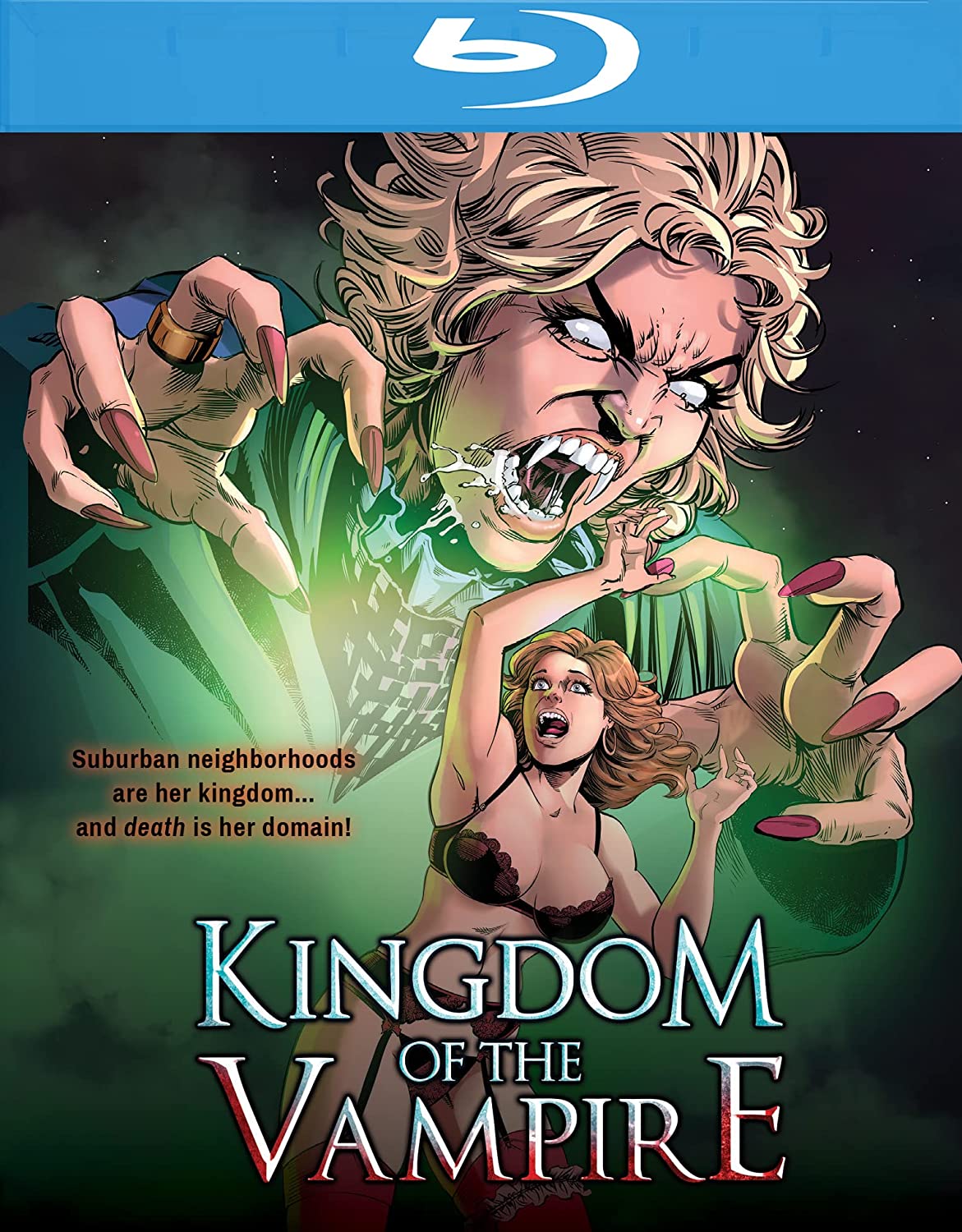 Resident Evil: Infinite Darkness (Sony Pictures Home Entertainment, Blu-ray & DVD)
Leon S. Kennedy and Claire Redfield reunite to investigate the connection between two zombie outbreaks in distant countries and uncover a threat that will shake the nation to its very core.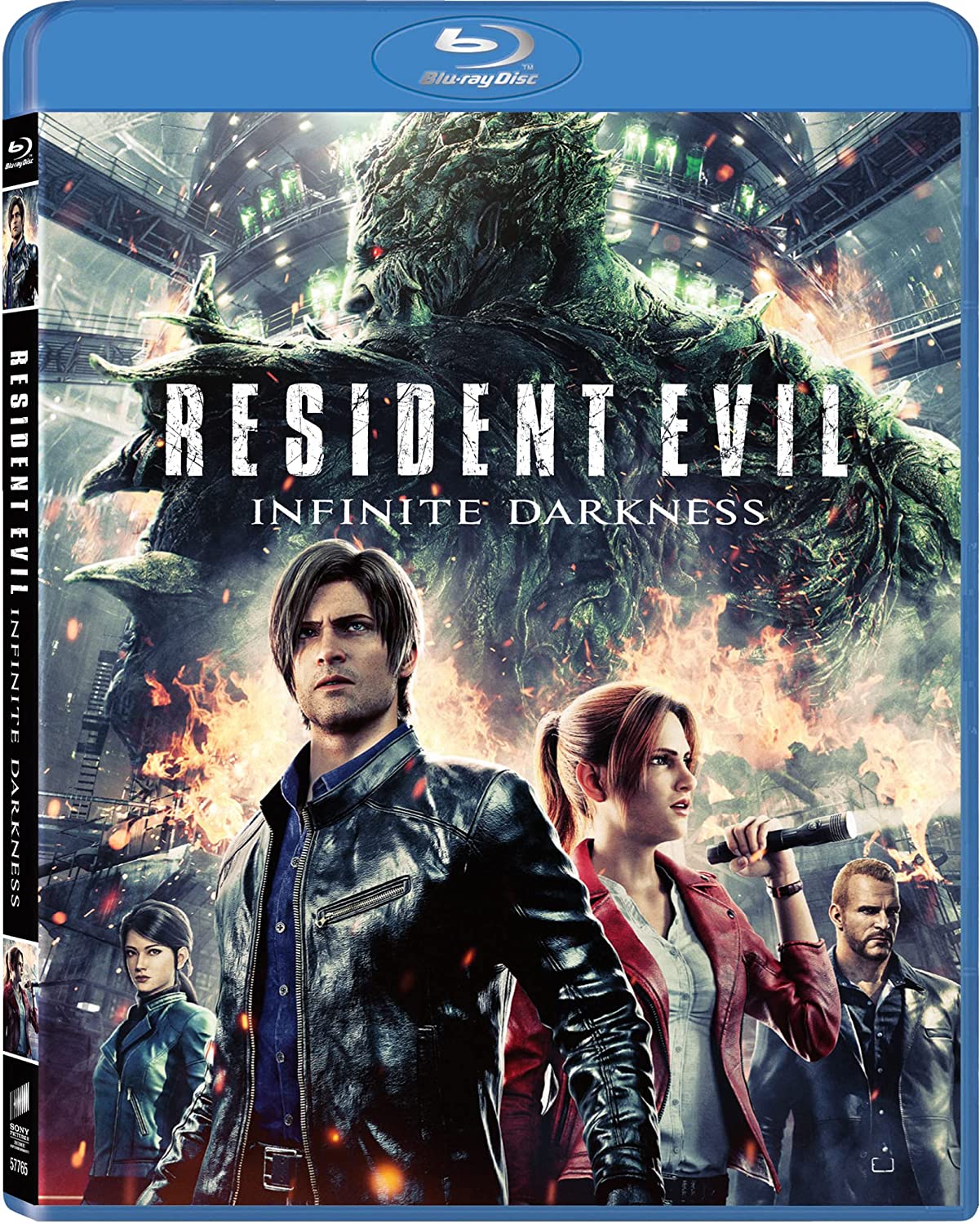 Roh (Film Movement, DVD)
Cut off from civilization, a single mother puts her children on high alert when they bring home a young girl caked in clay. She tells of spirits and spirit hunters, but these are not mere superstitions. As more strangers show up on her doorstep, she quickly finds another reason to fear the forest. Malaysia's official submission to the 2021 Academy Awards.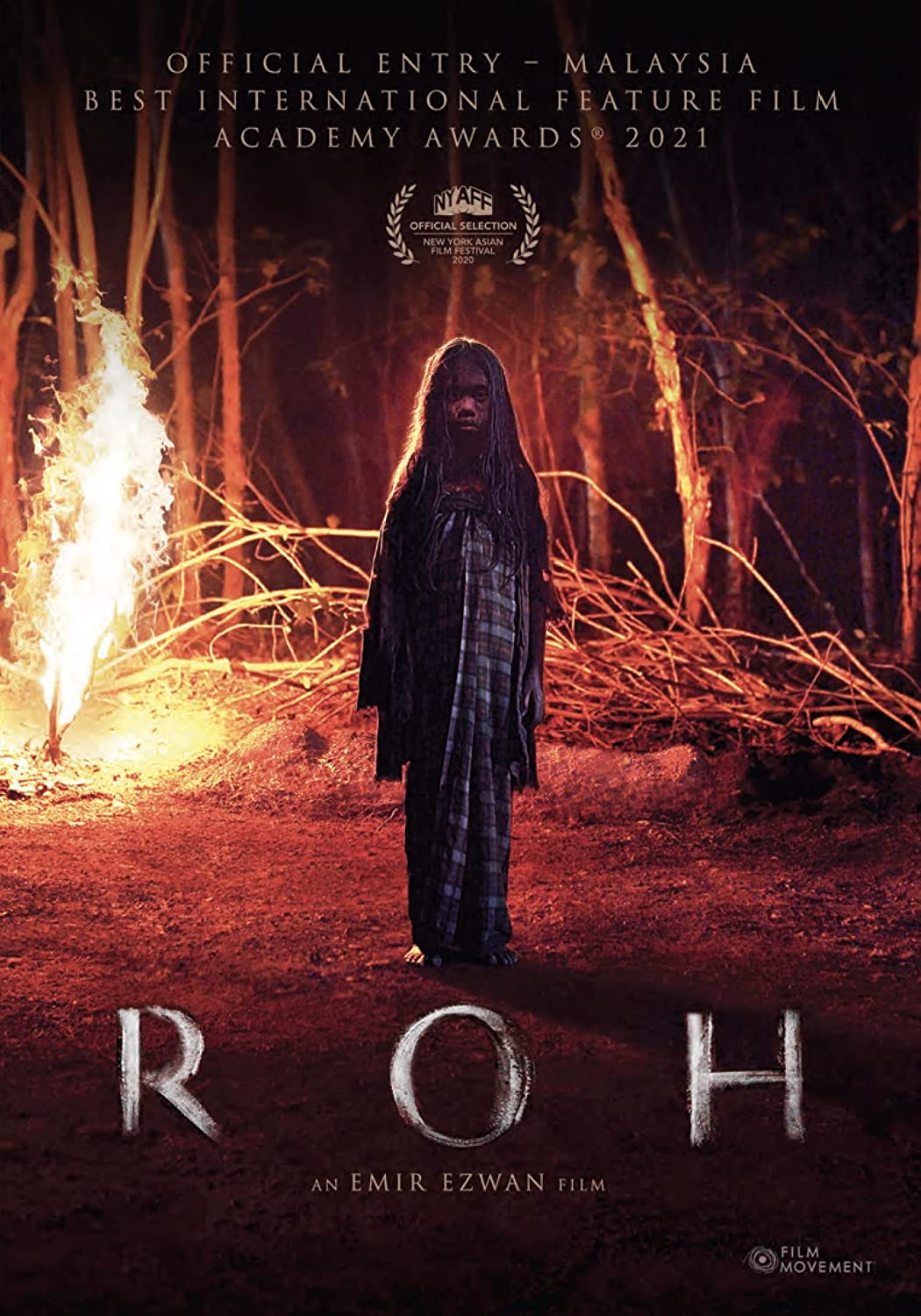 The Vampire Lovers: Collector's Edition (Scream Factory, Blu-ray)
A diabolical female vampire ravages the young girls and other townsfolk of a peaceful hamlet in eighteenth-century Europe in revenge for the killing of her fellow vampires years earlier. A rousing hunt for the vampiress ensues as a group of men follow her bloody trail of terror through the countryside. Adapted from J. Sheridan Le Fanu's novella Carmilla, THE VAMPIRE LOVERS stars Ingrid Pitt (Countess Dracula), Madeline Smith (Frankenstein And The Monster From Hell), and Peter Cushing (Horror Of Dracula, The Curse Of Frankenstein).
Special Features:
NEW 4K Scan From The Original Camera Negative
NEW Audio Commentary With Film Historian/Author Dr. Steve Haberman And Film Historian/Filmmaker Constantine Nasr
NEW The Rapture Of Cruelty: Carmilla In Classic Cinema – An Audio Essay Read By Actress Madeline Smith
NEW To Love A Vampire – An Introduction By Actress Madeline Smith
NEW Carnal Crimson – Film Historian/Author Kim Newman On The Carmilla Legend
NEW Fangs For The Memories – Film Historian/Author Jonathan Rigby Remembers THE VAMPIRE LOVERS
Audio Commentary With Director Roy Ward Baker, Actress Ingrid Pitt, And Screenwriter Tudor Gates
Audio Commentary With Film Historians Marcus Hearn And Jonathan Rigby
Feminine Fantastique – Resurrecting THE VAMPIRE LOVERS
New Blood: Hammer Enters The 70s – Film Historians Discuss Hammer Films During The 70s
Madeline Smith: Vampire Lover – An Interview With Actress Madeline Smith
Reading Of Carmilla By Actress Ingrid Pitt
Deleted Shot Of The Opening Beheading
Trailers From Hell: Mick Garris On THE VAMPIRE LOVERS
Radio Spots

Photo Galleries – Movie Stills, Behind-The-Scenes Stills, Posters, And Lobby Cards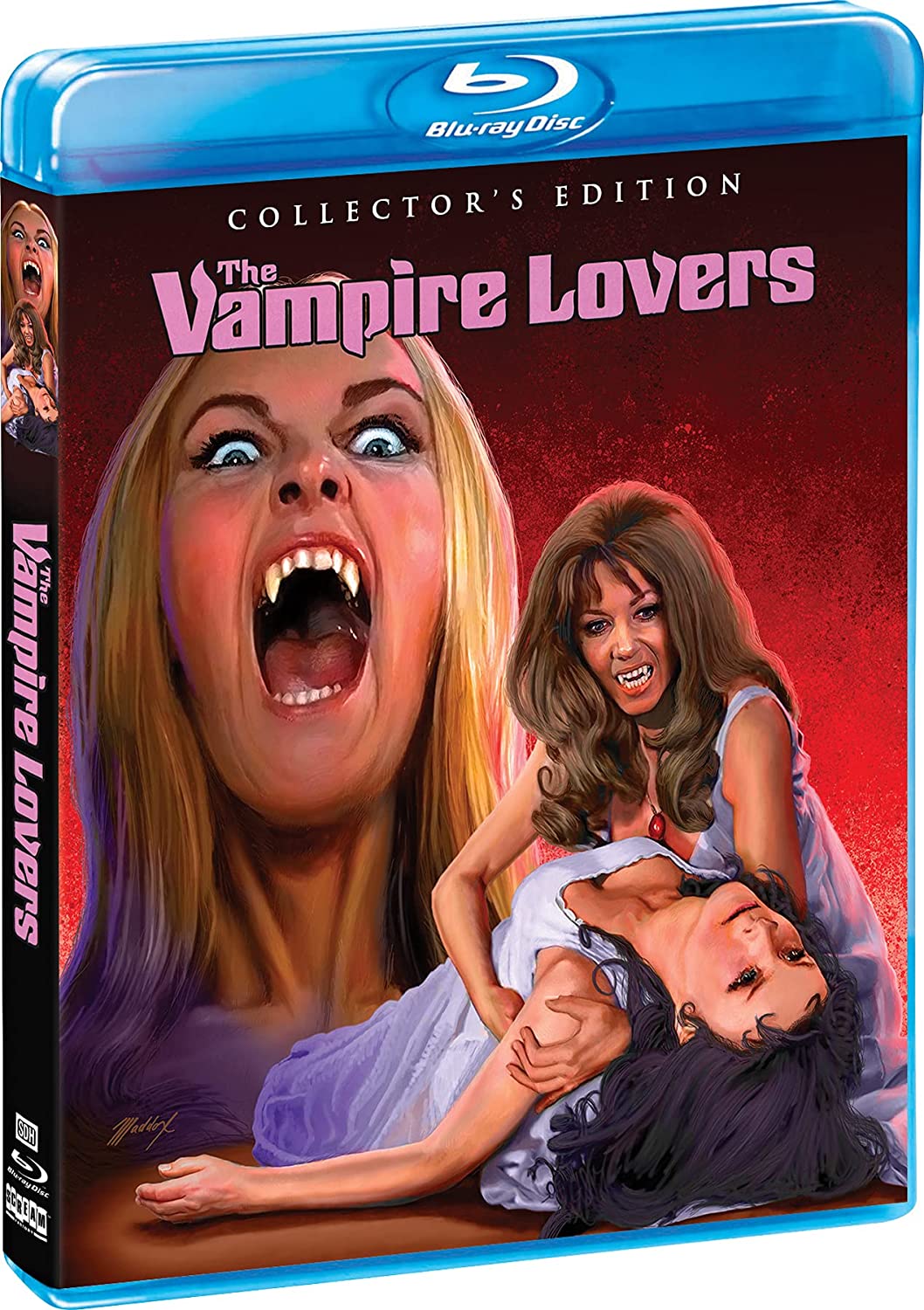 Zombie Cop (Tempe Video, Blu-ray)
One Hollywood stunt rarely attempted in shot-on-video movies is the car chase, yet "Zombie Cop" spends a big chunk of its short running time attempting just such a feat, with mixed results. Voodoo rituals, fight scenes, questionable police procedures, and ample gunplay with actors using real weapons firing blanks also contribute to making this one of the most gonzo horror/action hybrids ever made.