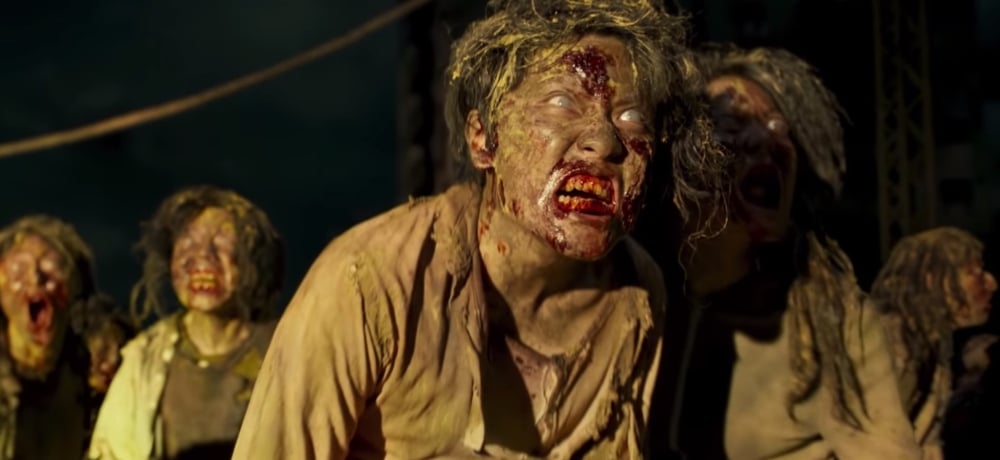 With its social class commentary, endearing characters, and frenetic zombie action, Yeon Sang-Ho's Train to Busan became an infectious living dead hit back in 2016. This year, Sang-ho will take us back to his post-apocalyptic version of South Korea in the new film Train to Busan Presents: Peninsula, and Well Go USA has released a new trailer for the anticipated film featuring "the survivors," "the corrupted," and hordes of hungry zombies.
Although an official release date has not been announced, Train to Busan Presents: Peninsula is expected to come out in theaters this summer.
Rather than a direct sequel to Train to Busan, Peninsula takes place four years after the events of the first film and follows a set of new characters on a money-retrieving mission into the living dead wasteland.
Featuring plenty of lawless human threats in addition to the living dead, the new trailer has an Escape From New York meets Doomsday vibe, and it will be exciting to see what action horror treats Sang-Ho has in store for viewers this time around.
We'll be sure to keep Daily Dead readers updated on Train to Busan Presents: Peninsula as more details are revealed, and in the meantime, you can check out the new trailer below.
Synopsis: "Four years after South Korea's total decimation in TRAIN TO BUSAN, the zombie thriller that captivated audiences worldwide, acclaimed director Yeon Sang-ho brings us PENINSULA, the next nail-biting chapter in his post-apocalyptic world. Jung-seok, a soldier who previously escaped the diseased wasteland, relives the horror when assigned to a covert operation with two simple objectives: retrieve and survive. When his team unexpectedly stumbles upon survivors, their lives will depend on whether the best—or worst—of human nature prevails in the direst of circumstances."