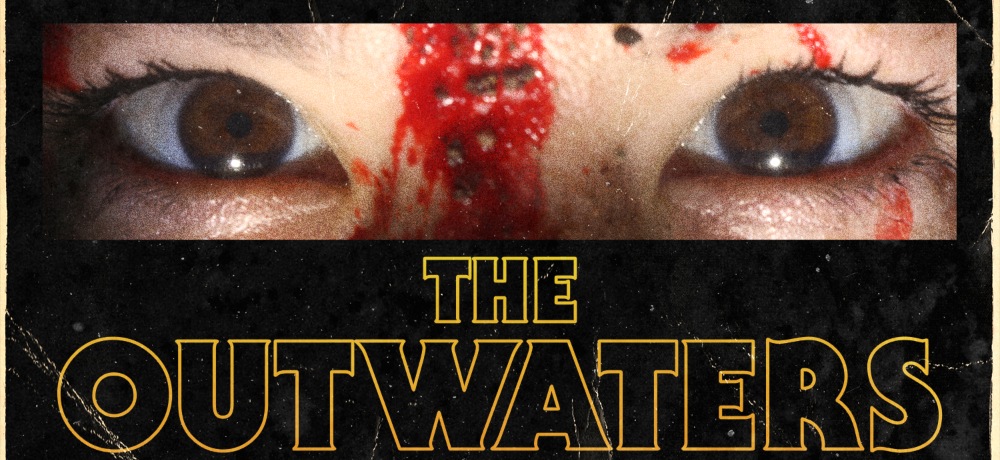 In her Chattanooga Film Festival review, Michelle Swope wrote that Robbie Banfitch's The Outwaters is an "...unsettling, frightfully blood-splattered found footage film..." and beginning on February 9th, Cinedigm and Bloody Disgusting will bring the otherworldly horrors of The Outwaters to theaters, followed by an eventual streaming release on Screambox!
Ahead of the film's anticipated theatrical release, we've been provided with an exclusive character poster and clip from The Outwaters, inviting Daily Dead readers to "see what Angela Bocuzzi saw."
You can check out our exclusive clip and character poster below, and we also have the official press release with more details on The Outwaters:
A throwback to the early days of the found footage genre, The Outwaters will open in select theaters beginning February 9 from Cinedigm and Bloody Disgusting. Following its theatrical run, it will stream exclusively on Screambox.

Memory cards unearthed in a remote stretch of the Mojave Desert tell the story of four travelers who vanished during a sun-drenched camping trip. One night, everything changes when the foursome is sent on a mind-bending voyage of unrelenting terror into a world of darkness that no human was ever meant to see.

The new trailer builds on the buzz for the visceral film, which began with an award-winning festival run — where it was hailed as one of the scariest movies of the year — and continued with its teaser trailer debuting in theaters with Terrifier 2.

Drawing comparisons to The Blair Witch Project and Skinamarink, writer-director Robbie Banfitch takes viewers on a descent into madness. "It's been a longtime dream to make a scary movie," says Banfitch. "I'm grateful that people will have a chance to watch The Outwaters on the silver screen. Because we need that. All of us. Somehow, terror feels good in a place like this."

The Outwaters stars Banfitch, Angela Basolis, Michelle May, Scott Schamell, and Leslie Ann Banfitch and features original music by Salem Belladonna. It's produced by Beau J. Genot and Banfitch with Robert Abramoff serving as executive producer.
Exclusive Character Clip:
Exclusive Character Poster: