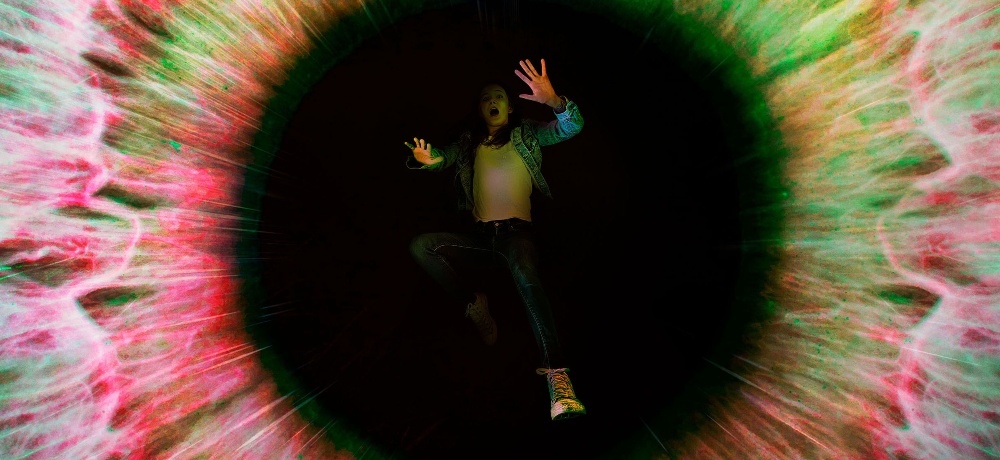 Inspired by online short snippets of enduring horror, Vera Miao's Two Sentence Horror Stories will return for a second season in early 2021 on The CW to once again bring timely issues and timeless fears to life on screen. Ahead of its season 2 premiere on Tuesday, January 12th at 8:00pm ET/7:00pm CT on The CW, we've thrilled to exclusively reveal the season 2 key art that invites viewers to fall into "the new paranormal."
You can check out the eye-catching season 2 key art below, visit The CW's official website for more updates on Two Sentence Horror Stories, and in case you missed it, check out our previous Q&A with Miao.
"Inspired by the viral fan fiction, TWO SENTENCE HORROR STORIES is a critically-acclaimed psychological horror anthology series featuring a different sub-genre of horror in each episode. Designed to subvert classic horror tropes by centering everyday people and diverse perspectives, the half-hour series taps into universal primal fears while tackling provocative social and cultural issues that exist within our modern society.

Created by Vera Miao, TWO SENTENCE HORROR STORIES is from award-winning studio Stage 13. Season two was executive produced by Miao and Liz Levine (Story of A Girl, Toad Road)."