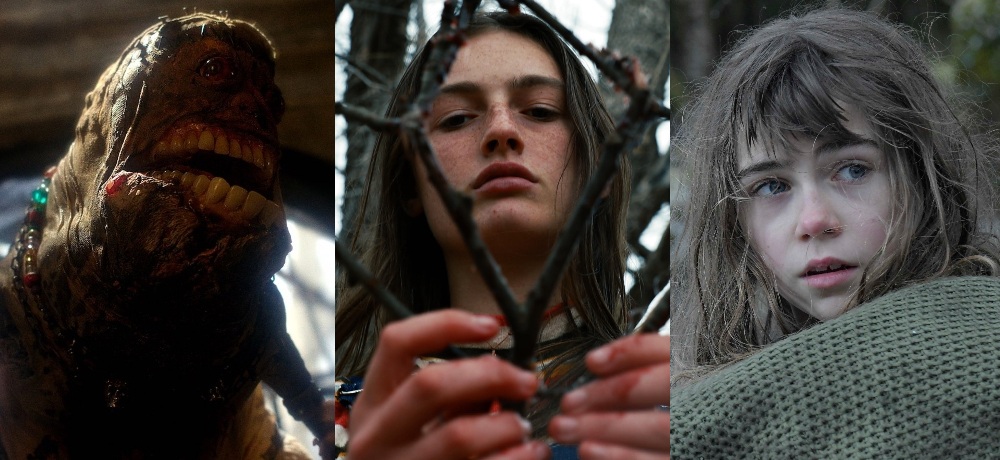 It's hard to believe that the 2021 Fantasia Film Festival is set to kick off once again later this week already, but here we are. From August 5th through August 25th, Fantasia will feature more than 100 different features and shorts from around the globe to entertain genre fans throughout the month. And while it was hard to whittle down our list to just 11 films, this writer highly encourages everyone who will be attending Fantasia (whether in person or virtually) to check out the festival's incredibly diverse lineup HERE, because there's an amazing assortment of projects that are being celebrated by the fest this year.
It's also worth noting that some of the Fantasia 2021 selections have appeared at previous festivals, so it didn't seem fair to include them here since we've already covered them. Those titles include Broadcast Signal Intrusion, Coming Home in the Dark, The Feast, Frank & Zed, The Night House, Prisoners of the Ghostland, The Spine of Night, Ultrasound, We're All Going to the World's Fair, Woodlands Dark and Days Bewitched, and this writer also recently screened The Suicide Squad as well (you can read that review HERE).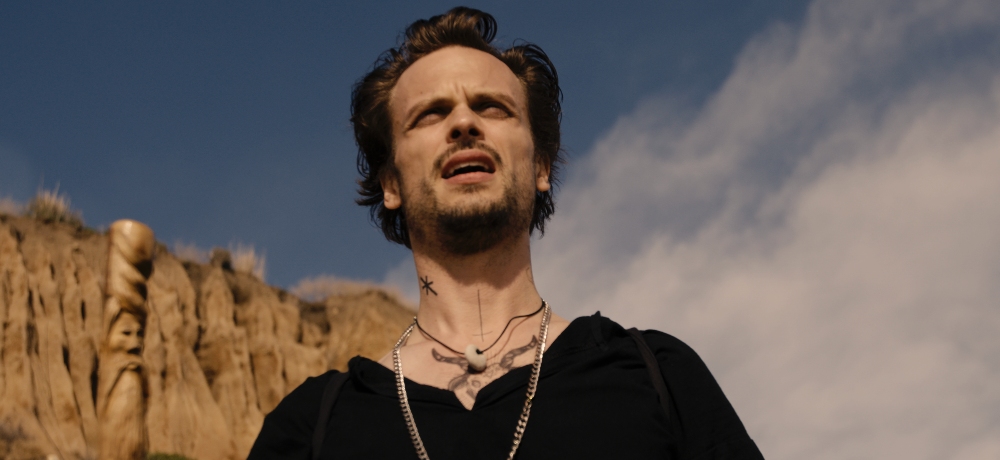 King Knight (Directed by Richard Bates Jr.)
Synopsis: What makes a good witch nowadays? A deep sense of spirituality and communion with nature? Devotion to a tight-knit group of like-minded free spirits? A successful Etsy shop and a sick set of Tarot cards? Living the dream alongside his beautiful life partner Willow (WESTWORLD's Angela Sarafyan), the revered high priest of a modern Californian coven, Thorn (CRIMINAL MINDS' Matthew Gray Gubler) has it all… as well as a secret past that may or may not be as dark as his wardrobe. And much like the tides pursuing the moon, our past tends to follow us around. So, when his beloved uncovers said secret on the night of their Beltane celebrations, Thorn sets out on a soul-searching journey back to his hometown.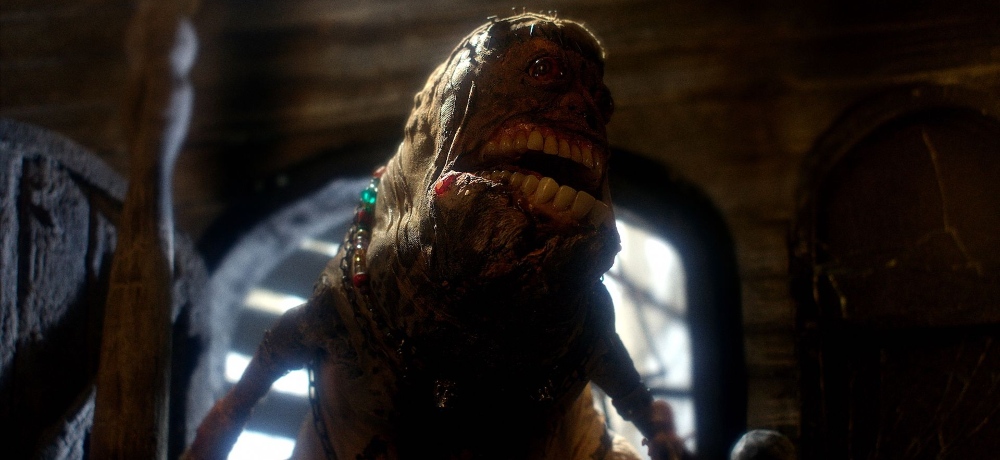 Mad God (Directed by Phil Tippett)
Synopsis: Under a barrage of enemy fire, an intrepid special agent in a suspended container is lowered steadily into an ominous shaft. Down, down, inexorably down, through the many strata of ruin and residue bearing enigmatic witness to time's passing. At last, the pod touches down on terra firma, and its occupant emerges, map in hand and mission in mind. The surrounding landscape is a broken place of corruption and decay, of casual horror and degradation. Our hero will not be deterred, though the path ahead holds only more horrors, so many to behold...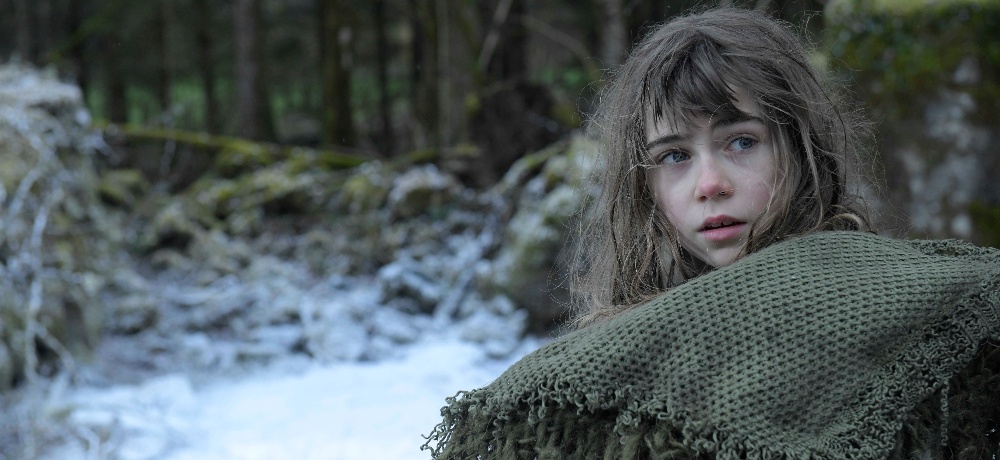 All the Moons (Directed by Igor Legarreta)
Synopsis: As war rages through 1876 Spain, an orphanage is bombed and a young girl (Haizea Carneros) is gravely injured. She is rescued by a woman (Itziar Ituño) whom she perceives to be an angel, and who heals her wounds, while telling the girl she must now avoid the daylight. She also promises the girl that she will see many more full moons, and when more soldiers attack, they are forced to flee into the wilderness. The two become separated, and the girl is forced to take shelter, facing an uncertain future – and one that will last far beyond that of ordinary human beings.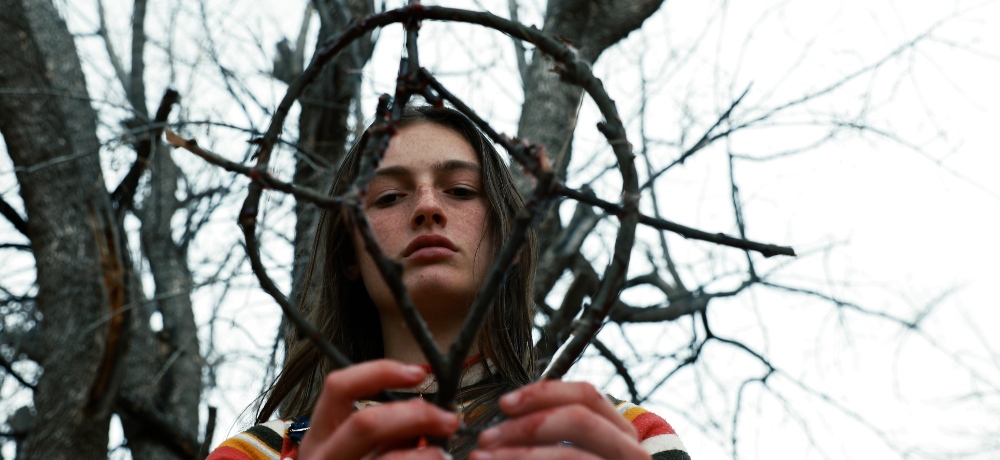 Hellbender (Directed by Toby Poser, John Adams, Zelda Adams)
Synopsis: "I love you so much, I could just eat you up. If you break my heart, I'll devour you." Teenager Izzy (Zelda Adams) lives a lonely life with her mother (Toby Adams), their house isolated deep in the Catskill Mountains. That scenic seclusion is no accident. Her mother has gone through enormous efforts to keep Izzy largely away from people since she was five. For her own protection, and perhaps for that of others. They spend their days being each others' best friends, teaching one another and making music in their two-piece rock band, H6LLB6ND6R. As Izzy begins to grow more into herself, she starts venturing into town, spending time with other people, and a sharp thirst for deeper knowledge is stirred. Knowledge of self, and also of her family's mysterious history… with witchcraft.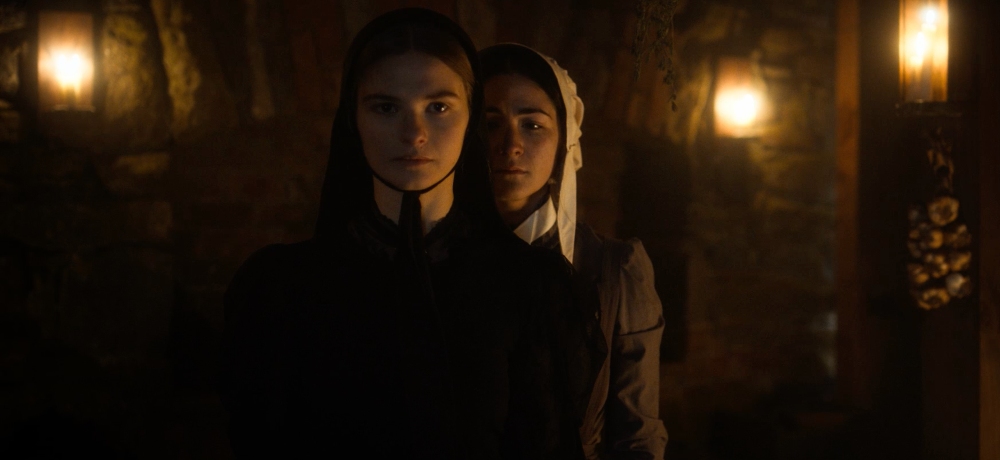 The Last Thing Mary Saw (Directed by Edoardo Vitaletti)
Synopsis: Southold, New York, 1843: Young Mary (Stefanie Scott), blood trickling from behind the blindfold tied around her eyes, is interrogated about the events surrounding her grandmother's death. As the story jumps back in time, we witness Mary, raised in a repressively religious household, finding fleeting happiness in the arms of Eleanor (Isabelle Fuhrman), the home's maid. Her family, who believe they are seeing, speaking, and acting on God's behalf, view the girls' relationship as an abomination, to be dealt with as severely as possible. The couple attempt to carry on in secret, but someone is always watching, or listening, and the wages of perceived sin threaten to become death, with the tension only heightened by the arrival of an enigmatic stranger (Rory Culkin) and the revelation of forces other than the Lord at work.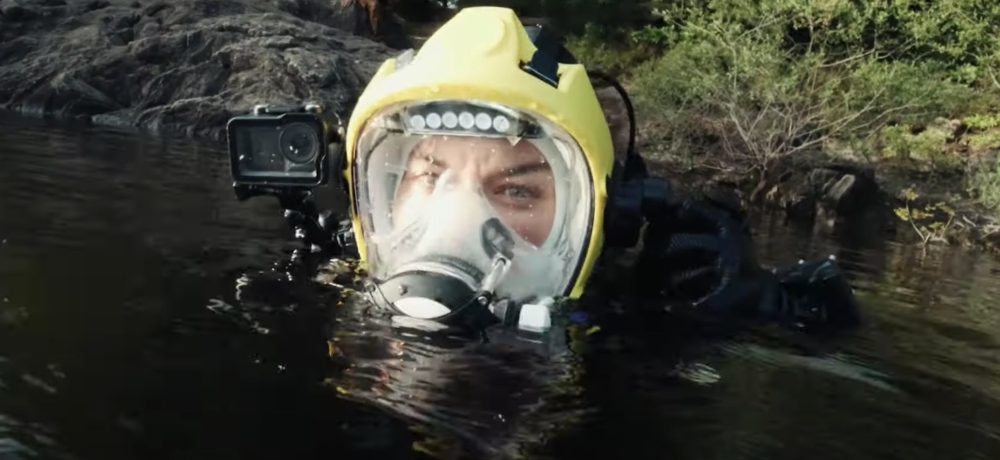 The Deep House (Directed by Alexandre Bustillo, Julien Maury)  
Synopsis: Tina (Camille Rowe) and her boyfriend Ben (James Jagger) are two daredevil YouTubers with a passion for "urbex" – the exploration of hard-to-find, abandoned urban edifices and buildings. Through a forest with no name (all good for now), and that isn't on any maps (what could go wrong here?), and beyond a "danger - do not enter" sign (okay, now this is definitely a horror film), they find their way to what could be their newest and greatest adventure. While live on social media, they film themselves as they take a literal deep dive into the bottom of an artificial lake, where lies a mysterious house with a sinister past… a haunted house... of course.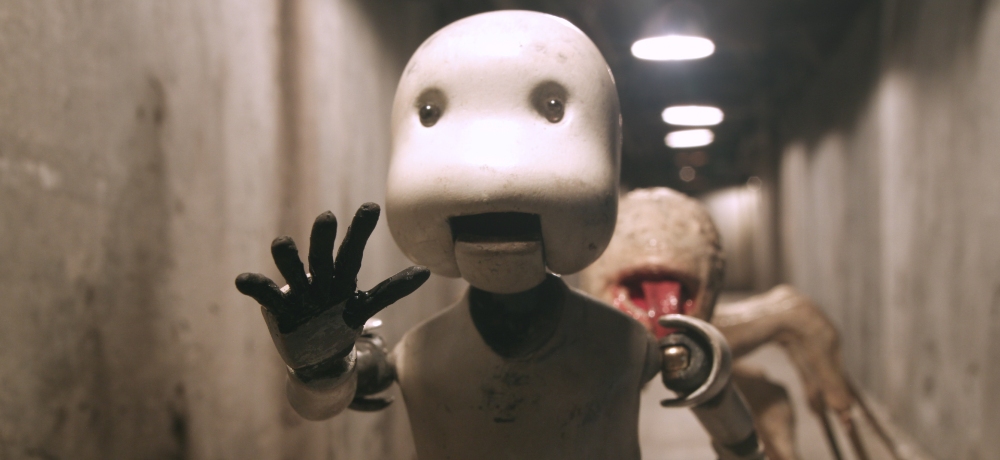 Junk Head (Directed by Takahide Hori)
Synopsis: It has been centuries since human beings abandoned mortality and natural reproduction. Centuries since they delegated danger and drudgery to clones, only to see their subjugated creations revolt and exile themselves in the vast subterranean underworld. Now the humans up above have begun to explore this lost world, embarking on exploratory missions as fraught and uncertain as any in the history of the species. The creatures which were once docile fabricated servants have become a vast array of absurd and terrifying monstrosities. But humans too have changed, altered almost unrecognizably – and the changes haven't come to a halt yet…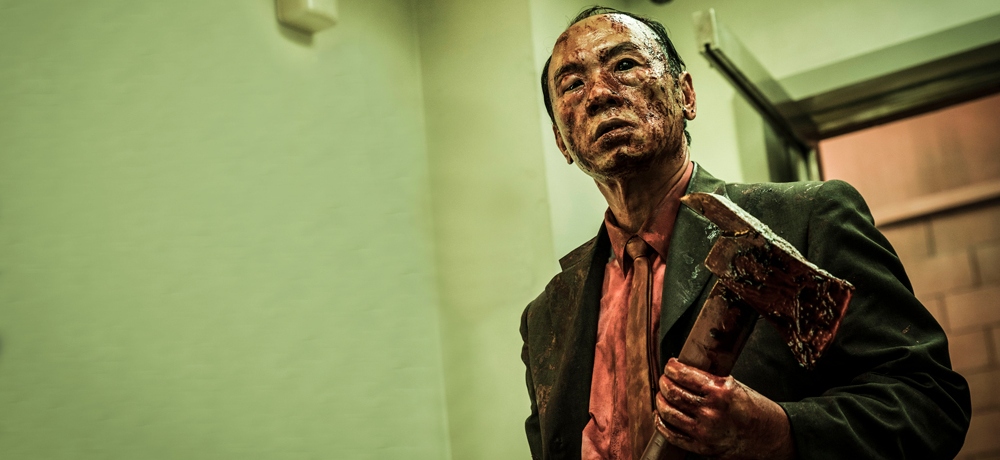 The Sadness (Directed by Rob Jabbaz)
Synopsis: Strap yourself in for the most intense freakout of a transgressive horror rollercoaster to smash through cinemas in ages. In an alternate version of Taiwan, a rapidly spreading pandemic that the government has largely chosen to ignore suddenly mutates into a rabies-like affliction. The infected find themselves unable to control their id, acting on their every primal impulse. Limbs are torn, faces are peeled, everything becomes a weapon – or an orifice – and anything could happen. Anywhere. Everywhere. In the midst of escalating, city-wide ultra-violence, a young couple on opposite sides of town struggle to re-connect. And that's all you need to know!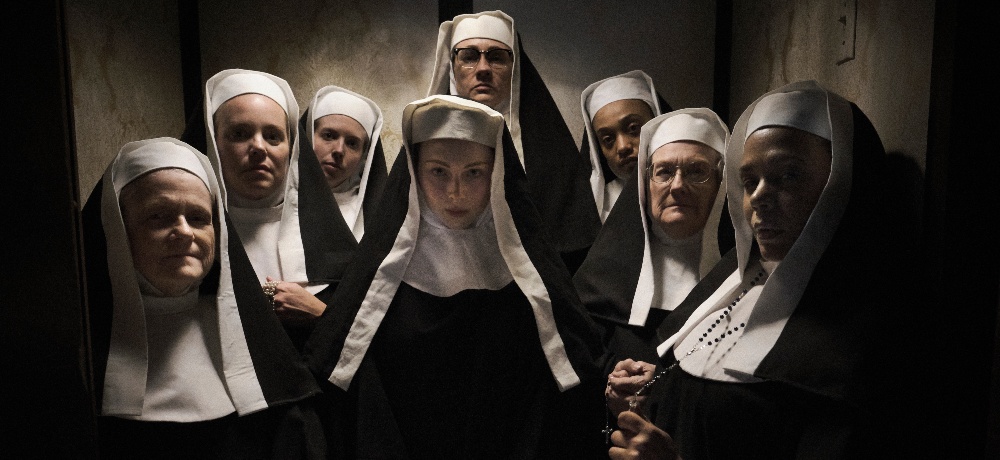 Agnes (Directed by Mickey Reece)
Synopsis: Overflowing floral arrangements, taxidermied lions and frosted cakes serve as the backdrop for this dreamy film about a priest and a neophyte sent to investigate rumours of demonic possession at a convent. The odd pairing matches a dissident priest (a smarmy Ben Hall, who also starred in CLIMATE OF THE HUNTER) with a bright-eyed innocent Benjamin (Jake Horowitz), both of whom will be met with temptation as the strange goings on at the convent test their faith, and that of a specific nun, Agnes (Hayley McFarland).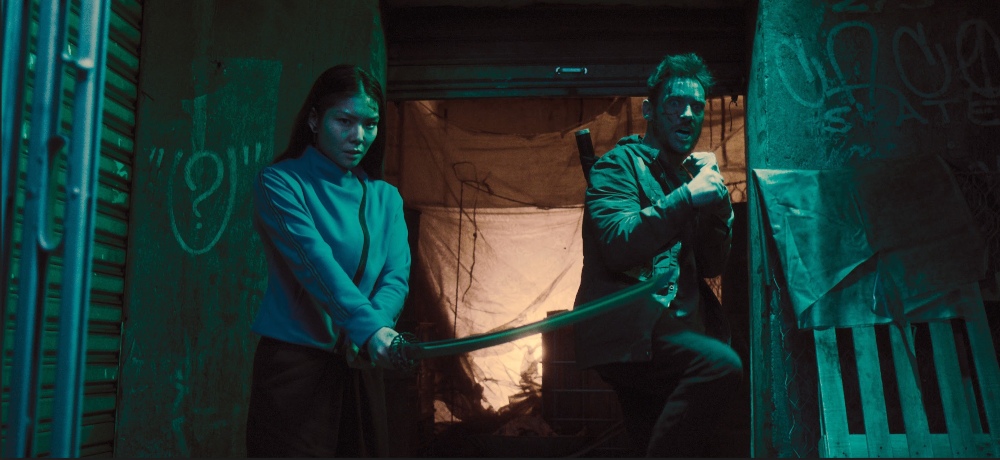 Yakuza Princess (Directed by Vicente Amorim)
Synopsis: São Paulo, Brazil is the largest Japanese diasporic community in the world, home to over 1.6 million Japanese-Brazilians and many former Japanese residents. Among them is Akemi (Japanese-American singer MASUMI), a young Japanese woman raised in Brazil and trained since childhood in martial arts and sword fighting by the benevolent but strict Chiba (Toshiji Takeshima). Akemi knows nothing of her heritage or her family, and yearns to break free and find her own way in the world – but her family's past will soon catch up to her. Elsewhere in a Sao Paulo hospital lies the mysterious Shiro (Johnathan Rhys-Meyers), badly wounded and an amnesiac, with only an antique Japanese sword to provide any answers to the riddles of who he is and how he got there. The two mysteries will soon intersect and the criminal underworld will be rocked by the answers the pair uncover together. And it won't be pretty.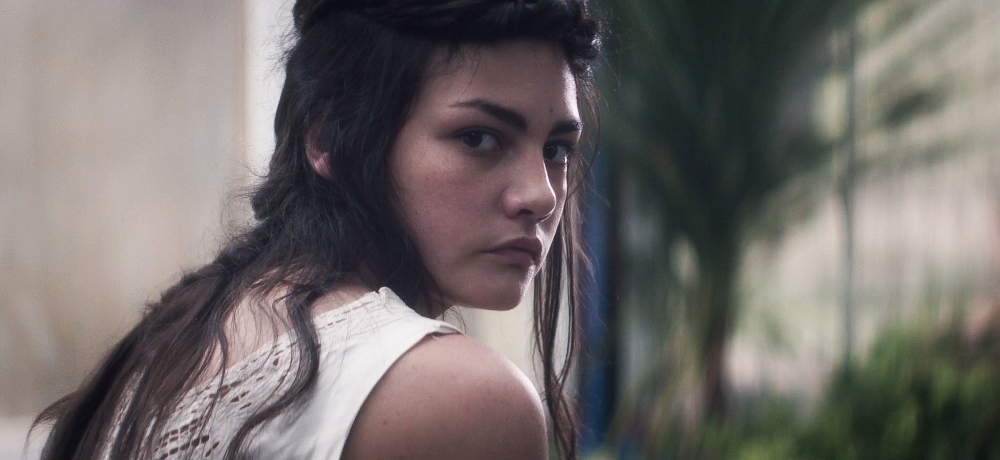 Glasshouse (Directed by Kelsey Egan)
Synopsis: Kelsey Egan's dystopian fairytale GLASSHOUSE follows in the tradition of films like THE BEGUILED (1971) and Pier-Paolo Pasolini's TEOREMA (1968) by building mystery around the arrival of a mysterious stranger who infiltrates a sheltered family unit. Mother (Adrienne Pearce) and her three daughters — romantic Bee (Jessica Alexander), sensible Evie (Anja Taljaard), and child of nature Daisy (Kitty Harris) — occupy the titular glass building, which has been completely sealed off to protect its occupants from a dementia-inducing toxin called the Shred that's poisoning the air outside. On top of their responsibilities, sentry duty and harvesting the extensive crops that keep them alive, the two older sisters must tend to their brother Gabe (Brent Vermeulen), who is unable to care for himself due to past exposure. Fearful of becoming like the lost souls who wander the abyss outside, the family keeps a grasp on their past by performing sacred rituals. When Bee breaks the rules and lets an injured stranger (Hilton Pelser) into their midst, the family dynamic is shattered forever, as hidden truths upend the illusions the women have worked so hard to protect.