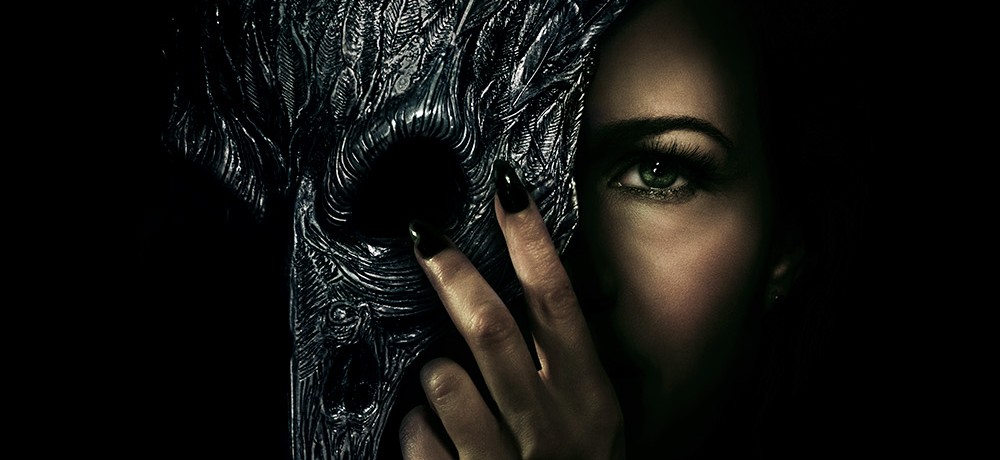 [Editor's Note: This article was written during the 2023 WGA and SAG-AFTRA strikes. Without the labor of the writers and actors currently on strike, the series being discussed here wouldn't exist.]
Happy Fall, Friends! Spooky Season is firmly underway. The leaves are turning, we are decorating, film nerds everywhere are making their must watch lists for Halloween Month, and best of all, there is a brand new series from Mike Flanagan dropping for our collective viewing pleasure. Hail to the Halloween gods!!!
The Fall of the House of Usher is a story based on multiple works by Edgar Allan Poe. And while the full eight-episode series won't hit Netflix until October 12th, the first two episodes premiered at Fantastic Fest this week, and I was excited to be able to sneak a peek at the highly anticipated series.
The series focuses on the Usher siblings - Roderick (Bruce Greenwood) and Madeline (Mary McDonnell) - as they navigate the pharmaceutical empire that they have spent years building together. But as in all good Gothic horror tales, sins and secrets of the past come back to haunt them as the heirs to their power and fortune begin dying in mysterious ways.
As the first episode opens, Roderick's children have all died. All six of them: dead within days of one another. He and his company have been involved in a litigation case, so he invites prosecutor C. August Dupin (Carl Lumbly) to his childhood home one dreary evening. The house is falling apart; rotting from its very core. Roderick has the air of a man defeated. A man longing to tell his final secret and at last unburden himself of the weight that he has been carrying. He promises to tell Dupin everything, and everything means starting at the beginning.
All of Flanagan's projects (movies and series alike) have their own sense of atmosphere. That atmosphere changes, depending on the story, but from the moment the audience is invited in, we sense that this is a world that not only exists, but has been lived in. His writing and his characters bring it to life in a way that few other storytellers can. Entering into Roderick Usher's world is to set foot into a life that has known both poverty and privilege. And while his children (who we are still getting to know) have known entitlement, they have also known both joy and pain. Families are complicated, and this one is no different. Roderick tells Dupin that all of his children, regardless of who their mothers are and how they came to be, are important to him and will be recognized as Ushers. But even within that statement, the siblings do not see each other as equals, and there is a lot of internalized baggage.
In the first two episodes, that's already a lot to love. Aside from the plot itself, we see a lot of returning cast favorites. Bruce Greenwood, Carla Gugino, Kate Siegel, Henry Thomas, just to name a few. Joining the group are Mary McDowell, Mark Hamill and Willa Fitzgerald. Flanagan is great at peppering his stories with references, and the Poe lovers in the crowd will have no shortage of literary references. From plot points, to character names and the like. I hesitate to call them Easter Eggs because they're more integrated than that. Though the title is taken from a specific Poe story, this series is more like a cocktail of stories and poetry from the American writer. Flanagan has mixed it all together to create something new.
Roderick Usher's world is one of wealth and privilege, but it is also one of secrets. And when a secret remains buried for too long, it begins to fester and needs to surface. Usher begins telling his story in these first two episodes and I can only imagine the places it will go as it continues. The hard part is going to be waiting another three weeks until I get to watch the rest. Flanagan fans are going to be excited for this, no doubt. See you all in October!
Episodes 1 & 2 Score: 5/5