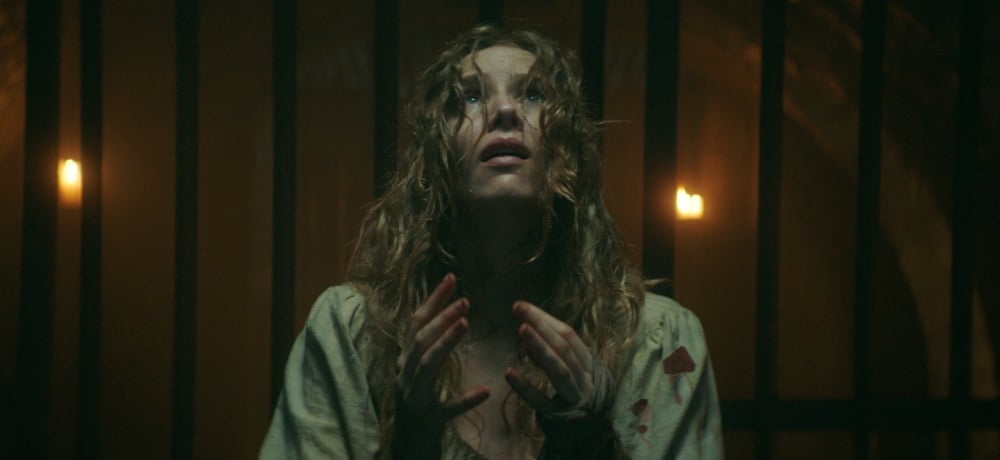 The latest film from Neil Marshall (Dog Soldiers, The Descent), The Reckoning was acquired by RLJ Entertainment and Shudder for a 2021 release, and now an official clip and poster have been revealed for the new movie that's set during the Great Plague in England.
Directed by Marshall from a screenplay written by Marshall, Charlotte Kirk, and Edward Evers-Swindell, The Reckoning stars Charlotte Kirk, Joe Anderson, Steven Waddington, and Sean Pertwee.
As initially reported by Bloody Disgusting, the film will be released to theaters, On Demand, and Digital on February 5th, and you can get an idea of what to expect in the new clip and poster:
Synopsis: "After losing her husband during the Great Plague, Grace Haverstock (Charlotte Kirk) is unjustly accused of being a witch and placed in the custody of England's most ruthless witch-hunter, Judge Moorcroft (Sean Pertwee). Forced to endure physical and emotional torture while steadfastly maintaining her innocence, Grace must face her own inner demons as the Devil himself starts to work his way into her mind."