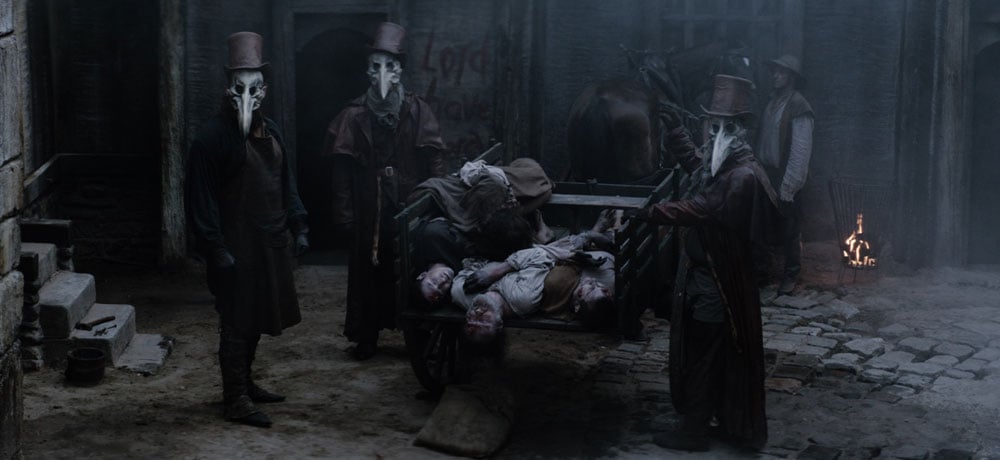 "The sickness hangs over the city like putrid fog." Following a woman accused of being a witch during the Great Plague, The Reckoning, the latest film from Neil Marshall (Dog Soldiers, The Descent), will be released in February via RLJE Films, and the official trailer has now been revealed.
You can watch "fear spread like the plague" in the new trailer below, which exclusively premiered on Entertainment Weekly.
Directed by Marshall from a screenplay written by Marshall, Charlotte Kirk, and Edward Evers-Swindell, The Reckoning stars Charlotte Kirk, Joe Anderson, Steven Waddington, and Sean Pertwee.
The film will be released to theaters, On Demand, and Digital on February 5th, with an eventual release on Shudder as well. In addition to the new trailer, in case you missed it, check out a previously released clip from The Reckoning.