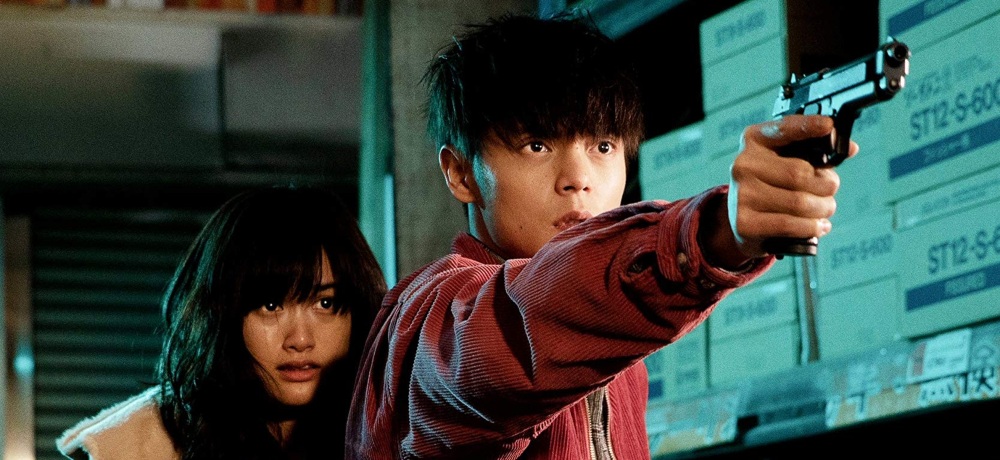 With Valentine's Day only a few days away, if you're still looking for some gift ideas to win the affection of the horror fan in your life, then perhaps this latest batch of Blu-rays and DVD releases might give you some inspiration. And speaking of amore, Scream Factory has put together a brilliant Collector's Edition for the original My Bloody Valentine that is a must-own for genre fans, and keeping with the theme, Takashi Miike's First Love is coming home on both Blu and DVD this Tuesday as well.
We also have other romantic genre offerings coming out this week, too, including Transylvania 6-5000, Cupid, and Peter Strickland's In Fabric, which is about obsessive love, but love nonetheless.
Other notable Blu-ray and DVD releases for February 11th include Get Gone, Inmate Zero, Rust, Omnivores, and a retro-style Blu-ray for the original When A Stranger Calls by Fred Walton.
First Love (Well Go USA, Blu-ray & DVD)
When a duplicitous scheme by the low-level yakuza, Kase (Shota Sometani) goes hilariously wrong, a terminally ill boxer, Leo (Masataka Kubota), and a disturbed drug addicted call girl, Monica (Sakurako Konishi), find themselves innocently caught in the crosshairs of two warring gangs. Over the course of the increasingly ludicrous night, the two fall passionately in love, while the hail of bullets and blood fall quietly in the background. From prolific auteur Takashi Miike, this noir-tinged, violent yakuza film, is Miike at his most fun and anarchic.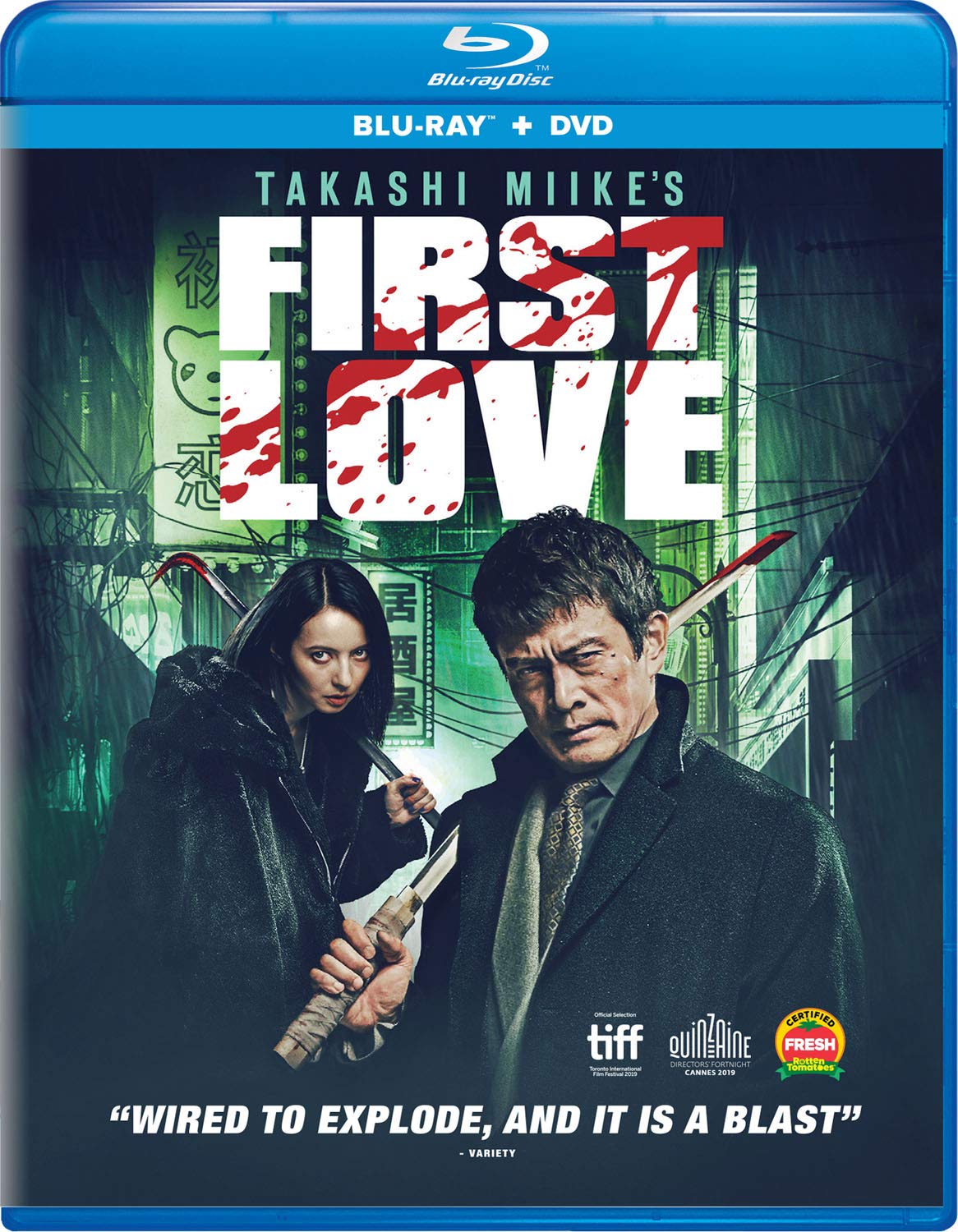 In Fabric (Lionsgate, Blu-ray)
From acclaimed horror director Peter Strickland (The Duke of Burgundy) comes this truly nightmarish story of a lonely woman (Oscar® nominee Marianne Jean-Baptiste) recently separated from her husband, who visits a bewitching London department store for a dress that will transform her life. She is fitted with a flattering, blood-red gown -- which, in time, will unleash a malevolent curse and unstoppable evil, threatening everyone in its path.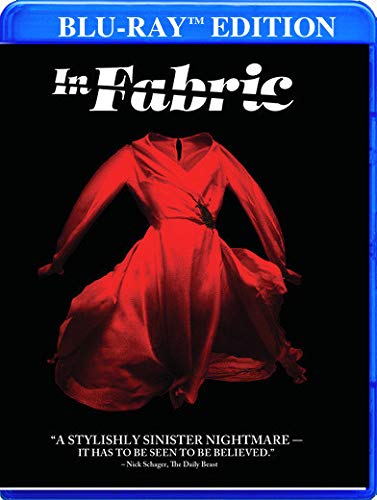 My Bloody Valentine (1981): Collector's Edition (Scream Factory, Blu-ray)
On Valentine's Day, someone always loses their heart. Twenty years ago, this small town lost more than that. When supervisors abandoned their posts to attend the town's annual holiday dance, a tragedy claimed the lives of five miners. The sole survivor, Harry Warden, was institutionalized, but returned for a vengeful massacre on the disaster's first anniversary. Nineteen years later, the town is gearing up for another Valentine's Day party. Teen sweethearts T.J. and Sarah, along with their friend Axel, are among the excited partygoers. But when a box of candy containing an eerie warning and blood-soaked heart arrive, the townsfolk realize that romance is as good as dead. And so are they ...
DISC 1 – Theatrical Version:
NEW4K scan of the original camera negative
· NEW An Anemic Valentine – an interview with director George Mihalka
· NEW From the Heart - an interview with actor Paul Kelman
· NEW Friends of Mine – an interview with actress Lori Hallier
· NEW Axel, Be My Valentine – an interview with actor Neil Affleck
· NEW Becoming Sylvia - an interview with actress Helene Udy
· NEW The Secret Keeper – an interview with actor Rob Stein
· NEW Broken Hearts and Broken Bones – an interview with special makeup effects designer Tom Burman
· NEW Holes in the Heart – a look at the difference between the theatrical version and the uncut version
· Theatrical Trailer
· TV Spots
· Radio Spots
· Still Gallery 
DISC 2 – Uncut Version:
NEW4K scan of the uncut original camera negative
· NEW Audio Commentary with director George Mihalka
· MY BLOODY VALENTINE 35th Anniversary Cast Reunion panel at the Bay of Blood Convention in Florida featuring director George Mihalka, cast members Lori Hallier, Helene Udy, Rob Stein, Peter Cowper, Thomas Kovacs, Jim Murchison, Alf Humphreys and hosted by Brian Singleton
· Thomas Kovacs performs "The Ballad of Harry Warden" at the Bay of Blood Convention with Peter Cowper and Jim Murchison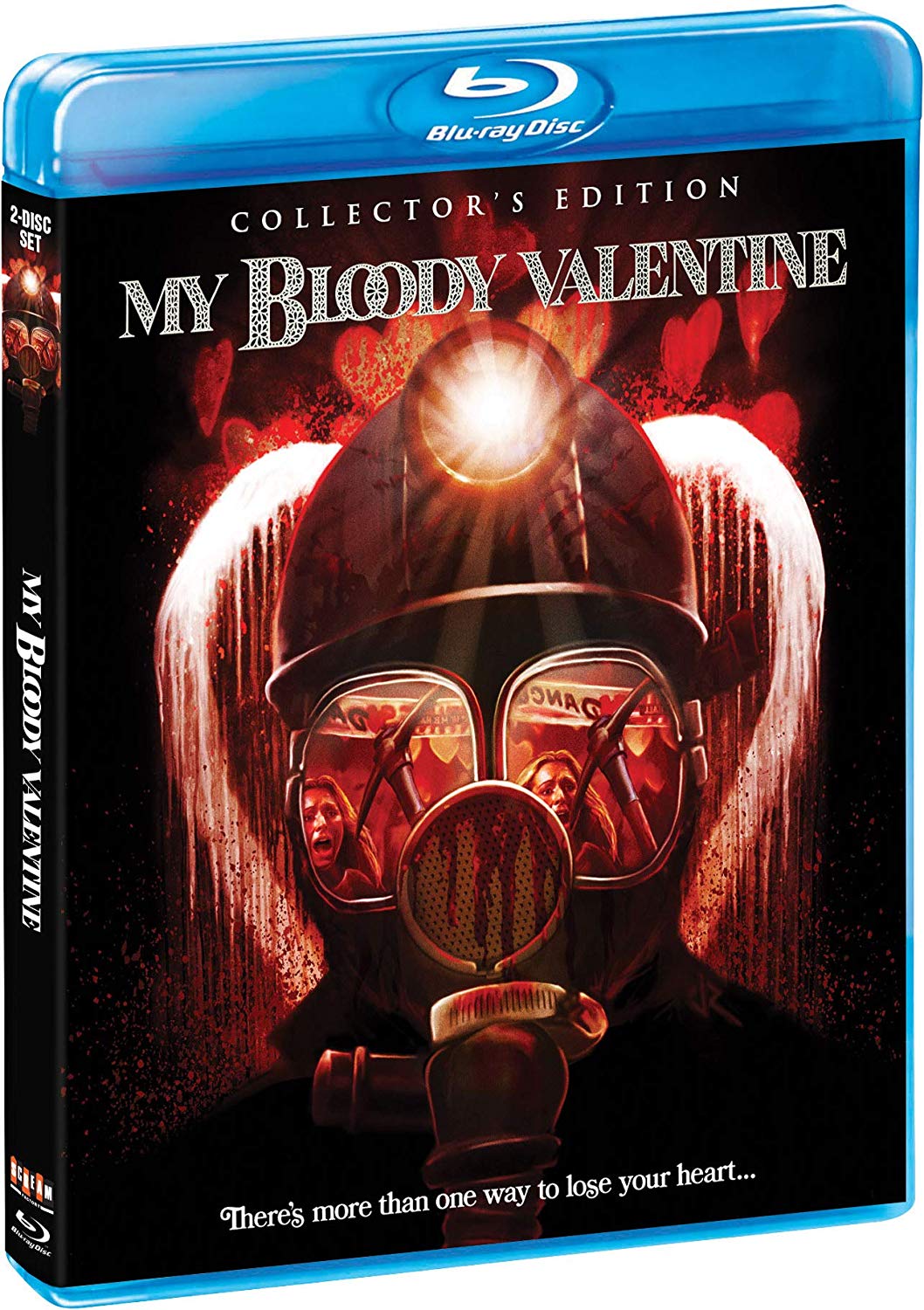 Transylvania 6-5000 (KL Studio Classics, Blu-ray)
Tabloid reporters Jack Harrison (Jeff Goldblum, Earth Girls Are Easy) and Gil Turner (Ed Begley Jr., She-Devil) are sent to Transylvania with two choices: find the Frankenstein monster—or find new jobs. But before the jumpy journalists can dig up their big story, they must first face the horrors of an extremely clumsy butler (Michael Richards, TV's Seinfeld), a nymphomaniac vampire (Geena Davis, Beetlejuice) and a semi-mad doctor (Joseph Bologna, Blame It on Rio), as well as assorted mummies, werewolves and more Transylvanian oddballs. Can these two bumbling heroes unravel this monstrous mystery—or are they in for some very scary surprises? Co-starring John Byner (The Ant and the Aardvark), Carol Kane (TV's Taxi), Jeffrey Jones (Ferris Bueller's Day Off), Norman Fell (TV's Three's Company), Donald Gibb (Revenge of the Nerds), Teresa Ganzel (The Toy) and writer/director Rudy De Luca (History of the World: Part I). Transylvania 6-5000 was the one and only feature film directed by legendary comedy writer and actor De Luca (Silent Movie, High Anxiety, Caveman, Life Stinks).
Special Features:
-Brand New 4K Restoration
-Audio Commentary with Writer/Director Rudy DeLuca and Visual Consultant Steve Haberman
-Optional English Subtitles
-Dual-Layered BD50 Disc
-Three TV Spot
-Two Theatrical Trailers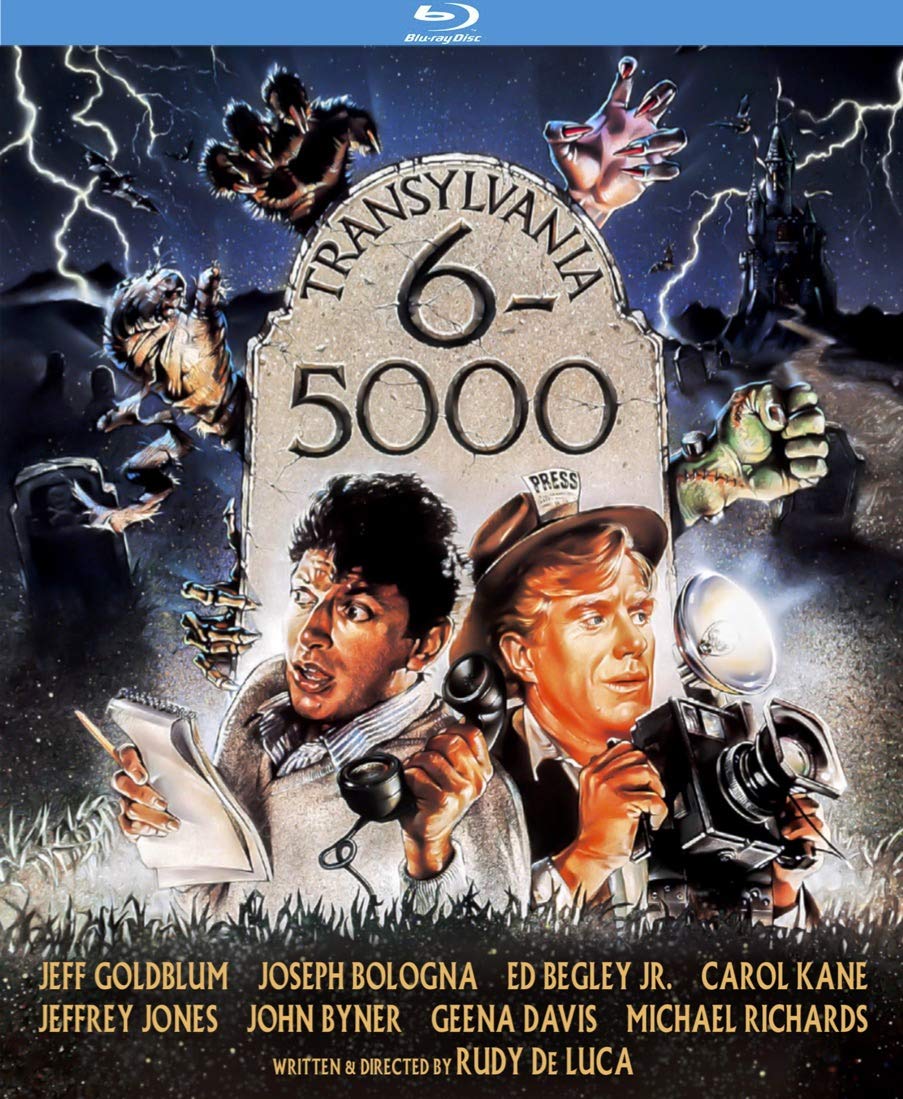 ALSO AVAILABLE THIS WEEK: 
Cupid (Uncork'd Entertainment, DVD)
Destroyer (Cheezy Flicks Entertainment, DVD) 
Get Gone (Cleopatra Entertainment, DVD) 
Inmate Zero (Lionsgate, DVD) 
Omnivores (Bayview Films, DVD)
Rust (Wild Eye Releasing, DVD)
Spirits in the Dark (Wild Eye Releasing, DVD) 
Suffering Bible (SRS Cinema, DVD) 
Terror Firmer: 20th Anniversary Edition (Troma, Blu-ray) 
When a Stranger Calls (1979): Retro VHS-Style (Mill Creek Entertainment, Blu-ray)