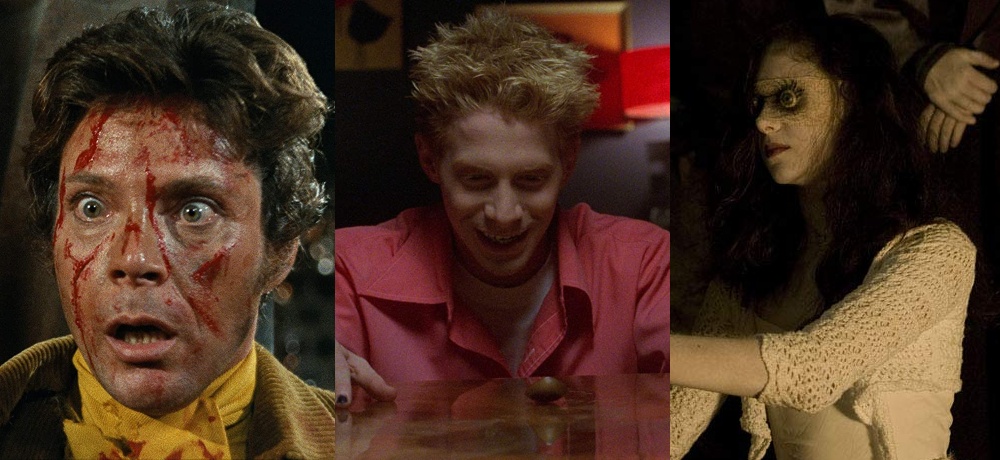 Hello, dear readers! As we get ready to bid another month a fond farewell, we have one final batch of home media releases coming our way before we head into March. Severin Films is keeping busy this week with a trio of Blu-ray releases, including Castle of the Creeping Flesh, The Attic Expeditions, and Plague Town. The new Wrong Turn movie arrives this Tuesday on both Blu and DVD, and if you're a Troma fan, they're showing some love to Nightbeast this week as well.
Other releases for February 23rd include Beast Within, Legion of the Night, Only the Good Parts, and the From Dusk Till Dawn trilogy is getting a re-release on DVD, too.
The Attic Expeditions (Severin Films, Blu-ray)
It's been called "imaginative and audacious" (Los Angeles Times), "fantastic and surreal" (Classic Horror) and "an ideal film that verges towards masterpiece" (Weird Wild Realm). Now experience the Blu-ray premiere of the hallucinatory debut by director Jeremy Kasten (THE DEAD ONES, THE THEATRE BIZARRE, THE WIZARD OF GORE remake) about a young man committed to an asylum where madness, mayhem and murder may rip apart his mind forever. Seth Green (ROBOT CHICKEN), Jeffrey Combs (RE-ANIMATOR), Andras Jones (A NIGHTMARE ON ELM STREET 4), Ted Raimi (SKINNER), Wendy Robie (TWIN PEAKS) and Alice Cooper star in the 2001 shocker Fangoria hailed as "an ambitious first feature laced with a wonderful cast, quirky charms and cool twists", scanned in 2k from the original negative with all-new Special Features.
Special Features:
Cast & Crew 20 Year Pandemic Reunion & Story of Making THE ATTIC EXPEDITIONS

Alice Cooper & Jeffrey Combs Internet Reunion 

Horror Scholar Adam Rockoff Contextualizes THE ATTIC EXPEDITIONS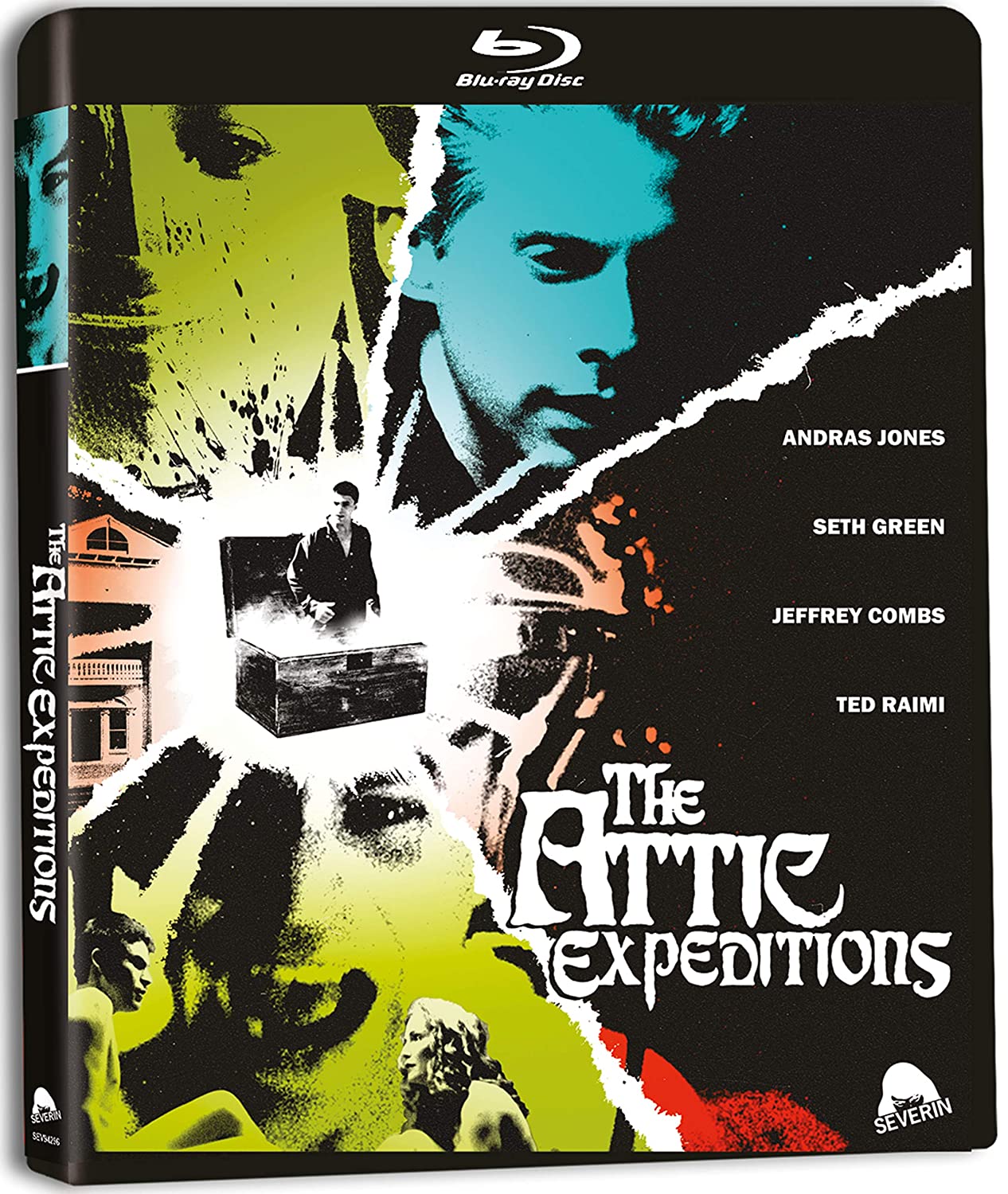 Beast Within (Stonecutter, DVD)
A murdered body is discovered at a Gaming App launch party, guests grow suspicious of each other as they become players of the game.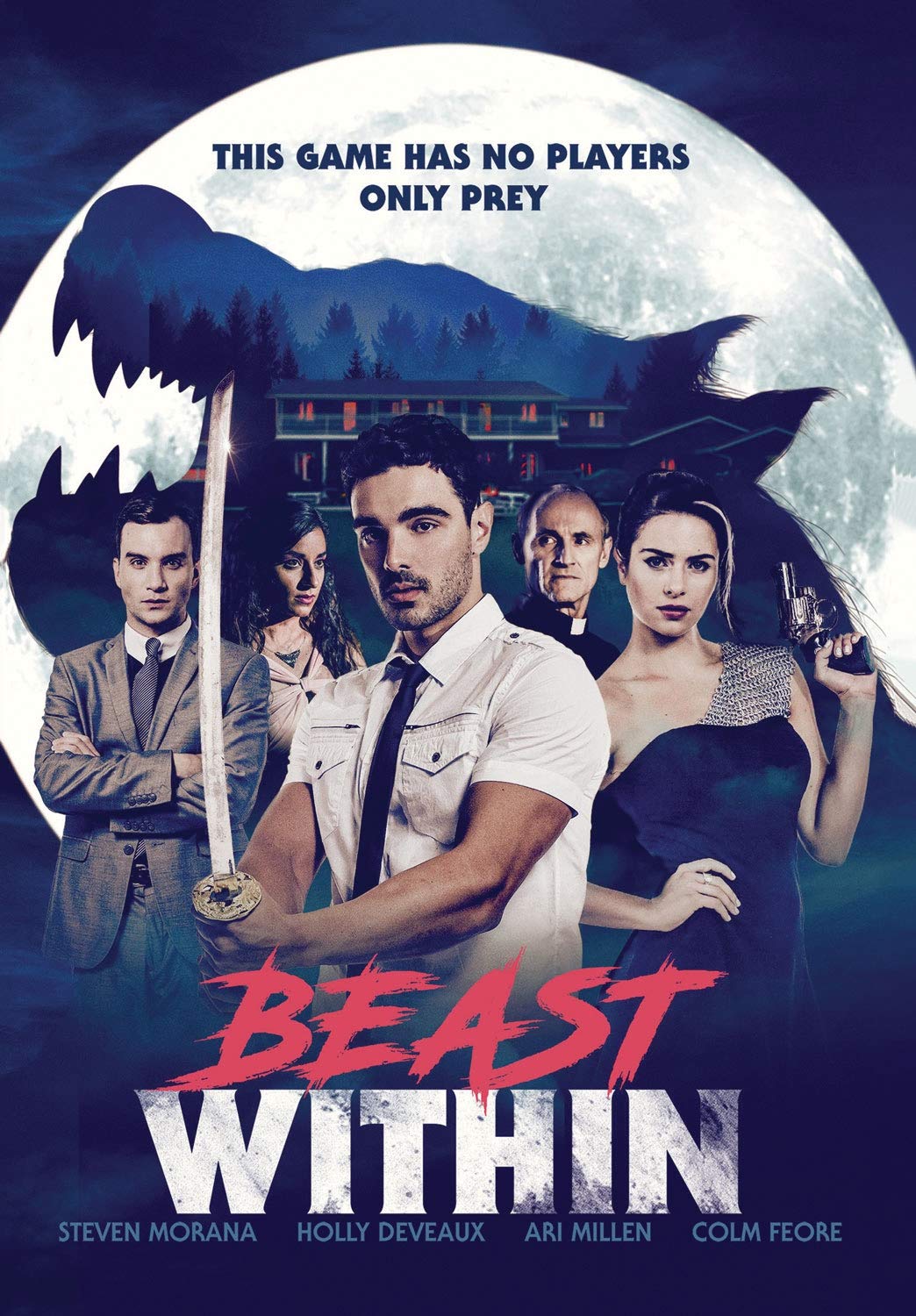 Castle of the Creeping Flesh (Severin Films, Blu-ray)
From writer/director Adrian Hoven, creator of the infamous MARK OF THE DEVIL, comes a rarely-seen EuroSleaze masterpiece packed with krimi depravity, mondo-style shocks and graphic gothic insanity. When a group of bourgeois swingers stumble upon the creepy castle of the cursed Earl of Saxon, they'll discover an unholy nightmare of sexual violence, bombastic philosophy, deranged performances, grisly medical experiments, inappropriate music cues and one very mad bear. A stellar cast of Jess Franco regulars including Janine Raynaud (SUCCUBUS), Howard Vernon (SHE KILLED IN ECSTASY) and Michel Lemoine (KISS ME MONSTER) star in this sumptuous platter of late '60s filthwürst, also known as CASTLE OF BLOODY LUST. Now scanned uncut and uncensored from the German negative for the first time ever in America.
Special Features:
Adrian in the Castle of Bloody Lust - Archival Interview with Joyce Hoven and Percy Hoven

MARK OF THE DEVIL Q&A with The Hoven Family at Austrian Pulp Film Fest

Locations Featurette

Trailers - English / German / Alt Title APPOINTMENT WITH LUST

Textless Opening Credit Sequence

German Opening Credit Sequence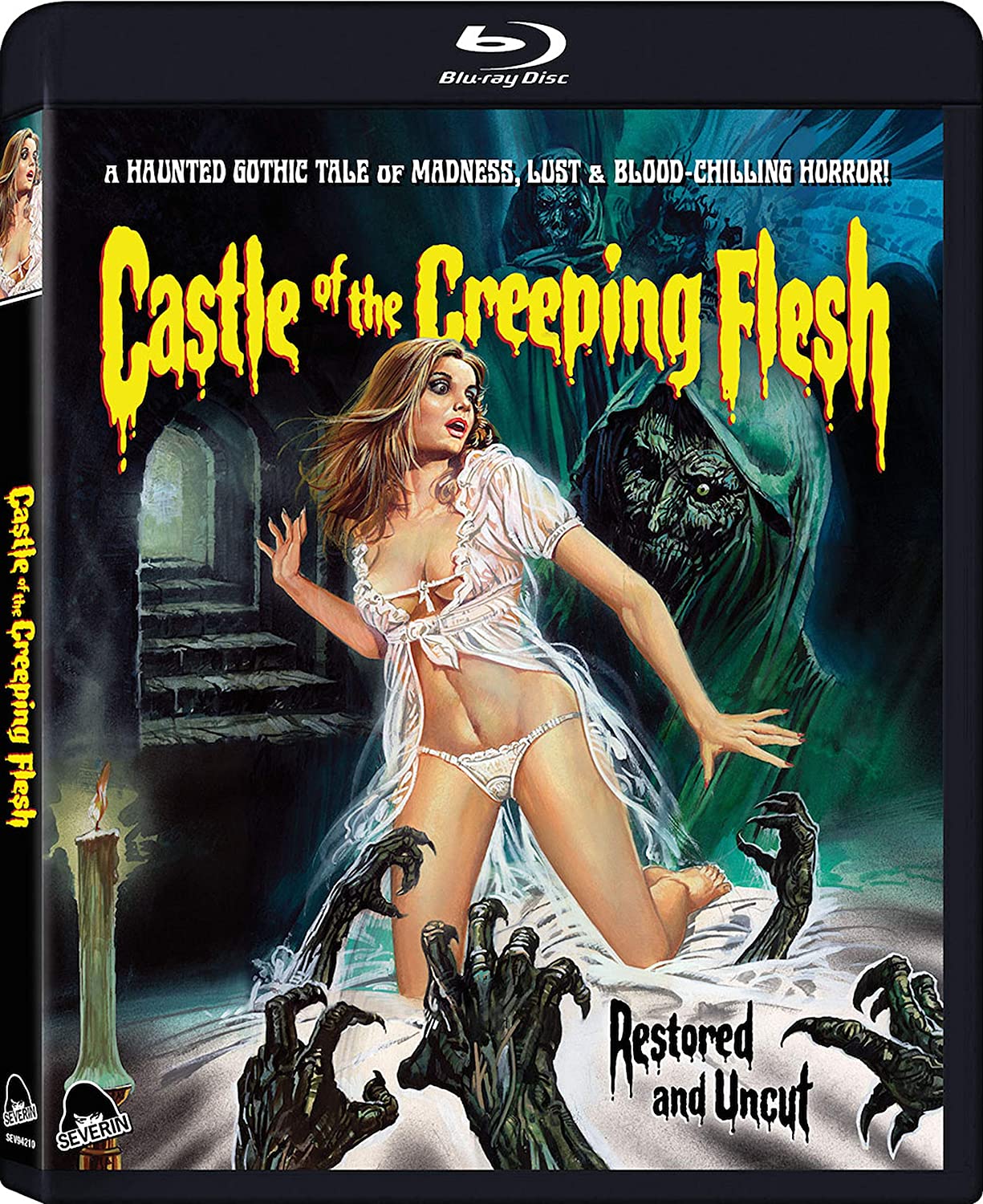 Plague Town (Severin Films, Blu-ray)
A tourist family lost in the Irish countryside… a remote village that hides a hideous secret… PLAGUE TOWN - the taboo-bashing indie horror milestone that has been called "maniacally twisted" (Horror News), "chilling and disturbing" (Blu-ray.com) and "an experience that goes where most mainstream horror fears to tread" (Fangoria). Experience this "brilliant" (Quiet Earth) hybrid of grisly '70s shockers and graphic 21st century folk-horror, hailed as "an icy hand gradually sliding along the back of your neck for 90 minutes" (Mondo Digital). From co-writer/director David Gregory (BLOOD & FLESH: THE REEL LIFE & GHASTLY DEATH OF AL ADAMSON) and the producers of STAKELAND, now featuring an uncensored HD master and Special Features produced exclusively for this edition.
Special Features:
2009 Audio Commentary with Director David Gregory and Producer Derek Curl

White Lace & Button Eyes - The Making of PLAGUE TOWN by Documentary Filmmaker Howard S. Berger

A Visit to Plague Town - Behind the Scenes Featurette

The Sounds of Plague Town

Trailer

Short Films - SCATHED, TIL DEATH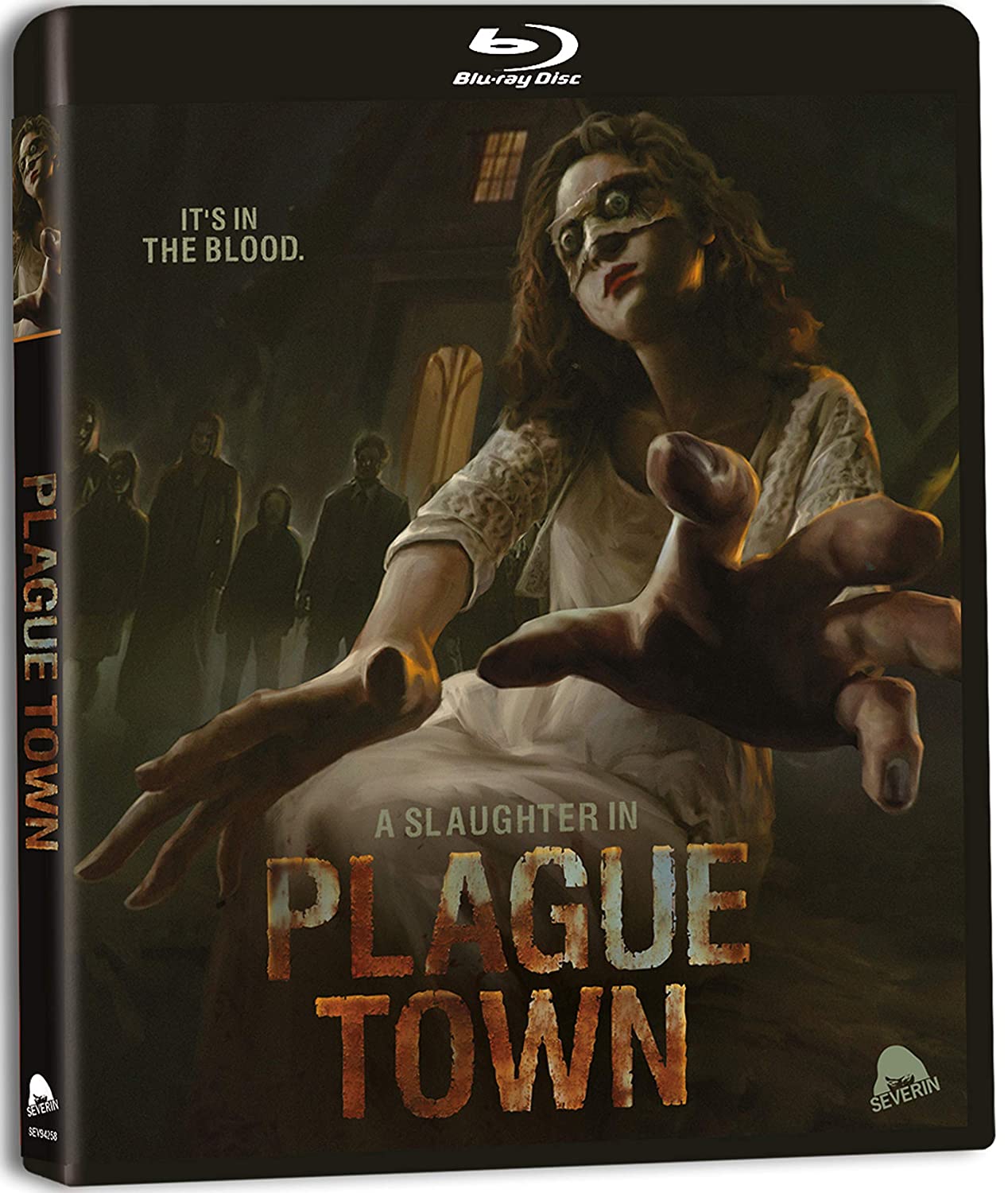 Wrong Turn (2021) (Lionsgate, Blu/Digital & DVD)
Backwoods terror and never-jangling suspense meet when Jen (Charlotte Vega) and a group of friends set out to hike the Appalachian Trail. Despite warnings to stick to the trail, the hikers stray off course—and cross into land inhabited by The Foundation, a hidden community of mountain dwellers who use deadly means to protect their way of life. Suddenly under siege, Jen and her friends seem headed to the point of no return— unless Jen's father (Golden Globe® nominee* Matthew Modine) can reach them in time.
SPECIAL FEATURES:
Deleted & Extended Scenes

"Monsters Among Us: Making Wrong Turn" Featurette

Wrong Turn Promotional Trailer

Feature-Length Audio Commentary with Director Mike P. Nelson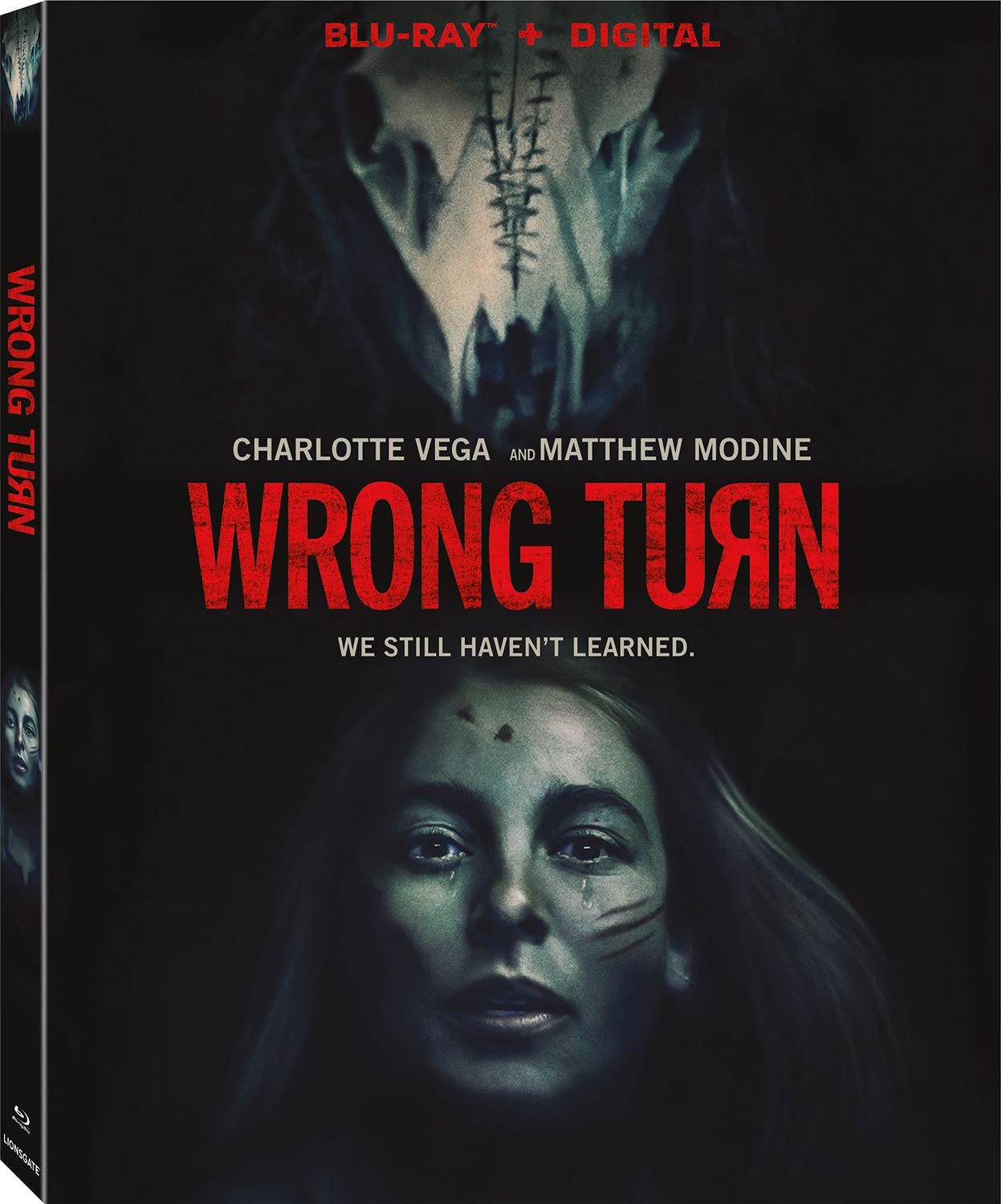 ALSO AVAILABLE THIS WEEK:
From Dusk Till Dawn Trilogy (Miramax, DVD)
Legion of the Night (Film Trauma, DVD)
Nightbeast (Troma, Blu-ray)
Only the Good Parts (Film Trauma, DVD)