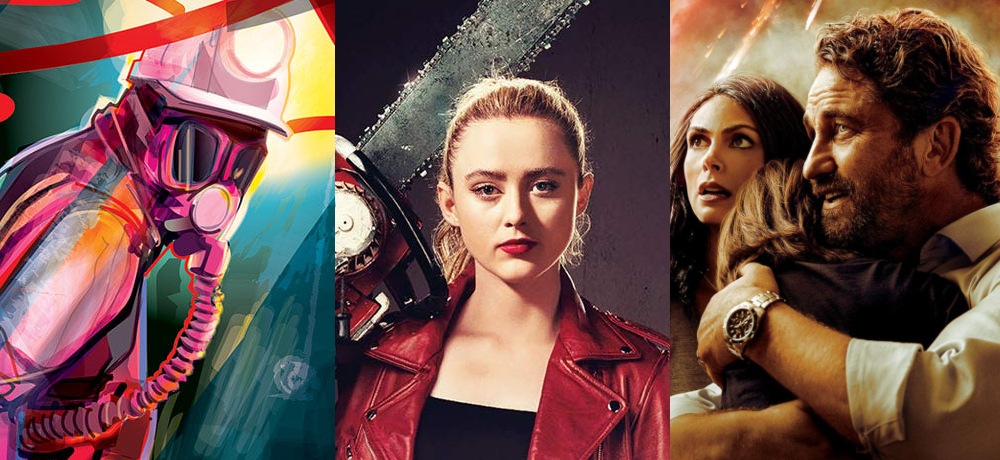 Hello, dear readers! We have a brand new collection of home media releases to look forward to this week, including one of the best horror comedies of 2020 - Christopher Landon's Freaky. If you haven't had a chance to check it out yet, the disaster-centric thriller Greenland also arrives on both Blu-ray and DVD this Tuesday, and for those of you who enjoy your sci-fi with a bit of a horror twist to it, be sure to check out Sputnik from Russian filmmaker Egor Abramenko.
Other releases for February 9th include the Steelbook edition for My Bloody Valentine (1981),  Blue Monkey AKA Insect, Tourist Trap: Uncut, Devil's Express, Devil Times Five, Happy Times, and Santo In The Treasure of Dracula: The Sexy Vampire Version 4K. 
Blue Monkey AKA Insect (Dark Force Entertainment, Blu-ray)
Take a fifties-style horror film in the tradition of 'Them' and 'The Fly' and the cross it with the spectacular special effects of the eighties and you've got BLUE MONKEY. This bizarre tale of horror begins in a greenhouse where a mysterious plant rubs its first victim the wrong way. So wrong that he lands at County Memorial Hospital where he gives birth to a hideous wormlike creature! Police detective Jim Bishop (Steve Railsback, Lifeforce) and Doctors Glass (Susan Anspach, Five Easy Pieces) and Carson (Gwynyth Walsh, The Crush) manage to contain the 'thing', but within hours, the BLUE MONKEY has developed into a grotesque insect of gigantic proportions. Now roaming the corridors looking for its favorite food - human bones - the creature is virtually indestructible. And when it produces an egg-laying female, only one course of action seems apparent.. Blow the hospital and everyone inside away! From the writer of the of 80's video store hits 'Children of the Corn', 'Force: Five' and 'Nowhere to Hide', the cult classic BLUE MONKEY (aka 'Insect') features an all-star supporting cast that includes Sara Polley (Zach Snyder's Dawn of the Dead), Robin Duke (Groundhog Day), John Vernon (Animal House), Joe Flaherty (SCTV) and Done Lake (Netflix's Space Force).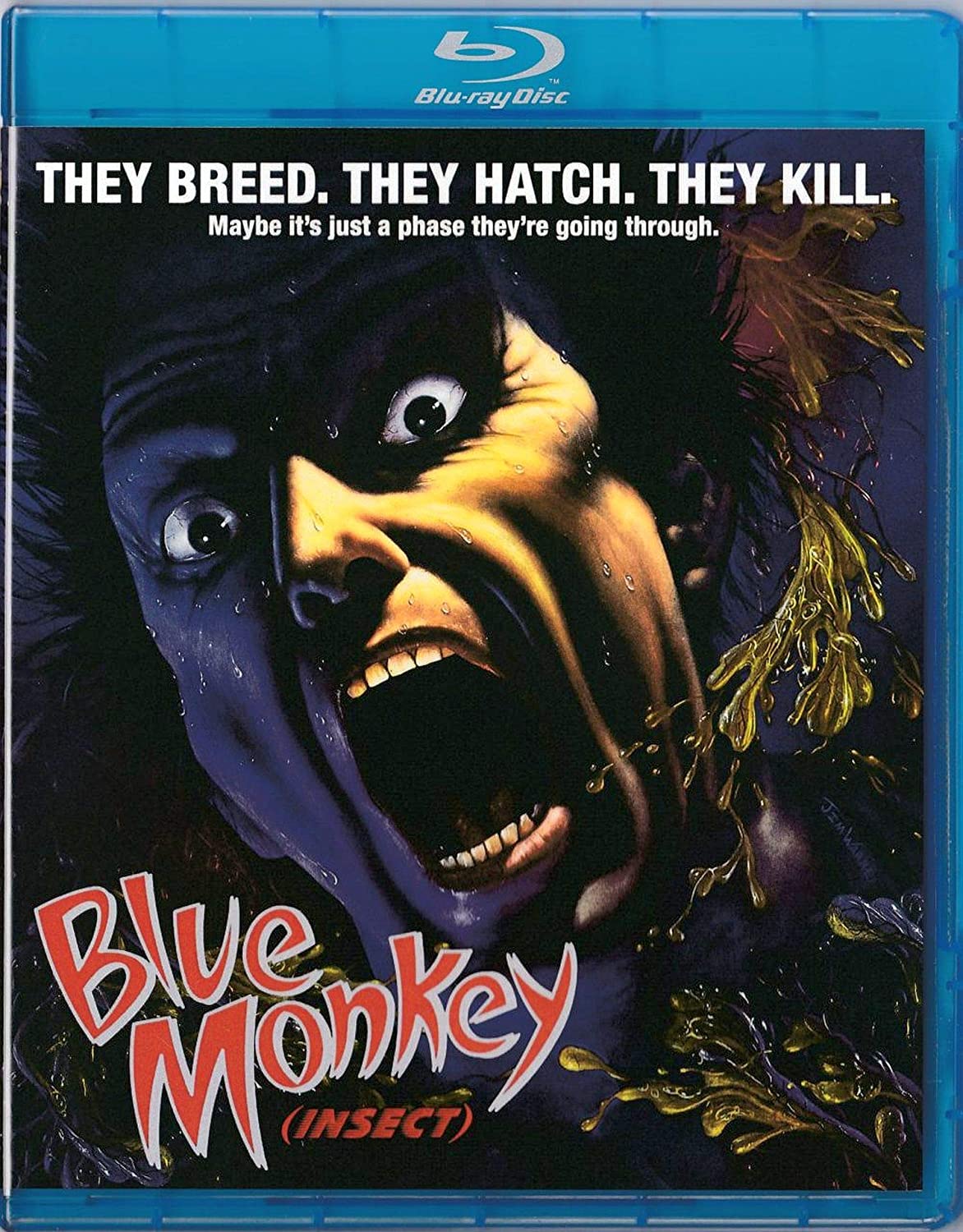 Freaky (Universal Pictures Home Entertainment, Blu/DVD/Digital & DVD/Digital)
Prepare for a Freaky take on the body-swap movie which only Blumhouse (makers of Happy Death Day & The Purge Franchises) could bring: a teenage girl switches bodies with a relentless serial killer! High school senior Millie (Kathryn Newton, Blockers, HBO's Big Little Lies) is just trying to survive being the unpopular kid when she becomes The Butcher's (Vince Vaughn) next target. Their fateful encounter gets twisted and they wake up in each other's bodies. Now looking like a towering psychopath, Millie learns she only has 24 hours to reverse the curse and get her body back before the switch becomes permanent and she's trapped in the form of a middle-aged maniac forever.
Bonus Content:
Deleted Scenes

Split Personalities: Millie vs. The Butcher

Crafting the Kills

Christopher Landon's Brand of Horror

Final Girl Reframed

Feature Commentary with Co-writer/Director Christopher Landon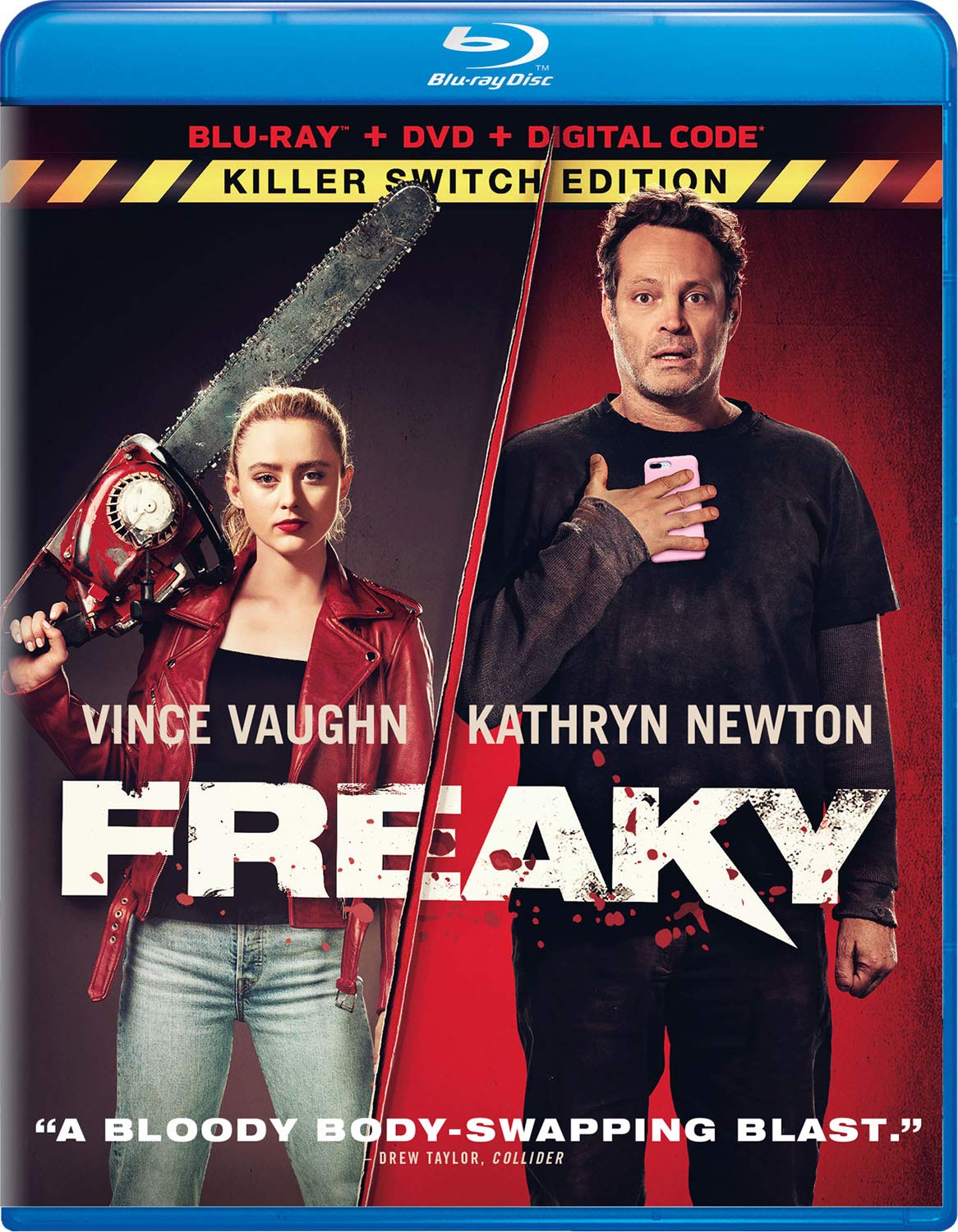 Greenland (Universal Pictures Home Entertainment, Blu/DVD/Digital & DVD/Digital)
A family fights for survival as a planet-killing comet races to Earth. John Garrity (Gerard Butler), his estranged wife Allison (Morena Baccarin), and young son Nathan make a perilous journey to their only hope for sanctuary. Amid terrifying news accounts of cities around the world being leveled by the comet's fragments, the Garritys experience the best and worst in humanity while they battle the increasing panic and lawlessness surrounding them. As the countdown to global apocalypse approaches zero, their incredible trek culminates in a desperate and last-minute flight to a possible safe haven.
Bonus Content:
Deleted Scenes with Intros by Director Ric Roman Waugh

Humanity

Feature Commentary with Director Ric Roman Waugh and Producer Basil Iwanyk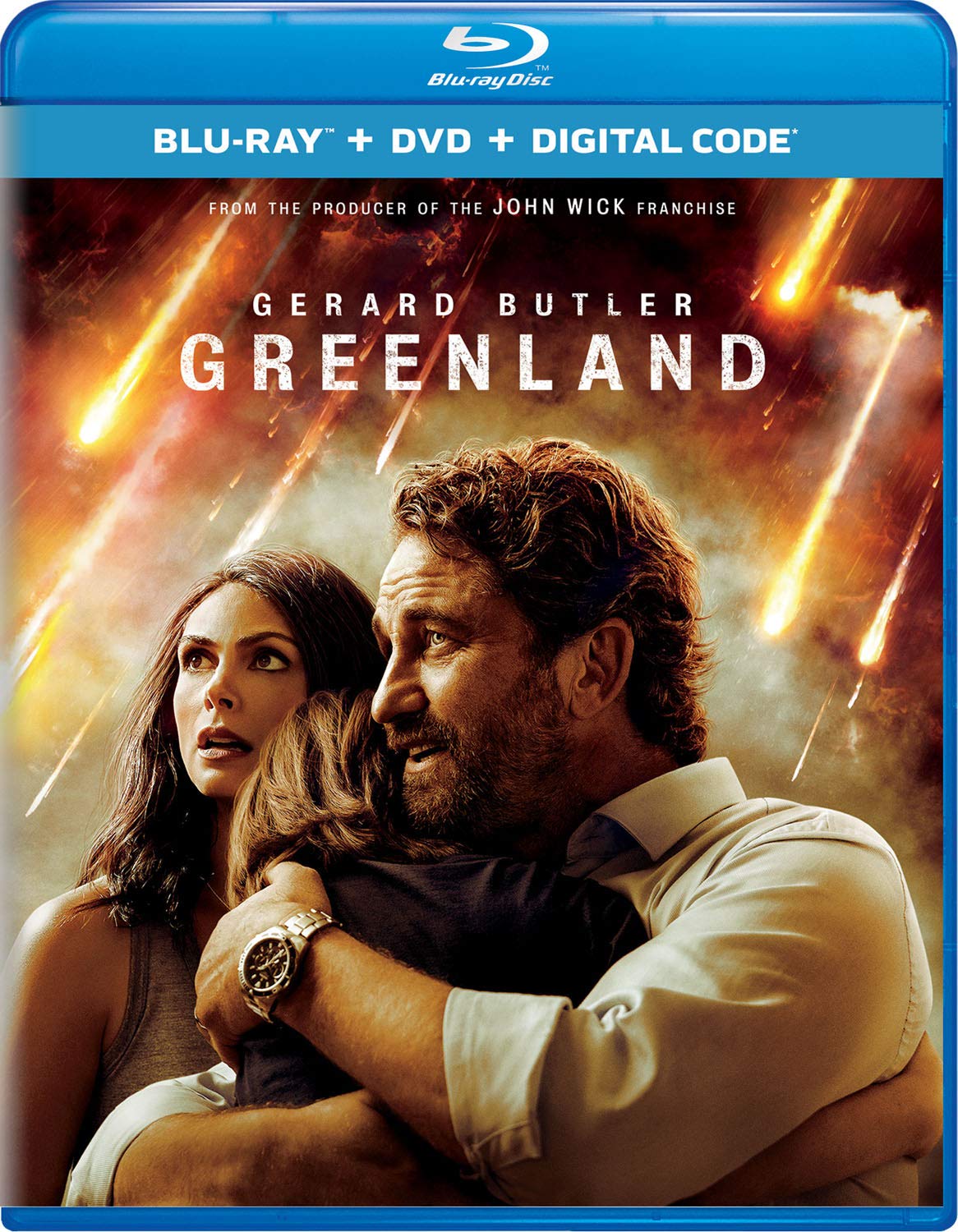 My Bloody Valentine (1981): Steelbook Edition (Scream Factory, Blu-ray)
On Valentine's Day, someone always loses their heart. Twenty years ago, this small town lost more than that when a tragedy claimed the lives of five miners. Now, the town is gearing up for another Valentine's Day. But when a box of candy containing an eerie warning and blood-soaked heart arrive, the townsfolk realize that romance is as good as dead. And so are they …
Bonus Content:
4K Scan of the Original Camera Negative

An Anemic Valentine – An Interview with Director George Mihalka

From the Heart – An Interview with Actor Paul Kelman

Friends of Mine – An Interview with Actress Lori Hallier

Axel, Be My Valentine – An Interview with Actor Neil Affleck

Becoming Sylvia – An Interview with Actress Helene Udy

The Secret Keeper – An Interview with Actor Rob Stein

Broken Hearts and Broken Bones – An Interview with Special Makeup Effects Designer Tom Burman

Holes in the Heart – A Look at the Difference Between the Theatrical Version and the Uncut Version

Original Theatrical Trailer

Original TV Spots

Original Radio Spots

Still Gallery

4K Scan of the Uncut Original Camera Negative

Audio Commentary with Director George Mihalka

My Bloody Valentine 35th Anniversary Cast Reunion Panel at The Bay of Blood Convention in Florida Featuring Director George Mihalka, Cast Members Lori Hallier, Helene Udy, Rob Stein, Peter Cowper, Thomas Kovacs, Jim Murchison, Alf Humphreys, And Hosted By

Thomas Kovacs Performs "The Ballad of Harry Warden" at The Bay Of Blood Convention with Peter Cowper and Jim Murchison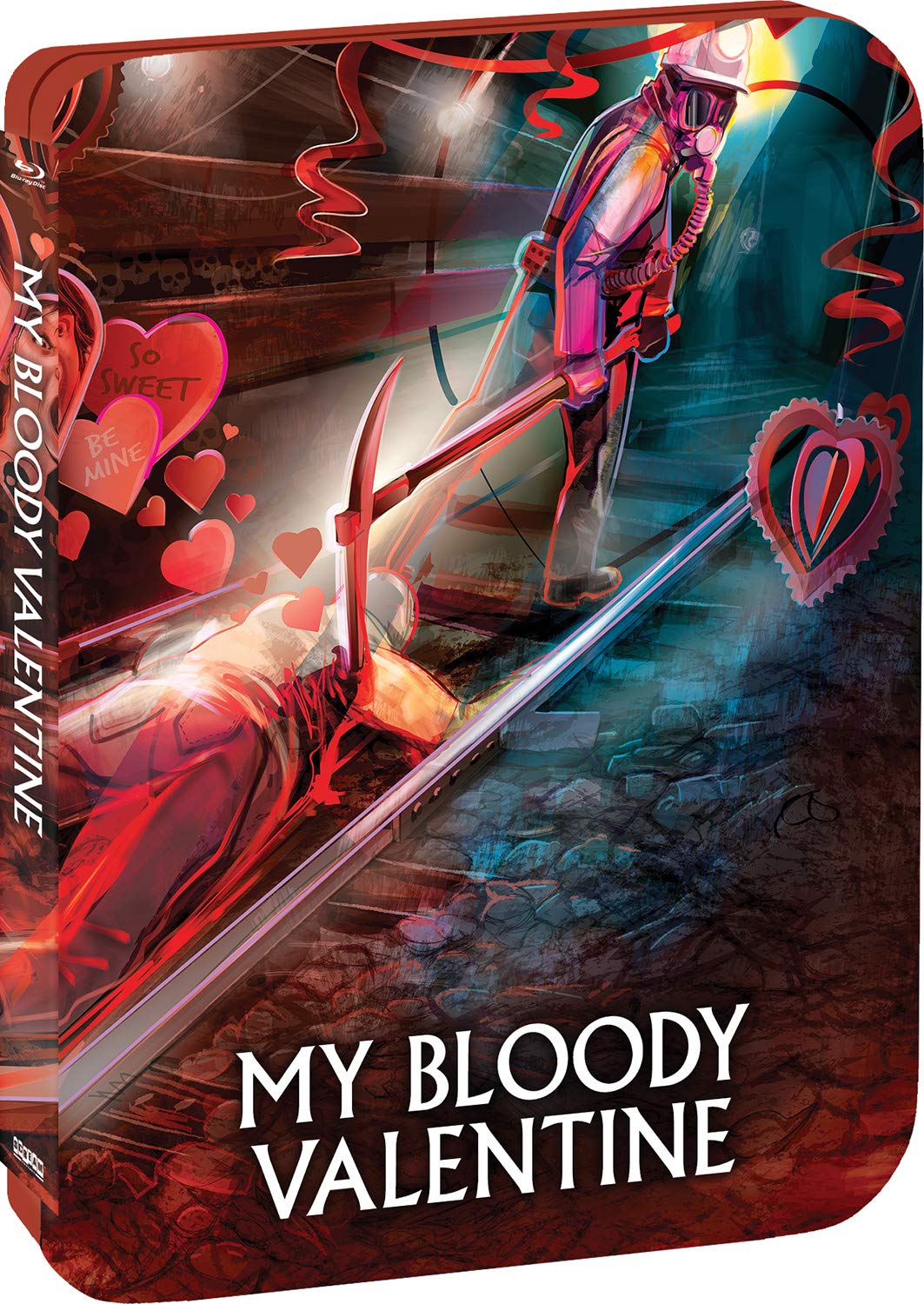 Sputnik (Scream Factory, Blu-ray & DVD)
Due to her controversial methods, Tatyana (Oksana Akinshina), a young doctor, is on the precipice of losing her medical license. Her career may not be over, though. After she's recruited by the military, she is brought to a secure science research facility to assess a very special case, that of a cosmonaut who survived a mysterious space accident and has returned to Earth with a unique condition: there's something living inside of him that only shows itself late at night. The military has nefarious plans for it. Tatyana wants to stop it from killing. And the creature itself thrives on destruction. Combining the palpable fear of the unknown with the horror of bodily invasion, this hair-raising thriller turns the interstellar terror of Alien on its head, delivering something fresh to the interplanetary monster movie canon. And with its massive scale and brutal carnage, this sci-fi gem signals the arrival of a major new voice: first-time director Egor Abramenko.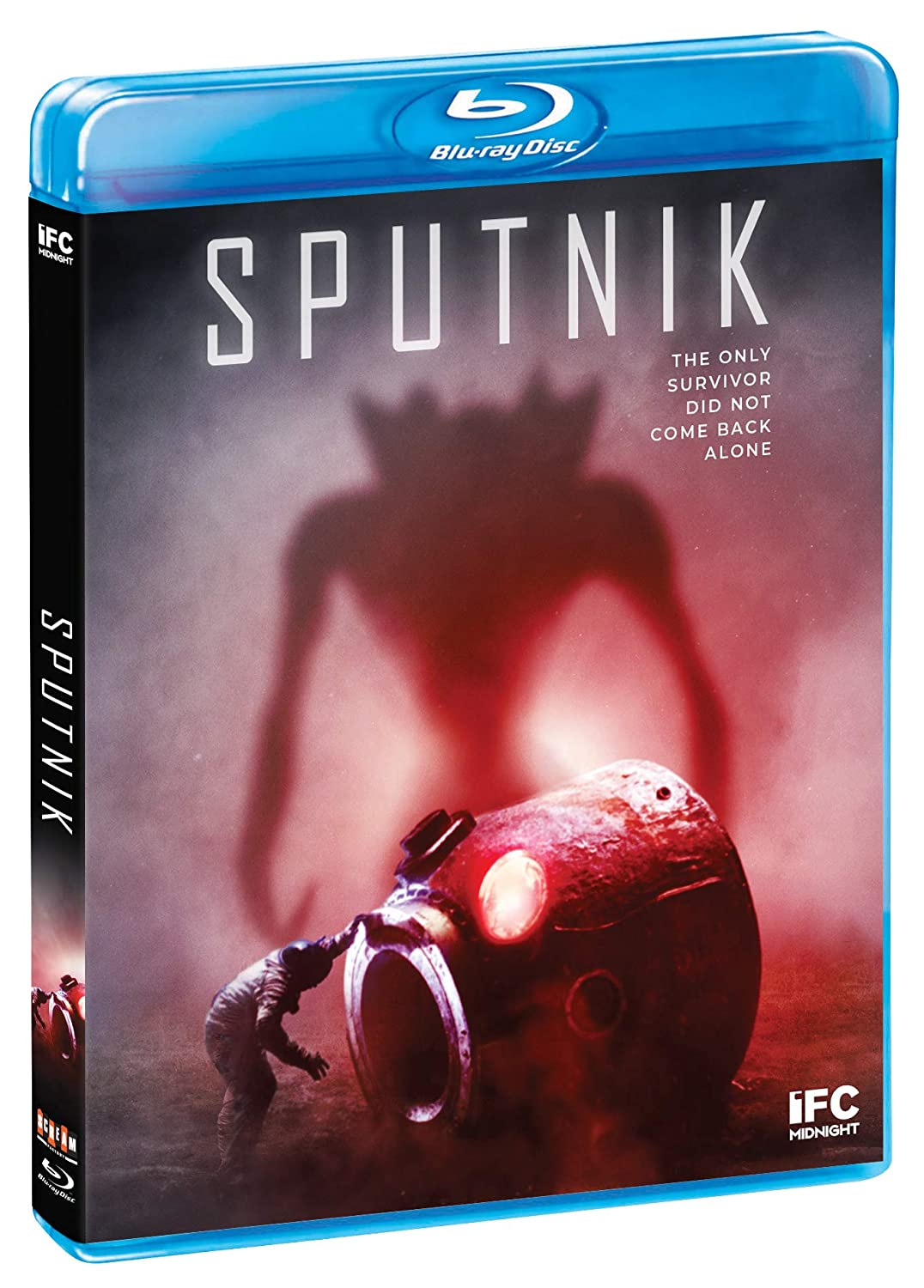 Tourist Trap: Uncut (Full Moon Pictures, Blu-ray & DVD)
UNCUT & COMPLETE for the first time! Every year young people disappear...An eerie and deserted wax museum, SLAUSEN'S LOST OASIS, is the site for spine-tingling terror where four unsuspecting young travelers (Including TANYA ROBERTS from Charlie's Angels) are lured into a very deadly TOURIST TRAP. Slausen (CHUCK CONNORS) is the reclusive and bizarre owner of this attraction, which is actually more like a macabre chamber of horrors. The grotesque and frightening mannequins in this sordid side-show are only the beginning of the murderous mayhem and nightmarish madness to come. TOURIST TRAP is widely recognized as one of the scariest and strangest horror movies of the 1970s, a film championed by none other than Stephen King as wielding an eerie, spooky power. Legendary actor Chuck Connors (THE RIFLEMAN, WEREWOLF) stars as Mr. Slausen, a telekinetic psychopath who lures a group of young people to his ramshackle roadside attraction, unleashing an army of psychically controlled mannequins and other monstrosities upon them. Bonus features include: Interview with David Schmoeller, Audio commentary by director David Schmoeller, Rare trailers.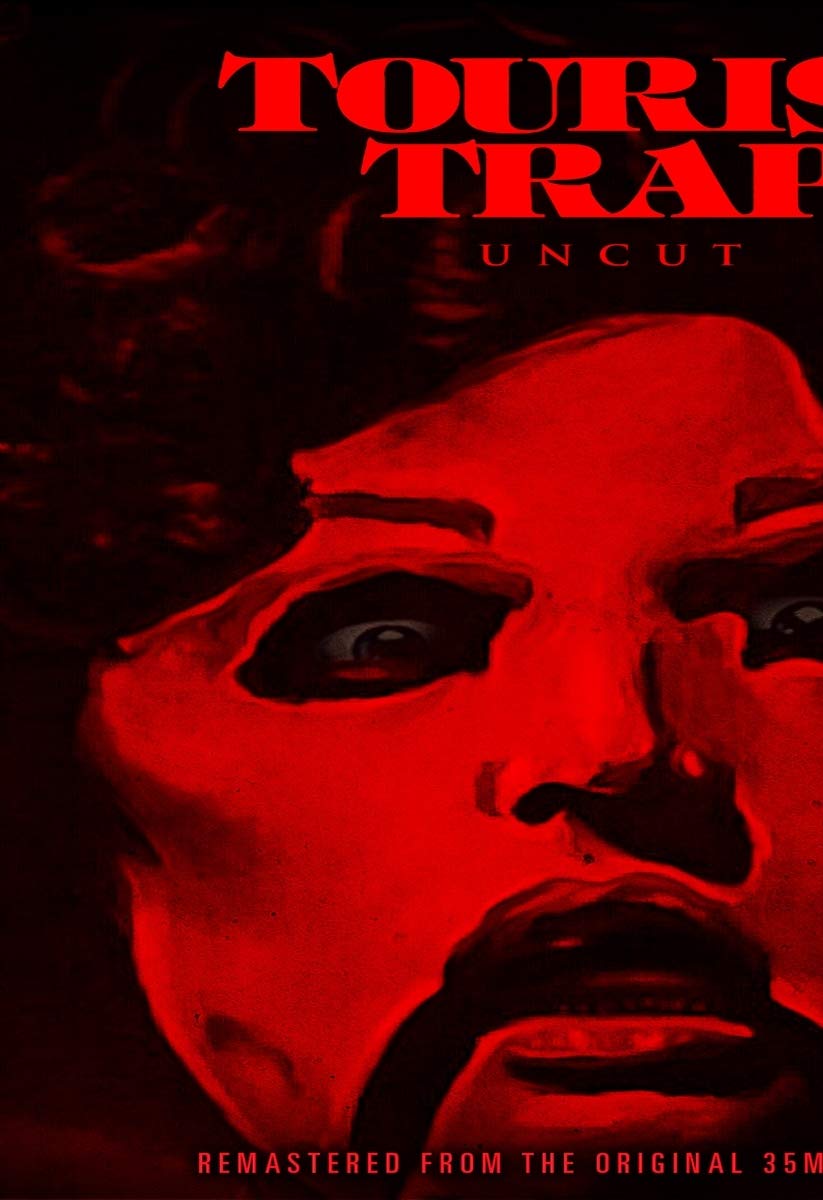 ALSO AVAILABLE THIS WEEK:
Devil Times Five (Code Red, Blu-ray)
Devil's Express (Code Red, Blu-ray)
Happy Times (Artsploitation, Blu-ray & DVD)
The Legend of Fall Creek (Uncork'd Entertainment, DVD)
Sacrificial (Wild Eye Releasing, DVD)
Santo In The Treasure of Dracula: The Sexy Vampire Version 4K (VCI Entertainment, Blu-ray)