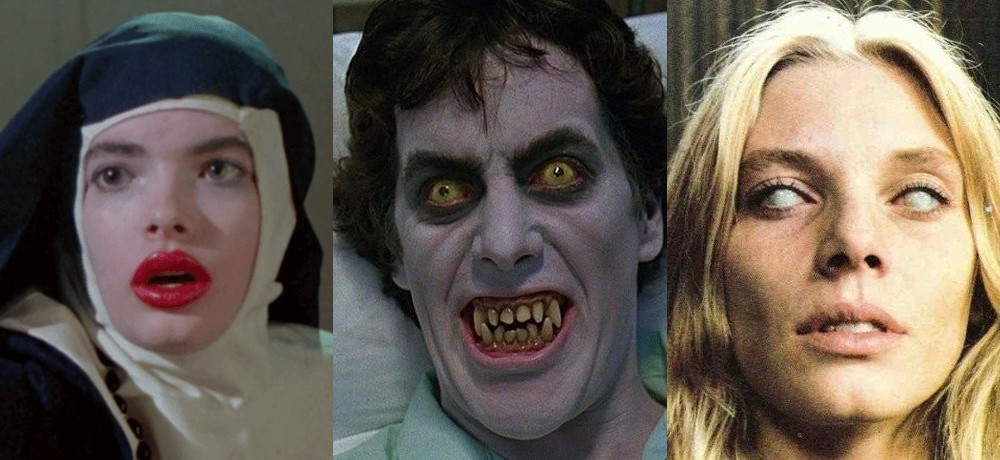 Happy Friday, dear readers! One of our annual traditions here at Daily Dead is that, once a year, we take a few weeks to celebrate a notable time period in the horror genre. And since 2021 marks the 40th anniversary of all the great classics that were released during 1981, we thought it only made sense to pay tribute to the films of that year with our Class of 1981 series.
Starting on Monday, August 16th, we will be kicking off our two-week celebration of the killer horror and memorable sci-fi movies that were released throughout 1981. And if you feel like celebrating right alongside us, I've gone ahead and put together this handy list of where you can stream an assortment of '81 classics on a variety of platforms (both subscription-based and free).  
And remember, be sure to check back here every day on Daily Dead for all kinds of 1981-related fun, as we hope to do right by all your favorites, and hopefully, introduce you to a few new favorites as well.
Happy Streaming!
Absurd (Streaming on Tubi TV)
This sadistic saga includes ill-fated nurses & babysitters, bio-chemical clergy, and the most memorable bloodshed scenes in Italian horror history.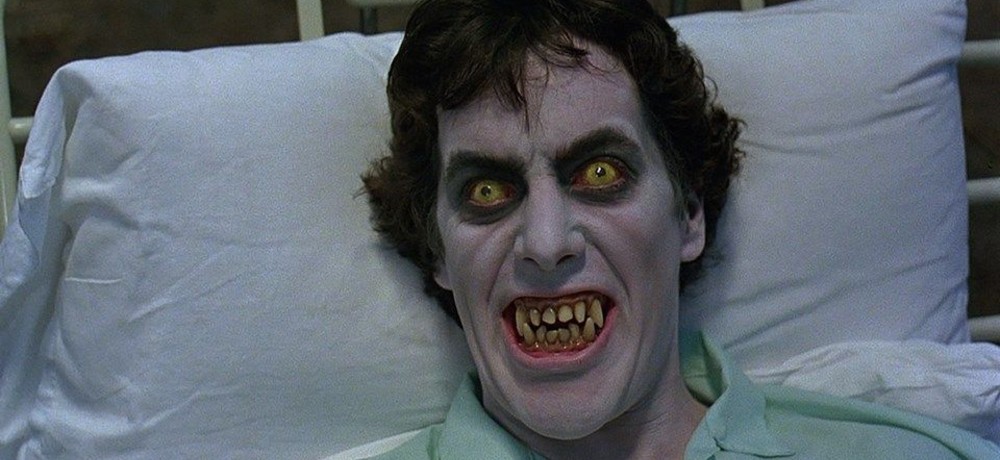 An American Werewolf in London (Streaming on Pluto TV)
David Kessler and Jack Goodman arrive in Northern England for a walking tour. One night, a beast attacks them, killing Jack. Weeks later Jack returns to warn David that a werewolf was their assailant and that he is now the last of the werewolves!
The Beyond (Streaming on Shudder & Tubi TV & Kanopy)
In this gore classic, a woman inherits a hotel built over an entrance to Hell. But when she starts to renovate, the gates get opened, bringing forth enough demons, killer spiders, ghosts, and evil zombies to make a grand reopening highly unlikely. The middle film in Lucio Fulci's "Gates of Hell Trilogy" is considered one of his best by fans, thanks to some of the most extremely terrifying and gory sequences in horror history. Chopped by censors in 1983, it took nearly 20 years and Quentin Tarantino's help before the film saw a proper uncut release in the U.S.
Bloody Birthday (Streaming on Tubi TV & ARROW)
Three cute suburban kids born under a solar eclipse are actually homicidal evil brats who are killing off the adults in their town by shocking means.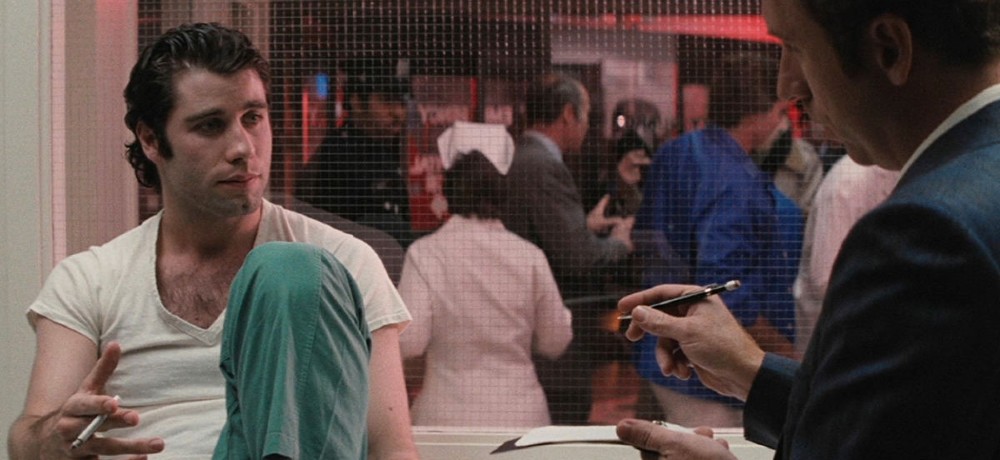 Blow Out (Streaming on Pluto TV)
A Philadelphia sound-effects man witnesses and records a car accident that turns out to be a politically motivated murder.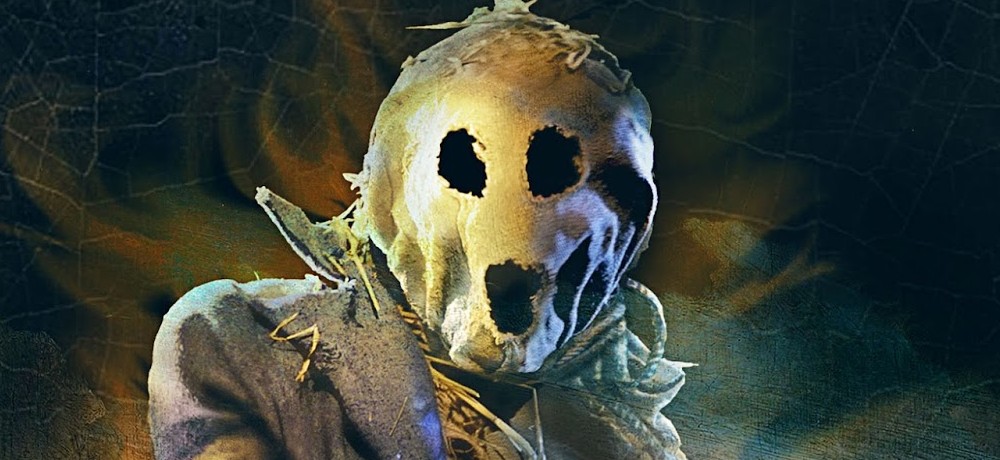 Dark Night of the Scarecrow (Streaming on Tubi TV)
Misguided townsfolk, mistakenly kill a mentally handicapped man after someone accuses him of harming a young girl, but he'll have his revenge...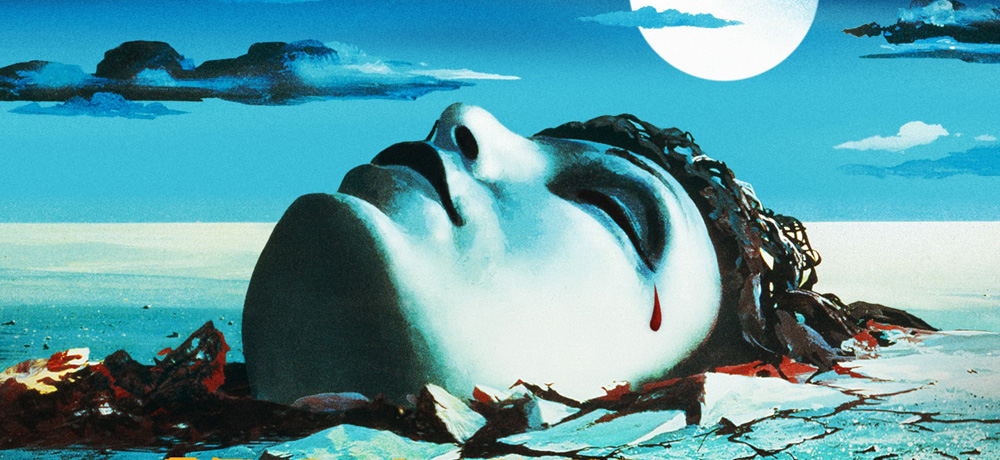 Dead & Buried (Streaming on Shudder & Tubi TV & Amazon Prime)
In Potter's Bluff, unsuspecting visitors are being brutally murdered by groups of locals. But when the sheriff starts to investigate, he uncovers a dark conspiracy involving voodoo, witchcraft and his own wife! Gary Sherman's Bradbury-esque chiller boasts an impressive horror pedigree, including effects by Stan Winston, a script from the writers of ALIEN, and Robert Englund in a supporting role. But the scary standout is surely WILLY WONKA's Jack Albertson, who delivers a wonderfully wicked performance as the creepy town mortician with some long-buried secrets.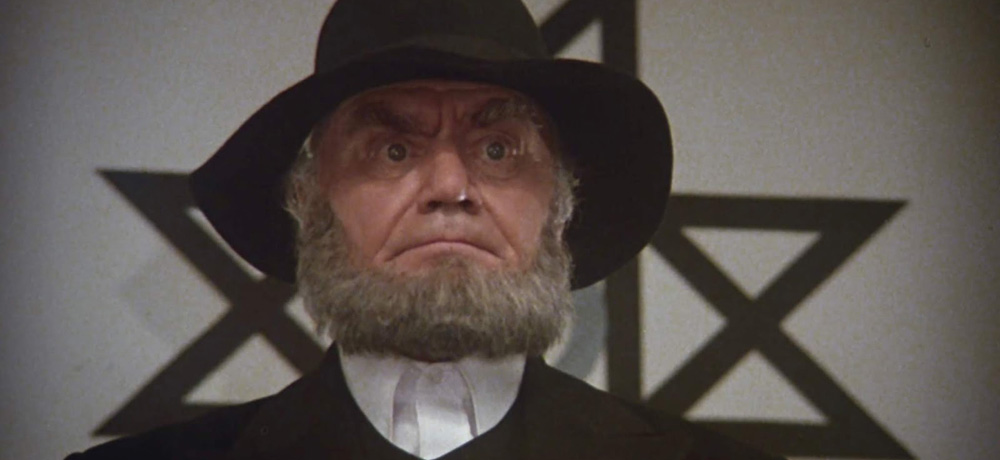 Deadly Blessing (Streaming on Tubi TV)
Wes Craven's cult-horror classic about a farmer's widow left to face a series of deadly, bizarre happenings in a community of religious fanatics.
Hell Night (Streaming on Shudder & Tubi TV)
In this slasher favorite, THE EXORCIST's Linda Blair stars as one of four pledges required to spend the evening of their initiation inside the spooky Garth Manor– the site of a gruesome multiple murder years before. After the group bed down for the night, mischievous upperclassmen descend into the house, intending to scare them out of their wits...but something even more repulsive than a pack of drunken frat-boys beats them to it.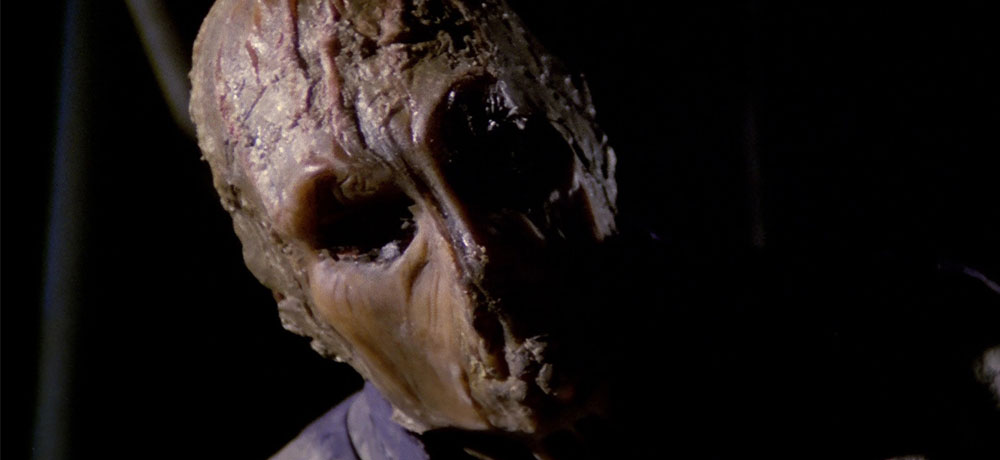 The House by the Cemetery (Streaming on Shudder)
Gruesome supernatural slayings begin after a family moves into their new house in the final entry in Lucio Fulci's "Gates of Hell" trilogy. The Boyle's new house hides a horrific history of murder and torment, including a recent familicide committed by Norman Boyle's former colleague. But as Norman tries to uncover the mystery behind the murders, he uncovers an otherworldly secret that may be closer than he thinks. Though it's tonally less apocalyptic than CITY OF THE LIVING DEAD and THE BEYOND, the creeping suspense and gory FX should satisfy any Fulci fan. Contains violence and gore.
Inseminoid (Streaming on Tubi TV)
In the subterranean caves of a remote planet, a team of archaeologists begins getting picked off after one of their crew is impregnated by an alien.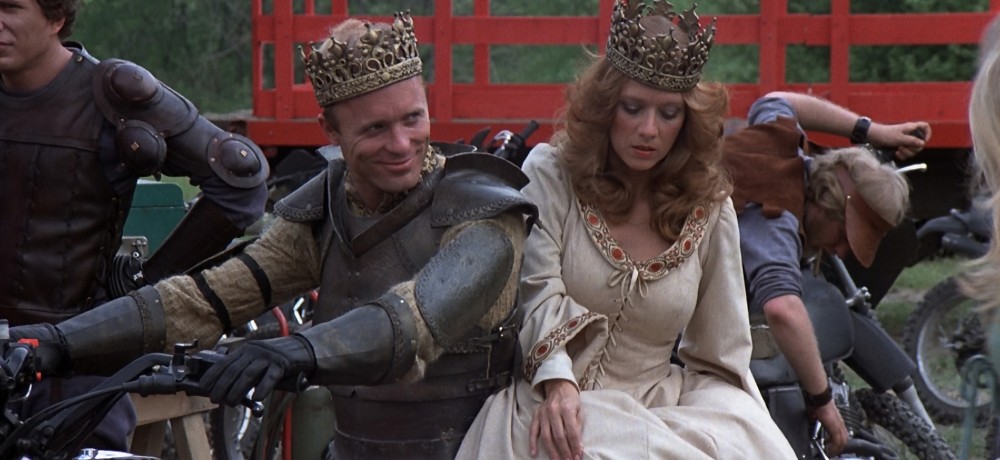 Knightriders (Streaming on Tubi TV)
The members of a traveling Renaissance Faire, who saddle up on motorcycles instead of horses, ride from town to town to stage medieval jousting tournaments with combatants in suits of armor and wielding lances, battle-axes, maces, and broadswords.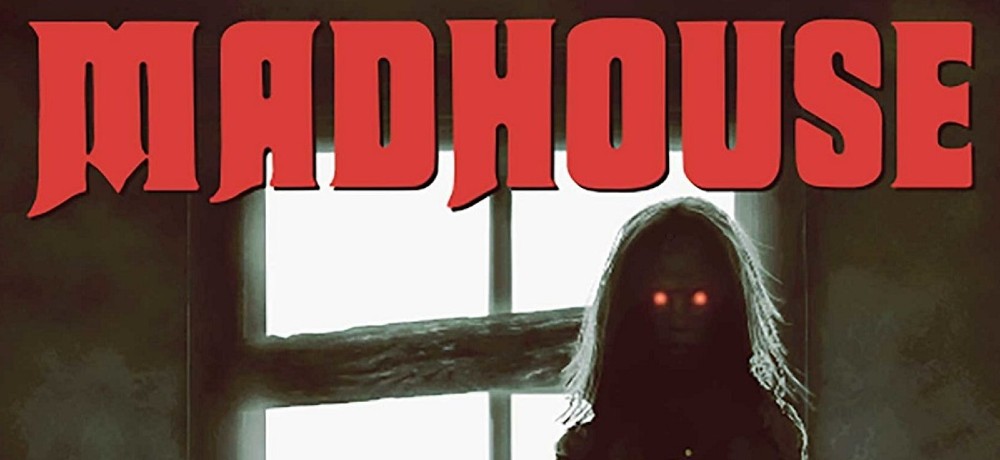 Madhouse (Streaming on Tubi TV & Kanopy)
Italian cult slasher, banned overseas in 1981, about a diseased sister tortured by her evil twin and the shocking revenge she takes on their birthday.
The Monster Club (Streaming on Shudder & Tubi TV)
A writer of horror stories is invited to a "monster club" by a mysterious old gentleman. There, three gruesome stories are told to him; between each story, some musicians play their songs.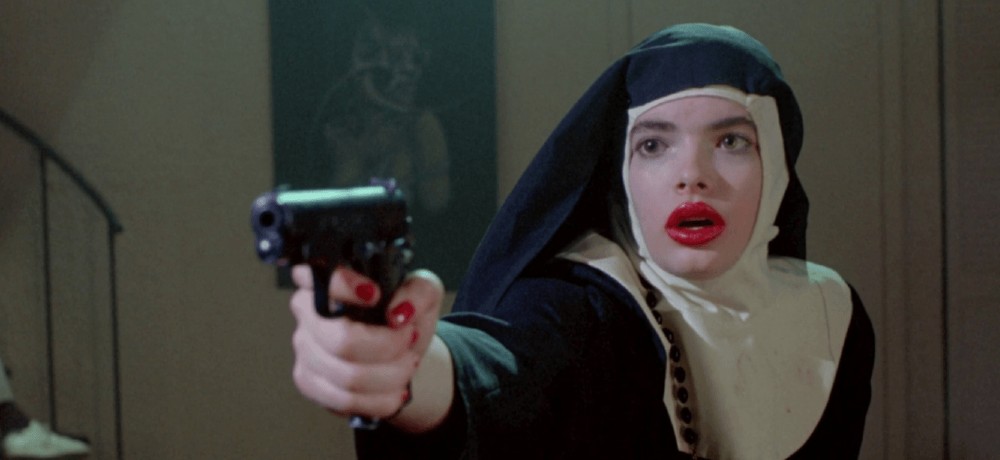 Ms. 45 (Streaming on Tubi TV)
Iconic director Abel Ferrara's cult revenge thriller about a mute seamstress in New York City whose recent horrific assaults trigger a killing spree.
The Nesting (Streaming on Tubi TV)
After a New York writer rents a remote house to focus on her work, she instead finds herself haunted by the ghosts of former prostitutes.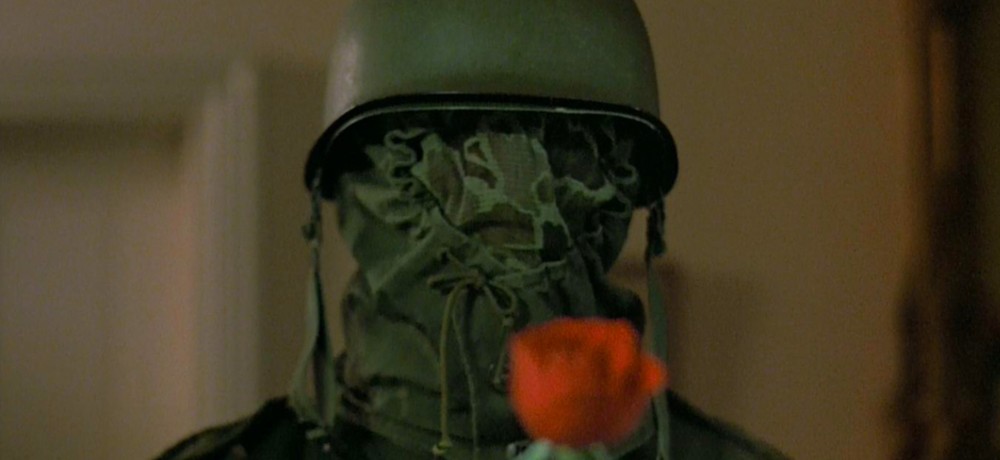 The Prowler (Streaming on Tubi TV)
A group of college kids prepare for their graduation party, but a maniacal serial killer dressed in military fatigues spoils their plans.

Saturday the 14th (Streaming on Shudder & Tubi TV)
Pennsylvania is beginning to look a lot like Transylvania in the horror spoof Saturday The 14th! John and Mary can't believe their good fortune when they inherit the vast estate of John's recently departed uncle. Sure, it's a fixer-upper. But there's nothing that can't be taken care of with a fresh coat of paint, a little dusting ... and maybe an exorcist! It turns out that they've just moved into the most eerie house in Erie, PA — and one that some loathsome looky-loos are simply dying to take off their hands!
Visit our online hub to catch up on all of our Class of 1981 retrospectives!