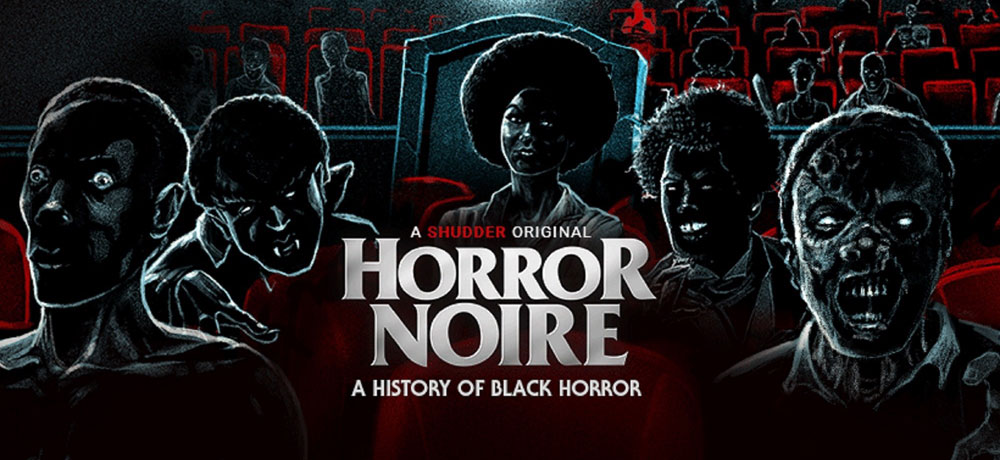 Earlier this month, the stellar documentary Scream, Queen! My Nightmare on Elm Street arrived on Shudder, and as someone obsessed with documentaries (both within the realm of genre entertainment and beyond as well), I thought that I would celebrate this occasion with a rundown of where you can currently stream some of the very best horror, sci-fi, and genre-adjacent related documentaries on many of the popular digital platforms out there.
So, pop some popcorn, turn down the lights, and get ready to get schooled on all sorts of genre goodness with this assortment of horror and sci-fi docs available on a variety of streaming platforms.
Happy Streaming!
Scream, Queen! My Nightmare on Elm Street (Streaming on Shudder)
Some have called it the 'gayest horror movie ever made!' But for Mark Patton, the star of A Nightmare on Elm Street 2: Freddy's Revenge, it was anything but a dream come true. Detailing the homophobia and Aids-phobia of 1985 as a closeted actor in Hollywood, Mark retraces his obstacles, missteps, and detractors on the pathway to stardom. 35 years after its initial release, Patton is hitting the road to set the record straight about the controversial sequel and the experience that halted his career before it even began.
That Guy Dick Miller (Streaming on Kanopy)
A documentary about veteran character actor Dick Miller, whose career in and outside of Hollywood has spanned almost 200 films across six decades, featuring a diverse range of interviews with directors, co-stars, and contemporaries including Roger Corman, Joe Dante and Leonard Maltin.
Memory: The Origins of Alien (Streaming on Crackle)
Take an in depth voyage into the sci-fi masterpiece ALIEN with the visionary filmmakers who created it. See how one of the most terrifying movies of all time burst to life 40 years ago, inspired by ancient mythology and our universal fears.
The 50 Best Horror Movies You've Never Seen (Streaming on Tubi TV & Vudu)
Fifty lesser-known horror flicks hailed by critics and genre fans as "absolute must-sees" are given the spotlight with fun, engaging commentary from journalists, directors, actors and critics in a countdown like no other.
Hitchcock/Truffaut – The Timeless Legacy (Streaming on Kanopy)
In 1962, Francois Truffaut persuaded Alfred Hitchcock to sit with him for a week long interview in which the great British auteur would share with his young admirer the secrets of his cinema.
Based on the original recordings of this meeting--used to produce the seminal book Hitchcock/Truffaut--this film illustrates the greatest cinema lesson of all time and plunges us into the world of the creator of Psycho, The Birds and Vertigo. Hitchcock's singular vision is elucidated and brought vividly to life by today's leading filmmakers: Martin Scorsese, David Fincher, Kiyoshi Kurosawa, Wes Anderson, and Richard Linklater.
Adjust Your Tracking (Streaming on Tubi TV)
A documentary capturing the modern day VHS culture and VHS collectors.
Hail Satan? (Streaming on Hulu)
Hail Satan? offers a look at a group of misunderstood outsiders whose commitment to social and political justice has empowered thousands of people. An inspiring and entertaining documentary from acclaimed director Penny Lane (Nuts!, Our Nixon).
To Hell and Back: The Kane Hodder Story (Streaming on Tubi TV & Shudder)
The harrowing story of stuntman Kane Hodder who survived a near-death burn accident to eventually become the FRIDAY THE 13th series most celebrated Jason. An on-screen legend, Hodder has killed more people on screen than any other actor.
The Nightmare (Streaming on Amazon Prime)
A documentary-horror film exploring the phenomenon of sleep paralysis, a frightening condition which leaves a person unable to move, speak or react, through the eyes of eight very different people.
Rewind This! (Streaming on Tubi TV)
Pioneers of the '80s tape era are interviewed alongside collectors of videocassettes in this fun and informative look at the revolution of home video.
Horror Noire (Streaming on Shudder)
Horror Noire traces an untold history of Black Americans through their connection to the horror film genre. 
Nightmares in Red, White and Blue (Streaming on Tubi TV & Pluto TV)
Horror and sci-fi veteran Lance Henriksen (Alien) narrates this fascinating look at the history of the American horror film. Includes interviews with genre masters Roger Corman, John Carpenter and George A. Romero.
For the Love of Spock (Streaming on Kanopy & Netflix)
A one-of-a-kind documentary sure to unite trekkies worldwide, FOR THE LOVE OF SPOCK tells the life of Star Trek's Mr. Spock and the actor who played him, Leonard Nimoy, for nearly fifty years.
The film's focus began as a celebration of the fifty-year anniversary of Star Trek: The Original Series, but after Leonard passed away in February 2015, his son, director Adam Nimoy, was ready to tell another story: his personal experience growing up with Leonard and Spock. Adam not only shares details on the creation, evolution, and universal impact of Mr. Spock, but also about the ups and downs of being the son of a TV icon.
FOR THE LOVE OF SPOCK is laden with never-before-seen footage and interviews of friends, family and colleagues that include William Shatner and the original Star Trek cast, Zachary Quinto and the new crew of the Starship Enterprise, filmmaker JJ Abrams and astrophysicist Neil deGrasse Tyson.
Scary Stories (Streaming on Tubi TV)
Influential writers of fearful tales for young-adult and children share the history of the best-selling book "Scary Stories to Tell in the Dark.
De Palma: The Work of Director and Screenwriter Brian De Palma (Streaming on Kanopy & Netflix)
A funny, illuminating look at legendary filmmaker Brian De Palma (Carrie, Scarface), in which he shares both candid wisdom and hysterical no holds-barred stories based on his experiences in the film industry for over 50 years.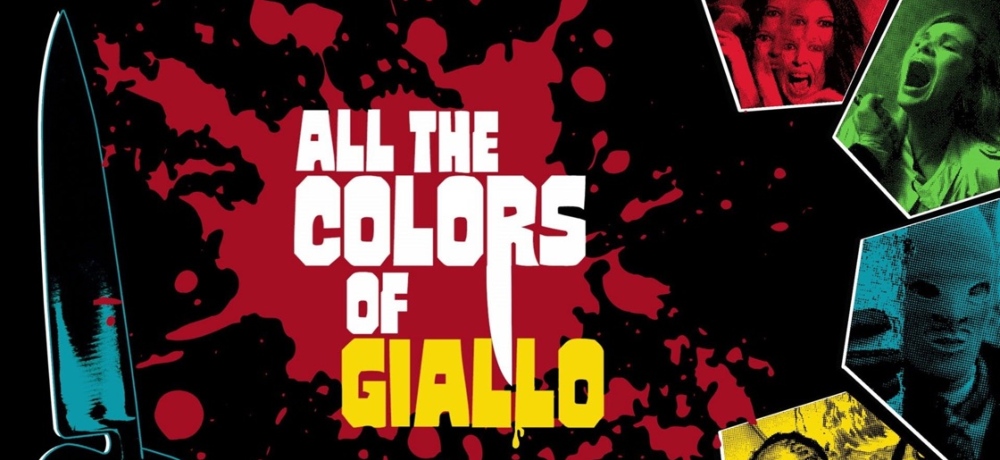 All the Colors of Giallo (Streaming on Tubi TV)
Experience the evolution of the Italian horror genre with over 100 trailers from filmmakers including Mario Bava, Dario Argento and Lucio Fulci.
The Many Faces of Dracula (Streaming on Pluto TV)
The image of the infamous Dracula has become a staple of fictional narrative mastery, with its connections to the horror genre withstanding the test of time. Take an inside glance at the variant and various performers who have portrayed the character.
Smoke & Mirrors: The Story of Tom Savini (Streaming on Shudder)
The defining documentary on the life and career of horror icon, Tom Savini.
Best Worst Movie (Streaming on Tubi TV)
An actor from one of the most notorious duds in film history interviews cast, crew and fans about the movie's long-lasting cult appeal.
Vampira and Me (Streaming on Kanopy)
When Maila Nurmi took to the TV airwaves in 1954 as the prototypal gothic scream queen Vampira, a national craze was set off.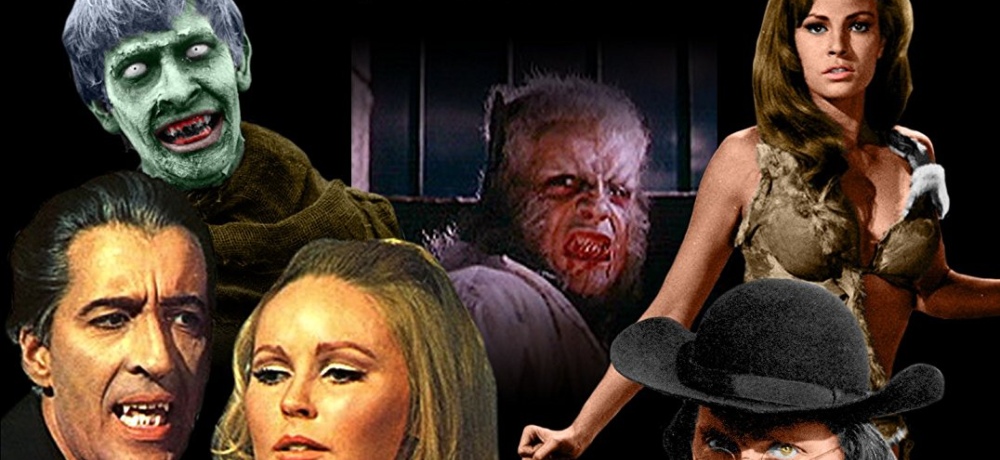 Flesh and Blood: The Hammer Heritage of Horror (Streaming on Tubi TV)
A collection tribute to Hammer Films studio, which brought horror films into Technicolor with bloody horror and erotic tension for over 60 years.
Never Sleep Again (Streaming on Shudder)
Explore the legacy of "dream demon" Freddy Krueger in this award-winning documentary.
Cropsey (Streaming on Tubi TV & Vudu & Pluto TV)
In horrifying fashion, the documentary Cropsey examines the story of five missing children and an urban legend, which became all-too-real.
Birth of the Living Dead (Streaming on Kanopy)
In 1968, a young college drop-out named George A. Romero directed NIGHT OF THE LIVING DEAD, a low budget horror film that shocked the world, became an icon of the counterculture, and spawned a zombie industry worth billions of dollars that continues to this day.
BIRTH OF THE LIVING DEAD shows how Romero gathered an unlikely team of Pittsburghers - policemen, iron workers, teachers, ad-men, housewives and a roller-rink owner - to shoot a revolutionary guerrilla style film that went on to become a cinematic landmark, offering a profound insight into how our society worked in a singular time in American history.
Unearthed & Untold: The Path to Pet Sematary (Streaming on Tubi TV)
A detailed look into the making of the 1989 horror classic based on Stephen King's best-selling novel, including filming locations and interviews.
King Cohen (Streaming on Shudder)
The true story of writer, producer, director, creator and all-around maverick Larry Cohen.
Ray Harryhausen: Special Effects Titan (Streaming on Tubi TV & Amazon Prime)
Documentary on the groundbreaking, iconic work of special-effects models pioneer Ray Harryhausen, whose work spans decades in fantasy cinema.
Future Shock: The Story of 2000 AD (Streaming on Vudu)
FUTURE SHOCK! The Story of 2000 AD charts how the comic came to be, how it has survived for 37 years, and how it continues to be an innovator and game-changer in both comics and the wider cultural world beyond.
Out of Print (Streaming on Tubi TV)
In a digital age, patrons of a unique movie house in LA, including prominent screen stars, fight to revive 35mm film, for the sake of cinematic art.
78/52: Hitchcock's Shower Scene (Streaming on Hulu)
Just when you thought it was safe to go back in the shower... Discover how Alfred Hitchcock's Psycho changed film history forever with one shocking scene.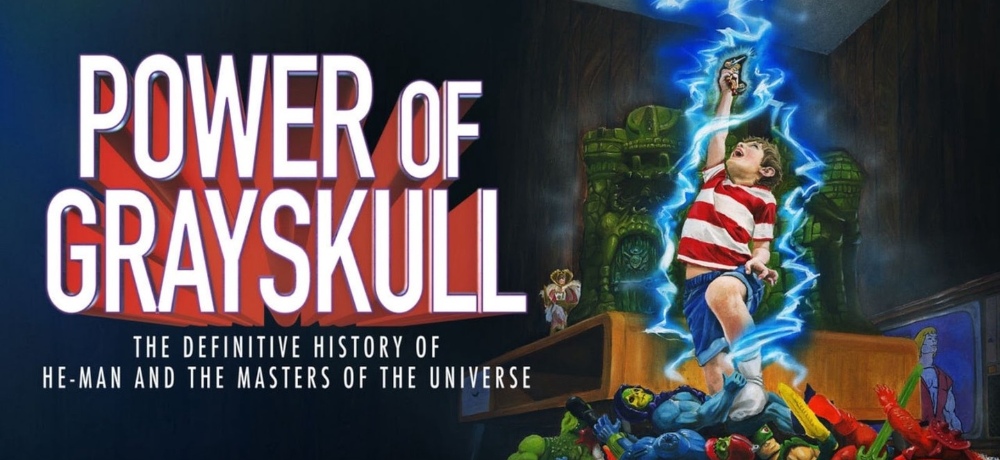 Power of Grayskull: The Definitive History of He-Man and the Masters of the Universe (Streaming on Netflix)
This colorful documentary explores the origins and impact of He-Man, a character whose power stretched well beyond a toy line and children's TV show.
Alfred Hitchcock: The Master of Suspense (Streaming on Tubi TV)
A revealing look at the legendary director, this documentary features rare interviews and behind-the-scenes footage from Hitchcock's greatest films.
Why Horror? (Streaming on Shudder)
WHY HORROR is a feature length documentary following horror journalist Tal Zimerman as he looks at the psychology of horror around the world in order to understand why we love to be scared. Horror is a global phenomenon. Millions of people love it, yet horror fans are often misunderstood. Tal Zimerman should know. He is one of them. Tal is a Canadian journalist and a full-fledged fan of everything deep, dark and disgusting. But lately he's been asking himself - Why?
100 Years of Horror (Streaming on Tubi TV)
Hosted by Christopher Lee, this program chronicles the history of horror from the earliest chillers and creature features to the modern era of horror.
Wrinkles the Clown (Streaming on Hulu)
It started with a YouTube video: a sleeping child, oblivious to the clown slowly emerging from under her bed. Soon, more mysterious videos surfaced. Wrinkles The Clown explores the internet phenomenon and the hysteria it inspired.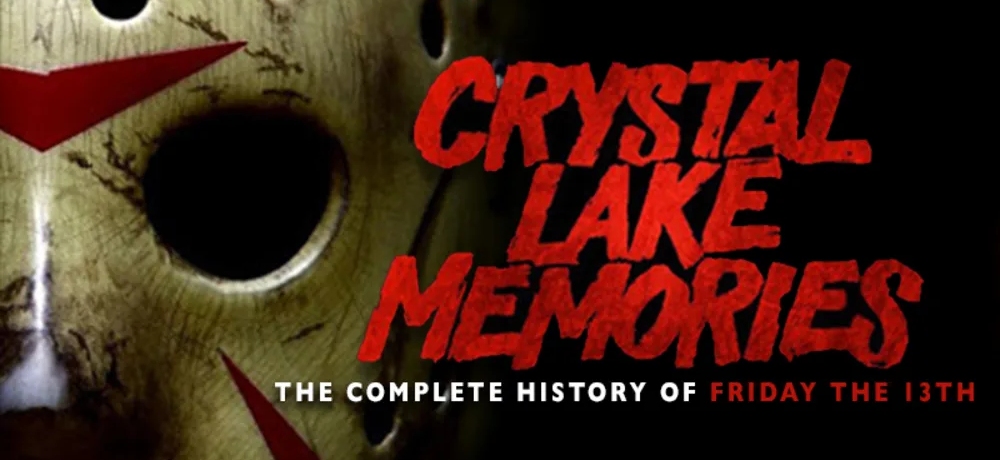 Crystal Lake Memories (Streaming on Shudder)
From Mrs. Voorhees to Mr. Krueger, this delectable doc offers an in depth look at each entry in the FRIDAY THE 13th series. After making his mark with the acclaimed ELM STREET saga NEVER SLEEP AGAIN, Daniel Farrands tackled the other titan of '80s horror: Jason Voorhees, the hockey-masked maniac who slayed hundreds during his journey from Camp Crystal Lake to outer space and back again. Corey Feldman narrates, while the franchise's core creatives and cast members offer insights sure to surprise even the most fervent FRIDAY fans.
The American Scream (Streaming on Tubi TV)
Three seemingly normal families break out of their suburban mold every October in order to see who can create the most over-the-top haunted house.
Leviathan: The Story of Hellraiser and Hellbound: Hellraiser II (Streaming on Shudder)
A feature length documentary uncovering the history and the making of Hellraiser and Hellbound: Hellraiser II.
Back in Time (Streaming on Tubi TV & Hulu)
Back in Time is a look at the impact the Back to the Future movies have had on our culture. From Spielberg to Zemeckis, Lloyd and Fox, paired with amazing trilogy fans, Back in Time features interviews and footage that must be seen.
Haunters: The Art of the Scare (Streaming on Tubi TV & Amazon Prime & Shudder)
A mind-blowing documentary about how haunted houses for Halloween have spawned a controversial subculture of full-contact terror simulations. Go inside the most notorious extreme haunt in the world and ask yourself - how far is too far?
Monster Madness: The Golden Age of the Horror Film (Streaming on Tubi TV)
A look back at the golden age of horror through iconic monsters Frankenstein, Dracula, the Mummy and the Wolf Man that came out of Universal Studios.
Monster Madness: Mutants, Space Invaders and Drive Ins (Streaming on Tubi TV)
The history of low-budget horror, fantasy and sci-fi films — from Things to Creatures From the Black Lagoon — featuring the creatives who made them.