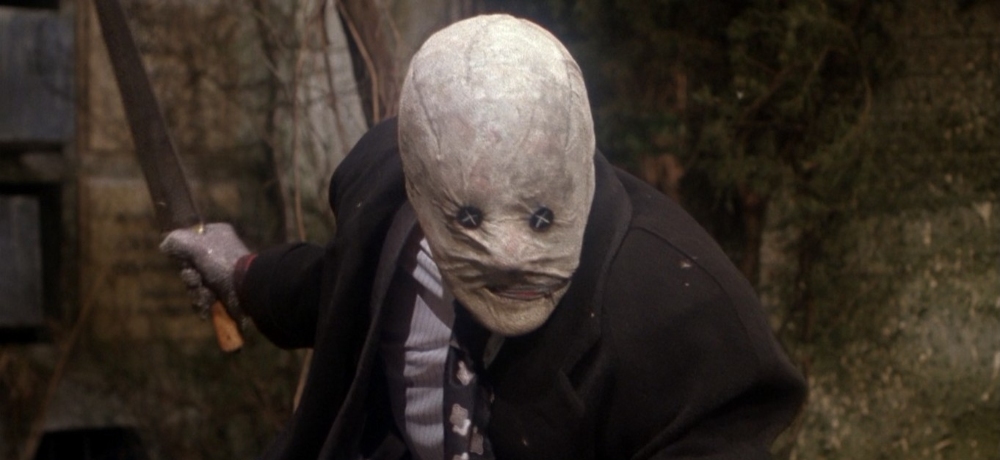 Happy Friday, dear readers! While time might feel like a bit of a flat circle right now, the weekend is officially upon us once again, and I don't know about you, but these days, movies are providing a very much-needed distraction. With that in mind, I thought I'd put together a list of horror and sci-fi movies that were released throughout the 1990s that you can currently stream for free on a variety of platforms like Vudu, Tubi TV, Crackle, Pluto TV, and IMDb TV.
I just figured we often spend a lot of time celebrating genre movies from the 1980s, so it was time to give the '90s their due, and there are a lot of great movies from that era that you can currently watch for free via streaming.
Stay safe, stay healthy and happy streaming!
The Exorcist III (Streaming on Vudu & Tubi TV)
A police lieutenant seeks answers in a psychiatric ward, when he ties a string of current murders to those of a serial killer executed long ago.
Bram Stoker's Dracula (Streaming on Crackle)
Gary Oldman and Winona Ryder star in the tortured tale of a charismatic vampire, based on the tale of the Prince of Darkness.
Disturbing Behavior (Streaming on Tubi TV)
The new kid in town stumbles across something sinister about the town's method of transforming its unruly teens into upstanding citizens.
Warlock (Streaming on Vudu)
In 17th century Boston, a warlock escapes death and magically leaps 300 years into the future, where he searches in Los Angeles for the three parts of the Devil's Bible that will unmake the world. Meanwhile, the witch hunter who brought him to trial aided by one of the warlock's victims is in hot pursuit to stop his heartless path of violence and foil his destructive plans.
Warlock II: The Armageddon (Streaming on Vudu)
He's back and meaner than ever! Satan's only son, the "Warlock" (Julian Sands) is potting even greater mayhem in this spine tingling, pulse pounding shocker! The Warlock's single goal is to free his father from the fiery chains that imprison him and unleash Satan's wrath upon the world. The only ones who can prevent complete world destruction are two warriors (Chris Young and Paula Marshall)- who alone possess the supernatural powers to challenge the Warlock and stop the inevitable Armageddon.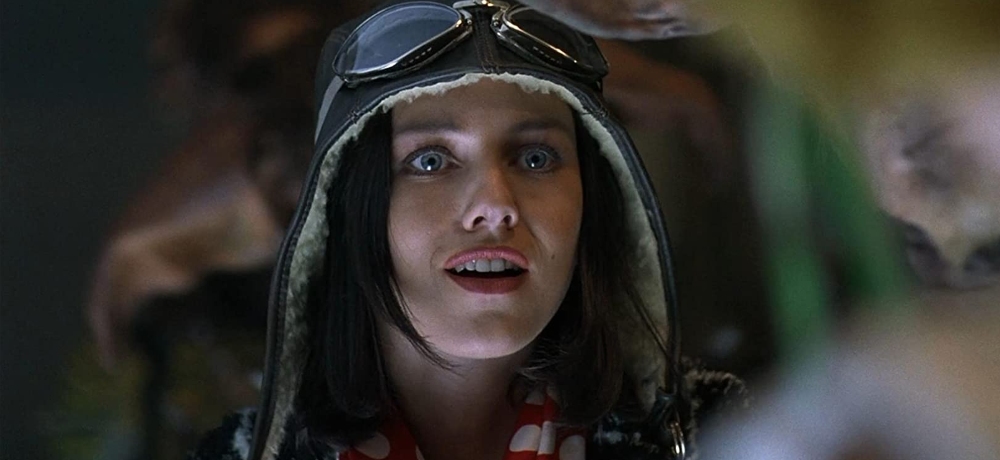 Tank Girl (Streaming on IMDb TV)
A girl is among the few survivors of a dystopian Earth. Riding a war tank, she fights against the tyranny of a mega-corporation that dominates the remaining potable water supply of the planet.
The Prophecy (Streaming on Tubi TV)
When the angel Gabriel comes to Earth to take a soul to end the battle in heaven, only a former priest and a little girl can halt his ultimate plan.
Mary Shelley's Frankenstein (Streaming on Crackle)
A horrifying but complex, intelligent and tragic Creature is brought to life, then abandoned, by its creator.
The Dentist (Streaming on Tubi TV)
When a dentist discovers that his wife is cheating on him, he goes insane, torturing and killing anyone who upsets him, even his patients.
Candyman: Farewell to the Flesh (Streaming on Pluto TV)
Sequel to CANDYMAN, set in New Orleans. A schoolteacher discovers the link between a series of mysterious killings and the spirit of an unjustly murdered slave.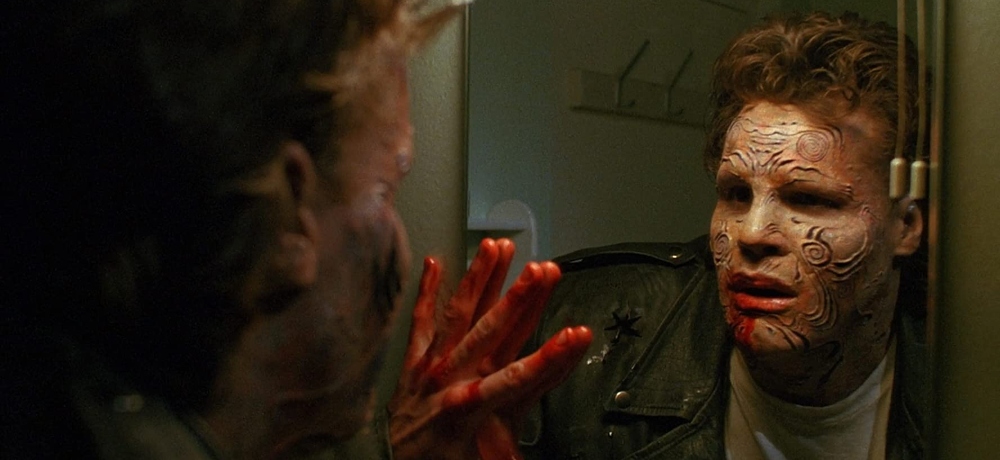 Nightbreed: Director's Cut (Streaming on Tubi TV)
A distraught man's psychiatrist frames him for murders he committed, which ultimately results in his death. But he comes back to life to seek revenge.
Body Snatchers (1993) (Streaming on Vudu)
Inspired by the 1956 classic INVASION OF THE BODY SNATCHERS, this new version follows the fates of a group of people on an Army base who discover that something is taking possession of the minds, bodies and emotions of the people they once knew and loved. Starring Gabrielle Anwar, Meg Tilly, Terry Kinney and Forest Whitaker.
Flatliners (1990) (Streaming on Crackle)
Five ambitious medical students embark on a daring and arrogant experiment: to push through the confines of life and touch the face of death.
Cube (Streaming on IMDb TV & Tubi TV)
Seven strangers find themselves imprisoned in a seemingly endless maze filled with deadly traps and must fight to escape, despite the odds.
Maniac Cop 2 (Streaming on Vudu & Tubi TV)
A formerly heroic cop returns from the dead and joins forces with a psychotic serial killer to destroy his enemies and settle scores.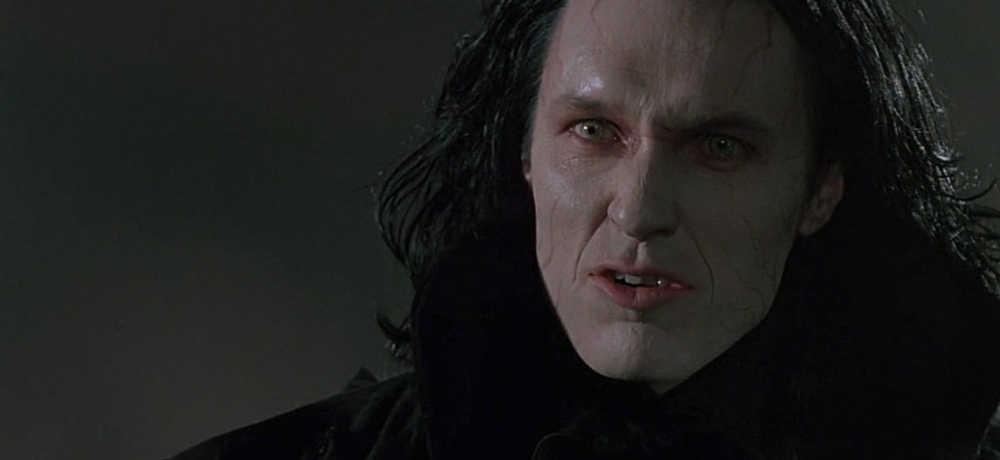 John Carpenter's Vampires (Streaming on Crackle)
A vampire hunter must retrieve a cross before it falls into the hands of the undead, producing dire consequences for humanity.
Bad Moon (Streaming on Tubi TV)
Full, crescent, quarter... each is a Bad Moon for Ted Harrison. By day, he's a photojournalist visiting family in the Pacific Northwest. By night, he transfigures into a horrific half-human – a werewolf.
Halloween: The Curse of Michael Myers (Streaming on Vudu)
The town of Haddonfield, Illinois, celebrates Halloween for the first time in five years, only to be joined in the festivities by maniacal mass murderer Michael Myers, with his nemesis, the inveterate psychiatrist Dr. Loomis, hot on his heels.
Halloween: H20 (Streaming on Vudu)
Now the headmistress of a private school, Laurie Strode (Jamie Curtis) is still struggling with the horrifying, 20-year-old memories of the maniacal killer Michael Myers. When he suddenly reappears with a vengeance! And this Halloween, his terror will strike a whole new generation! Laurie's rebellious son (Josh Hartnett), his girlfriend (Michelle Williams), and the school security guard (LL Cool J) will become Michael's newest victims unless Laurie can conquer her greatest fears and put evil in its place once and for all!
Ice Cream Man (Streaming on Tubi TV)
A pitiful man just released from an insane asylum wants to make kids happy, so he opens an ice cream factory and turns brats into flavors of the day.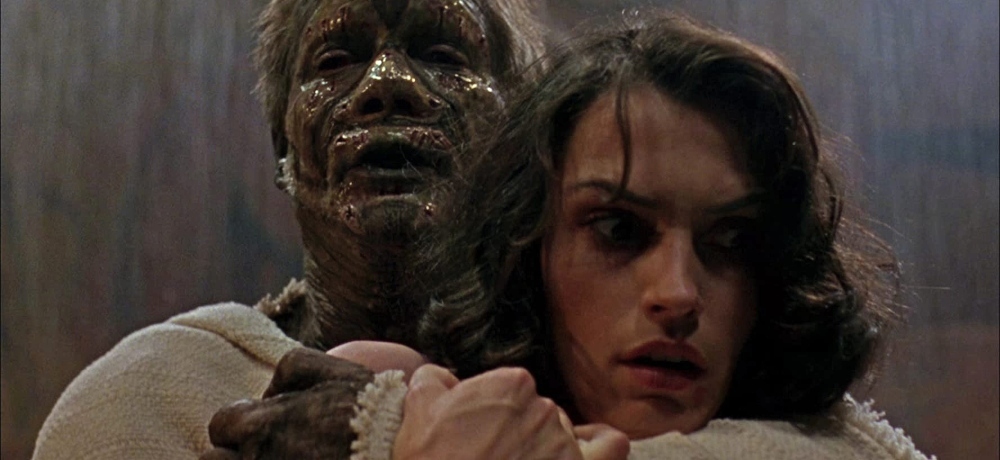 Lord of Illusions (Streaming on Pluto TV)
Scott Bakula ("Sibling Rivalry") portrays Harry D'Amour, a private detective visiting Los Angeles on a routine investigation. Harry gets more than he bargains for when he encounters Philip Swan (Kevin J. O'Connor, "The Mummy").
Return of the Living Dead 3 (Streaming on Tubi TV)
When a young woman dies in a horrific accident, her lover uses a bizarre military research experiment to bring her back to life, but its only a matter of time before she becomes a brain craving zombie.
Starship Troopers (Streaming on IMDb TV)
Humans in a fascist, militaristic future wage war with giant alien bugs.
Castle Freak (Streaming on Tubi TV)
A man struggles to save his family from the strange and deadly occurrences in the castle they've inherited. Soon they discover a hideous and deformed creature is living within the castle walls!
The Fan (1996) (Streaming on Crackle)
A baseball fan becomes obsessed with his favorite player.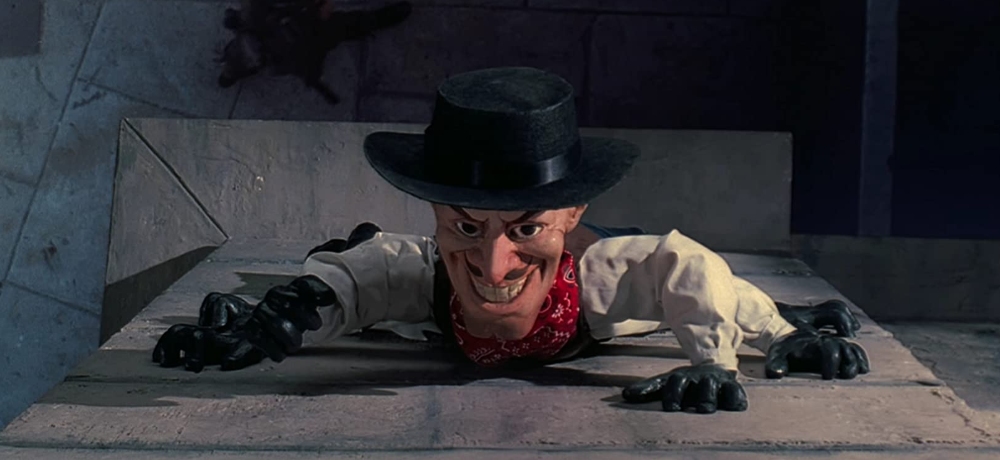 Puppet Master III: Toulon's Revenge (Streaming on Tubi TV)
A French puppeteer creates an army of bloodthirsty puppets to inflict deadly vengeance on the Nazi henchmen who murdered his beloved wife.
The Rage: Carrie 2 (Streaming on Vudu)
Sequel to the 1976 horror thriller, the film is a supernatural thriller about a teenage loner whose telekinetic powers awaken when she becomes the focus of a cruel high school joke.
Stigmata (Streaming on Pluto TV & Tubi TV)
Bleeding sores matching Jesus's crucifixion wounds develop on an atheist woman and a skeptical priest sent to investigate finds dark forces at work.
I Still Know What You Did Last Summer (Streaming on Crackle)
A psychotic fisherman seeks his revenge against four young college students. 
Wishmaster 2: Evil Never Dies (Streaming on Pluto TV & Tubi TV)
Evil has been summoned once again when, during a botched art heist, the Djinn is freed from his gem prism by a burglar named Morgana. Fearing for the fate of humanity, Morgana seeks the aid of her former lover, who is now a priest, to combat the Djinn.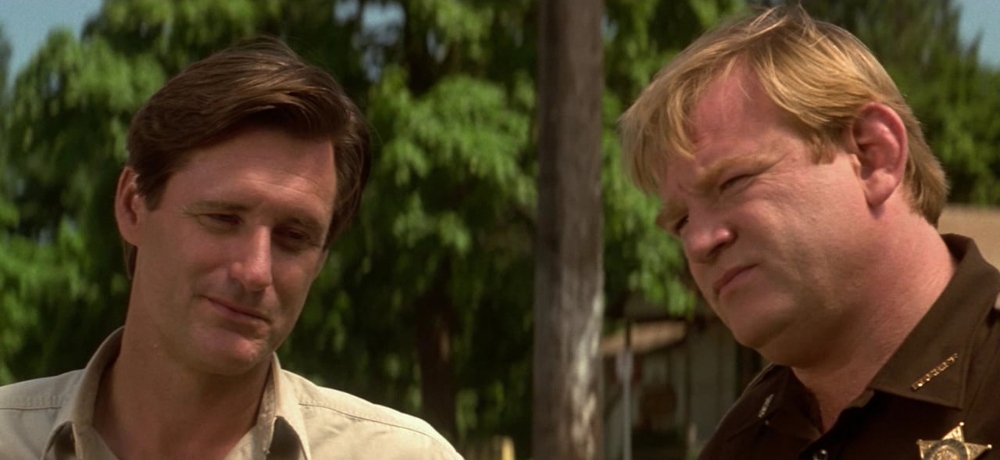 Lake Placid (Streaming on Crackle)
Welcome to Black Lake. Its placid waters compliment the pristine Maine wilderness it borders. This tranquil setting is probably the last place you'd expect a gruesome fatality. But then it's also the last place you'd expect to find a 30-foot, narrow-snouted, multi-toothed, reptile of the species Crocodylus--an eating machine more commonly known as a crocodile.
Def by Temptation (Streaming on Tubi TV)
A sexy female vampire is hell-bent on destroying Joel, a young theology student. Will he be able to resist her charms, or just be one more victim?
Texas Chainsaw Massacre: The Next Generation (Streaming on Crackle)
It's prom season once again for a Texas high school and while on their way to the big dance, Jenny (Renée Zellweger) and her friends decide to take a detour through the woods. The night takes an unexpected turn after they accidentally crash their car and find themselves stranded in the middle of nowhere. With few options, they decide to seek help in Darla, a seemingly innocent insurance agent whose office is located not too far away. After Darla calls for help, they set out back to the scene of the crash believing they'll soon be rescued. But their return is met with terror as they run into Leatherface and his insane brother Vilmer (Matthew McConaughey). Taken to an old farmhouse, they're greeted by the rest of the crazy, cannibalistic clan and it looks as if this is their last stop.
Jack Frost (Streaming on Tubi TV)
A sheriff is targeted by an escaped psychopath, but this particular lunatic has transformed from a murderous human into a bloodthirsty snow monster.