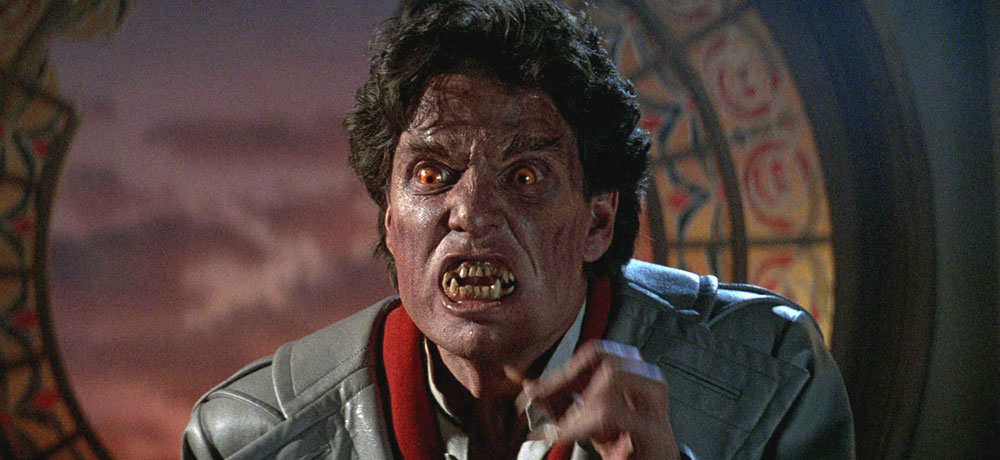 I don't think it's much of a secret that right now, there is a lot of uncertainty in the world, and I'm not sure how you're feeling, but this writer could use a little levity in her life right about now. So, with that in mind, I decided to scour a bunch of the various streaming services out there—Vudu, Tubi TV, Amazon Prime, Shudder, Hulu, Netflix, Crackle and YouTube—to put together the ultimate list of "not so serious" horror and sci-fi movies (and one animated series!) that are currently available to watch from the comfort of your own home, as we hunker down and navigate these uncertain times.
Some of these services are free (usually with ads) and some are platforms that you need a subscription for, but with more than 70 different titles here that range from horror comedy to social satire to pitch-black comedy to even a few audacious feats of genre filmmaking, there should undoubtedly be something here for every kind of fan out there.
Stay safe, wash your hands, and happy streaming, everyone!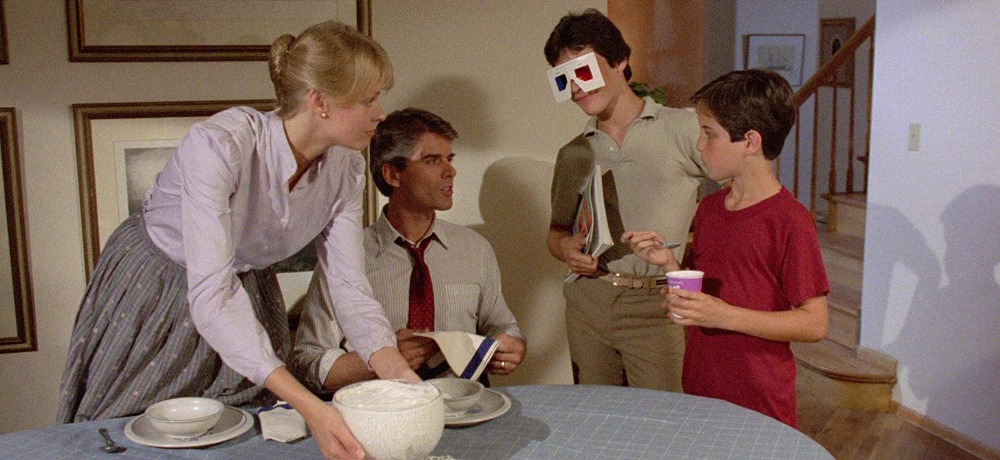 The Stuff (Streaming on Tubi TV & Amazon Prime)
A dairy conglomerate hires an FBI agent-turned-industrial mole to investigate a new dessert product that once eaten starts eating your body alive.
Tremors (Streaming on Netflix)
After a seismologist gets unusual readings on her equipment, handymen discover 30-foot-long carnivorous worms that suck their prey underground.
Tremors 2: Aftershocks (Streaming on Netflix)
A rag-tag team of survivalists and scientists battle supersucking desert creatures that are worming their way through the oil fields of Mexico.
The Cabin in the Woods (Streaming on Hulu & Amazon Prime)
In this twisted thriller, five friends arrive at a secluded cabin with clear instructions for their anticipated mountain getaway. But when the rigid rules are broken, punishment is swift and everyone will pay.
Fright Night (1985) (Streaming on Crackle)
A teenager enlists the help of a TV horror movie host to subdue a suave vampire.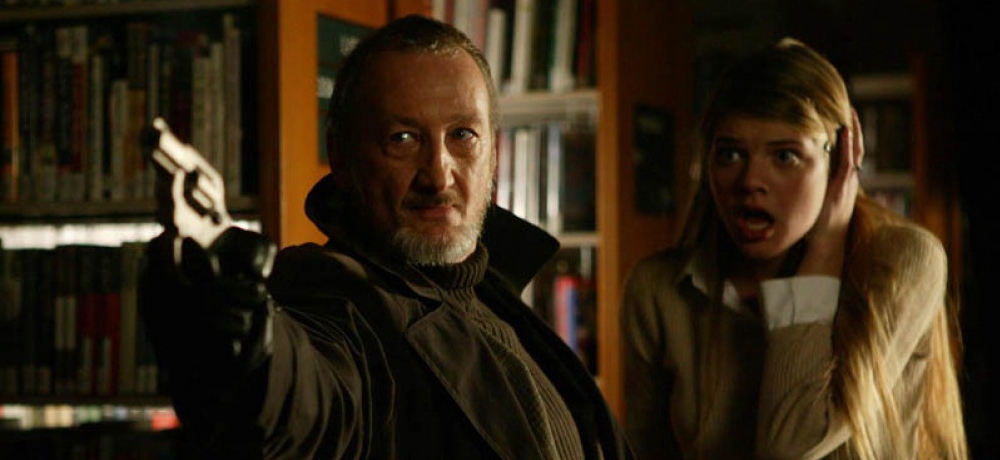 Behind the Mask: The Rise of Leslie Vernon (Streaming on Shudder)
In this clever mockumentary, a camera crew follows an aspiring slasher movie killer.
Clue (Streaming on Amazon Prime)
Six guests are anonymously invited to a strange mansion for dinner, but after their host is killed, they must cooperate with the staff to identify the murderer as the bodies pile up.
Stan Helsing (Streaming on Vudu & Tubi TV & Amazon Prime)
A video store clerk learns he is Stan Van Helsing, descendant of the famed monster killer, and must save his town by defeating the six greatest movie monsters of all time.
One Cut of the Dead (Streaming on Shudder)
While shooting a low-budget zombie film in an abandoned warehouse, the crew find themselves caught between actual zombies and a mad director who won't stop rolling. If you think you know what happens next, think again. Filmmaker Shinichiro Ueda turns the film on its head more than once for one of the wildest, funniest, and most surprising zombie movies of all time.
Elvira: Mistress of the Dark (Streaming on Tubi TV & Hulu & Amazon Prime)
With dreams of performing on the Vegas strip, a buxom TV host tries to raise her own budget, but her outlandish methods get her into some trouble.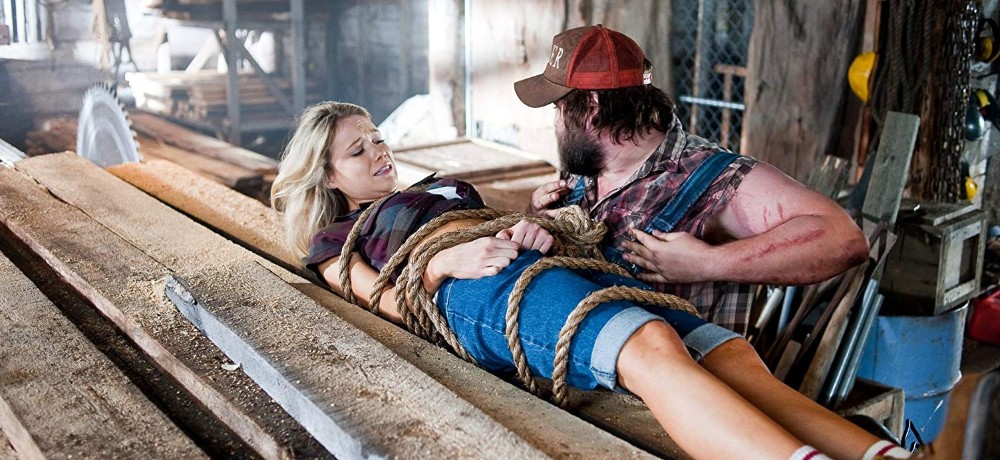 Tucker & Dale vs. Evil (Streaming on Netflix)
Relaxing in your cabin is tough when screaming teens keep mistaking you for a backwoods killer. Awkward.
The Monster Squad (Streaming on Amazon Prime)
Members of a monster fan club meet Count Dracula, Wolfman, Frankenstein, the Mummy and Gill Man.
Lake Placid (Streaming on Crackle)
Welcome to Black Lake. Its placid waters compliment the pristine Maine wilderness it borders. This tranquil setting is probably the last place you'd expect a gruesome fatality. But then it's also the last place you'd expect to find a 30-foot, narrow-snouted, multi-toothed, reptile of the species Crocodylus--an eating machine more commonly known as a crocodile. It is at this lake where an emotionally fragile, nature-phobic, New York paleontologist who's been reluctantly dispatched for her first real field assignment, teams up with an eccentric billionaire to find this menace.
The Voices (Streaming on Vudu & Tubi TV)
Jerry (Ryan Reynolds) is a chipper guy, clocking the nine-to-five at a bathtub factory. With the help of his court-appointed psychiatrist, he pursues his office crush (Gemma Arterton). However, the relationship takes a sudden, murderous turn after she stands him up for a date. Guided by his evil talking cat and benevolent talking dog, Jerry must decide whether to keep striving for normalcy, or indulge in a much more sinister path. Also starring Anna Kendrick and Jacki Weaver.
Brain Damage (Streaming on Hulu)
Meet Elmer. He's your local, friendly parasite with the ability to induce euphoric hallucinations in his hosts.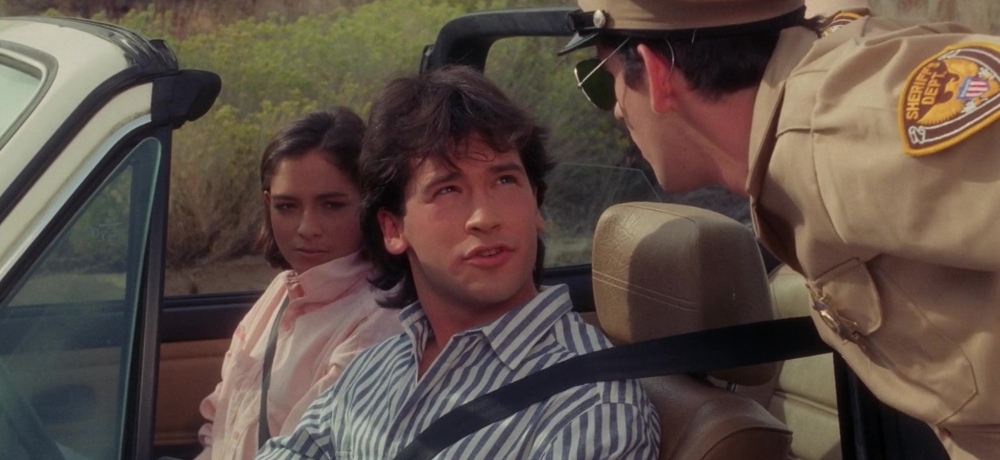 Munchies (Streaming on Tubi TV)
When an archaeologist finds a strange beast in a Peruvian cave, he takes him home, unprepared for the ensuing chaos as the beast starts to multiply.
Evolution (Streaming on Netflix & Amazon Prime)
After two community college geology professors discover microscopic alien life-forms on a meteorite, the military and government become involved.
Vampire's Kiss (Streaming on Vudu)
A frustrated Manhattan literary editor, Peter Loew, meets a mysterious woman. During a passionate night of lovemaking, the woman bites him on the neck, drawing blood. When she disappears the next morning, Peter becomes convinced that she was a vampire and that he's become one too. As he loses himself to pressure of everyday life, he begins to act the role of a creature of the night.
Scary Movie (Streaming on Netflix)
The Wayans brothers spoof some of Hollywood's biggest blockbusters, including Scream, I Know What You Did Last Summer, The Matrix and American Pie.
Housebound (Streaming on Tubi TV)
A violent young woman and felon gets placed on house arrest, but prison would be safer for her than what becomes a halfway house of paranormal horror.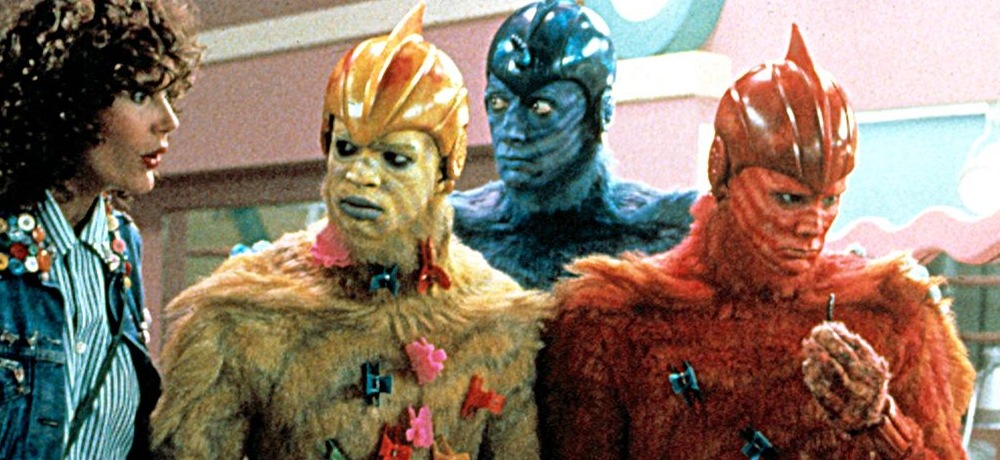 Earth Girls Are Easy (Streaming on Hulu)
Three furry, colorful aliens crash-land in L.A. and are introduced to American pop culture by a ditsy manicurist.
Dude Bro Party Massacre III (Streaming on Shudder)
A young bro infiltrates a fraternity after the serial killer Motherface murders his twin brother.
Hell Baby (Streaming on Vudu & Tubi TV & Shudder & Amazon Prime)
An expectant couple moves into a haunted fixer-upper in New Orleans. Things spiral out of control and only the Vatican's elite exorcism team can save them, or can they?
Killer Klowns from Outer Space (Streaming on Tubi TV)
Send in the clowns, this cult classic is back! One-of-a-kind alien invasion sci-fi featuring blood drinking alien clowns harvesting a small city.
Found Footage 3D (Streaming on Shudder)
When he's hired to document the behind-the-scenes action of the "the first 3D found-footage horror film," an aspiring filmmaker packs up his camera and travels with the film's crew to a creepy cabin in the woods. But when the fictional evil presence from their film begins appearing in his behind-the-scenes footage, he has to figure out how to stop it, or it just may find its way into the real world.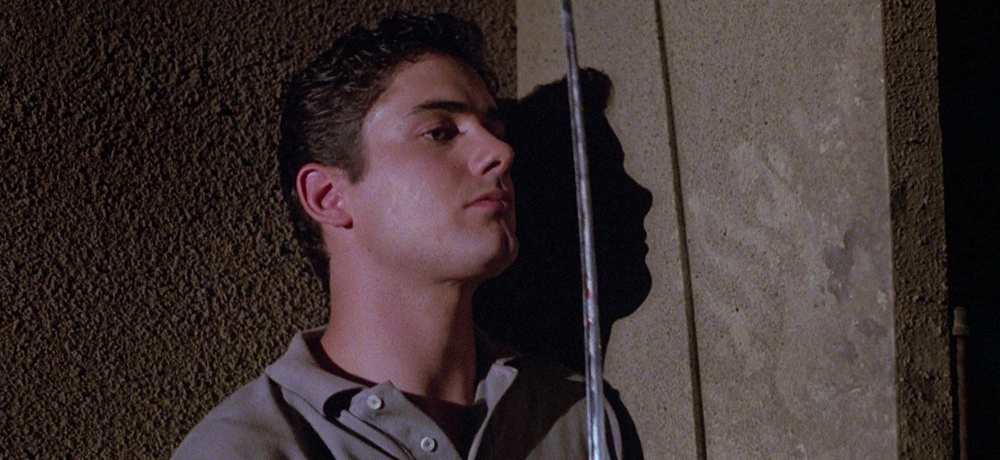 Waxwork (Streaming on Vudu & Tubi TV & Amazon Prime)
A wax museum owner uses his horror exhibits to unleash evil on the world.
You're Next (Streaming on Vudu & Tubi TV)
The Davisons' family reunion goes awry when their home comes under siege by a mask-wearing team of crossbow-bearing assailants.
Men in Black (Streaming on Netflix)
A streetwise cop teams with a veteran government agent to work for a super-secret, extremely dapper team that monitors extraterrestrials on Earth.
Saturday the 14th (Streaming on Tubi TV & Amazon Prime)
This horror spoof follows a family as they move into a creepy house, inhabited by frightening creatures. Nightmarish chaos ensues.
Bubba Ho-Tep (Streaming on Vudu)
Having switched identities with an impersonator years before his "death", but having missed his chance to switch back, Elvis (Bruce Campbell) ends up an elderly resident at a nursing home in East Texas. Together with a fellow resident who believes he's President Kennedy (Ossie Davis), Elvis must battle an evil Egyptian entity who has chosen their care facility as his hunting grounds.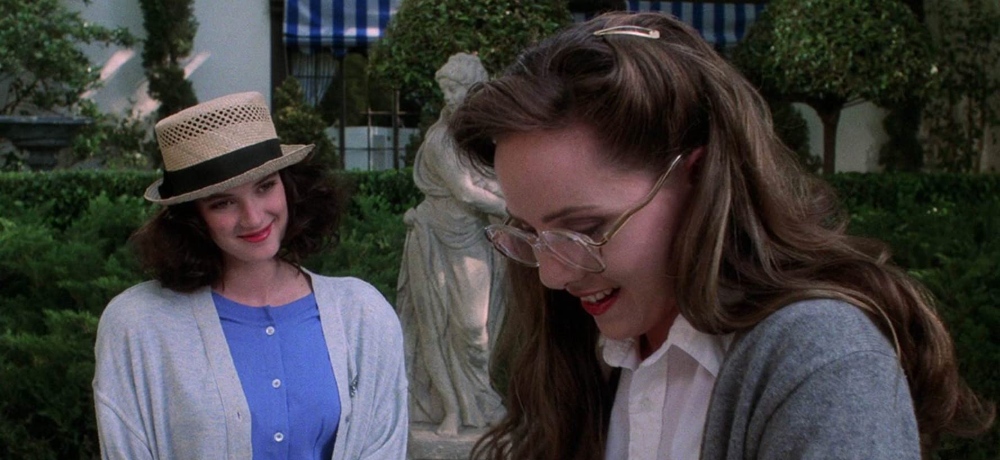 Heathers (Streaming on Hulu & Shudder)
Westerburg High School's elite clique of popular girls is "The Heathers," comprised of the powerful Heather Chandler, the green-with-envy Heather Duke, and the cowardly Heather McNamara. Rounding out the foursome is Veronica Sawyer (Winona Ryder), who is so fed up with the Heathers and the entire peer pressure cooker that she starts running with J.D. (Christian Slater), a mysterious - and possibly psychotic - motorcycle-riding newcomer. But what begins as their noble effort to rid Westerburg of its bad apples ends up taking a real toll. And their teen rebellion produces a serious and mounting body count.
All Cheerleaders Die (Streaming on Tubi TV & Shudder)
After an accident, Blackfoot High's cheerleaders are resurrected via witchcraft, with vengeance in their heart.
Hello Mary Lou: Prom Night II (Streaming on Vudu & Tubi TV & Shudder & Amazon Prime)
Thirty years after her accidental death at her 1957 senior prom, the tortured spirit of prom queen Mary Lou Maloney returns to seek revenge.
Little Monsters (2019) (Streaming on Hulu)
A film dedicated to all the kindergarten teachers who motivate children to learn, instill them with confidence and stop them from being devoured by zombies.
The Return of the Living Dead (Streaming on Tubi TV & Amazon Prime)
While working at a medical supply company, two employees release a gas that raises the dead, causing the town to be overrun with flesh-eating zombies.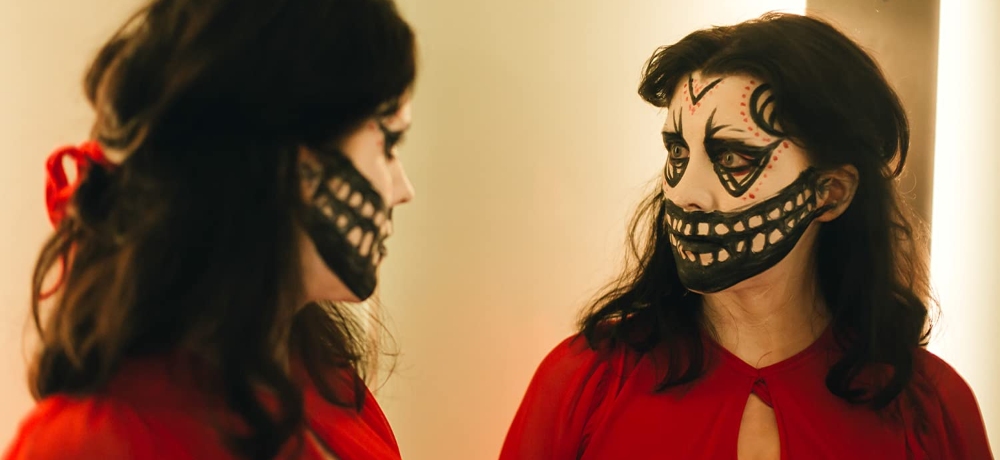 Prevenge (Streaming on Shudder)
A pregnant woman sets out to get revenge on seven strangers in this British black comedy-slasher.
Teen Wolf (Streaming on Vudu & Tubi TV & YouTube & Amazon Prime)
A teenage boy's incredible werewolf powers improve the quality of his life in dramatic and hilarious ways.
Teen Wolf Too (Streaming on Tubi TV)
Jason Bateman (Horrible Bosses) takes over in this sequel to the '80s classic. Teen Wolf Too is the further comic adventures of a teenage werewolf as Todd Howard's younger werewolf cousin goes to college on a sports scholarship.
Critters 2: The Main Course (Streaming on Vudu)
The nasty little aliens with the voracious appetite for human flesh may have been defeated, but they left something behind...And when two men from a small town in Kansas find a bunch of exotic eggs, the critters soon hatch--unleashing a very hungry horde of ugly little monsters on the town.
Mayhem (Streaming on Shudder)
Derek Cho (Steven Yeun, "The Walking Dead") is having a really bad day. After being unjustly fired from his job, he discovers that the law firm's building is under quarantine for a mysterious and dangerous virus. Chaos erupts throughout the office as the victims of the disease begin acting out their wildest impulses. Joining forces with a former client (Samara Weaving, "Ash vs Evil Dead") who has a grudge of her own, Derek savagely fights tooth and nail to get to the executives on the top floor and settle the score once and for all.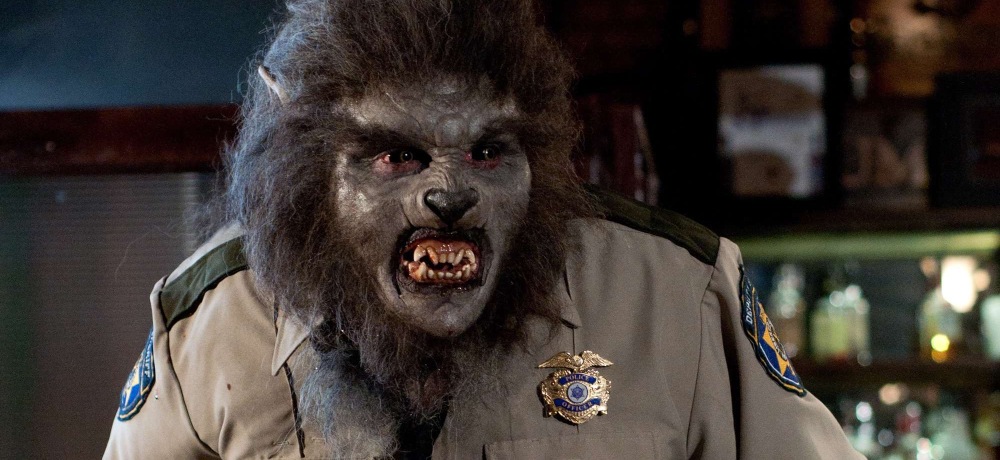 WolfCop (Streaming on Tubi TV & Hulu & Shudder)
One evening during the late shift, Lou investigates a mysterious disturbance at the edge of town and wakes up with a pentagram carved in his chest, heightened senses and body hair that's growing at an alarming rate.
Parents (Streaming on Tubi TV & Amazon Prime)
In this bizarre and very black comedy set in 1950s suburbia starring Randy Quaid (Kingpin), Michael Laemle comes to suspect that his conventional parents have a little secret which they have kept from him.
Re-Animator (Streaming on Shudder)
This beloved '80s cult horror hit follows a student who brings the dead back to life.
She-Devil (Streaming on YouTube & Amazon Prime)
The author of 32 best-selling romance books takes her accountant away from his frumpy wife. And when this overweight suburban wife discovers what's been going on, she wreaks malicious and delicious revenge…
Bloodsucking Bastards (Streaming on Vudu)
When an office worker at a soul-crushing company loses a promotion to his longtime nemesis, he begins to fear for more than his job as strange disappearances and bizarre deaths suggest the office is turning into a haven for the undead.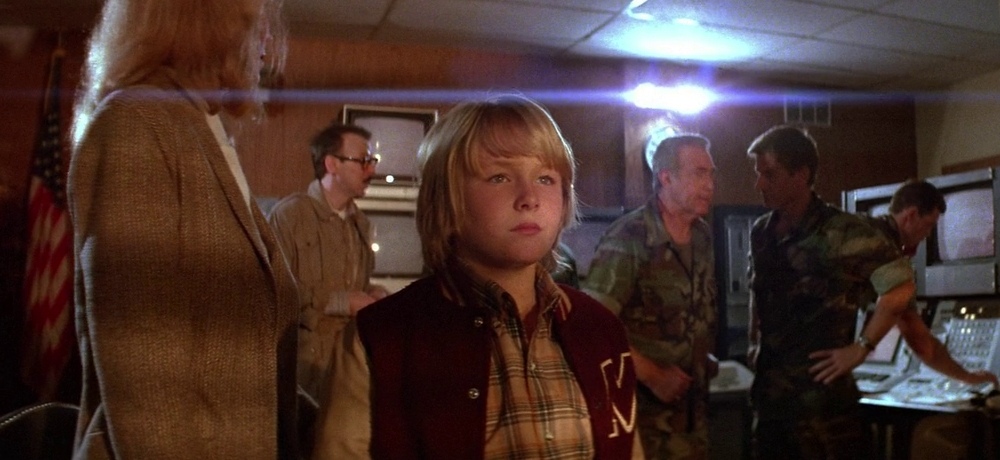 Invaders from Mars (1986) (Streaming on Tubi TV)
No one believes a boy who says he saw a spaceship landing near his home, except the alien vampires who plan to feed on his parents and neighbors.
Tragedy Girls (Streaming on Hulu)
Best friends Sadie and McKayla are on a mission to boost their social media fandom as amateur crime reporters hot on the trail of a deranged local serial killer. After they manage to capture the killer and secretly hold him hostage, they realize the best way to up get scoops on future victims would be to, you know, murder people themselves. As the @TragedyGirls become an overnight sensation and panic grips their small town, can their friendship survive the strain of national stardom? Will they get caught? Will their accounts get verified?
Sorority Babes in the Slimeball-O-Rama (Streaming on Tubi TV & Shudder)
3 horny nerds, 2 sorority sisters, and 1 badass chick unleash a mischievous imp.
Dance of the Dead (Streaming on Amazon Prime)
On the night of the big High School Prom, the dead rise to eat the living, and the only people who can stop them are the losers who couldn't get dates to the dance.
Grabbers (Streaming on Hulu)
In this comic sci-fi thriller, the inhabitants of a small island discover they must get drunk in order to survive an invasion of bloodsucking aliens.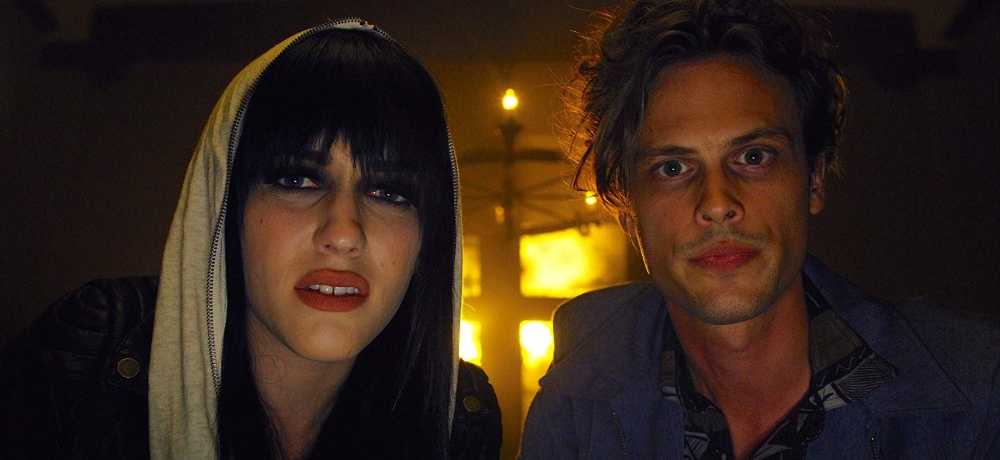 Suburban Gothic (Streaming on Tubi TV & Shudder)
Raymond has a prestigious MBA, but he can't find work. He can also channel the paranormal, but chatting with a cute girl still mystifies him. Kicked out of his apartment, Raymond returns home to his overbearing mother, his ex-jock father, and some beer-bellied former classmates. When a vengeful ghost starts terrorizing his small town home, Raymond the city-boy has to recruit Becca, the badass local bartender, to solve the mystery of the spirit threatening their lives. This quirky paranormal comedy stars Matthew Gray Gubler (Criminal Minds) and Kat Dennings (2 Broke Girls).
Transylvania 6-5000 (Streaming on Tubi TV & Amazon Prime)
Two skeptical tabloid newsmen are forced to report from Transylvania, and land in a comical world of werewolves, mummies, monsters, and vampires.
Mom & Dad (Streaming on Hulu)
A teenage girl and her little brother try to survive a wild 24 hours during which a mass hysteria of unknown origins causes parents to turn violently on their own children.
Bill & Ted's Bogus Journey (Streaming on Vudu)
Bill and Ted are killed by their evil twins -- robot agents from the future -- and find themselves transported to the fiery depths below. They gamble with the Grim Reaper and end up traveling through heaven to find a great scientist to help them blow their evil twins to smithereens.
My Name is Bruce (Streaming on Tubi TV)
An ancient guard of the dead is awakened by rowdy small-town teens. Risen in a bloody crusade against the town, actor Bruce Campbell must take him on.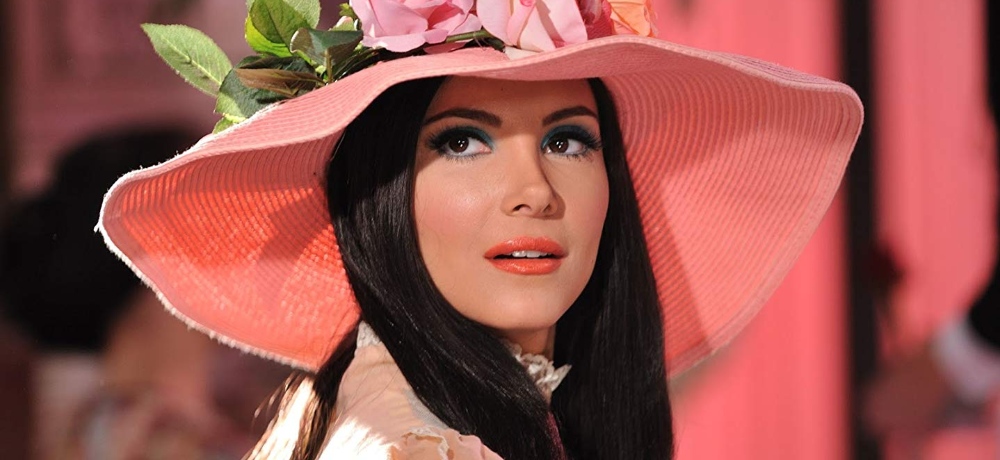 The Love Witch (Streaming on Vudu & Shudder & Amazon Prime)
A modern-day witch uses spells and magic to get men to fall in love with her, in a tribute to 1960s Technicolor thrillers.
Once Bitten (Streaming on Vudu & Tubi TV & YouTube & Amazon Prime)
A centuries-old vampiress comes to Los Angeles and stalks male virgins --she needs their blood to retain her youth and beauty. Her targets are left with an appetite for raw hamburgers and a tendency to sleep during the day so as to avoid sunlight.
Tammy & The T-Rex (Streaming on Shudder)
A teen learns that a scientist implanted her dead boyfriend's brain into an animatronic dinosaur.
House (Streaming on Tubi TV & Amazon Prime)
A Vietnam vet, reeling from a divorce and the disappearance of his son, tries to write a novel about his war experiences in his haunted boyhood home.
House II: The Second Story (Streaming on Tubi TV & Amazon Prime)
When a talented artist and his girlfriend move into a magnificent house, they discover its magical, and oftentimes, terrifying powers.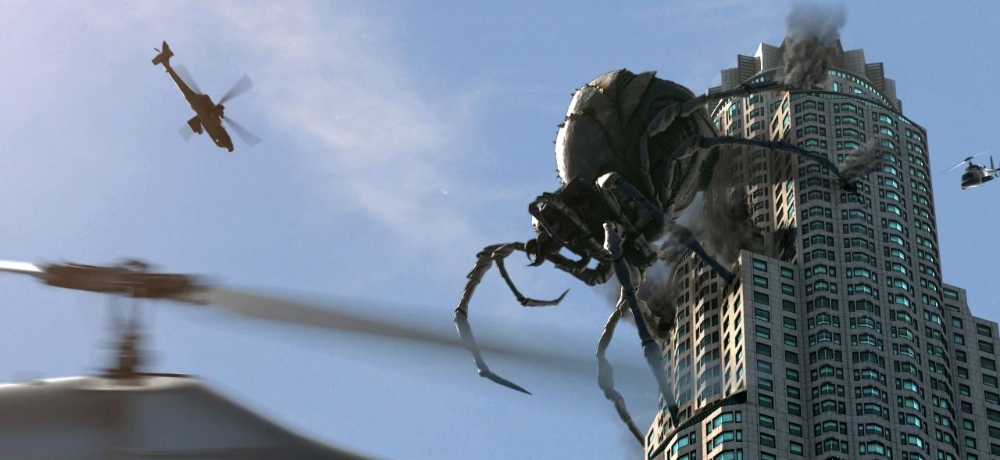 Big Ass Spider! (Streaming on Vudu & Tubi TV)
An exterminator (Greg Grunberg) and his sidekick (Lombardo Boyar) are caught in an epic battle when a military assault fails to contain a giant alien spider rampaging through the city of Los Angeles.
The VelociPastor (Streaming on Tubi TV & Amazon Prime)
In this cult film sensation, a newly orphaned priest travels to China in search of spirituality and instead gains the power to turn into a dinosaur.
Ghoulies III: Ghoulies Go to College (Streaming on Vudu)
The wise-cracking little demons are back in their third outrageous misadventure. This time the devilish little pets are in a head-on crash course through the halls of learning. The campus will never be the same!
Slumber Party Massacre II (Streaming on Tubi TV & Amazon Prime)
A teenage girl and her friends find themselves terrorized by a psychotic rock star who has a weaponized guitar fitted with a drill bit.
Society (Streaming on Shudder & Amazon Prime)
A teen suspects his wealthy family are part of a cabal of monstrous socialites.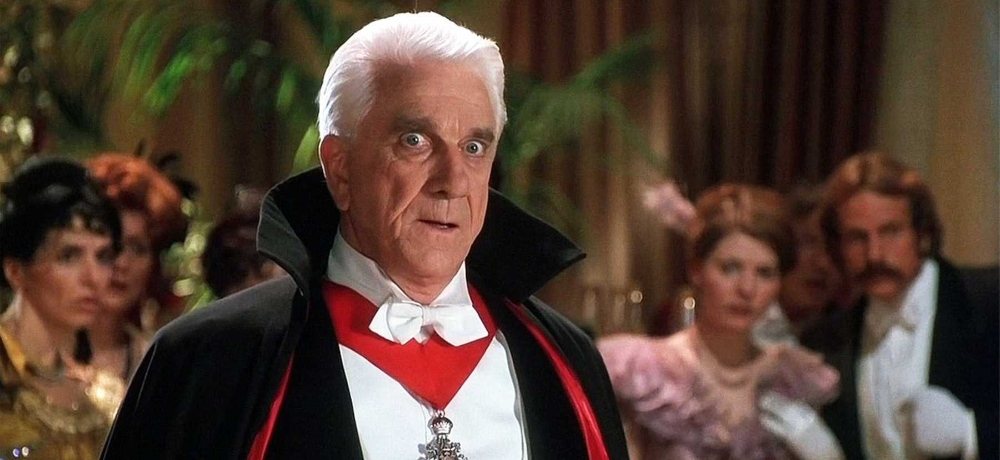 Dracula: Dead and Loving It (Streaming on Vudu)
Mel Brooks takes a turn at a classic horror tale. The vampires are loose, but somehow everyone's having a great time, including the undead count himself in Dracula: Dead and Loving It.
Bad Taste (Streaming on Amazon Prime)
The population of a small town disappears and is replaced by aliens that chase human flesh for their intergalactic fast food chain.
Sleepaway Camp II: Unhappy Campers (Streaming on Tubi TV)
As campers learn of the grisly murders that terrorized their beloved Camp Arawak six years ago, their carefree days at summer camp come to an end.
Sleepaway Camp III: Teenage Wasteland (Streaming on Tubi TV)
Psycho killer Angela Baker is eager to return to what she does best: slaughtering teenagers. Lucky for her, camp is back in session.
The Return of Swamp Thing (Streaming on Vudu & Amazon Prime)
Everyone's favorite muck-encrusted plant-man falls in love with Dr. Arcane's sexy daughter and must rescue her from her father's nefarious and murderous plans. Heather Locklear stars as the vegetarian plant-lover in this tongue-in-cheek comic book adaptation.
Tales from the Cryptkeeper (Streaming on Tubi TV)
The cartoon Cryptkeeper opens his vault of tales for your television screams. Each new "car-tomb" provides punny thrills, chills, and lessons when you watch!
Sharknado (Streaming on Amazon Prime)
When a freak tornado swamps Los Angeles, thousands of sharks terrorize the waterlogged populace, and nature's deadliest killer rules sea, land, and air.
Return of the Living Dead 3 (Streaming on Tubi TV & Shudder & Amazon Prime)
The government is still experimenting with the reanimating chemical Trioxin. When a young man loses his girlfriend in an auto accident, he uses the research to reanimate her, and helps her as she consumes the only thing that will nourish her—human brains.
Among Friends (Streaming on Vudu)
Good times take a dark turn when longtime friends get together for an 80's themed murder mystery party that is soon hijacked by someone from their past. The dinner guests will have to face their lies and secret betrayals as they discover the terrifying lengths to which their host will go to expose the truth.
The Toxic Avenger (Streaming on Amazon Prime)
A 90-lb nerd is transformed into a Hideously Deformed Superhero after falling into a misplaced barrel of nuclear waste in this Smash Hit Cult Classic!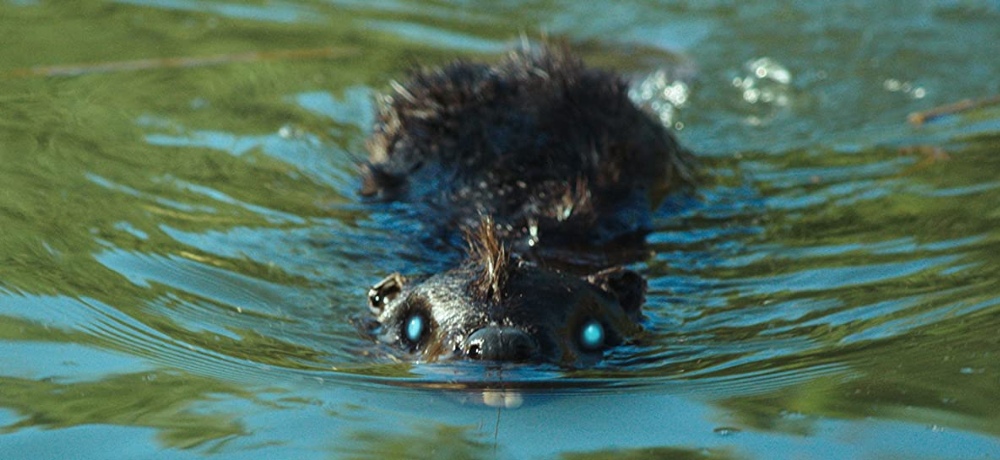 Zombeavers (Streaming on Tubi TV)
Three college girls go on a care-free, sexy, boozy vacation that comes to a sudden halt when toxic, zombie beavers try to eat them alive.