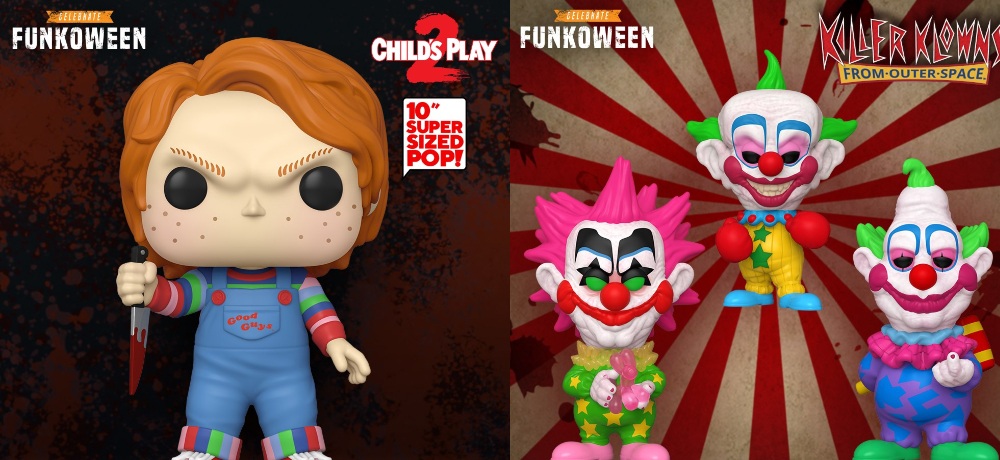 We may be months away from Halloween, but Funko is already celebrating in scary style this May with a week of "Funkoween" announcements that have kicked off with Child's Play 2, Killer Klowns From Outer Space, and Scoob!
Ahead of their releases later this year, Funko's first wave of Funkoween announcements include a super-sized Child's Play 2 Chucky Pop! vinyl figure, as well as vinyl figures of the creepy aliens from Killer Klowns From Outer Space and Shaggy and Scooby-Doo as they appear in the new movie Scoob!
Funko also revealed a spooky advent-style countdown calendar that includes a Pocket Pop! vinyl horror figure for each day in the 13 days leading up to Halloween.
You can check out the new Funkoween announcements below, and visit Funko's official website for more information on all of these upcoming releases.
Images from Funko: