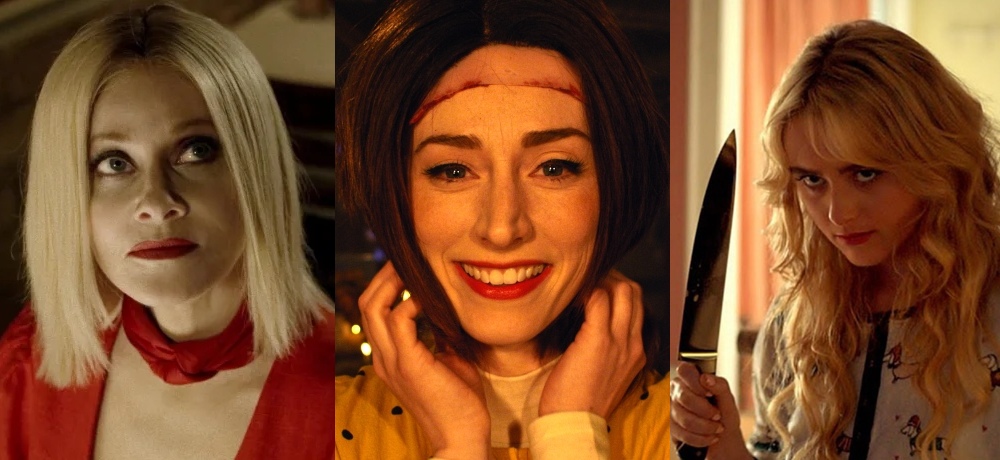 Happy Halloweekend, dear readers! The best weekend of the year has finally arrived, and I don't know about you, but I'm ready to indulge in all sorts of spooky shenanigans over the next few days. For this Halloween edition of "From Streams to Screams," I decided to focus on horror movies that have come out in the last few years that would be perfect to enjoy while celebrating the arrival of Halloween. 
If you're anything like me, I tend to focus a lot on my favorite horror movies throughout the month of October to feed my nostalgia. So this year, I've been trying to check out some recent horror movies I may have missed in an effort to broaden my horizons a bit. With that in mind, I put together a list of 25 recent horror films that are currently streaming that should either deliver up some thrills and chills, make you laugh, and/or get you into the Halloween spirit.
Happy Streaming - and more importantly - Happy Halloween!
Hell Fest (Available on Netflix)
A serial killer picks off a group of friends as they make their way through a hell-themed amusement park.
Scary Stories to Tell in the Dark (Streaming on Peacock)
A group of unsuspecting teens stumbles upon a book of horror stories that come to life to haunt them.
Black as Night (Streaming on Amazon Prime)
A resourceful teenage girl driven by revenge, alongside her trusted friends, spends her summer battling vampires terrorizing her city of New Orleans. Part of the Welcome to the Blumhouse collection.
The Barn (Streaming on Vudu & Paramount Plus & Tubi TV)
When a serial killer strikes Sugar Grove, Virginia, a rising journalist heads to town to cover the story. As her investigation continues, she uncovers the town's darkest secrets, making waves within the community and putting her in grave danger.
Haunt (Available on Shudder)
On Halloween, a group of friends encounter an "extreme" haunted house which promises to feed on their darkest fears. The night turns deadly as they come to the horrifying realization that some nightmares are real.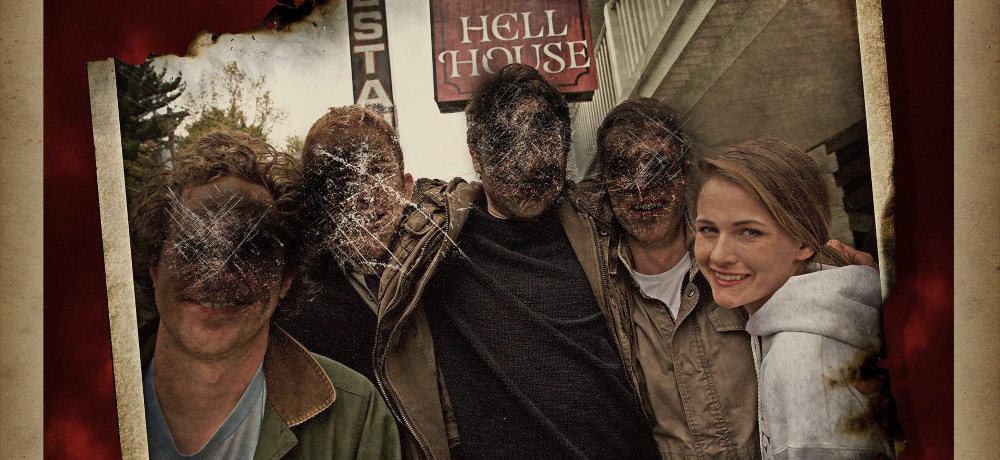 Hell House LLC (Streaming on Amazon Prime & Tubi TV)
On October 8th, 2009 a haunted house attraction opened its doors to the public in upstate New York. The entire crew was found dead, except for one. Five years later a documentary crew found her and the video footage from inside the house.
The Stylist (Streaming on ARROW)
We all dream of being someone else… but for Claire (Najarra Townsend, Contracted), that dream goes from an obsession to a living nightmare. Hairstylist by day, serial killer and collector of scalps by night, Claire's lonely existence is thrown into turmoil when her regular client, Olivia (Brea Grant, After Midnight; director of 12 Hour Shift), asks her to style her hair for her wedding day. Increasingly fixated on Olivia's seemingly flawless life, Claire vows to lock up her scalp collection and change her ways for good – only to discover that repressing your deadly desires is easier said than done…
The Empty Man (Streaming on HBO Max)
An ex-cop suspects that a series of mysterious disappearances in a small Midwestern town may be linked to a supernatural entity.
The Houses October Built (Available on Hulu & Tubi TV)
Looking to find an authentic, blood-curdling good fright for Halloween, five friends set off on a road trip in an RV to track down the ultimate haunted house.
The Houses October Built 2 (Available on Hulu & Tubi TV)
Recovering from the trauma of being kidnapped last Halloween by the Blue Skeleton, five friends head back out to visit more haunted house attractions. But when signs of the Blue Skeleton start appearing again a new terror begins...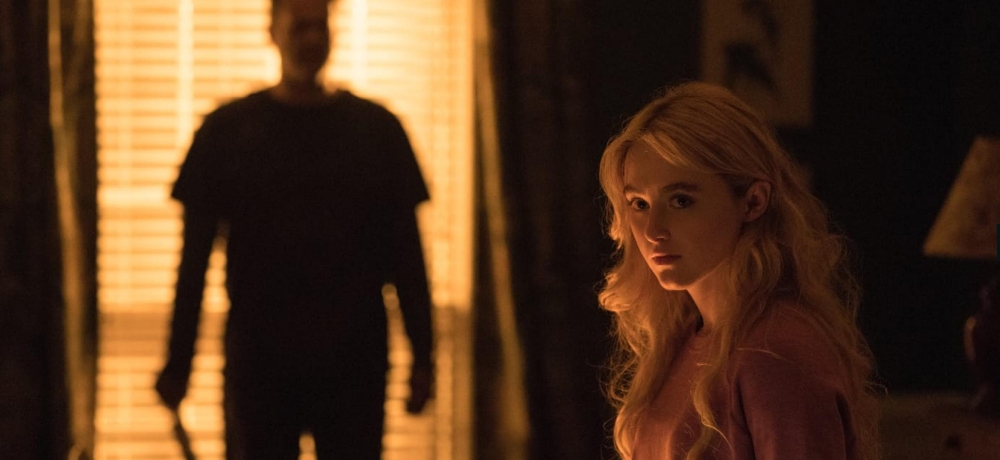 Freaky (Streaming on HBO Max)
A teen magically swaps bodies with a serial killer in this entertaining, genre-bending horror-comedy.
Vampires in the Bronx (Available on Netflix)
Three gutsy kids from a rapidly gentrifying Bronx neighborhood stumble upon a sinister plot to suck the life out of their beloved community.
Dude Bro Party Massacre III (Streaming on Tubi TV)
After his twin brother is killed on a frat house row, a young man lies his way into a bro-tastic fraternity to find the killer known as '"Motherface."
Censor (Available on Hulu)
A film censor is assigned to review a disturbing film that recalls her childhood memories. She begins to unravel how this eerie work might be tied to the long-ago disappearance of her sister.
Itsy Bitsy (Streaming on Vudu & Peacock)
An ancient mysterious relic unleashes a giant prehistoric spider that terrorizes a single mother and her two children in their new house.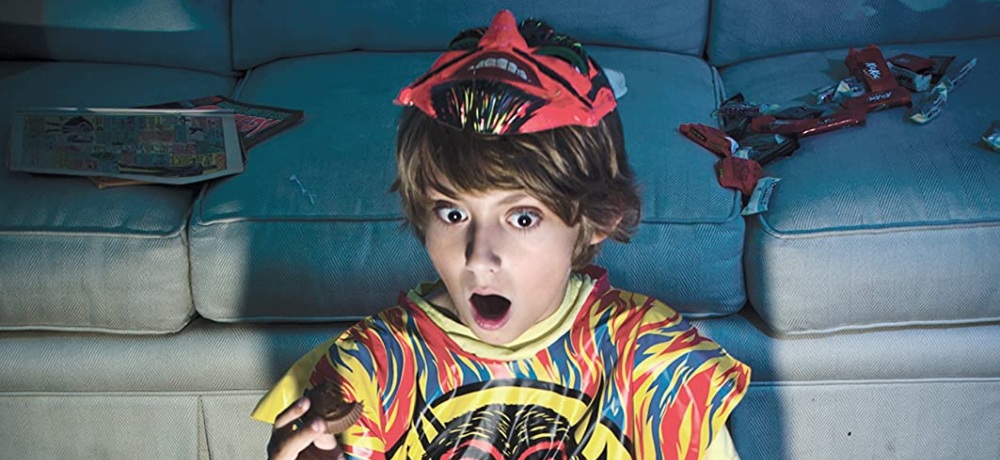 WNUF Halloween Special (Available on Shudder)
In 1987, a TV news team tried to contact spirits in a haunted house. But something went wrong. Three decades later, the recording of this spooky special has finally surfaced and viewers can now see what really went on that fateful night - complete with commercials! Think GRINDHOUSE meets PARANORMAL ACTIVITY and you'll know what to expect from this hilarious parody of found footage horror. Anyone who watched '80s TV is sure to laugh at the scarily accurate fake ads for video rental stores (remember those?), psychic hotlines and Satanic panic books. Watch if you dare...
Trick (Available on Hulu)
Every Halloween since "Trick" massacred his classmates at a party, a masked killer reappears to kill innocent people in increasingly terrifying ways.
The Strangers: Prey at Night (Streaming on Netflix)
Home-invasion horror comes to the trailer park when a family arrives at a mobile home community to find nobody there but a trio of masked murderers.
Scare Package (Available on Shudder)
In this riotous anthology, Chad Buckley is a lonely Horror aficionado, spending his days overseeing a struggling video store and arguing with his only customer, Sam. When an unsuspecting applicant arrives, Chad sets out to teach him the rules of Horror; weaving in and out of hilarious segments geared toward the ropes and tropes of terror.
Hubie Halloween (Streaming on Netflix)
Hubie's not the most popular guy in Salem, Mass., but when Halloween turns truly spooky, this good-hearted scaredy-cat sets out to keep his town safe.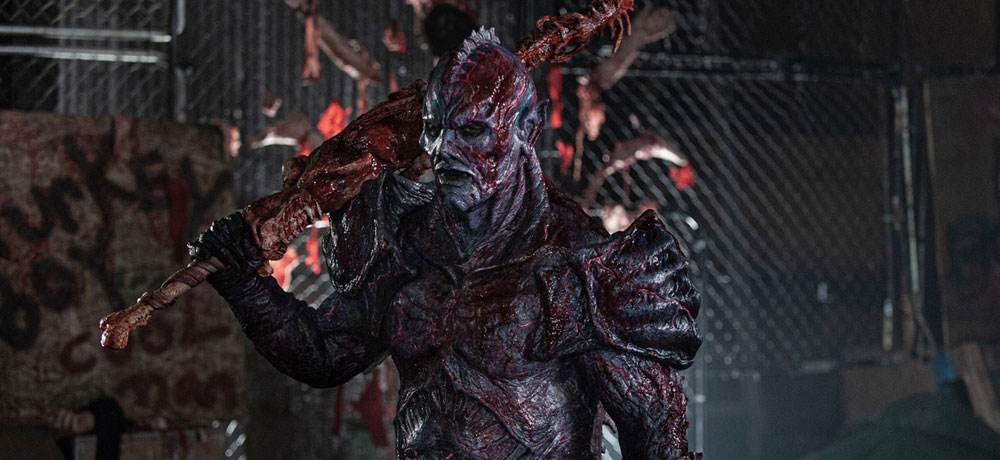 PG: Psycho Goreman (Available on Shudder)
Mimi and Luke resurrect an alien overlord and, using the magical amulet they discovered, force him to obey their childish whims. It isn't long before intergalactic friends and foes converge in suburbia to battle for the fate of the galaxy.
Night Teeth (Streaming on Netflix)
A young driver picks up two mysterious women for a night of party-hopping. But when his passengers reveal their true nature, he must fight to stay alive.
Jakob's Wife (Available on Shudder)
Anne is married to a small-town minister and feels like her life and marriage have been shrinking over the past 30 years. After a chance encounter with "The Master," she discovers bite marks on her neck, a new sense of power, and an appetite to live bigger and bolder than ever. As Anne is increasingly torn between her enticing new existence and her life before, the body count grows and Jakob realizes he will have to fight for the wife he took for granted.
Come True (Available on Hulu)
Looking for an escape from her recurring nightmares, 18-year-old Sarah submits to a university sleep study, but soon realizes she's become the conduit to a frightening new discovery.
Host (Available on Shudder)
Six friends get together during lockdown for their weekly zoom call. It's Haley's turn to organize an activity and instead of a quiz, she's arranged for a Medium to conduct a séance. Bored and feeling mischievous, Jemma decides to have some fun and invents a story about a boy in her school who hanged himself. However, her prank gives license for a demonic presence to cross over, taking on the guise of the boy in Jemma's made-up story. The friends begin noticing strange occurrences in their homes as the evil presence begins to make itself known, and they soon realize that they might not survive the night.
---------
Go HERE to catch up on all of our Halloween 2021 celebratory features!