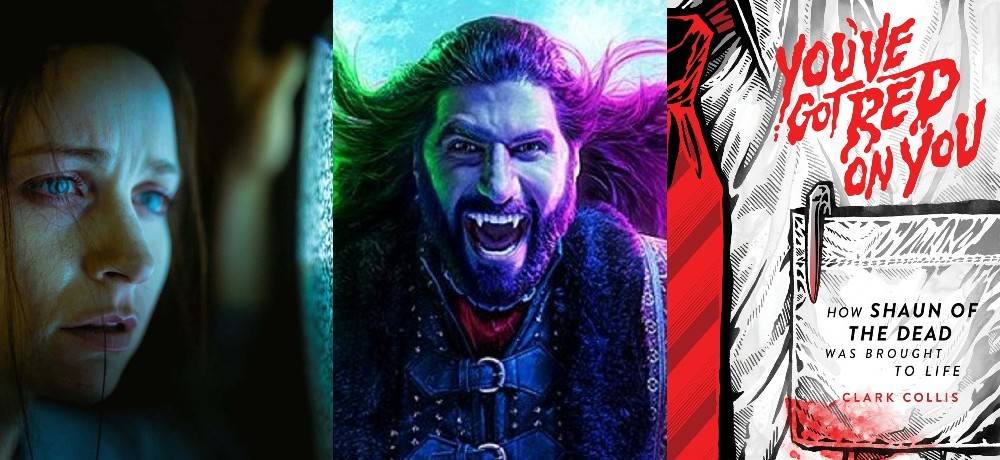 Welp, 2021 was certainly a year. There was a lot of good (Movies! TV! Books! Random Horror Awesomeness!) and a lot of bad (pretty much everything else), but we made it to 2022, and I am excited for all that's to come in the next 12 months (at least when it comes to stuff going on in horror). Over the course of last year, I think formally reviewed over 60 films, did interviews for at least 20 other projects beyond those reviewed films, relaunched Indie Horror Month in April, and even did a ton of other features and articles on Daily Dead as well (oh, and I even released a book in October, too!). 
Suffice to say, 2021 was pretty darned busy for me on the writing front and because there was so much content that I absolutely adored, I decided that for my favorites list this time around, I wanted to do things a bit differently because if I dive into every single thing that I loved in 2021, it may take me until 2023 to get through everything here.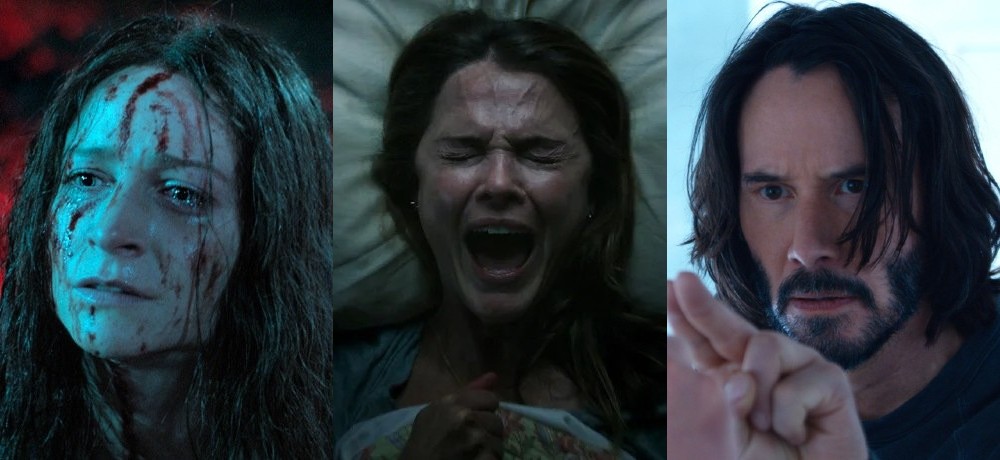 Movies:
Last year, I saw a lot of movies. Like, a lot a lot. And I have to say that 2021 ended up being one of my favorite years as an entertainment writer because I had the opportunity to cover a lot of stuff that I truly loved and I know will continue to resonate with me in the future as a horror fan (and a film fan in general). I know it has been a controversial subject as of late, but I still stand by The Matrix Resurrections as my favorite film experience of 2021, and when rewatching it at home, it still held up for me big time. Another favorite film I saw last year was Josh Ruben's Werewolves Within which we've already rewatched a few times because it's that damn good (we're suckers for talkies and whodunnits in our house). Edgar Wright's Last Night in Soho delivered one of the most transcendent big-screen experiences for me in 2021, and I'm really excited to dig into it again once it hits home media in a few weeks.
I know I already mentioned a WB title here, but I just wanted to mention that the studio's slate of genre (or genre-adjacent) films for 2021 was pretty damned stellar, and I totally had a blast with Godzilla vs. Kong, Mortal Kombat (I know I'm in the minority on that one, but that's cool), and James Wan's Malignant, which I still contend is the ballsiest and most banana pants studio movie to come out in forever. And even the one film that I don't love as much still ended up being a pretty decent movie as well.
Universal also had a pretty strong year with both Halloween Kills (a film I enjoyed a lot but will forever hear "Evil Dies Tonight!" in my head until the day that I take my final breath) and Nia DaCosta's Candyman and we even got more Saw-iverse in 2021 with Spiral: From the Book of Saw too. It was also apparent that Netflix came to play in terms of horror in 2021 with their slate of fun genre offerings like Army of the Dead, Night Teeth and Leigh Janiak's hugely popular Fear Street trilogy, which delivered up a constant stream of delicious nostalgia that I was only more than happy to devour. And speaking of nostalgia, Danishka Esterhazy's Slumber Party Massacre remake ruled so hard, too.
Searchlight gave us two great "grown-up" genre films this year in Scott Cooper's Antlers and Guillermo del Toro's Nightmare Alley that I feel have generally been overlooked in the last few months (but are very much worth your time), and as far as movies outside of the genre, Valdimar Jóhannsson's Lamb totally left me completely stunned (which is definitely a compliment) and both James Gunn's The Suicide Squad and Free Guy ended up being two of my favorite movies of the year as a whole.
On the indie side of things, there were a lot of great films to enjoy from filmmakers all over the world. I still rank Prano Bailey-Bond's Censor high on my list of the best horror movies I saw in 2021, and Julia Ducournau's audacious and heartfelt genre-bender Titane deserves every heap of praise it has and will continue to receive as well. There were a lot of other indie horror movies that I really dug that were released in 2021 that I think genre fans should definitely check out if they haven't already: Come True, Jakob's Wife, My Heart Can't Beat Unless You Tell it To, The Last Matinee, Psycho Goreman, Benny Loves You, Superhost, Bloody Hell, In the Earth, The Feast, The Bloodhound, The Strings, The Djinn, I Blame Society, For the Sake of Vicious, The Boy Behind the Door and 15 Things You Didn't Know About Bigfoot (#1 Will Blow Your Mind!). 
It's also worth noting that I was horrified and completely floored by George A. Romero's The Amusement Park (thank the horror gods for that restoration) and if you're into world-ending genre-bending stories, Silent Night is very much worth seeking out as well (it's currently streaming on AMC+).
TV/Episodic Storytelling:
2021 is the first year where I really tried my darndest to keep up with more horror "TV" (a term I use loosely since streaming services have changed what that exactly means these days), and I was rewarded for my efforts. Mike Flanagan's Midnight Mass gave us a masterclass in thoughtful and emotionally-compelling storytelling that I still haven't been able to shake for months now, and What We Do in the Shadows once again left me totally delighted as someone who has fallen in love with these characters over the last few seasons. The second season of Servant on Apple TV delivered up so many more mysteries, but a wholly satisfying finale (which I'm sure will go sideways in season three), and I'd say that the biggest surprise in terms of horror programming for me was Don Mancini's Chucky. 
Not that I wasn't expecting it to be great (I always have faith in Don and in these actors and characters), but I wasn't sure how the iconic killer doll's ongoing story would translate to the small screen. As it turns out, the results went over like gangbusters and I was just thrilled to see Charles Lee Ray getting even more time in the spotlight after nearly 35 years since he first appeared in the original Child's Play. Oh, and even though it's technically not horror, I was totally enthralled by the mysteries of Cruel Summer and I am really excited to see where the second season of the series heads later this year (it's currently streaming on Hulu for those who may be curious). And just because I can't help it: Cobra Kai rules (Peyton List's portrayal of Tory in season three was as terrifying as any horror icon I've seen in years, so maybe that counts?).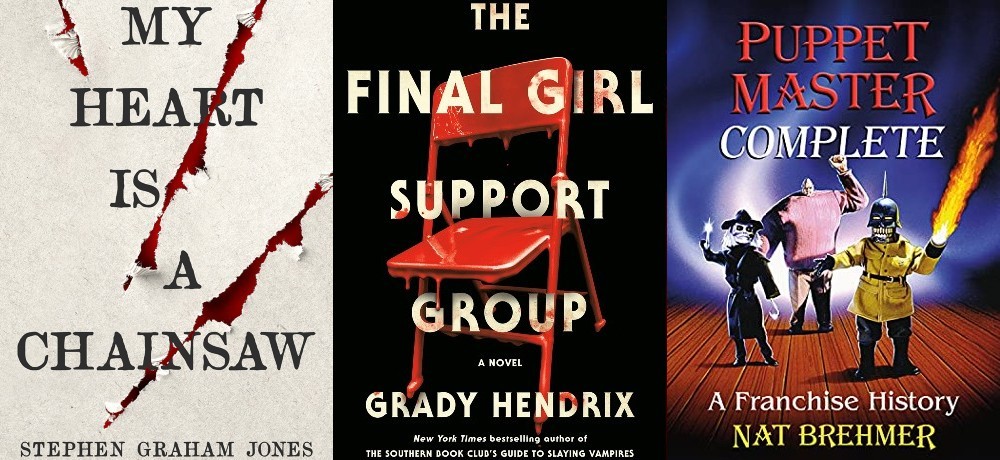 Books:
I set out in 2021 to read more books than I usually do, and I discovered a lot of great writers and writing along the way. In terms of fiction, some highlights were My Heart is a Chainsaw, The Final Girl Support Group, The Despicable Fantasies of Quentin Sergenov, Dial M for Mutants!, Until Summer Comes Around and Chasing the Boogeyman all offered up fascinating tales of horror in their own unique ways. 
And as for my non-fiction reads throughout 2021, Clark Collis' You've Got Red on You (which is an incredible look into one of my favorite films ever - Shaun of the Dead), Puppet Master Complete: A Franchise History, Underexposed! The 50 Greatest Movies Never Made, Warped and Faded: Weird Wednesday and the Birth of the American Genre Film Archive, and The Science of Serial Killers: The Truth Behind Ted Bundy, Lizzie Borden, Jack the Ripper, and Other Notorious Murderers of Cinematic Legend are all tomes that I would highly recommend to genre enthusiasts looking to learn more about topics related to the world of horror.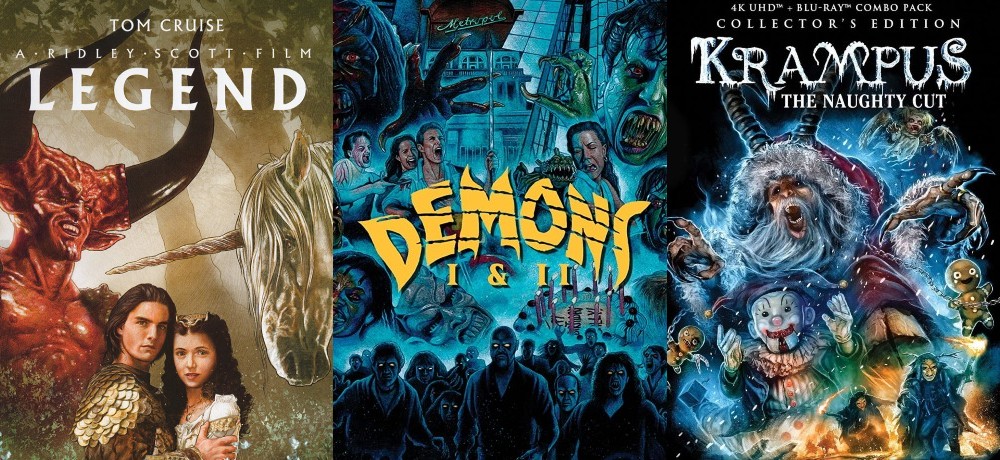 Home Media:
As it turns out, 2021 was also a great year for horror-related home media releases too, and while I can't possibly keep up with most fans/collectors out there, there were a few releases that certainly were highlights of the last year including the Evil Dead Groovy Collection box set (it had been years since I last purchased any of the Evil Dead movies, so this upgrade was definitely needed in my collection), and I really dug the Steelbook releases for both 3 From Hell and American Psycho, too. Arrow's Legend box set is utterly fantastic (they truly outdid themselves) and even though I think I technically received it in late 2020, I finally got to check out the Vinegar Syndrome Blu for Fade to Black in the last few weeks and it made fall head over heels for the film (I was a newbie to this title!). 
Scream Factory also did a great job with their Blu's for both Event Horizon and Krampus: The Naughty Cut and I was so stoked for the Collector's Edition of The Wraith this year as well (the release lived up to my expectations and then some). Oh, and if you have the means, I also highly recommend grabbing the 4K version of Demons/Demons 2 if you can (you won't be sorry). As I mentioned, I know I missed out on a lot of different home media releases from 2021, but these were a few that I wanted to make sure I highlighted before I say farewell to last year. 
Conclusion:
I know that I have mentioned a lot of different things here in my annual wrap-up, but all things considered, there's still quite a bit that I feel like I missed out on and am still trying to play catch up even now (I'm getting to you soon, new Wrong Turn!). In any case, I hope that if anything this gives you an idea of all the great stuff that has been going on in the world of horror these days and maybe it will even put a few films you missed in 2021 on your radar heading into the new year.
Cheers!