Baby Firefly, Otis Driftwood, and Captain Spaulding will be causing mayhem on Shudder just in time for Valentine's Day on Thursday, February 13th. Also in today's second Horror Highlights: details on Pixel Elixir's Weird Tales from Little China shirt and art print, as well as release details for Verotika and Atomic Apocalypse.
3 From Hell's Shudder Premiere Details: "Shudder, AMC Networks' premium streaming service for horror, thriller and the supernatural, announced today that 3 from Hell, the blood-soaked new chapter in director Rob Zombie's vicious "Rejects" trilogy, will premiere on the service Thursday, February 13. Shudder is the exclusive streaming home to the latest in Zombie's popular film series which began with 2003's House of 1000 Corpses and continued with The Devil's Rejects in 2005.
A firestorm of murder, madness, and mayhem will be released in this terror ride to Hell and back. After barely surviving a furious shootout with the police, Baby Firefly, Otis Driftwood, and Captain Spaulding are behind bars. But pure evil cannot be contained. Teaming up with Otis' half-brother Wilson, the demented Firefly clan is back to unleash a new wave of death and depravity. The film also features one of the final on-screen appearances of beloved genre star and longtime Zombie collaborator Sid Haig.
3 from Hell stars Sheri Moon Zombie (Lords of Salem, The Devil's Rejects), Bill Moseley (The Texas Chainsaw Massacre 2, The Devil's Rejects), Sid Haig (Bone Tomahawk, The Devil's Rejects), Richard Brake (31, Mandy), Dee Wallace (Critters, The Howling) and Danny Trejo (Machete, From Dusk Till Dawn), is written and directed by Rob Zombie, and produced by Mike Elliott and Zombie. Jonathan Saba and Gregg Holstein are executive producers."
---------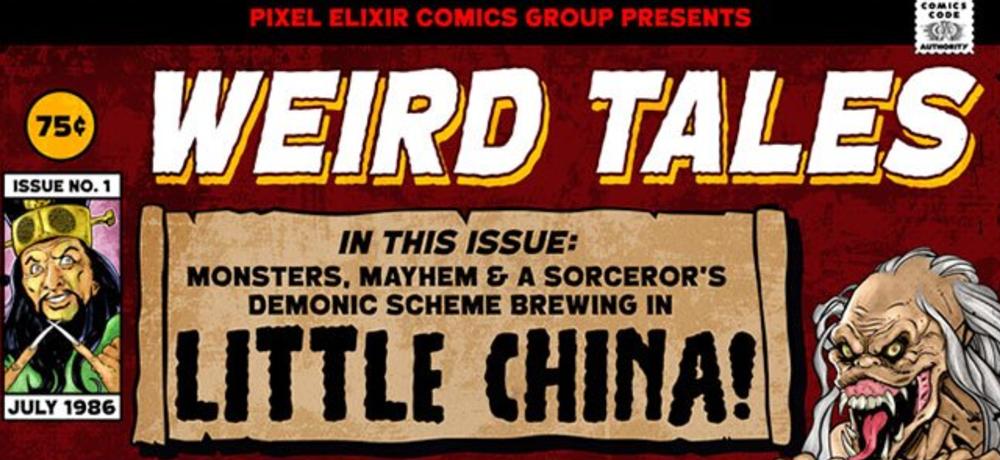 Pixel Elixir's Weird Tales from Little China T-Shirt and Art Print Release Details: Art Print: "$9.99
"It's all in the reflexes!" This print is an homage to two of our favorite things - vintage comics and Big Trouble in Little China!
Giclee art print available in 9"x12" and 18"x24" sizes. Printed in the USA on thick luster paper using premium quality inks.
Please note: frame shown is for display purposes only - this print does not ship framed.
18x24 print ships rolled in a sturdy cardboard tube ready for framing. 9x12 print ships in a flat, rigid mailer.
Our giclee prints are:
Printed using a 12-color printing process
Handled only while wearing white cotton gloves (seriously!)
Allowed to cure for 24-48 hours before shipping
Guaranteed not to fade when properly cared for.
Price: $9.99"
T-Shirt: "'It's all in the reflexes!' This t-shirt is an homage to two of our favorite things - vintage comics and Big Trouble in Little China! Made from 100% ringspun, pre-shrunk cotton with a tear-away tag for an extra comfy fit.
Price: $19.99"
For more information, visit Pixel Elixir's website.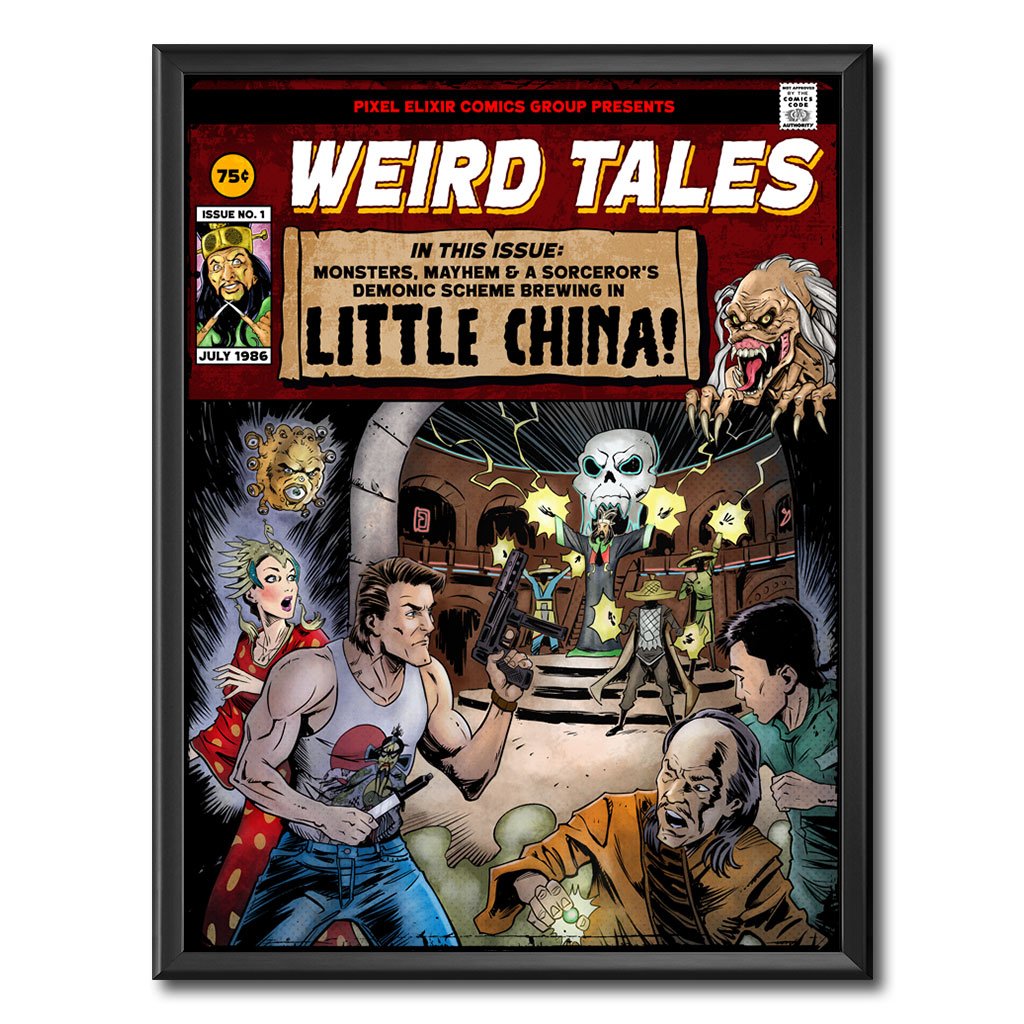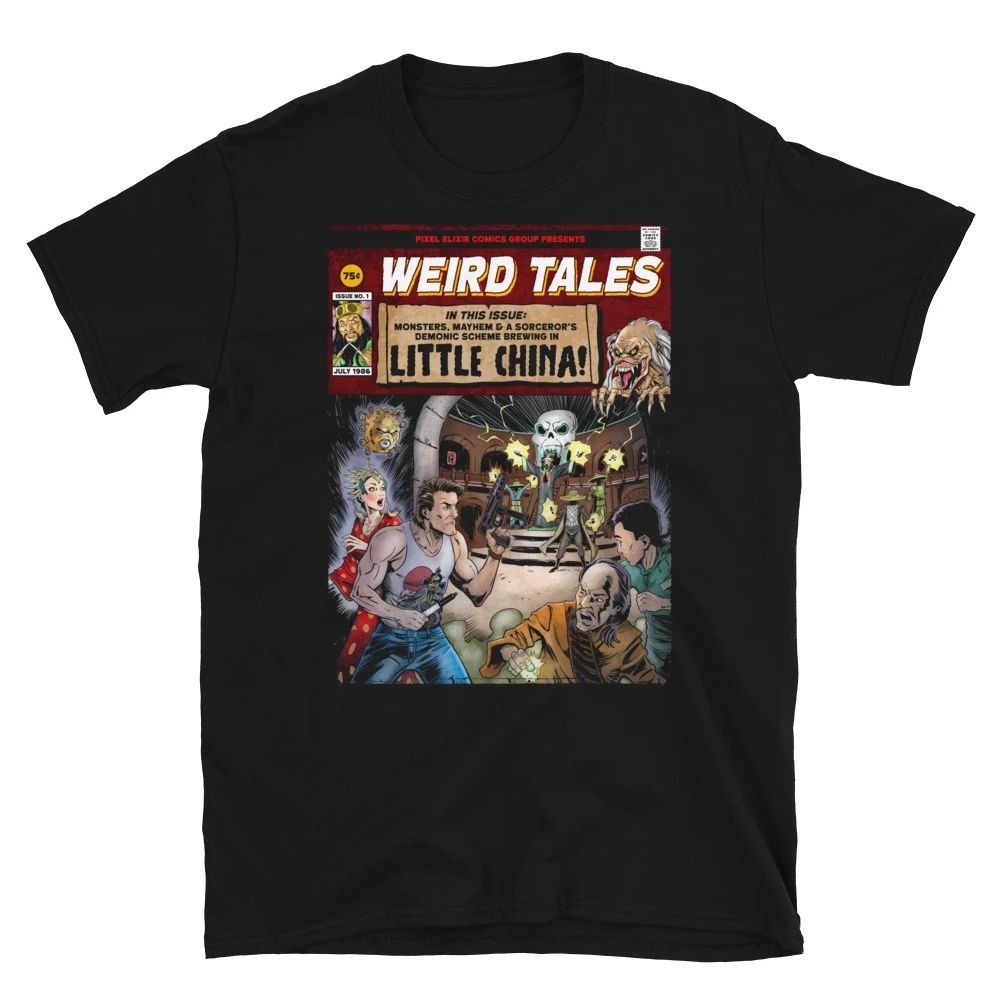 ---------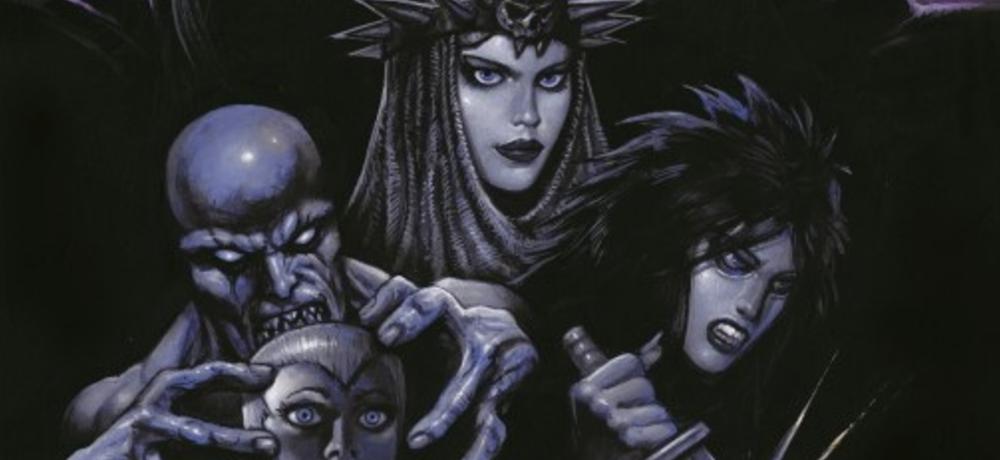 Verotika Trailer and VOD & Blu-ray Release Details: "Wanted to pass along the brand new trailer for VEROTIKA, legendary rocker Glenn Danzig's directorial debut based on his hit comics Verotik, which is releasing on February 25th from Cleopatra Entertainment. Referred to as the new The Room, this film has gained a huge cult following since its premiere at Cinepocalypse in June.
VOD Release Date: February 25, 2020
Blu-ray Release Date: March 3, 2020
Distribution Company: Cleopatra Entertainment
Writer & Director: Glenn Danzig
Original Score: Glenn Danzig
Starring: Rachel Alig, Alice Haig, Natlia Borowsky, Sean Kanan, Scotch Hopkins, Ashley Wisdom, Kayden Kross
Run Time: 90 min
Logline: Glenn Danzig's directorial debut, is a horror anthology that compiles stories from Danzig's line of comic books of the same name. Stories which focus on horror content that's often sexual and violent in nature, usually featuring scantily-clad female protagonists."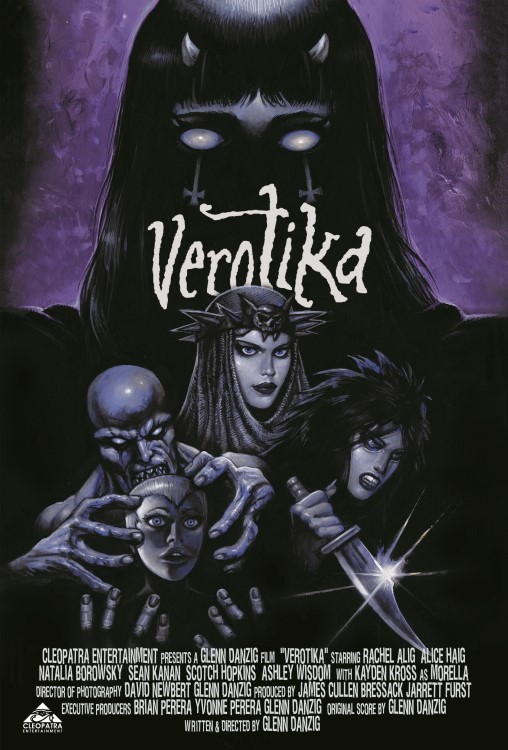 ---------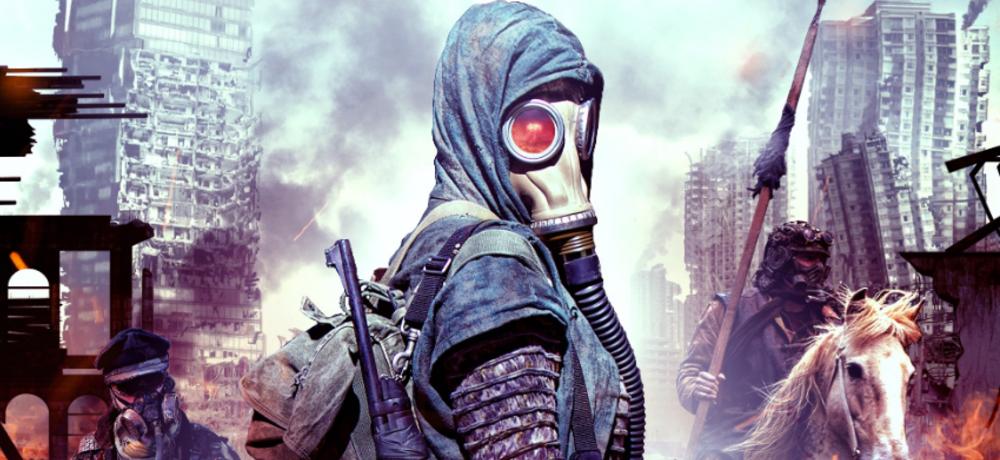 Atomic Apocalypse VOD and DVD Release Details: "Acclaimed award-winning sci-fi epic Atomic Apocalypse premieres On Demand and Disc this February from High Octane Pictures.
Described by critics as both an "absolute joy" (CNN) and "eccentric & effervescent" (Projected Figures), the electrifying film is set in a post-apocalyptic world where a woman fights to survive and be reunited with her family.
Welcome to the future - two years from now after the nuclear apocalypse that changed life as we know it. Black Flowers is a sci-fi road trip of epic proportions with a female superhero. Without gasoline, electricity, or communications, humanity is devolving into a barbarous society of hunting and pillaging. In this hellish landscape, one family fights for survival. Superhero Mother, Kate (Krista DeMille) loses her injured survivalist husband Sam (Ron Roggé) and lovestruck daughter Suzi (Andrea Sweeney Blanco) in a matter of days after they join handsome loner Joe (Jesus Lloveras) in search of a rumored hidden nuclear bunker full of food and medicine. Suddenly alone, lost in the chemical clouds and pursued by murderous scavengers, Kate fights to stay alive and reunite with her family. Joining Kate in her desperate bid to build a better world for her daughter are the kind yet doomed souls she meets along the way. Like humans, black flowers can kill or they can heal. Things are often not as they seem.
Krista DeMille, Andrea Sweeney-Blanco, Jesús Lloveras and Swamp Thing's William Mark McCullough star in a film from visionary writer-director Martin Gooch.
Following its world premiere screening at Sitges International Film Festival, and numerous award wins around the globe, Atomic Apocalypse comes home to digital and disc February 4."