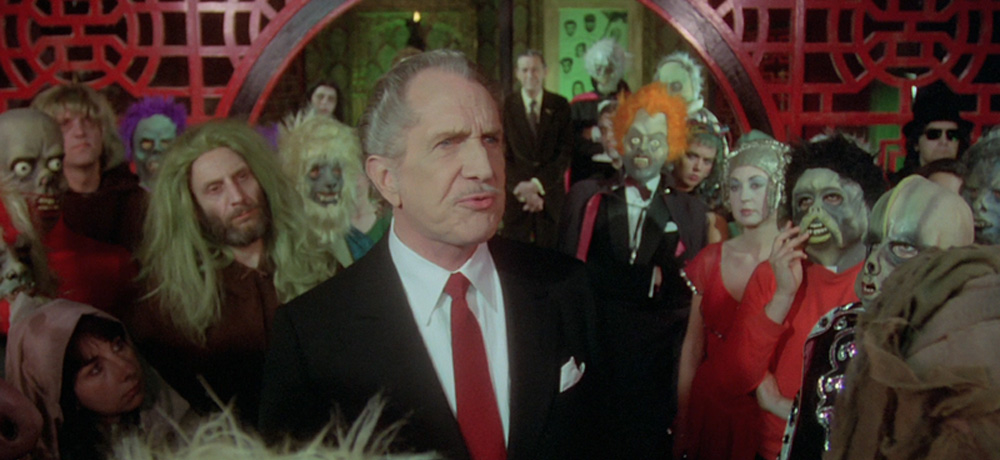 In another packed edition of Horror Highlights, we have the lineup for Scream Factory's 31 Nights of Horror, details on Black Mansion Films and their funding campaign, information on Roommate Wanted and its Salem Horror Fest premiere, an announcement on the Guardian Project from Supernatural's Mark Pellegrino, and word of Mr. Mercedes coming to Peacock:
Scream Factory, Shout! Factory TV Host '31 Nights of Horror' Streaming Every Night in October: "This October, Shout! Factory TV and Scream Factory proudly present 31 Nights of Horror. Fans can tune in each evening throughout the entire month for a macabre movie that's sure to satisfy cravings for all things creepy. Each night of the stream will feature a genre favorite such as Witchboard, Bad Moon, Sleepaway Camp, The Exorcist III, Clive Barker's Nightbreed: Director's Cut and many more.
Viewers will also be treated to a deadly double feature every Saturday in October for twice the terror. And since no skeleton is complete without a funny bone, 31 Nights of Horror will feature a distinctively eerie episode of Mystery Science Theater 3000 for every MSTie Monday, including episodes MST3K: Night of the Blood Beast, MST3K: Werewolf and MST3K: The Touch of Satan. Fans should also stay tuned for an upcoming announcement of a special presentation on Saturday, October 30.
Stream and scream live every evening this October, as 31 Nights of Horror begins Thursday, October 1 at 7 p.m. PT/10 p.m. ET and continues at the same time nightly through October 31. The livestream can be viewed on ShoutFactoryTV.com; Shout! Factory TV's Roku, Amazon Fire, Apple TV, and Android apps; and the following digital streaming platforms: Twitch, Samsung TV Plus, Comcast Xfinity, Xumo, Vizio, Redbox, IMDb TV and STIRR.
All films featured in 31 Nights of Horror will also be available for viewing on demand on ShoutFactoryTV.com; Shout! Factory TV's Roku, Amazon Fire, Apple TV, and Android apps; and on various Shout! Factory TV branded channels including Tubi TV, Amazon Prime Channels, and the Roku Channel.
31 Nights of Horror Schedule
October 1: Nosferatu the Vampyre
October 2: Body Bags
October 3: Deadly Double Feature: Mermaid: Lake of the Dead / Night Tide
October 4: Cannibal Girls
October 5: MSTie Monday: Mystery Science Theater 3000: Hobgoblins
October 6: The House That Dripped Blood
October 7: Werewolves on Wheels
October 8: Shakma
October 9: How to Make a Monster
October 10: Deadly Double Feature: Witchboard / Witchery
October 11: The Beast Must Die
October 12: MSTie Monday: Mystery Science Theater 3000: Night of the Blood Beast
October 13: Q: The Winged Serpent
October 14: Saturday the 14th
October 15: Chopping Mall
October 16: The Howling III: The Marsupials
October 17: Deadly Double Feature: Bad Moon/ The Howling: New Moon Rising
October 18: Nightbreed: Director's Cut
October 19: MSTie Monday: Mystery Science Theater 3000: The Touch of Satan
October 20: Jackals
October 21: Itsy Bitsy
October 22: Bloodsucking Bastards
October 23: The Exorcist III
October 24: Deadly Double Feature: Sleepaway Camp / The Final Terror
October 25: Horror Hospital
October 26: MSTie Monday: Mystery Science Theater 3000: Werewolf
October 27: Class of 1984
October 28: The Monster Club
October 29: Asylum
October 30: ??? STAY TUNED
October 31: Deadly Double Feature: Ghosthouse / The Evil"
---------
Announcement of New Horror Studio Prompts Grass Roots Support: "Heather Buckley announced that after Dread Central posted an article introducing her newly minted inclusive horror studio, Black Mansion Films, its first campaign on GoFundMe met the funding goal within a mere five hours.
Buckley stated, "We saw this massive outpouring of support from the horror community. It was an undeniable endorsement that people want stories told from new perspectives." In fact, nearly 3x the original goal was raised in four days.
Major contributors included Tara Ansley, co-owner of FANGORIA magazine, who wrote, "Women In Horror. Fund Women." Some contributors, such as actress Kristina Arntz, returned to donate multiple times, as funding doubled and then tripled. Producer David Tripet added, "I believe in Heather, and I want to see more genre films made by women and minorities. I can't wait to see what she and her team create!"
The funds raised will be used for early development, specifically to package the film INSIDE from Writer/Director Elise Salomon, which has already attracted significant interest. Buckley plans to keep the funding campaign open for the next stage of development, and you can check it out here.
About Black Mansion Films
An inclusive film studio founded in 2020, Black Mansion has a meticulously curated slate of character-driven narrative features and television projects, all in the elevated genre space with timely themes. The Black Mansion slate is repped at WPA by Partner, Brian Goldberg. Founder and CEO, Heather Buckley, has been involved with the genre film community for over 20 years. As a journalist, she has written for Fangoria Magazine and DreadCentral.com. Her production credits include The Ranger and Blood & Flesh, The Reel Life, and Ghastly Death of Al Adamson as well as over 175 short-form documentary interviews with prominent actors and directors in the genre space for physical media. "
---------
ROOMMATE WANTED: "Writer/director Michael McCartney's razor-sharp, LGBTQ-themed horror-comedy "ROOMMATE WANTED" will have its World Premiere at the renowned Salem Horror Film Festival on October 2-4, 2020.
An edgy cocktail of shocks, suspense and knowing, timely satire, "ROOMMATE WANTED" is a comedic thrill ride showcasing a fresh and diverse cast that pits Maria, a strong-willed Black heroine facing an uncertain future and her own identity crisis, along with her carefree college roommates against their seemingly perfect new tenant, Dean, who is actually an escaped mental patient with multiple homicidal personalities. Now, Maria must face her own inner fears and step up to confront their murderous new roomie before his blood-soaked rampage overtakes them all!
"I've always loved horror films because they are the perfect combination of escape, artistry and subversion," says the film's writer/director Michael McCartney. "I love the challenge of telling a story that has mixed tones, as well as delivering larger social themes masked with laughs and thrills."
Along with its cast and crew made up of people from all over the world including; Brazil, the Bahamas, South Africa, Russia, Kazakstan, Saudi Arabia, Egypt, Australia, China, amongst others, this inventive character-driven thriller also features signature music and songs by the acclaimed queer punk band GRLwood, who lend their distinctive musical voice to the film, marking their very first cinematic collaboration. The band boasts an impressive and fervent fanbase, with more than 50,000 Instagram followers and over 750,000 on Spotify! Check out their "I'm Yer Dad" music video from the film HERE.
"We are so excited to unleash our film at Salem Horror Film Festival!" enthuses McCartney. "They completely understand and respect all genre fans. It's the perfect fit and the perfect, inclusive audience for us. We just can't wait for everyone to see it!"
Virtual festival passes for online screenings of "ROOMMATE WANTED," which is showing during the fest's October 2-4 "Weekend I" along with other films and events, can be purchased now here: https://www.salemhorror.com/store
"ROOMMATE WANTED" is written and directed by Michael McCartney, produced by McCartney, Gill Holland and Sholpan Murabuldayeva, co-produced by Matt Verboys, and associate produced by Joe Sikoryak, Luke Sweeney, Jeremiah Lucas, Jade Truglio and Melissa Sullivan. The casting director is Paul Hertel and the music is by Tree Adams, with additional music by GRLwood. The editor is Dmitry Labzin, the production designer is Melissa Sullivan, and the director of photography is Konstantin Frolov. The film stars Angelique Sabrina White, MJ Garcia, Jack Shulruff, Ricky Cruz and Isabela Valotti."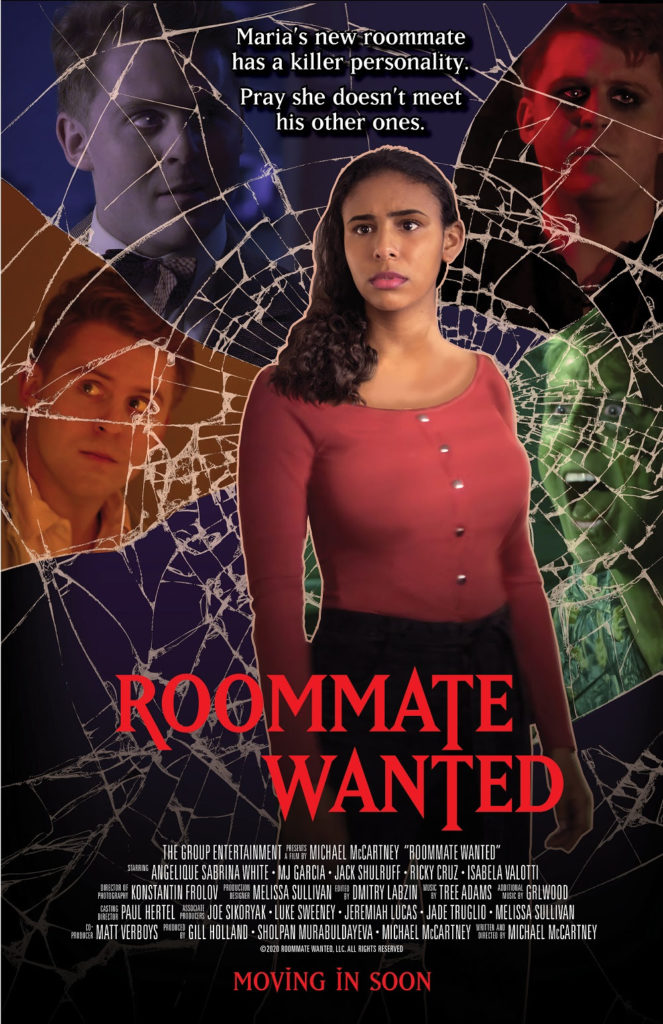 ---------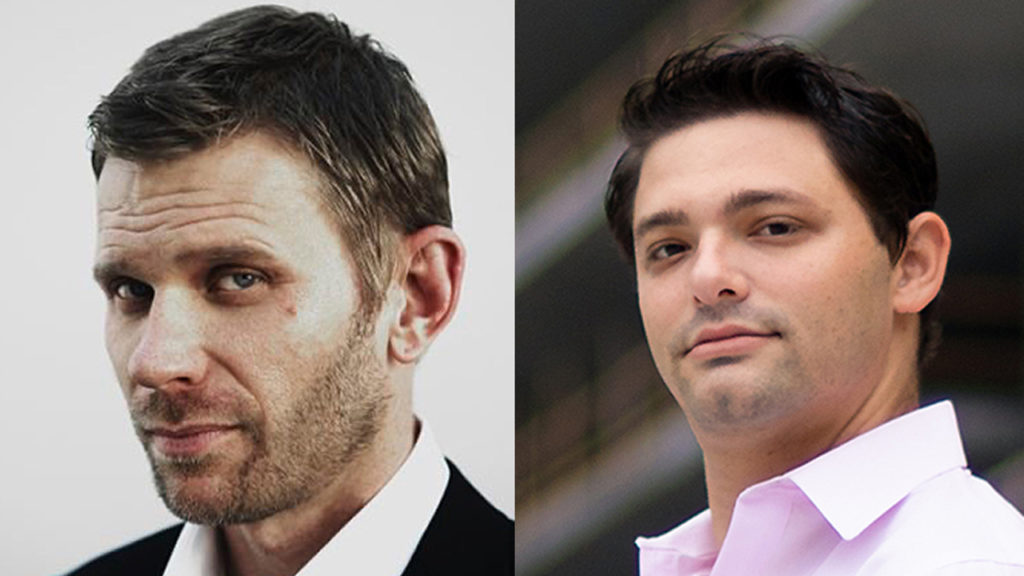 Supernatural's Mark Pellegrino Joins Forces With Internet Attorney Andrew Rossow In 'Guardian Project' to Exorcise Online Bullies: "Known for his role as 'Lucifer' in the CW series, Supernatural (15 years) along with Netflix's 13 Reasons Why, Dexter, and Lost, Mark Pellegrino is launching a new project he hopes to globalize with the help of millennial internet attorney Andrew Rossow.
'The Raw Nerve' is Pellegrino and Rossow's new brainchild, which will soon provide an online community comprised of 'guardians' that can help educate individuals and protect them from online bullying, hatred, exploitation, and nihilism, via its 'Guardian Project'.
Both Pellegrino and Rossow have similar backgrounds when it comes to facing bullying head-on, recognizing the intense waves that continue to flood social media and online communities.
And what started out as a Cameo request and Thrive Global interview, turned into something even more powerful and magical. Cameo, an American video-sharing website where celebrities can send personalized video messages (upon request) to fans, plays host to more than 30,000 celebrities who have joined the platform.
Rossow, who also serves as a talent recruiter for the company, has utilized his personal account to request talent like Pellegrino, Jamie-Lynn Sigler, Ryan Merriman, and NBC's Chris Hansen, among others, to join his #CYBERBYTE® Movement, a globally trademarked anti-bullying movement.
"Initially, Andrew sent a request to me through Cameo, asking me to make a PSA for his anti-bullying organization, #CYBERBYTE," Pellegrino shares, adding, "I didn't know who he was at the time, so I asked [my co-stars, Misha Collins, Samantha Smith, and Alaina Huffman], whom he mentioned working with previously and they confirmed that they had in fact worked with him. So, I ended up doing the PSA, and it got some very good responses on social media. After that, he asked me if I'd like to do an interview with him. I said, 'sure'. During the interview, we discovered that our life experiences, particularly with bullying, were very similar. After the interview, we continued to talk. I told him about the Guardians and my dream of making something more out of it than a social media meme; something that could, perhaps, get justice for victims of persistent social media violence. That started a killer brainstorming session and....here we are."
Pellegrino shared the two major waves of bullying he faced over the years in his own community with Rossow in his Thrive Global interview, comparing one of the waves of vile behavior to a 'Lord of the Flies' atmosphere. "They're preethical in a sense; they don't understand ethics or the impact of their behavior on other folks, and they don't care. They might in 10 or 15 years, but they certainly don't now," he told Rossow.
Accountability, according to Rossow, is the elephant in cyberspace. "The problem we all face online is the lack of accountability," he explains. "From a user standpoint, you have the ability to hide behind anonymity; whereas the social media platform, through its 'ever so successful algorithm' is able to play judge, jury, and executioner on what it deems to be a violation of its terms of service. And it's just ineffective if not harmful because nothing is truly ever done about it. And that's where The Guardian Project comes into existence.
The Guardian Project, according to its founders, seeks to make a more peaceful social media experience in different ways:
"First, by building a television institution similar to NBC's 'To Catch a Predator', 'Catfish', and/or 'America's Most Wanted', that can detect bad actors, confront them publicly, and execute either retributive or restitution justice for the victims. We think that anonymity is a shield that journalists, verified public figures, and most other people in the public sphere do not have. That lack of anonymity makes them responsible for the content they produce. This serves as an automatic check on power and the capacity to do harm by acting nefariously. If bad actors knew that they could be found out…and made to pay back the victim they've harmed, we think that could have a cooling effect on the tendency for social media mobs to participate in public the lynching of people they don't like.
Second, it seeks to empower individual citizens, who we consider to be online 'guardians' who use social media in the ways it is meant to be used. Much the way a Neighborhood Watch empowers the citizens of a block to be actively involved in their own safety and crime regulation.
And at the end of the day, we want our platform, which we call 'The Raw Nerve' to be a place where victims can go for support and to learn effective methods of disarming social bullies, stalkers, libelers and slanderers, without compromising their own mental and emotional health."
As for the young attorney who recently shared his own trauma involving bullying and sexual assault that took place 17 years ago, he believes that the relationship indeed has far more value than he can put to words:
"For me, I consider this opportunity to work with Mark an honor and privilege. It's one thing to grow up and watch your favorite Hollywood stars take over the screen—but it's another thing entirely to give back and express your gratitude by working together towards a unified cause. And here, it just so happens that Mark and I share very similar backgrounds, understanding the toll bullying, in any form, can have on a person's mental and emotional health. We can no longer sit idle and watch the growing social networks who claim to 'support' our endeavors play an active part in destroying another person's name, image, and reputation. Like Mark, I, too, have chosen to be outspoken, making the deliberate choice to be outspoken in today's bully culture. Will we piss people off? I'm sure, but who cares. Will we place ourselves on other user's radar for their own sick, twisted games? Most likely. And good. Because it's time we stop kowtowing to this culture."
As for what's to come for The Raw Nerve's 'Guardian Project'?
"For now, the spread of our icon on the profile pages across social media platforms like Twitter and Instagram. We aren't just a group of activists, held together by a set of principles. We are a movement, an organization, a charity—and though our immediate purpose is to disarm bad actors on social media, our ultimate purpose is philosophical and ethical—to bring reason and civility back into fashion," Pellegrino concluded."
---------
MR. MERCEDES on Peacock: Peacock announced that they will exclusively stream MR. MERCEDES beginning October 15th:
"From Acclaimed Executive Producer David E. Kelley and Director Jack Bender, Seasons One and Two of the Crime-Thriller Drama Series will Drop Exclusively on Peacock
Based on the New York Times Best-Selling Bill Hodges trilogy (Mr. Mercedes, Finders Keepers, and End of Watch) by Stephen King, MR. MERCEDES follows a retired detective who is tormented by a serial killer (Brady Hartsfield, aka Mr. Mercedes) through a series of letters and emails, causing him to set out on a dangerous and potentially felonious crusade to protect his loved ones and himself."
The series stars Brendan Gleeson, Harry Treadaway, Kelly Lynch, Jharrel Jerome, Mary-Louise Parker, Holland Taylor, Justine Lupe, Breeda Wool, Scott Lawrence, Ann Cusack, Jack Huston, Tessa Ferrer, Maximiliano Hernández, and Nancy Travis. David E. Kelley and Dennis Lehane wrote and executive produced seasons one and two along with Stephen King. Jack Bender serves as director and executive producer.