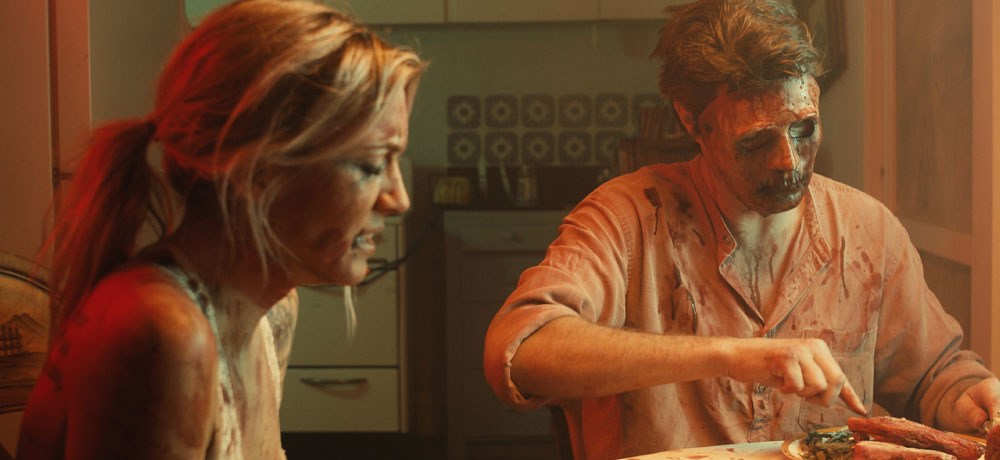 In today's horror highlights: The teaser trailer for Cannibal Comedian, release details for The Voices, Itsy Bitsy is now on Amazon Prime, and a tease of Pixel Elixir's upcoming Terror Kitties 2 release:
Teaser Trailer for Cannibal Comedian: "A psychopathic cannibal, fed up with his lack of ambition, tries his hand at stand-up comedy in an attempt to satisfy his appetite for normalcy."
Cast & Crew:
Charlie Cannibal Comedian - Aaron Prager Austin Judd - Chrystal 

Robert Dunne - Carrey 

Keith Kollinicos - Eleanor 

David Vega - Sheriff Weaver 

D'Shae Beasley - Vic 

Eric Alegria - Juan 

Sean Haitz – writer, director, producer 

Yoko Haitz - Producer

Jacob Geimer - Director of Photography 

Gregory Lastra - 1st Assistant Director 

Siena Eyrich - 2nd Assistant Director 

Andrea Davoren – SFX / Hair/ Makeup/ Props/set dressing Skibz Lucero - SFX assistant 

Chris Young - Assistant Camera/grip 

Dan Frederick Pitts - Sound Mixer
---------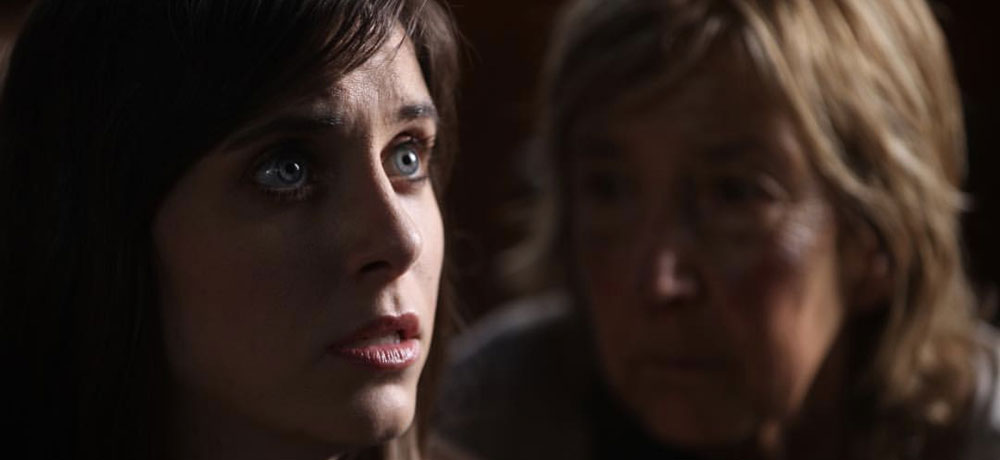 The Voices Trailer: "Angry and upset after a sudden breakup with her fiancé, Grace Crawford seeks sanctuary at the remote home of her sister, Catherine. It becomes clear that Catherine is suffering from paranoid schizophrenia, much like their late mother, who had taken her own life. While coming to terms with this heavy realization, Grace also uncovers another terrible little secret that has her struggling to maintain her own sanity and ultimately scurrying to save herself and her family from further harm."
Directed by:
Wesley Alley and Bradley Fowler
Written by:
Starring:
Amanda Markowitz
Victoria Matlock
Brenddan Sexton III
Lin Shaye
Three Tales Productions is releasing their feature length movie THE VOICES with distribution company Cinedigm domestically and Kaleidoscope Internationally. The film is set to release domestically on 5/12 on all premium VOD platforms.
---------
Itsy Bitsy is Now on Amazon Prime: A message from the director:
"Thank you for all your support...
...and now our film Itsy Bitsy is currently FREE for Amazon Prime subscribers.
In order for other members to find the film, please rate and review the movie on Amazon!
This helps tremendously with allowing others to find our little indie movie, so it's a big help and the only kind of marketing we have.
Rate/Review: https://www.amazon.com/review/create-review/?ie=UTF8&channel=glance-detail&asin=B07V4TD63C
It doesn't have to be all positive, you can be honest, but it makes a huge difference just for you to rate and review it because it shows people are engaging with our film.
Also, if you're interested in how the film was made, or if you're making your own indie movie, writer Jason Alvino's longtime friend and fellow indie filmmaker, Terry Wickham, had the idea of a series discussing the real process of making an indie film.
This is just the first part if people enjoy it, so let us know if there's something specific you personally would like covered in future segments.
Director-to-Director Pt 1 (Script/Pre-production):
http://wordpress.mantaraypictures.com/2020/04/05/director-to-director-wickham-gallo-on-scriptpre-production/
Thanks again! Hope you're all staying well. All the best to your families,
Micah
director of Itsy Bitsy"
---------
Pixel Elixir's Terror Kitties 2: ""Heeeeeere's Kitty!" Here's a look at the first new Terror Kitties 2 design - Cat Torrance! More reveals coming soon - don't forget, as a Terror Kitties newsletter subscriber, you'll get a FREE exclusive pin with your pledge when the new Kickstarter campaign launches! Thanks for your support, and if you know of anyone who might be interested in this project, please forward this email to them!"
Learn more at: https://www.pixelelixir.com/pages/terror-kitties2