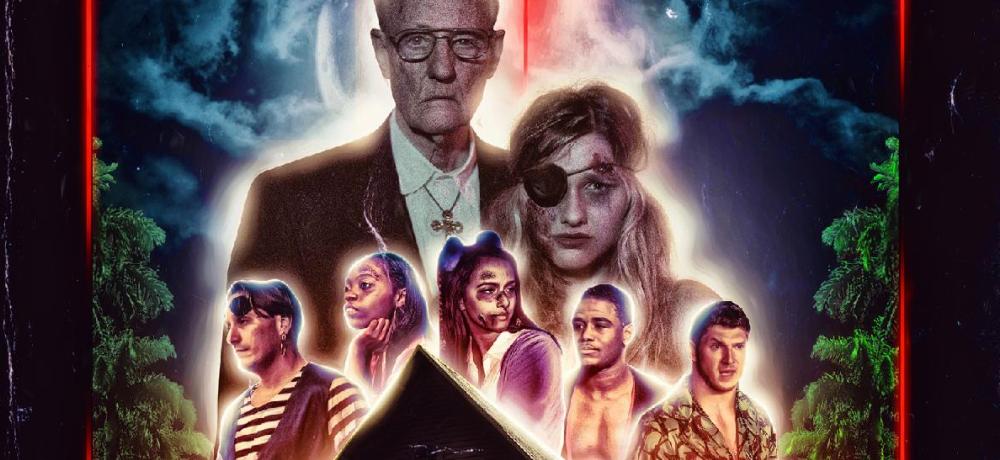 The first trailer for Deandra Spinner's Death Trap (2020) shows six friends on the way to a Halloween party when they get into a car accident; however, cars won't be the only thing that collides on that fateful night. Also in today's Horror Highlights: a trailer for The Barber Brothers' short film Go Back, Nightmares Are Dreams Too Kickstarter details, Full Moon Features' theater distribution deal with AGFA, and Panther Squad Blu-ray and DVD release details.
Death Trap (2020) Trailer and Poster Released: "Emerald Wolf Studios has released the first trailer and poster from director Deandra Spinner's Death Trap. Spinner's directorial debut takes place on Halloween 1999 when six friends crash their car and cross paths with sadistic Baptist zealots.
Spinner, alongside producers Christopher Smith and Darien Moultrie, enlisted the talents of actors Bruce Klefstad, Emma Butler, Laith Wallschleger, Mercedes Gutierrez, Nicholas Denmon, Dafni Sufra and Troy Brookins.
Death Trap follows the story of six friends on Halloween 1999 in what promises to be a night of mischief and debauchery. The night quickly turns sour when a deadly combination of Florida wildlife, inclement tropical weather and a youthful assumption of invincibility set the stage for an accident that leaves the group stranded in the dark interior of the night. Quick-tempered Jake disappears into the dark. Derek and Jamal search for their furious friend while the girls stay behind. Eventually, the girls' patience wears thin and they set out to seek help on their own. They will all soon discover that alligators are not the only predators living in the Sunshine State.
Death Trap will premiere on the festival circuit in 2020."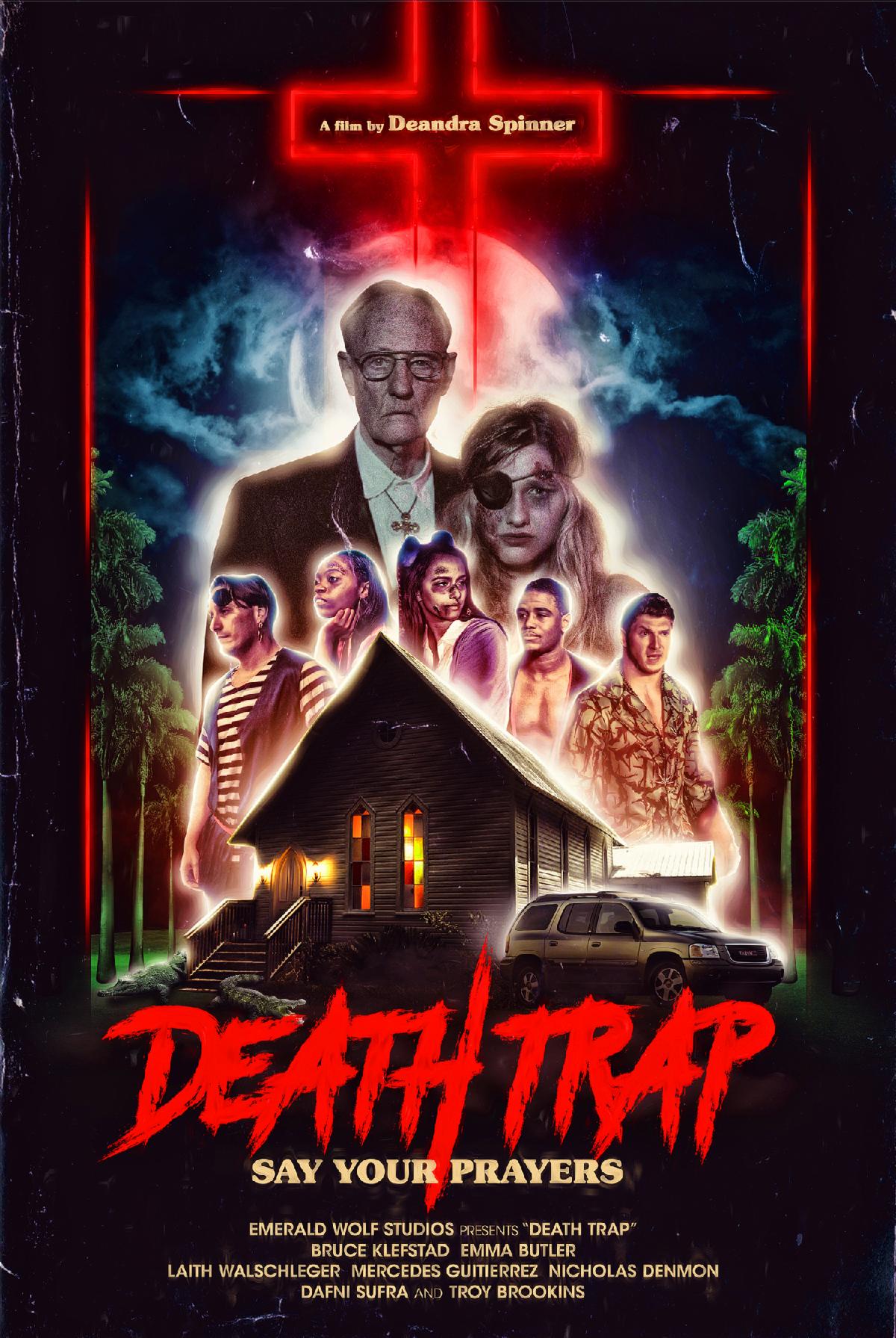 ---------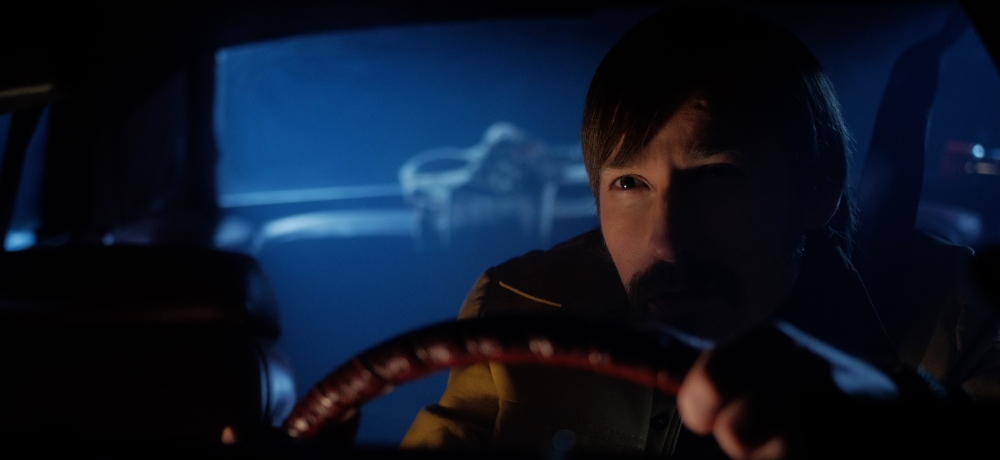 Go Back Trailer: "In the fall of 1978, a distraught commuter travels down a haunted country road only to discover that its inhabitants have other plans.
DIRECTOR'S STATEMENT​
The inception of "Go Back" began with the idea of producing a modern horror film that would serve as a cautionary tale similar to classic works such as Hansel and Gretel.
Go Back's purpose is first and foremost to entertain its audience. On a deeper level, it is meant to convey that we never know how much time we have left. In the film, the protagonist flees rather than returning to his girlfriend and addressing their relationship issues. Along his journey, he is given multiple signs and opportunities to "go back". However, he continues to ignore the warnings like we often do. Once he finally decides to heed the warnings and "go back", it is revealed that it is too late.
Visually this picture was greatly influenced by the works of John Carpenter and Sam Raimi. We were also inspired by the 1970s television show Starsky & Hutch which provided insight on acting styles, camera techniques and use of color in 1970s media which is when our story takes place.
Our ultimate hope is that people enjoy our little story and perhaps leave thinking about the tale they just witnessed. And if the audience is enthralled by the character driven aspect of the story, hopefully, it will make the film that much scarier. - Nathaniel Barber and Matthew Barber
January 25: Go Back's *Missouri Premiere* will be screening at the stunning Screenland Armour theater at Panic Fest! Go Back plays with Shorts Block 2 at 12:45 PM."
Directed by The Barber Brothers, Go Back stars Nathaniel Barber, Breanne Solis, and Damian Harris. To learn more about the short film, visit 1836 Pictures online.
---------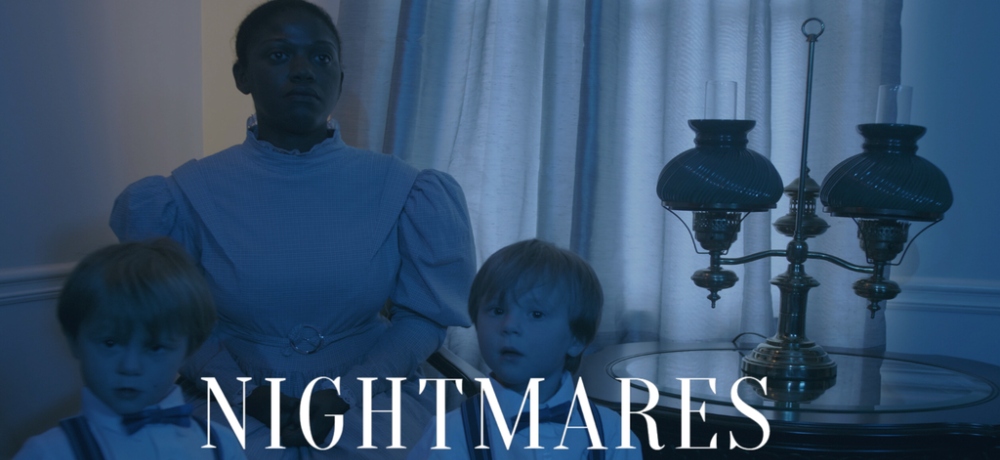 Nightmares Are Dreams Too Kickstarter Details: " 'Nightmares Are Dreams Too" is a hauntingly beautiful horror about the murder of a former slave + hoodoo woman of the Benoit Plantation after visiting her former slave-masters, to follow up on a failed six-year promise to build a new cabin for her family.
Fast forward to 1994. The plantation is still in the hands of the slaveholder's family. The descendants of the former slaveholders adopt a precocious ten-year-old African-American girl who according to her foster mother, suffers from nightmares described as pure evil. The spirit of the hoodoo woman uses her nightmares to wreak havoc on the family and eventually possesses the child.
We are raising funds via Kickstarter to produce Nightmares Are Dreams Too. Here's why:
As a cinephile, and a descendant of those enslaved in the United States of America, I've often wondered why there aren't more films that show my ancestors (on-screen) avenge the pure evil they endured, also known as slavery. Why is it rare to see a film about enslaved people fighting back and experiencing a glorious triumphant victory? It's just a movie after all. We want to avoid losing creative and political control over OUR narrative. That's where our film comes in.
I am no stranger to the horror genre. My latest horror film "Ronald" received a 3-year distribution deal with REVOLT TV after winning second place in their Short and Fresh Hip Hop Halloween horror competition. My co-writer, Tamara S. Hall, is also no stranger to the horror realm. Tamara's horror film "A Night At The Table" has screened at several film festivals across the country, including the New York City Horror Film Festival and the Bronzelens Film Festival and has won several awards. "A Night At The Table" received a 3-year distribution deal with REVOLT TV after winning first place in their Short and Fresh Hip Hop Halloween horror competition."
---------

Full Moon Features and AGFA Theatrical Partnership Details: "The American Genre Film Archive, the largest non-profit genre film archive and distributor in the world, is excited to announce a theatrical partnership with Full Moon Entertainment, the legendary genre film empire founded by filmmaker Charles Band. AGFA will distribute twenty-five films from Full Moon's movie library to theaters. This is AGFA's latest collaboration following their distribution partnerships with Arrow Films (DONNIE DARKO), Multicom (FREEWAY), Severin Films (SANTA SANGRE), Shout! Factory (BLACK CHRISTMAS), and Vinegar Syndrome (TAMMY AND THE T-REX).
"Full Moon is a beloved label with a huge following," said AGFA Head of Business Affairs Alicia Coombs. "AGFA is thrilled to help bring these titles to theaters as a service both to long-time Full Moon fans and fans-to-be."
AGFA has curated twenty-five films from Full Moon's catalog to reissue in theaters. These movies include horror milestones such as TOURIST TRAP, iconic fun blasts like PUPPET MASTER, slasher essentials like INTRUDER (starring Sam Raimi), and cult favorite ragers such as TRANCERS.
Full Moon movies are available on DCP -- and in some cases, 35mm -- for theatrical bookings from AGFA starting immediately.
The list of Full Moon titles distributed by AGFA:
BAD CHANNELS
CANNIBAL WOMEN IN THE AVOCADO JUNGLE OF DEATH
CASTLE FREAK
CREEPOZOIDS
THE CREEPS
THE DAY TIME ENDED
DEMONIC TOYS
DOCTOR MORDRID
DOLLMAN
INTRUDER
LASERBLAST
LURKING FEAR
MERIDIAN
PET SHOP
THE PIT & THE PENDULUM
PUPPET MASTER
PUPPET MASTER II
PUPPET MASTER III: TOULON'S REVENGE
ROBOT WARS
SHRUNKEN HEADS
SLAVEGIRLS FROM BEYOND INFINITY
SORORITY BABES IN THE SLIMEBALL BOWL-O-RAMA
SUBSPECIES
TOURIST TRAP
TRANCERS
For developments on AGFA's preservation work follow:
Instagram: https://www.instagram.com/agfa/
Twitter: https://twitter.com/filmarchive
Facebook: https://www.facebook.com/americangenrefilmarchive/"
---------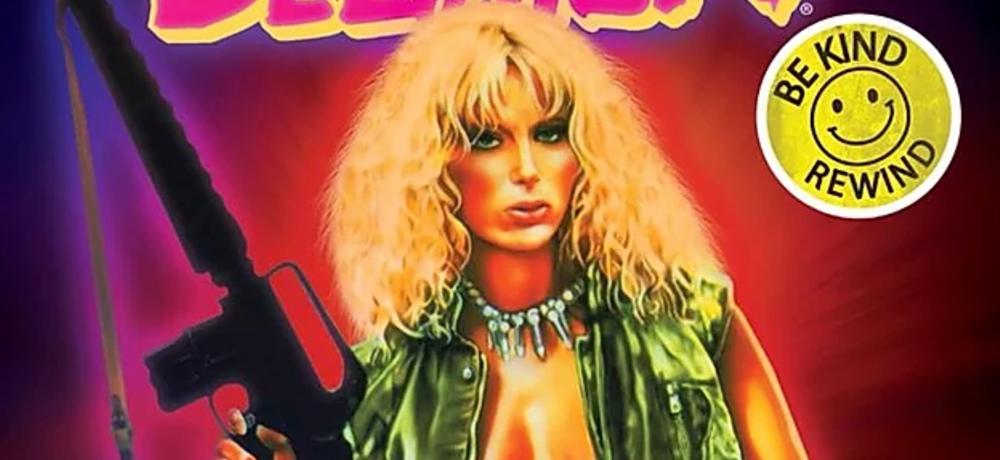 Panther Squad Blu-ray and DVD Release Details: "What do you get when legendary exploitation studio Eurocine (ZOMBIE LAKE, OASIS OF THE LOST GIRLS) enlists the arresting presence of Amazonian cult movie goddess Sybil Danning (HOWLING II, HERCULES) to kick some international terrorist tush? Why PANTHER SQUAD of course! The coolest and craziest downmarket action movie of the 1980s!
Full Moon is excited to be bringing this rarely seen French/Spanish gem back from VHS rental oblivion with a crisp new remastered HD transfer on both Blu-ray and DVD FOR THE FIRST TIME EVER, available for sale THIS WEDNESDAY (1/15) only at Full Moon Direct! Special features include a BRAND NEW Sybil Danning audio commentary moderated by DELIRIUM magazine editor Chris Alexander. And SPEAKING of DELIRIUM, we're unleashing the sexy and color-soaked 22nd issue of our beloved cinema journal on February 5th, featuring our blow-out PANTHER SQUAD cover story and a pair of KILLER new Sybil Danning interviews!
And if this pair of Danning doses don't do you in, get yourself to Burbank horror hotspot DARK DELICACIES on 2/15 at 4 pm and meet Lady Sybil herself! She'll be signing copies of PANTHER SQUAD, DELIRIUM and tons of other stuff and she's excited to meet YOU. Stay tuned to the Full Moon universe for more details as we get 'em!
PANTHER SQUAD sees the blonde, buxom Danning starring as Ilona aka The Panther, a hotter than Hade's heroine who packs a punch and looks lethal poured into her barely-there leather outfit. When a famous astronaut is held captive by a group of murderous environmental extremists, world leaders turn to The Panther Squad, a group of vicious (and viciously sexy) female mercenaries to search, rescue...and destroy. Will they succeed? Naturally, and they'll look sexy doing so!
Directing under his pseudonym Peter Knight, French genre movie machine Pierre Chevalier helms this off-the-wall opus, which also stars the immortal Jack Taylor (FEMALE VAMPIRE), Karin Schubert (EMANUELLE AROUND THE WORLD) and Donald O'Brien (ZOMBIE HOLOCAUST). But all eyes are on Sybil, the greatest special effect in busty, B-movie history! Prime your pistols and join the Panther as she punishes any and all who dare stand in her way!"
For more information on the Panther Squad Blu-ray and/or DVD, head on over to https://www.fullmoondirect.com/