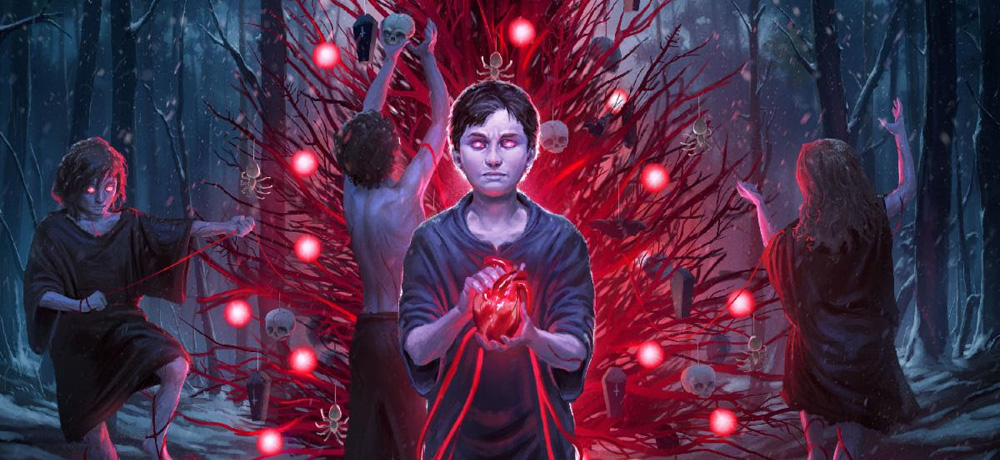 Today's Horror Highlights include the trailer and release details for Deathcember, the trailer for Blood from Stone, and Destination Marfa acquisition news!
DEATHCEMBER is Now Available: "This frighteningly festive film has been scaring audiences worldwide, winning Most Shocking Film at Hexploitation Film Festival 2020 and Best Anthology Feature at South African Horrorfest 2019. Featuring films directed by Lucky McKee, Pollyanna McIntosh, Ruggero Deodato, Julian Richards, and Trent Haaga and performances by genre favorites including Sean Bridgers, Barbara Crampton, Richard Glover, AJ Bowen, Tiffany Shepis and many more, these spine-tingling tales will make you ready to deck the halls…with dread!
Deathcember is the world's first cinematic Advent calendar. Behind its doors lurk 24 terrifying short films by directors from around the globe, turning the season of love into a season of fear, with gifts of blood and terror to unwrap for audiences everywhere. Those who makes it through this creepy calendar will be rewarded with additional segments, so save room under the tree for more nightmarish Noel!"
"The Ho-Ho-Horror Begins November 24, 2020 on Digital Platforms and December 1, 2020on Cable VOD"
---------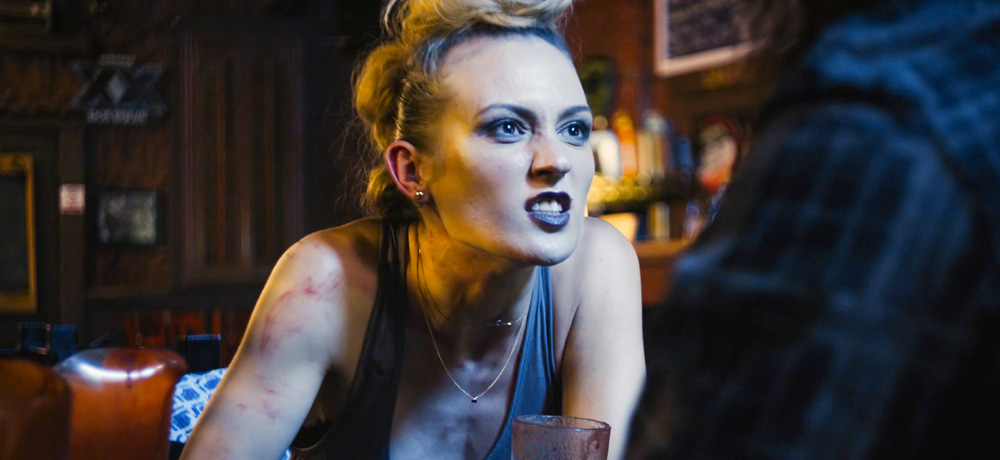 BLOOD FROM STONE: "Darya has escaped to a desert town of bright lights and casinos but Jure tracks her down and makes himself at home among the gamblers and drunks. Blood From Stone is a tale of love, loss, and vampires where a new era dawns if only it can emerge from the dark past."
Learn more at: http://www.bloodfromstonemovie.com/
----------
DESTINATION MARFA: "Los Angeles based Fairway Film Alliance has acquired worldwide rights to the surrealist science-fiction title Destination Marfa (Tony Todd, Stelio Savante) directed by Andy Stapp, in late news out of the American Film Market. 
DESTINATION MARFA follows four lifelong friends who decide to veer off the road and venture into a small West Texas town known as Marfa, where they encounter mysterious lights as the line between reality and fantasy become increasingly blurred.
Tony Todd (Candyman) and Stelio Savante (Infidel) play opposing forces in the town of Marfa. Todd is also starring in Jordan Peele's upcoming Candyman. He is represented by Defining Artists and Jeff Goldberg Management. Savante was most recently seen starring opposite Jim Caviezel in the theatrically released Infidel, directed by Cyrus Nowrasteh. He is represented by SMS Talent and Opus Entertainment. Brittany Jo Alvarado, Kyle Colton, Marcus Jahn, Tracy Perez, Richard Riehle, Lisa Roumain, Neil Sandilands and Scot Scurlock co star. Producers are Stelio Savante and Starla Christian. 
The film is the passion project of writer-director-executive producer Andy Stapp, and was shot on location throughout Texas. 

Fairway Film Alliance is a Los Angeles based full service independent film sales agency and production company, founded by long time indie film veteran, Marty Poole. Fairway Film Alliance along with Rogue Arts has distributed or produced films that have appeared in the Sundance Film Festival, Slamdance Film Festival, Berlin Film Festival, and Toronto Film Festivals."