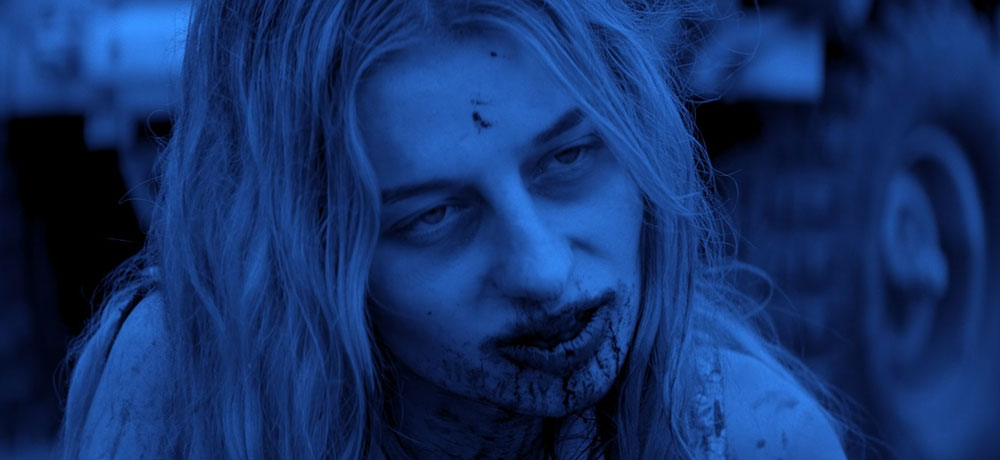 We're back with another edition of Horror Highlights! In today's installment, we have an exclusive clip from Black Ops, casting details from Z Dead End, a trailer for Useless Humans, and details on a new character for the Hellboy: The Board Game:
Exclusive Clip from BLACK OPS: Following its festival run last year (where it played under the titles Stairs and The Ascent), Black Ops will be released to the masses this month from Samuel Goldwyn Films. Written and directed by Tom Paton, Black Ops stars Shayne Ward, Toby Osmond, Simon Meacock, Bentley Kalu, Rachel Warren, and Samantha Schnitzler. Executive produced by Kirsty Bell, Phil McKenzie, Steve Mosley, and Tom Paton, and produced by George Burt and Alexa Waugh, Black Ops is out now from Samuel Goldwyn Films.
Synopsis: "Follow a black ops team who find themselves trapped in a terrifying, never-ending stairwell. Forced to climb or die, the group soon come face to face with their past sins in a desperate fight for survival."
---------
Restro Films Casts Felissa Rose in Z Dead End: With filming planned in fall 2020 in upstate New York, we have details on the cast of Z Dead End, including Felissa Rose!
"The date is July 4th, 2015… and it's the end of the world. Without any warning, bodies begin dropping from the sky, colliding with the ground, only to rise once more. The bodies are swiftly determined to be zombies, and they've invaded Earth. No one knows why the zombies have arrived, except for a mysterious little girl named Emily. As humanity continues to fall at the hands of these monsters, a few people are determined to survive the invasion. Officer Betsy Milford is the first to encounter the little girl as she fends of zombies to protect Emily, only for the girl to eerily flee from her. And against the odds, strippers Candy and Misty escape their club, while a farm girl relies on instincts to slash down as many zombies as they can. But as these survivors brave the invasion, they suddenly meet four black suit government agents that will change the course of their existence."
Felissa Rose as Deputy Sheriff Betsy Milford
Tamara Glynn (Halloween 5) as Deputy Hazel Smith
Maximo Sorrentino as Deputy Frank Bristol
Eugene Clark (Land of the Dead) as Sheriff Sam Miller
John Fiore as General Richard Ewell
George Lazenby (On Her Majesty's Secret Service) as Government Agent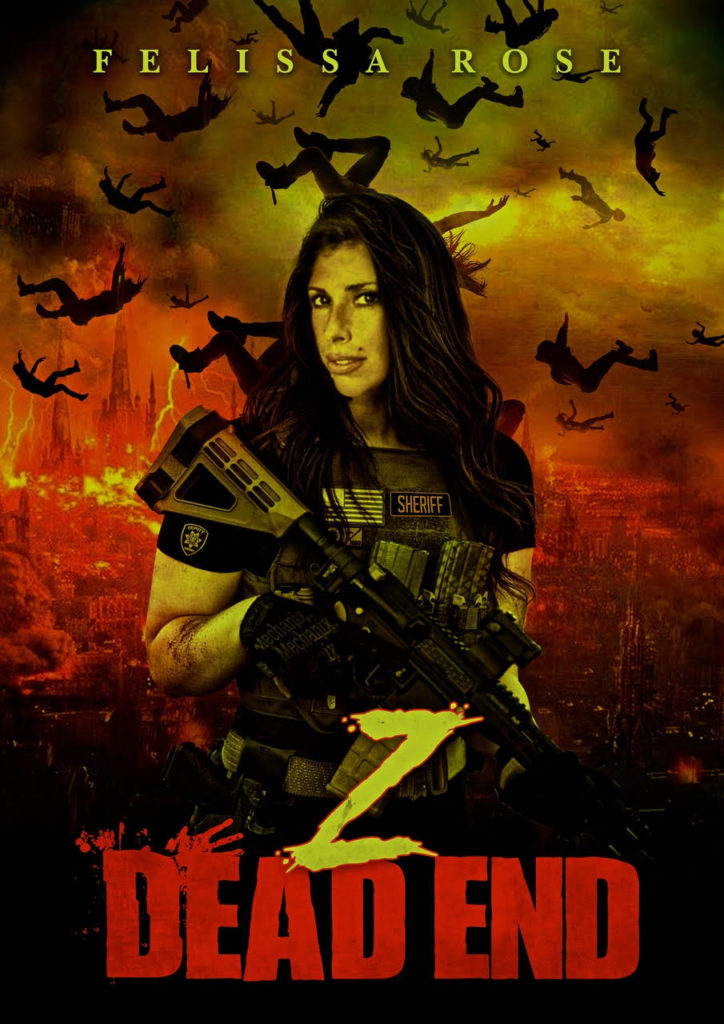 ---------
USELESS HUMANS Trailer: "A thirtieth birthday and the fate of humanity are left hanging in the balance when a ruthless alien crashes the party, forcing these four friends to save the world."
Release Date: July 14, 2020
Distribution Company: Quiver Distribution
Directed by: Stephen Ohl
Written by: George Caine, Stephen Ohl, Kevin Hamedani & Travis Betz
Story by: Ryan Scaringe
Produced by: Ryan Scaringe, Jon Bloch, Amy Lippens & Max J. Silver
Starring: Josh Zuckerman, Rushi Kota, Davida Williams, Luke Youngblood, Edy Ganem, Maya Kazan, Joey Kern, Kevin Michael Martin & Iqbal Theba
Runtime: 77 Minutes
---------
New "Giant Robot Hellboy" for HELLBOY: THE BOARD GAME: "Mantic Games is pleased to announce it is working with Dark Horse Comics and visionary comic creator Mike Mignola to help raise money for charity with the release of Giant Robot Hellboy–a new playable character for Hellboy: The Board Game. What's more, players of Hellboy: The Board Game will soon be able to create their own missions with the release of the B.P.R.D. Archives expansion.
During the COVID-19 outbreak, Mike Mignola has been entertaining fans with new illustrations nearly each day. These range from characters from the Mignolaverse to icons in popular culture. However, one of the most eye-catching was Giant Robot Hellboy–a massive mechanical version of Hellboy.
''When we saw that illustration, we just knew we had to make a model of it," explains Ronnie Renton, CEO of Mantic Games. "Plus, we really wanted to do something to compliment the fantastic work Mike Mignola has done to raise money for World Central Kitchen during this difficult time."
Each limited-edition Giant Robot Hellboy will be handmade in resin by the team at Mantic Games. It will be a new playable character that can be used to play Hellboy: The Board Game in solo mode. After all, a huge robot isn't likely to need a great deal of help dispatching the forces of evil!
For each Giant Robot Hellboy sold, 10% of the proceeds will be donated to World Central Kitchen–the same charity Mike Mignola has been raising money for with his charity auctions during the COVID-19 outbreak. World Central Kitchen has served more than 10 million meals to students, families in need, seniors, and frontline healthcare heroes in North America and Spain during the pandemic.
The limited-edition Giant Robot Hellboy is available to pre-order now from www.manticgames.com. The miniature will be available to order throughout June and is expected to start shipping in late July, depending upon demand.
But that's not the only Hellboy: The Board Game news. Later this month Mantic Games will be releasing the B.P.R.D. Archives expansion. This allows players to create their own missions for Hellboy: The Board Game by selecting their own Case File cards, adding new minions, and choosing what terrifying boss the team will face in the dramatic final confrontation. The B.P.R.D. Archives, along with Baba Yaga and Hecate boss expansions, will be launching in stores this June.
Hellboy: The Board Game is a co-operative experience in which players face off against some of the comic's most famous foes. Up to four people take control of iconic B.R.P.D. members––Hellboy, Abe Sapien, Liz Sherman, and Johann Kraus––before exploring gothic locations, uncovering ancient artefacts, and battling one of Hellboy's most notorious foes, Rasputin! After launching in April 2019, the game is now available in multiple languages (French, Italian, Brazilian, and Russian) and is on its third re-print after selling out worldwide.
To keep up with the latest Hellboy: The Board Game news, make sure you sign up to the Mantic Games newsletter at www.manticgames.com"