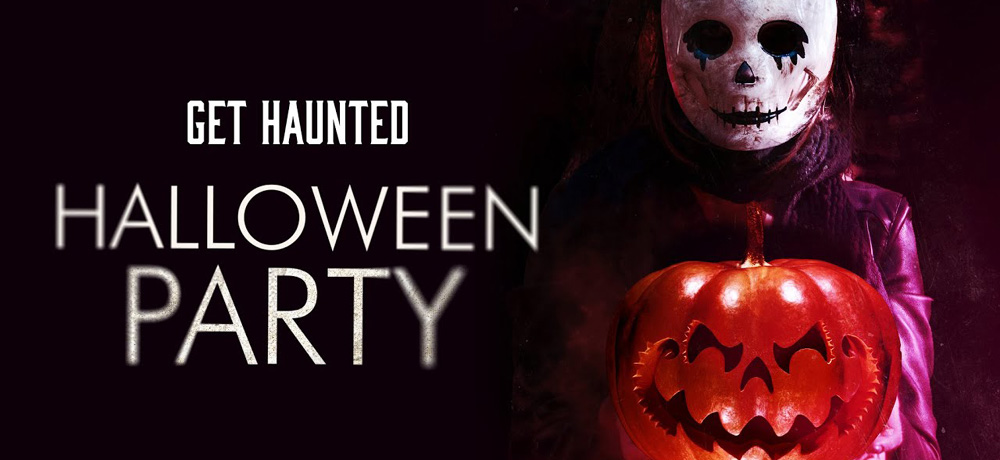 In this installment of Horror Highlights, watch the trailer for Halloween Party, learn how you can support the Slow Pokes comic book, watch the trailer for Etheria Season 2, find out when you can watch THE CURSE OF AUDREY EARNSHAW, and learn Brazil's Third Annual Rock Horror Film Festival!
HALLOWEEN PARTY: "HALLOWEEN PARTY follows a college student named Grace on a journey to find out who killed her best friend after the girls trigger a cheesy yet disturbing Halloween-themed computer meme.  With the help of a talented I.T. student named Spencer, the two soon discover that their old college has a terrible secret..."
Available in select theaters and on VOD October 2, 2020
Horror / Thriller
2020 | Canada | English | 97 minutes
Distributor: Red Hound Films
Directed by: Jay Dahl
Written by: Jay Dahl
Produced by: Bill Niven, Jay Dahl
Cast: Amy Groening, T. Thomason, Marietta Laan, Shelley Thompson, Jeremy Akerman, Zach Faye, Scott Bailey, Taylor Olson, Murlane Carew, Jason Daley
---------
Slow Pokes: The Sloth Horror Comedy Comic Book: Coming this Halloween, Slow Pokes is a 20-page one-shot comic book that answers the question everybody wants to know: What would happen if Sloths became fast? 
They would become killing machines of course!
From the twisted mind of Steve Urena, comes a vulgar fun-filled horror-comedy thrill ride that's full of sloths, slaughter, and slapstick. If you like horror, foul-mouthed teenagers, or murderous sloths, then this comic is for you.
Drawn by Juan Romera (IDW, Monkeybrain, Comics Experience) and lettered by Sean Rinehart, (Grief, The V-Card, Dead End Kids) this sloth horror-comedy is a bloody thrill ride you won't be able to take your eyes off of. 
"Slow Pokes is a labor of love and my homage to the ridiculous horror movies I used to see on the shelves of Blockbuster when I was a kid," says Urena. This comic captures the fun and excitement of ridiculous horror and takes you on a trip you won't forget. 
DON'T SLOW DOWN BECAUSE THEY'VE SPED UP.
Click the link below to pledge and pre-order now! 
https://www.kickstarter.com/projects/steveurena/slow-pokes-a-sloth-horror-comedy-comic-book
Follow us on this crazy comic journey by adding Slow Pokes on Instagram and twitter for more updates and bonus content!
@TheSteveUrena
@SlowPokescomic
--------
ETHERIA Season 2: "As exclusively announced this morning on ComingSoon.net, Season 2 of ETHERIA, the new women-directed horror and sci-fi anthology series, is out on Amazon September 24, 2020 via emerging genre distributor The Horror Collective.
Produced by The Horror Collective's Heidi Honeycutt, Staci Pippi Hammon, and executive produced by Shaked Berenson, ETHERIA has been hailed by audience members as "the best horror anthology since Southbound" and the episode directors as "fantasy masters of the next generation".
ETHERIA Season 2 features demented Mexican wrestlers, crafty underground criminals with great stripping skills, doomed time-travelling lovers, demonically vengeful girlfriends, Thai sex worker/vigilantes, coming-of-age slasher horror, hiding in bunkers to escape the apocalypse, and suspicious upstairs neighbors that may actually want to kill you. Universally praised for their innovative approach to genre, these nine short episodes defy expectations and challenge beliefs about women directors. Featured actors include Elizabeth Debicki (The Great Gatsby), Javier Godino (Deception), Anne Ramsay (Bombshell), and Emme Rylan (Guiding Light), and episode directors include fan-favorites Amber Benson (Buffy the Vampire Slayer) and Gigi Saul Guerrero (Into the Dark: Culture Shock).
ETHERIA season 2 will be available on Amazon here: https://www.amazon.com/gp/video/detail/B08FRTHGNN/"
----------
THE CURSE OF AUDREY EARNSHAW: "Set against the autumnal palette of harvest season in 1973, THE CURSE OF AUDREY EARNSHAW explores the disturbed bond between Audrey, an enigmatic young woman, and Agatha, her domineering 'mother', who live secretly as occultists on the outskirts of a remote Protestant village. As the community is besieged by a pestilence of unknown origin: children, fields, and livestock begin to die — yet the Earnshaw farm remains strangely unaffected. As mass hysteria sets in the village, the townsfolk commence accusations against Audrey and Agatha of witchcraft.
Capturing a perfect mixture of religious paranoia and folklore horror, Thomas Robert Lee's THE CURSE OF AUDREY EARNSHAW is a haunting and unflinching tale of vengeance.
THE CURSE OF AUDREY EARNSHAW celebrated its world premiere at Fantasia Fest 2020, coming out with raving reviews. The film will be releasing in limited theaters on Friday, October 2, 2020 and will be available on major VOD/Digital platforms beginning Tuesday, October 6, 2020.
"I wanted to tell a story about legacy, and to specifically explore it within the context of a folk horror narrative," says writer/director Thomas Robert Lee. "The community grows increasingly desperate as their given circumstances grow dire. In reality, the pandemic appears to have amplified hatred and xenophobia, or at least the voices of those spewing hate speech. Obviously there is a world of difference between my screenplay and the very real ramifications of the pandemic, but the similarities, however surface-level they may be, have certainly been on my mind these past months."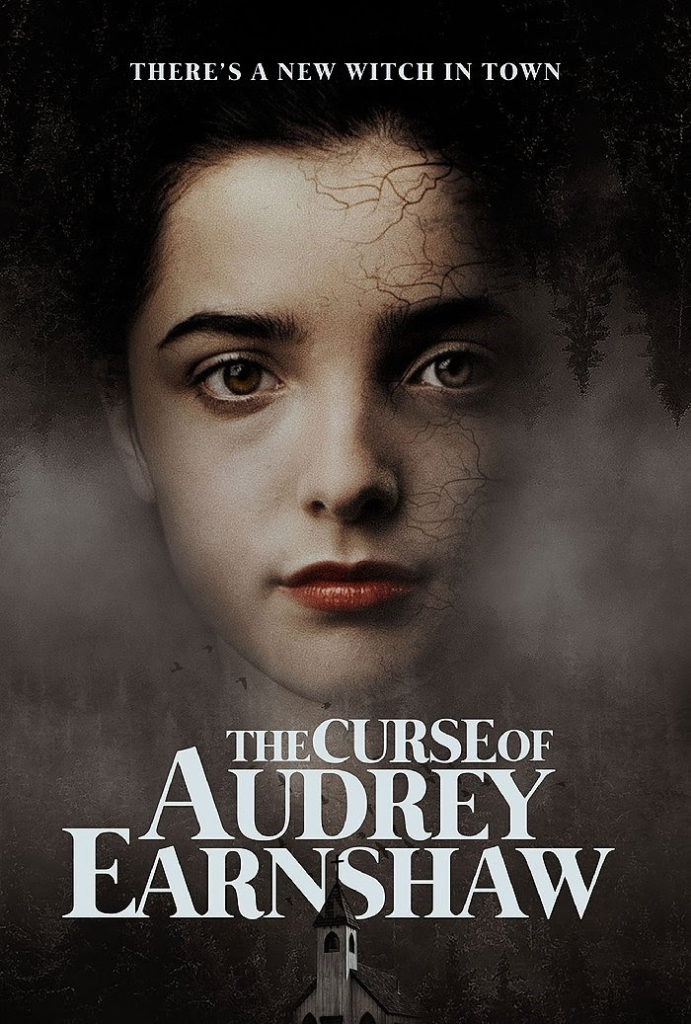 ----------
Brazil's Third Annual Rock Horror Film Festival Announces its "Monster" Program: "Grab your drink and popcorn, put on your best pajamas and prepare your heart for 11 days and nights of cinematic terror and suspense with the best international thrillers and lots of rock & roll. 
The Rock Horror Film Festival, now in its third year, is announcing 2020's "Monster" Program, which brings together 57 films from 21 countries competing for the Calaca Rock trophy in several categories: Sinister Features, Bizarre Featurettes, Macabre Shorts, Haunted Brazil, Pills of Fear, Strange Documentaries and Hair-Raising Animations. 
Each day of the festival will feature a full 24 hours of uninterrupted films, with daily programs divided into 12 two-hour sessions. Attendees will also have access to the "crème de la crème" of Brazilian and international film professionals via the following special offerings:
24 webinars covering all stages of production.

33 round tables with the participation of directors, actors and guests of the festival.

12 live rock performances with bands from Brazil, Mexico, Argentina and Spain.
The festival offers an array of long feature films this year, including: 
"Celebrity Crush," a U.S. film directed by and starring Oliver Robins, who was a child actor in Spielberg's "Poltergeist"; 

"Iris," a U.S. film directed by Diana Rodriguez and starring Alice Kremelberg ("Orange Is The New Black") and Grant MacDermott ("Hustlers," "Mr. Robot");

"Possessões," a Brazilian film directed by Tiago Santiago and featuring a cast of Marcelo Serrado, Fernanda Nobre, Antônio Pitanga, Marcos Pitombo;

"Diablo Rojo," an entry from Panama directed by Sol Moreno and starring Carlos Carrasco (Blood in Blood out, Speed); 

"Mareld," a film from Sweden directed by Ove Valeskog, who participated in the first edition of the festival with "Huldra - Lady of the Forest" and who mixes documentary and fiction.

"La Zona Elegida" by Argentinian director Ariel Conti
The competition of short films includes:
"Mommy's Little Monster" (USA) by Patrick Green, starring Jenny Pellicer ("Puppet Master: The Littlest Reich") and Tate Birchmore ("American Princess"); 

"Boomslang" (USA) by Trevor Ryan, starring Ryan Vincent ("Elizabeth Blue", "Stumptown", "Blonde") and featuring Tricia Rae StahlKey ("Glee"); 

"Clash of Giants," which mixes documentary and fiction in a conceptual and surrealist film by Austrian artist Nin Brudermann (MoMA PS1). 
The selection brings together a wide variety of titles and presents new talents experimenting in genre cinema who hail from Greece, Holland, Iran, Myanmar and Ukraine.
In the new Strange Documentary competition, the festival will feature:
"Medium" (Brazil) from Monica Demes;

"Sleeze Lake: Vanlife at its Lowest & Best" (USA) by Andrew J. Morgan & Nick Nummerdor;

The restored copy of FW Murnau's classic "Nosferatu," featuring David Carradine and with the soundtrack by the gothic band TYPE -O Negative, with producer Wayne Keeley participating in a roundtable discussion. 
Another new category at the festival is Hair-Raising Animations, which this year brings a handful of unforgettable animations: "I See You" (Japan), "616" (Mexico), "Malakout" (Iran) and "Ghölu" (United Kingdom).
The Rock Horror Film Festival 2020 boasts a strong female presence in genre cinema, with 13 female directors taking charge of several productions. The films being shown also feature a record number of female leads starring as villains and heroines.
Festival attendees have the chance to hear the perspectives of the creative minds behind these films during 33 international roundtable discussions led by Chrys Rochat, director of the festival.
During the festival's two dozen webinar workshops, film professionals and aficionados will have an exclusive opportunity to learn from industry experts, including American directors David Lipper ("Full House", "High Strung", "The Unwilling") and Jonathan Martin ("Creatures of White Chapel", "Kiss The Devil in The Dark"); Spanish director Juanra Fernández ("Rocambola") and several famous Brazilians such as screenwriter Paulo Cursino ("De Pernas Pro Ar", "Até Que a Morte nos Separe"); director and screenwriter Halder Gomes ("Cine Holliúdy") and André Moraes, musician, director, Grammy nominee and award-winning soundtrack author ("Assalto ao Banco Central', "Lisbela e o Prisioneiro"); Mariá Velasquez, acquisitions manager (Paramount Pictures Brasil) Coproducing with Majors webinar, Dionísio Neto, actor and playwright ("Carandiru", "A Favorita", "Morde and Assopra"), in addition to other skilled professionals in charge of the festival's must-see webinars and workshops .
Musical performances will be the main attraction of the Rock Lives segment of the festival, which takes place every evening at 10 p.m. Brasília Time on the festival channel. This segment features bands and solo artists from Brazil and around the world. As is tradition, the festival rock shows kick off on the eve of the festival with the Warmup featuring the Argentine band PVLSO; the opening night show is being led by André Moraes with the show "Classics of Terror." Subsequent nights will feature performances by: 
Los Ídolos Del Momento (Mexico)

Balba (Brazil)

StringBreaker & the StuffBreakers (Brazil)

Audionautas (Mexico)

Banda Grecco (Brazil)

Junior Del Campo (Brazil)

Das Model (Spain)

Seu Roque (Brazil). 
The artists headlining the closing rock show will be announced shortly.
Another novelty that the festival brings this year is the Rock Horror Music trophy for the best music by an authorial band that will have a public vote on the festival's website.
COMPLETE PROGRAM ON THE FESTIVAL SITE: WWW.ROCKHORRORFILMFESTIVAL.COM
MOVIE SESSIONS
There will be 12 daily two-hour movie sessions with the exhibition of several titles. Tickets cost €2.50 and are available directly on the festival platform: https://bit.ly/2EAQYYh
CINEMA MEETINGS
International professionals will offer webinars and workshops in various areas such as production, photography, direction, performance, makeup, soundtrack and others.
Registration starts at R$50.00 (BRL) at Sympla: https://bit.ly/3gxfV4c
ROUNDTABLES
Roundtable discussions will take place between directors, actors and guests. There will be three daily tables in Spanish (12:30 pm BRT), English (15:30 pm BRT) and Portuguese (7:30 pm BRT).
Registration costs R$50.00 (BRL) at Sympla: https://bit.ly/3gxfV4c
ROCK LIVES
The 12 "Rock Lives" musical performances will take place on the festival channel. https://bit.ly/3jneUgJ
ROCK HORROR MUSIC TROPHY
Free registration on the website until September 15th. www.rockhorrorfilmfestival.com
FESTIVAL NETWORKS
Facebook: https://www.facebook.com/rockhorrorfilmfestival
Instagram: https://www.instagram.com/rockhorrorfilmfestival
Twitter: https://www.twitter.com/rockhorrorfest
ABOUT THE FESTIVAL
The Rock Horror Film Festival is a film competition that brings together the best of horror cinema, thriller, suspense and fantasy with rock & roll in a major celebration of film and music."