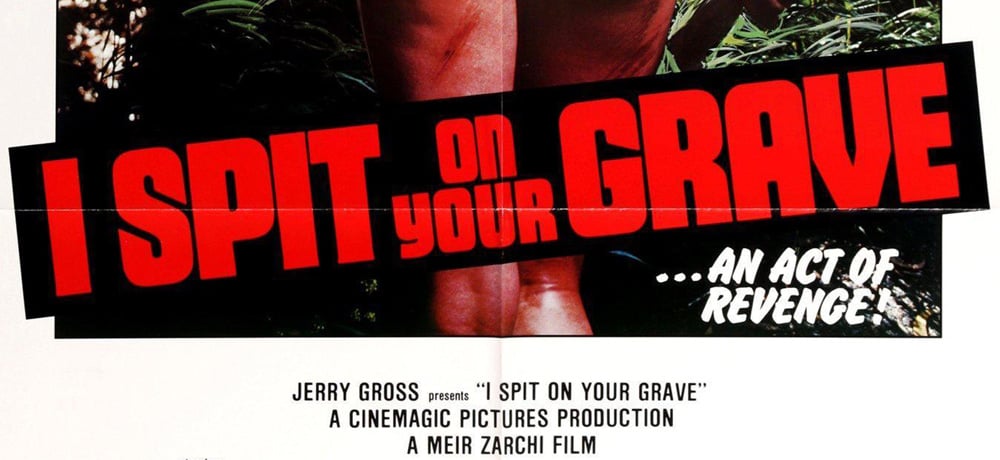 In today's Horror Highlights: the I Spit On Your Grave Blu-ray box set is now available, Full Moon announces Miskatonic U: The Resonator, and we have the trailer and release details for Beast Mode!
I SPIT ON YOUR GRAVE Blu-ray Box Set: "Ronin Flix is pleased to commemorate one of the most controversial feature films of all time with a new 3 disc Collector's Edition I SPIT ON YOUR GRAVE Blu-ray Box Set just in time for the holidays. This box set features a new 4K scan and restoration of director Meir Zarchi's 35mm original camera negative of I SPIT ON YOUR GRAVE, along with a newly restored original mono soundtrack. Additionally, this box set includes I SPIT ON YOUR GRAVE: DEJA VU and, for the first time on Blu-ray in North America, GROWING UP WITH I SPIT ON YOUR GRAVE, plus a collection of special features including a new location featurette hosted by writer Michael Gingold, new cast interviews and deleted scenes, an exclusive making-of featurette, rare and behind-the-scenes photos from the set, home movies, reversible cover art (I Spit on Your Grave only) and more.
Also included is a newly commissioned 44 page booklet featuring exclusive historical photos and liner notes by horror writers Michael Gingold and Meagan Navarro, plus 2 fold out mini-posters and 2 replica VHS box-style magnets - all laid to rest in a deluxe custom slipcase with original and newly commissioned artwork by Adam Stothard.
Ronin Flix is proud to present this commemorative box set as its second release, following a highly praised first release of HARDWARE. The 3 disc Collector's Edition I Spit on Your Grave Blu-ray Box Set will be available for pre-order exclusively on roninflix.com beginning September 24, 2020. The initial print run will be limited to 5,000 copies."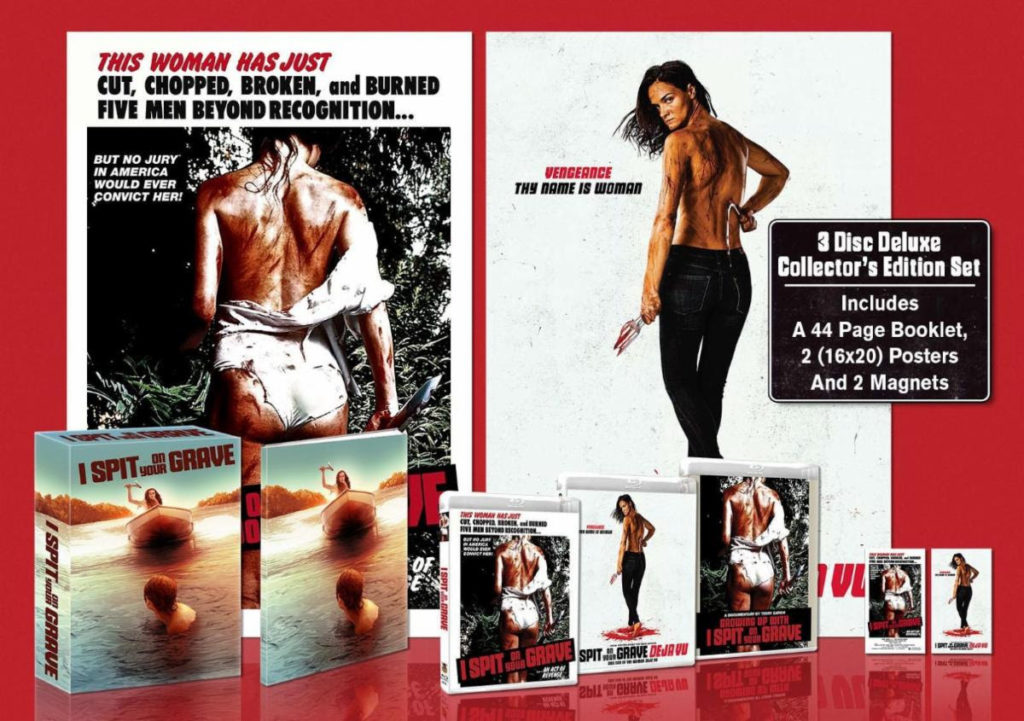 ----------
MISKATONIC U: THE RESONATOR: "Full Moon Features just announced that they are furthering the Miskatonic U series (previous films include From Beyond, Re-Animator, Lurking Fear) with a new feature film, Miskatonic U: The Resonator, inspired by both the works of legendary fiction writer H.P. Lovecraft and beloved genre director Stuart Gordon.
Created by horror powerhouse, Charles Band, and writer-director William Butler (Madhouse, Furnace And Demonic Toys 2), Miskatonic U: The Resonator will go into production in Los Angeles in early December. It promises to feature plenty of the sort of gooey practical special make-up effects, along with cameos and performances from many of the original cast members that have long been associated with Gordon and the films from Band's Empire Pictures universe."
Synopsis: "Set in the fictional college campus "Miskatonic University" in Arkham, Massachusetts where all sorts of fantastic and unworldly events have been known to unfold in Lovecraft lore, MISKATONIC U: THE RESONATOR follows six gifted students as they navigate life after one of them, Crawford Tillinghast, builds a machine known as the "Resonator". The machine allows one to experience multiple dimensions while navigating the unsavory beasts that dwell within them. But things get complicated when Tillinghast realizes that the prototype of his creation has not only released murderous and deadly creatures into his world, but also has affected his own reality."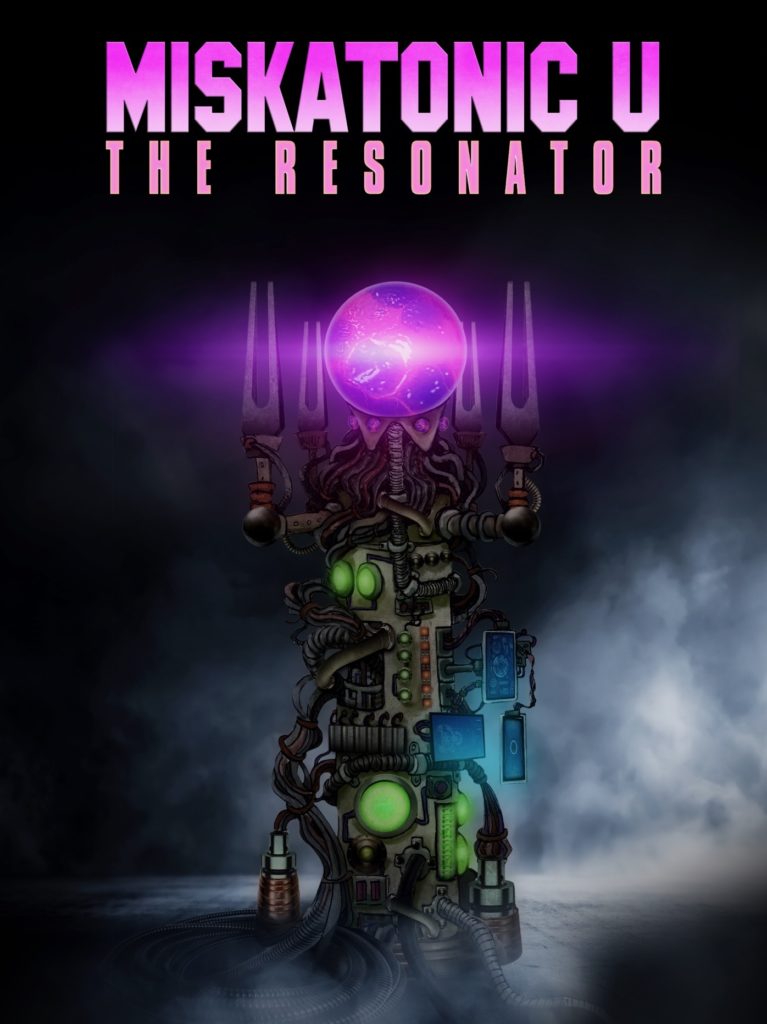 ---------
BEAST MODE Trailer & Release Details: "After accidentally killing his lead star, a has-been hollywood producer turns to an ancient herbal elixir, in the hope that it will save his career. He makes a dark deal that unleashes a band of bloodthirsty, shape-shifting, ferocious beasts on LA."
Starring: Leslie Easterbrook (Devil's Rejects), Ray Wise (Road to Redemption, Robocop), James Hong (Blade Runner, Big Trouble in Little China) James Duval (Gone in 60 Seconds, Donnie Darko) C Thomas Howell (The Amazing Spider Man, LBJ)
"The action-packed horror comedy BEAST MODE, directed by Chris W. Freeman and Spain Willingham, will be released digitally in North America by Devilworks Pictures on December 1, 2020."