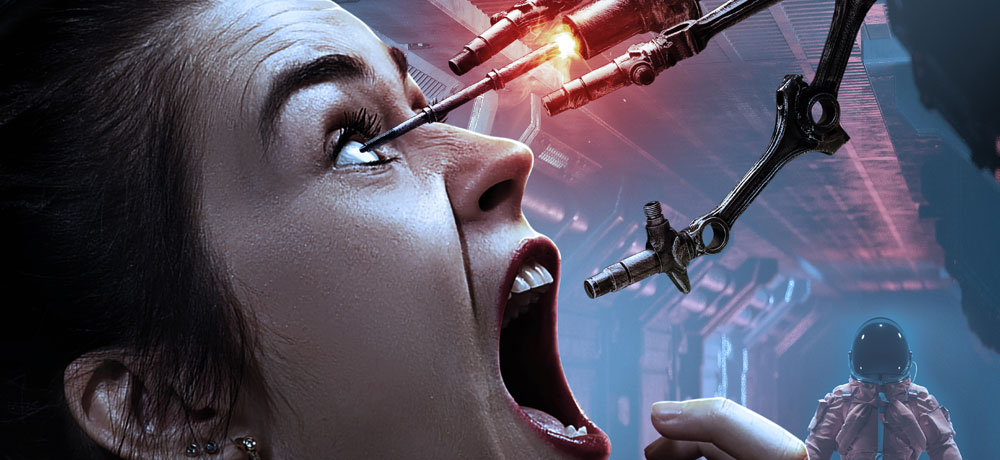 We're back with another installment of Horror Highlights! In today's edition: the trailer and release info for Interpreters, and details on this weekend's special guest on The Last Drive-In:
Interpreters Trailer & Release Details: "Mark Frost, a former black operator, and homicide detective, recently moved to the remote town of Sullen Community for the quiet life. His quest for a peaceful existence comes to an end when an unusual perpetrator using advanced technology is connected to a string of murders. Frost is thrust into an investigation with the overwhelmed local police uncovering a more deadly threat than anticipated.
INTERPRETERS is available May 12th for Purchase and Rent on VOD from High Octane Pictures"
Written and directed by Michael Ryan, the movie stars Rachel Kylian, Terry Maratos, and Ace Marrero.
---------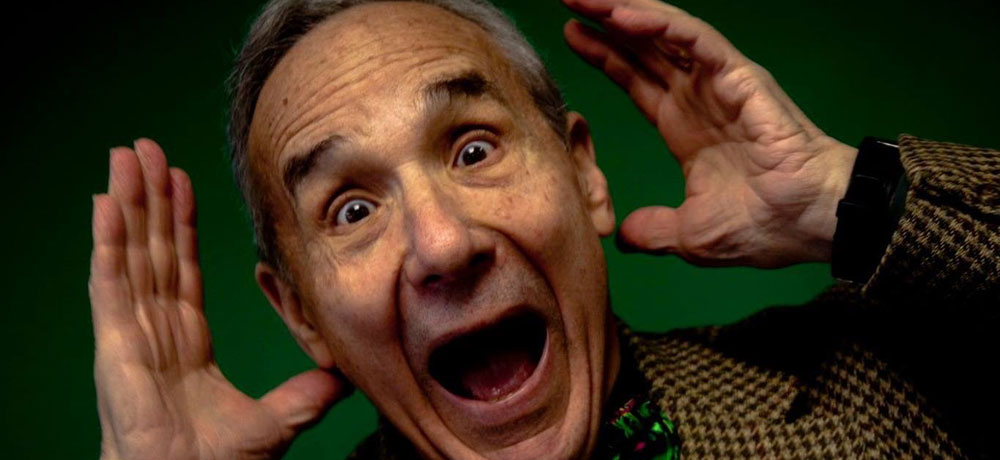 Lloyd Kaufman Announced as Special Guest for this Week's The Last Drive-In: "Shudder, AMC Networks' premium streaming service for horror, thrillers and supernatural films and series, announced today that director and Troma Entertainment co-founder Lloyd Kaufman will make a special appearance on the next episode of The Last Drive-In with Joe Bob Briggs, streaming Friday, May 15, at 9PM ET.
"I knew Lloyd Kaufman when he was a young man struggling to make a living by releasing one cheap exploitation film after another. After a rich and varied career at the helm of Troma Films, he has risen to the top of the indie business and today . . . releases TWO cheap exploitation films at a time. Let us praise his legacy of distributing hundreds of indie films, all of them made with cameras," said series host Joe Bob Briggs.
Troma, Kaufman's prolific low-budget independent production and distribution company, was founded in 1974 and has produced, acquired and distributed more than 1,000 independent films. Kaufman's breakout film as a director was 1984's The Toxic Avenger, the cult classic that inspired three sequels, a musical and a children's television cartoon. To date, Kaufman has directed more than 50 features, documentaries and shorts, including Class of Nuke 'Em High, Sgt. Kabukiman N.Y.P.D., Tromeo and Juliet and Return to Nuke 'Em High Vol. 1 and Vol. 2. His latest is Shakespeare's Sh*tstorm, a loose adaptation of The Tempest, currently in post-production.
Kaufman's appearance is the fourth special guest to be featured so far on this season of The Last Drive-In, following guest co-host AEW wrestling superstar Chris Jericho, who presented the notorious cult film Bloodsucking Freaks; Kelli Maroney, discussing her work in Chopping Mall and other beloved '80s genre classics; and 'Sultan of Splatter' Tom Savini sharing how he blew up his own head in Maniac and other stories from his colorful career. New episodes of The Last Drive-In premiere every Friday through June 19.
The Last Drive-In with Joe Bob Briggs is produced by Matt Manjourides and Justin Martell and directed by Austin Jennings."