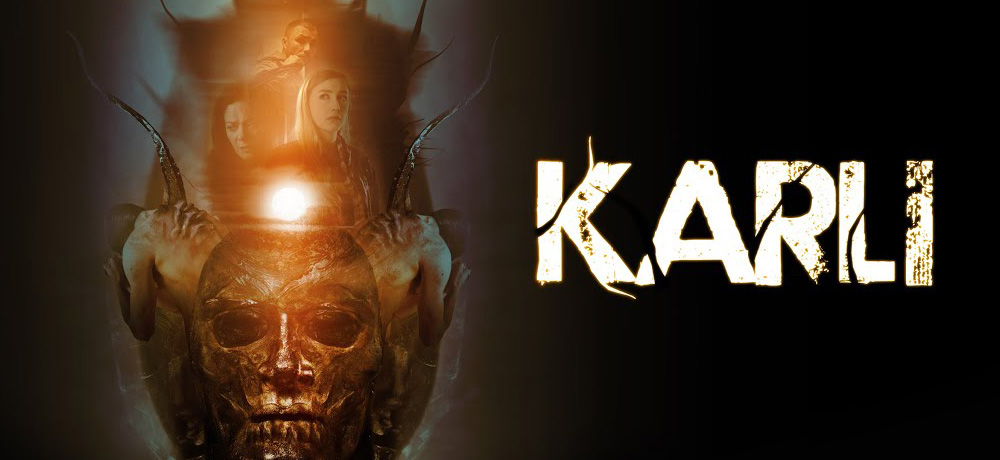 Watch the Teaser Trailer for Karli: "Co-Directors Mike Clarke (A Light Through Coloured Glass) and Paul Gerrard (Hellraiser Origins, Hellboy) unleash their teaser trailer for their upcoming horror film, KARLI – a shocking and terrifying supernatural take on the home invasion genre.
KARLI is a new British horror that harkens back to the days of the early 80's horror. The team has built a film around a truly, soon to be, iconic character and an original concept of terror. Hellraiser and Kill List fans will have plenty to indulge in here.
"KARLI is a dark and menacing descent into a grim world unknown, this teaser trailer is just a small snippet of the horrors that await audiences – our antagonist literally unfolds," Director Mike Clarke.
80's horror fans and even modern A24 'elevated horror' fans will both enjoy this one – an 80's horror film produced with the modern sleekness of today's horror films.
"This took an immense amount of work to create, but it's paid off. We've created something truly original and horrific here, yes, it will be compared to Hellraiser, but any horror film creator would be happy with that comparison – what a compliment!" Director and Concept Artist Paul Gerrard.
KARLI is a visual delight, purposefully shot in low light, using menacing practical effects for the creature effects, backed by a tight script that is delivered by an excellent up and coming British cast. Starring Damien Ashley as Kyle, the drifter on the run from suspected supernatural killers, Jennifer K. Preston as Amanda, the grieving mother looking for fresh start and Isabella Percival as Karli, the daughter dragged to the country by her mother.
The KARLI team will be launching a full length trailer later in the year closer to the official release date (to be announced).
Expect big news in the coming months from the KARLI team and Directors Mike Clarke and Paul Gerrard ."
---------
Extra day added to Joe Bob's Drive-In Jamboree: "Due to overwhelming demand, Joe Bob Briggs and the Mahoning  Drive-In will now be adding a fourth night to Joe Bob's Drive-In Jamboree in  Lehighton, Pennsylvania, this July! 
The Jamboree will now open on Thursday night, July 15, with a "Welcome  to Appalachia" barbecue, a performance of Joe Bob's critically acclaimed  live show, "How Rednecks Saved Hollywood," and a very special 35mm  screening of Smokey and the Bandit. 
As previously announced, Joe Bob's Drive-In Jamboree will also include  the Mutant Fest indie film festival on Friday, July 16, "The Last Drive-In  LIVE" on Saturday, July 17, and a haunted drive-in event with a classic  double feature and live zombies on Sunday, July 18. 
The Mahoning Drive-In sits in the middle of the Ridge-and-Valley Region of  the Appalachian Mountains, so the eight-hour "Welcome to Appalachia"  event on Thursday night will begin with a locally catered barbecue. Then  Briggs will perform his one-man show of the most sacred redneck  cinematic moments, never before presented at a drive-in. The evening will  end with a 35-millimeter screening of Smokey and the Bandit. 
"I had to be talked into this," said Briggs, "because my live show has 300  cues, uses 200 movie clips and stills, makes extensive use of maps, and  relies on my being close to the audience—because so much of it is comedy. Let me put it this way: we tried it out on the humongous Mahoning  screen, and I said to Virgil Cardamone, the programming director, 'We're  gonna need a bigger projector.' He bought the projector, and I bought a  $150 laser pointer, and we're going for it." 
After Joe Bob's fast-and-furious two-hour presentation, he will introduce  what he calls "the greatest movie in the history of the world"—Smokey and  the Bandit. The Mahoning is famous for its championing of classic 35- millimeter projection, so this will be a rare opportunity to see the movie as it  was originally shown in 1977. 
Tickets will go on sale for the Thursday show on Friday, June 11th at 12pm  EST. Tickets are also still available for the Sunday world premiere of Joe 
Bob's Drive-In of Dread, a multi-media experience featuring live zombies  roaming the lot, with screenings of the 1950s classics "House of Wax" and  "Them," hosted by Joe Bob and Darcy from the Mahoning projection booth. 
Current ticketholders for Friday, Saturday, or Sunday who would like to add  passengers to their car will have the opportunity to purchase additional  tickets beginning Friday, June 11 at 12pm EST. Please note that you must  provide your original ticket purchase number at checkout and must ensure  that any additional attendees will be in the original ticketholder's vehicle.  Parking will be first-come, first-served. Joe Bob and Darcy the Mail Girl will  both be available for meet-and-greets on all days of the Jamboree. 
"Joe Bob is the Henri Langlois of exploitation films. He's already a cinema  saint, and if I were you, I'd pray for his guidance." 
John Waters 
Tickets will go on sale noon EST on Friday, June 11 at  https://mahoningdrivein.ticketleap.com/joebobsjamboree/"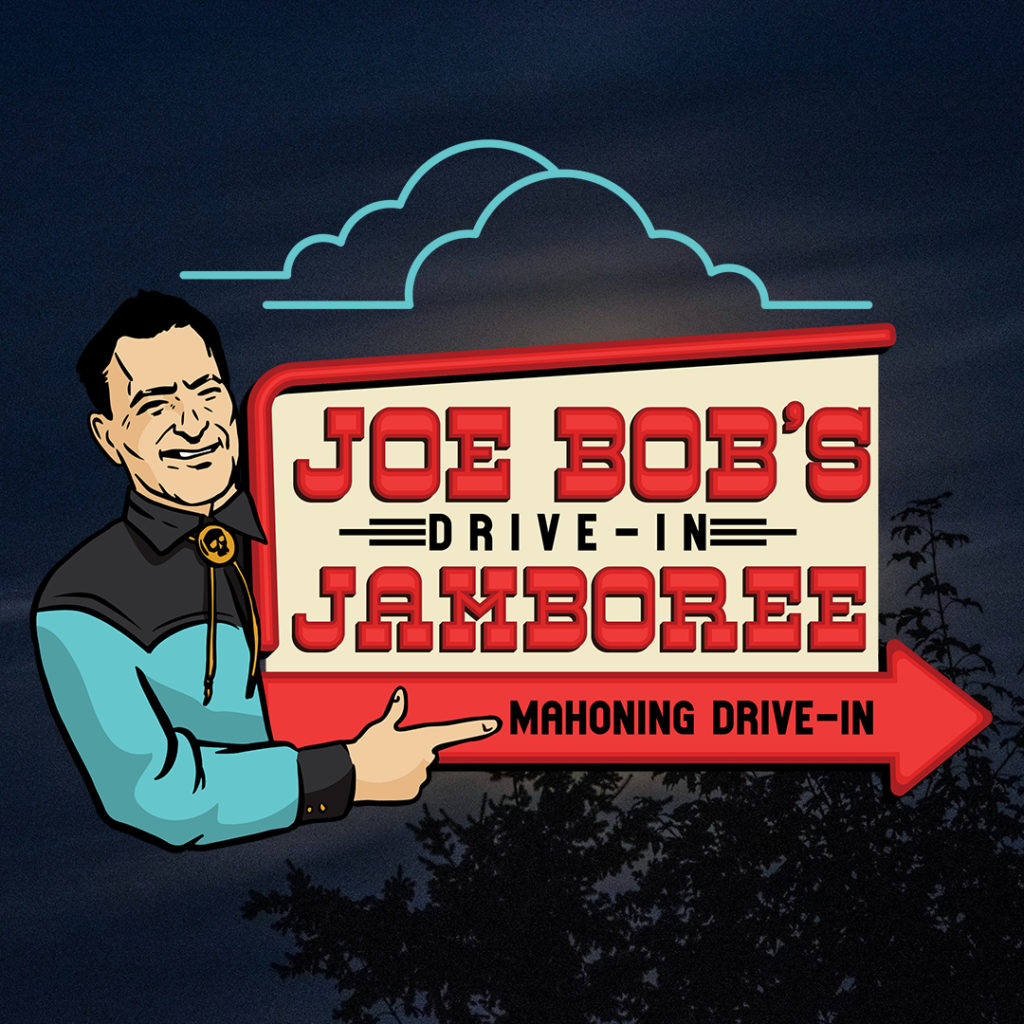 ----------
Watch the Trailer for VAMPIR: "Vampir is the directorial feature debut and highly anticipated upcoming European folk horror film by Branko Tomovic which also stars Gorica Regodic (Next to Me), Joakim Tasic (Santa Maria della Salute) and Balkan screen legend Eva Ras (Love Affair, or The Case of the Missing Switchboard Operator).
Leading sales agent Reel Suspects has recently boarded the film, which is now completed and will be now presented at the Cannes film market.
In the film, "After witnessing a crime in London and looking for a place to hide for a while, Arnaut (played by Tomovic) is offered a job by charming yet ruthless local Vesna (Regodic) to look after a cemetery in a small remote village in Serbia. He soon starts to have nightmarish visions and is frequently visited by the mysterious older woman Baba Draga (Ras) who guides Arnaut into the darkness. Only the village priest (Tasic) seems to be trying to keep him safe from the sinister intentions of the villagers."
"Our film is inspired by those early myths, superstitions and folk elements that surrounded the first real vampire cases in Serbia in the early 1700s. Those were the origin of vampires which many people don't know. Our film is set in modern times and I wanted to show a more mysterious side of Serbia.On another level, the film also serves as an allegory of an immigrant child who was raised abroad and comes back to his ancestry's country, where he is confronted with the local habits, traditions and way of life which are hard to accept at first." says Tomovic.
It was filmed in English language on locations in Serbia during the pandemic last year and is a UK-Serbian-German co-production, produced by Jean-Louis Alexandre (UK's Red Marked Films), Milos Z. Vuckovic (Serbia's Dinaric Alps Productions) and Dina Vickermann (Germany's Vickermann Films) with Matteo Lovadina's Reel Suspects handling the international sales. Award-winning composer Mark Ashworth (ABCs of Death, Entity) created an original score for this."