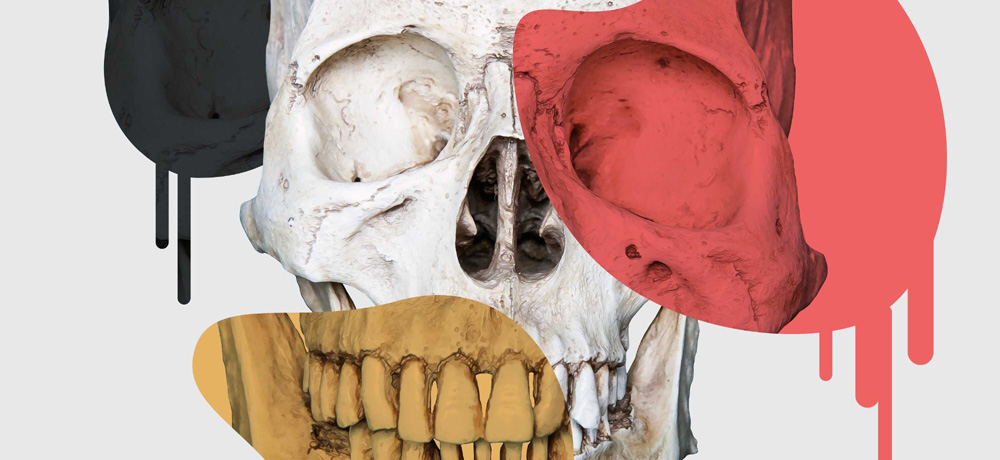 Mental Health and Horror: A Documentary - Director's Statement: "A director's statement for Mental Health and Horror: A Documentary has been released via Rue Morgue. The video features original music by legendary horror composer Simon Boswell (Hardware, Clive Barker's Lord of Illusions), who has also been announced as an interviewee.
Mental Health and Horror: A Documentary is created and being directed by Jonathan Barkan (The Horror Collective, DREAD, Bloody-Disgusting). Andrew Hawkins (Insect, In Search Of Darkness Part II) and David Lawson Jr. (Spring, The Endless, Synchronic) act as executive producers.
The feature-length documentary aims to demonstrate the positive impacts and cathartic releases that horror can have on those living with mental illnesses.
Mental Health and Horror: A Documentary will feature interviews from horror fans, film critics, film historians, filmmakers, producers, writers, and professionals from the mental health world. An initial Kickstarter will be launched on June 23rd. Several of the pledge tiers will see funds go towards supporting various mental health foundations and charities aimed at helping marginalized communities.
Previously confirmed appearances include Michael Kennedy (Blumhouse's Freaky), Rebekah McKendry (Tales of Halloween, All The Creatures Were Stirring), Kristina Arntz (Darlin'), Disasterina (The Boulet Brothers' Dragula), Gigi Saul Guerrero (The Purge, Into the Dark: Culture Shock), and Adam Egypt Mortimer (Daniel Isn't Real), with more to be announced.
Alice Collins (Fountaine and the Vengeful Nun Who Wouldn't Die), Zena Dixon (co-host of the Bloody-Disgusting Podcast), and BJ Colangelo (Labrys, Deathcember) are the film's producers. Also on the team are Art Director Jason Kauzlarich (FANGORIA Chainsaw Awards), DP Shane Izykowski (Snaggletooth), and Editor Lindsay Ragone (Drag Race Canada).
The documentary is currently in production and will be shooting through 2021 with an anticipated Q1 2022 world premiere.
Follow the project:
Official Website: http://mentalhealthhorrordoc.com/ "
----------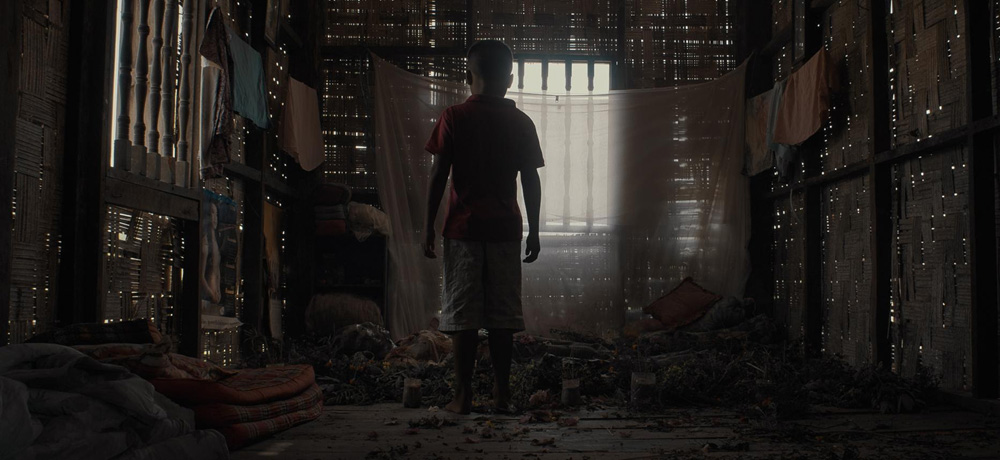 Yellow Veil Pictures Acquires Laos Sci-Fi Thriller THE LONG WALK for North American Release: "Yellow Veil Pictures has acquired North American distribution rights to Mattie Do's celebrated Laos time travel feature THE LONG WALK and is planning an early 2022 release. The film world premiered at the 76th Venice International Film Festival in the Giornate degli Autori section and later went on to screen at the Toronto International Film Festival in the Contemporary World Cinema program, Fantastic Fest and Sitges International Fantastic Film Festival.
THE LONG WALK tells the story of an elderly man who has the power to travel back in time thanks to a mysterious spectral companion whose death he witnessed fifty years earlier. He decides to trespass into his own past and set in motion a plan to preempt his mother's terminal suffering, and ultimately appease his soul.
Director Mattie Do says "I'm beyond excited that my film has finally found a legitimate home with a company that has experience, knowledge, and zeal for unique and daring new genre stories. I couldn't be happier to see The Long Walk entrusted to a passionate and dedicated company like Yellow Veil."
The film is the third feature from Mattie Do, a pioneering filmmaker who is currently Laos' first and only female director, and the only director in the country to work specifically with the horror genre. Do's second feature, DEAREST SISTER, was selected as the Laotian entry for Best Foreign Language Film at the 90th Academy Awards, notably the first time that Laos has submitted a film for consideration in the category. THE LONG WALK is written by Christopher Larsen, who also penned Do's previous films, and produced by Do, Larsen, Annick Mahnert, Justin Deimen, Anousone Sirisackda, and Abhi Rastogi. Jeremy Sim and Terence Kong served as executive producers. The film was financed and produced by 108 Media and Aurora Media Holdings in Singapore, with global rights handled by 108 Media. It was picked up from the Southeast Asian Film Financing Project Market held in Singapore.
108 Media says, "Through our continued commitment to building up cross-cultural voices and stories, 108 Media's is uniquely placed to take a special and daring film like The Long Walk out to the world, and partner with exciting folks like Yellow Veil and their team."
Hugues Barbier, Co-Founder of Yellow Veil Pictures adds, "We have been following Mattie's career closely since her breakthrough debut feature Chanthaly, and we are beyond excited to be able to bring to the North American audiences her latest film The Long Walk. Acclaimed by critics and audiences all over the world during its festival run, and we hope this release will bring even more attention to one of the most inspiring filmmakers in recent memory."
The deal was negotiated by Yellow Veil Pictures Co-Founders Justin Timms, Joe Yanick, and Hugues Barbier with 108 Media Corp's Jordan Nutson on behalf of the filmmakers."
-------
BLUE CALL: "Haylee, a local EMT suffering from PTSD, spends her days making split second decisions with lives that hang in the balance. One night on a routine call, she is faced with a moral decision, taking matters into her own hands and mercy kills a young woman. Now, falling deeper into a rabbit hole, she gets caught up in a world of underground drugs and a sadistic killer who's made her his next victim."
Blue Call premiered on VOD platforms and is available in Walmart's across the U.S. as of June 7th. The film is a Newthie Pictures production and is distributed by SP Releasing in a deal negotiated by Jared Safier of Safier Entertainment and Lara Minassian of SP Releasing. 
Blue Call was written and directed by Brian Farmer. It marks Farmer's debut movie, with his previously shot film Running With Fear (Eric Roberts) to be released later in the year. The motion picture was filmed in Los Angeles, CA, starring Katie Leclerc (ABC Family's Switched at Birth), Jack McGee (Rescue Me), Jonathan Bennett (Mean Girls) and world renowned drag queen Willam Belli (A Star Is Born.)
Available on VOD, Amazon Prime, and Vudu for streaming and on Blu-Ray and DVD at Walmart stores nationwide.