Learn and be entertained at the same time with new spring courses offered by the fine folks at the Miskatonic Institute of Horror Studies. Continue reading for more details. Also in today's Horror Highlights: Crimes in History: H.H. Holmes Murder Castle board game Kickstarter details, The Wave Blu-ray and DVD, No Hope in the Woods' Indiegogo details, and Haunted in the Heartland's premiere on Travel Channel.
Miskatonic Institute of Horror Studies Spring Semester Announced: "The Miskatonic Institute of Horror Studies celebrates its 10th anniversary of offering classes in horror history, theory, and production this spring, with an electrifying slate of illustrated lectures by some of the genre's most renowned scholars, filmmakers, and luminaries. We are proud to announce the Spring 2020 lineup for our New York branch.
First up on February 13 is scholar Kate Robertson with MAN-EATER: CANNIBAL WOMEN IN FILM, which explores how these films capture ever-present social anxieties about the tense and endlessly complicated relationship between gender, hunger, desire, sex, autonomy, and power.
On March 26 we welcome special guest filmmaker Jeff Barnaby (Blood Quantum, Rhymes for Young Ghouls) and instructor Kali Simmons for HAUNTING THE NATIONAL CONSCIOUSNESS: THE RISE OF INDIGENOUS HORROR, where they will guide us through the cultural shifts that have affected and informed the depiction of Indigenous cultures onscreen over the last 50 years of horror history.
One of the genre's most celebrated and beloved historians, Stephen Thrower, visits us from the UK on April 30 to present his class JESÚS FRANCO: SHOOTING AT THE SPEED OF LIFE, in which he will explore exploitation legend Jess Franco's ability to juggle the commercial and personal dimensions of filmmaking through his confrontational works of horror, sadism and erotic spectacle.
We close out the semester on May 21 with writer and DJ Andi Harriman's class TALKIN' TO DRACULA AND HIS CREW: THE GOTH SUBCULTURE'S ETERNAL AFFAIR WITH HORROR, which looks at the inextricable link between horror and the goth subculture through music, visuals, fashion, and spaces - with an emphasis on the 1980s.
Our New York classes take place at:
Film Noir Cinema
122 Meserole
Greenpoint, Brooklyn
Tickets are $12 advance/$15 door with the exception of international speaker classes, which are $15/$17. Full Season Passes giving access to all four spring classes can be purchased for the discounted price of $45.00 USD."
++++
MAN-EATER: CANNIBAL WOMEN IN FILM
with instructor Kate Robertson
Wednesday, Feb 12- 7:00pm-9:30pm
Tickets: https://www.miskatonicinstitute.com/events/man-eater-cannibal-women-in-film-nyc/
A representation of crossing bodily and social boundaries, cannibalism exemplifies transgression. If it provokes revulsion in theory, then its enactment on screen is truly affecting, tapping into a deep horror. Drawing from my long-term project, 'Man-Eater: Cannibal Women in Contemporary Visual Culture', introduced in The Atlantic and the peer-reviewed Australasian Journal of Popular Culture, this lecture focuses on women cannibals in films from the past fifty years. These women devour – sexually, metaphorically and, sometimes, literally. Their excessive physical hunger, often tied to unrestrained sexual desire, disturbs the idea that they are objects, empty vessels to be filled. But these women cannot (or will not?) deny or contain their urges.
The type of the cannibalistic woman can be found in stories throughout history – Lilith, the Sirens, Snow White. But she is of particular interest right now by capturing ever-present social anxieties about the tense and endlessly complicated relationship between gender, hunger, desire, sex, autonomy and power. The characters in these films negotiate and subvert expectations for how women should look and behave. Drawing in particular from the legacy of the femme fatale, many of them actively deceive the men they intend to eat, using their beauty to seduce and then devour. They reflect the dangers of the female body, taken literally and to the extreme – mouths that swallow, teeth that bite, nails that tear. The presence of this type in cinema provokes an exploration of the idea of boundaries, interrogating distinctions between self and other, inside and outside, touch and penetration. In their pursuit of complete incorporation, these women reduce humans to their physical qualities, treating bodies like meat, provoking an experience of abjection which forces the question of what it means to be human.
Examples in this lecture are drawn from a lineage of women cannibals on screen, across a diverse range of roles: Mothers (Flesh Eating Mothers 1988; Parents, 1989; Macabre, 2009); Demons (Jennifer's Body, 2009); Mermaids (The Lure, 2015); Women with a family curse (Frightmare, 1974; Raw, 2016); Cult members (Cannibal girls, 1973; The Perfume of the Lady in Black, 1974; We are what we are, 2013); Club-members (Femmine Carnivore, 1970; Madam Yankelova's Fine Literature Club, 2017); Scientific test subject (Trouble Every Day, 2001); Autocannibal (In My Skin, 2002); Youth-seekers (Dumplings, 2004); Fame-seekers (Neon Demon, 2016). Though it is for a variety of reasons, the women in these films actually eat people, narrowing the focus from a much broader range of types, like vampires, werewolves and zombies.
++++
HAUNTING THE NATIONAL CONSCIOUSNESS: THE RISE OF INDIGENOUS HORROR
with instructor Kali Simmons and special guest Jeff Barnaby
Thursday March 26 – 7:00pm-9:30pm
Tickets: https://www.miskatonicinstitute.com/events/burying-the-indian-burial-ground-the-rise-of-indigenous-horror/
Indigenous peoples have long participated in the history of cinema, dating back to the Indigenous written and produced silent films of James Young Deer and Lillian M. St. Cyr (aka "Princess Red Wing"). Despite the labors of many Indigenous writers, actors, crew, directors, and audiences, much of this early cinema represented Indigenous peoples in limited and stereotypical ways. Additionally, popular representations of Indigenous peoples were generally relegated to the Western genre, with limited crossover into other genres or modes of storytelling.
However, history shows that Indigenous peoples played a key role in structuring the imaginary of other film genres, especially horror. In the 1960s, during the rise of the "Red Power" movement in the United States and Canada, Indigenous peoples again captured international attention by reigniting debates about environmental racism, land theft, and the destruction of cultural patrimony. Since this period, independent Indigenous filmmakers seized the opportunity to produce material that told stories from Indigenous perspectives, and Indigenous peoples soon began appearing in a variety of narrative contexts. Despite a surge in depictions of Indigenous peoples, Hollywood has continuously co-opted indigeneity, producing additional stereotypes, especially within the horror genre. This includes such representations as the "Medicine Man" who warned against both environmental catastrophe in films such as Nightwing and Prophecy (both 1979) as well as the lingering trope of "The Indian Burial Ground," which we encounter in everything from blockbusters like The Amityville Horror (1979) and The Shining (1980), and in low-budget efforts such as Scalps (1983) and Grim Prairie Tales (1990). In addition, countless media productions by non-Indigenous producers have appropriated Indigenous cultural productions for monster lore, from films The Manitou (1978), Creepshow 2 (1987) and The Last Winter (2006), to the recent video game Until Dawn (2015).
In recent years, Indigenous filmmakers in the United States and Canada have increasingly embraced horror as a means to narrate their historic and ongoing experiences under settler-colonialism. From the brutal works of filmmaker Jeff Barnaby (Rhymes for Young Ghouls (2014), Blood Quantum (2019)) to Helen Haig-Brown and Gwaai Edenshaw's Edge of the Knife (2018), the latter of which is the first film told entirely in the Haida language, these filmmakers have not only utilized the horror genre to depict Indigenous boarding school experience, violence against Indigenous women, and the other ongoing horrors of colonization, they have actively refuted and critiqued Hollywood's stereotypes.
For this class we welcome instructor Kali Simmons and special guest Jeff Barnaby, who will guide us through the cultural shifts that have affected and informed the depiction of Indigenous cultures onscreen over the last 50 years of horror history.
++++
JESÚS FRANCO: SHOOTING AT THE SPEED OF LIFE
with instructor Stephen Thrower
Thursday April 30 – 7:00pm-9:30pm
Tickets: https://www.miskatonicinstitute.com/events/jesus-franco-shooting-at-the-speed-of-life-nyc/
During a career spanning more than fifty years, Jesús ('Jess') Franco created a strange and unique style of commercial genre filmmaking, bordering at times on the avant-garde. Obsessed with 'aberrant' sex, erotic horror and the writings of the Marquis De Sade, he took a resolutely personal approach to movie-making, and after spending the 1960s honing his technique on slightly more conventional projects he embarked in the 1970s on a sustained period of intensive shooting, making as many as ten or twelve films in one year. Shooting with a small crew, exclusively on location, he worked at a speed that allowed little time for the honing of a perfect finished product, instead creating a cinema of spontaneity, improvisation and caprice. Franco valued freedom above all: by combining a rapid-fire series of small-scale commercial film projects, a 'creative' approach to finance, and a dedicated passion for the sensational, he was able to carve his own niche and digress into the most extraordinary experimental ellipses. In this evening's discussion, Stephen Thrower will explore Franco's ability to juggle the commercial and personal dimensions of filmmaking through his confrontational works of horror, sadism and erotic spectacle.
++++
TALKIN' TO DRACULA AND HIS CREW: THE GOTH SUBCULTURE'S ETERNAL AFFAIR WITH HORROR
with instructor Andi Harriman
Thursday May 21 – 7:00pm-9:30pm
Tickets: https://www.miskatonicinstitute.com/events/talkin-to-dracula-and-his-crew-the-goth-subcultures-eternal-affair-with-horror-nyc/
Thou dost feel that I shudder. — My teeth chatter while I speak, yet is is not with the chilliness of the night — of the night without end.
– Edgar Allan Poe, The Premature Burial
In 1983, Tony Scott's The Hunger introduced one of the most important moments of goth history. Cast as a vampire, David Bowie and his co-star Catherine Deneuve stalk the nightclub looking for prey. With fog so thick it casts a strange haze on the pit of writhing dancers, Bauhaus' "Bela Lugosi's Dead" begins its nine-minute long requiem with a foreboding, echoing bassline and a screeching guitar. Frontman Peter Murphy appears in frame behind a cage – his face sunken in, the light perfectly angled towards his high set cheekbones. The strobe light clicks, counting the seconds until Bowie's character locks in on his victim. Here, goth's past and future converge – forever and ever.
This lecture will discuss the inextricable link between horror and the goth subculture through music, visuals, fashion, and spaces – with an emphasis on the 1980s. It will focus on the allure of the unknown and its pleasurable horrors, as well as their underlying meanings. While the foundation of goth gathers inspiration from early horror films (Dracula, The Cabinet of Dr. Caligari), it also influenced later iterations of the horror genre through visuals and soundtrack selections (The Crow, Queen of the Damned). Additionally, we will discuss how the aesthetics of the horror genre leaked into the interior of the club: not only did the music set the tone, but the decor of its walls created the overall atmosphere, which at times included meat bags (Planet X, Liverpool) and an elevated coffin surrounded by candelabras (The Magic Circle, Zürich). Topics covered will also include Freud's das unheimliche (the uncanny) within album art – such as X-Mal Deutschland's cover for their 1982 single for "Incubus Succubus" – as well as Danielle Dax's performance in The Company of Wolves, and Propaganda Magazine's video trilogy. Plus, musical and visual samples from beloved artists including The Cure and Siouxsie and the Banshees as well as the ghastly theatrics of bands such as Specimen, Neva, Parálisis Permanente, and the Virgin Prunes."
For a full description of these courses and more, visit www.miskatonicinstitute.com
---------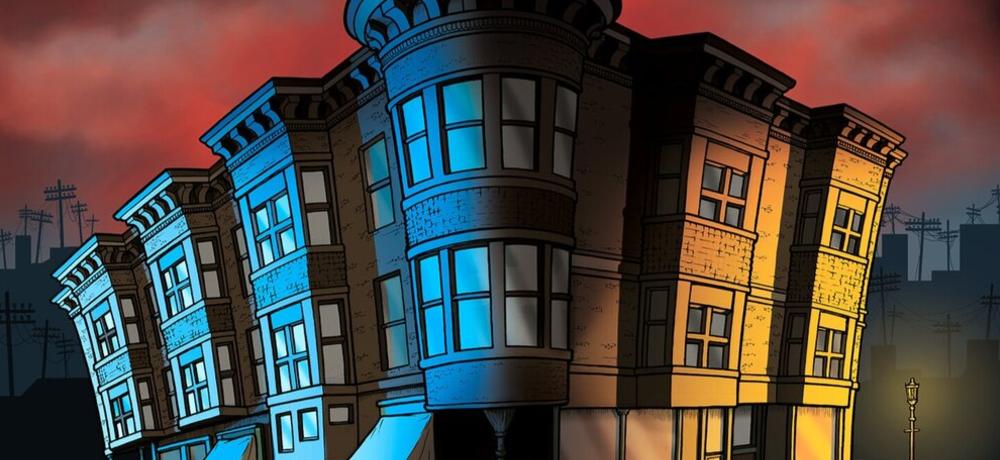 Crimes in History: H.H. Holmes' Murder Castle Board Game Release Details: "Explore rooms and collect evidence while battling backstabbing overnight guests and evading Holmes in his thrilling house of horrors.
The base game plays 2-6 players in 45-60 minutes for most games.
The castle can be built differently each time using 24 (base game) or 30 (with 2nd Story expansion pack) unique modular room tiles inspired by the original castle's blueprints and illustrated by the very talented Holly Carden.
Trapdoors, greased chutes to the basement, brick walls, and seeping gas are just some of the booby traps you'll encounter as you travel throughout the castle.
Because Holmes knows the layout of the castle and all of the castle's elaborate horrors, he can appear in any room with only a moment's notice.
Draw from 79 event cards to gain a competitive advantage or to wreak havoc by sabotaging other players.
Gameplay Highlights (based on playtesting feedback from over 120 different people):
Fun and easy to learn
Highly competitive and well-balanced
Event cards can be played at almost any time, creating high player-interactive experiences
Player abilities, event cards, room tiles, and Holmes movement cards create endless possibilities to experience an ever-changing Murder Castle!"
For more information on this board game, go to the Crimes in History: H.H. Holmes Murder Castle's Kickstarter, and to learn more about Holly Carden's artwork for the game, visit her official website.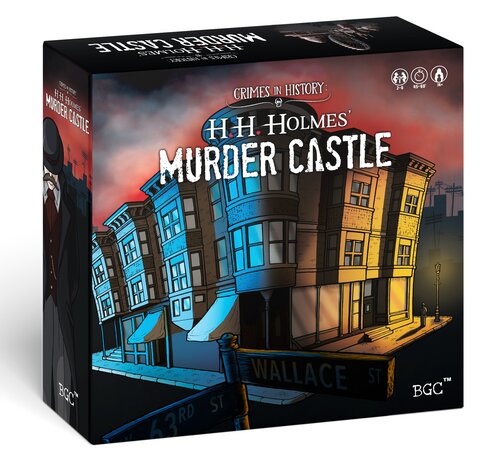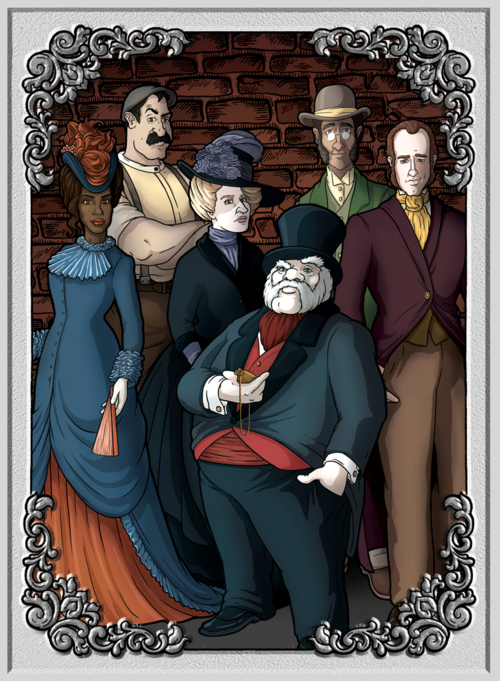 ---------
The Wave Blu-ray and DVD Release Details: "Gille Klabin's psychedelic sci-fi adventure-comedy THE WAVE opens nationwide in theaters and on VOD January 17th, 2020 from Epic Pictures.
Take a trip with Justin Long & Donald Faison in THE WAVE - Available on Blu-Ray & DVD 2/11
Disc Material Region Free
Feature – Runtime: 87 Min/1hr 27min
Trailer - Runtime: 2 min
Teaser – Runtime: 1 min
5.1
Stereo
Commentary
English SDH
Spanish Subtitles
Blu-Ray Special Features:
Animatics
Commentary
Gag Reel
VFX Breakdown
Trailers: Red Band Teaser and Official Trailer
DVD Special Features:
Trailers: Red Band Teaser and Green Band Official Trailer
Justin Long (Die Hard 4.0, Accepted) and Donald Faison (Scrubs, Clueless) lead the unique modern-day parable that follows Frank (Long), an opportunistic insurance lawyer, who thinks he's in for the time of his life when he goes out on the town to celebrate an upcoming promotion with his co-worker, Jeff (Faison). But their night takes a turn for the bizarre when Frank is dosed with a hallucinogen that completely alters his perception of the world, taking him on a psychedelic quest through board meetings, nightclubs, shootouts, and alternate dimensions. As Frank ping-pongs between reality and fantasy, he finds himself on a mission to find a missing girl, himself… and his wallet.
Justin Long is no stranger to the screen with wide-ranging credits that include Galaxy Quest, Jeepers Creepers, Drag Me To Hell, Die Hard 4.0 and Accepted. He frequently appears in Kevin Smith and Judd Apatow comedies and has acted alongside Drew Barrymore, Christina Ricci, Liam Neeson, and Ginnifer Goodwin. He currently hosts Life Is Short with Justin Long, a podcast where he talks to celebrity guests about the meaning of life, according to them.
The winning cast of the film is rounded out by Tommy Flanagan (Sons of Anarchy, Braveheart, Sin City), Sheila Vand (A Girl Walks Home Alone at Night, the upcoming Snowpiercer series) Katia Winter (The Catch, Sleepy Hollow series) and Ronnie Gene Blevins (Joe, True Detective).
THE WAVE is the feature directorial debut from Gille Klabin and is written and produced by Carl W. Lucas. The film was produced by Robert Dehn and Monte Young and produced for EchoWolf by Lucas and Joshua Bunting. It was co-produced by Andrew P. Aguilar and Seth Farley, with Jason Bender, Suzanne Niedland and Kevin P. Towler as executive producers, and Brian Ankrum and Nia Kingsley as associate producers."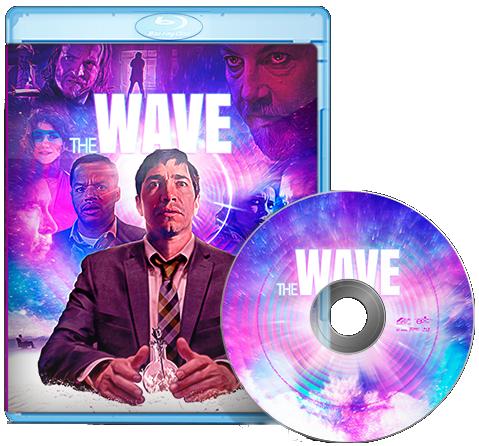 ---------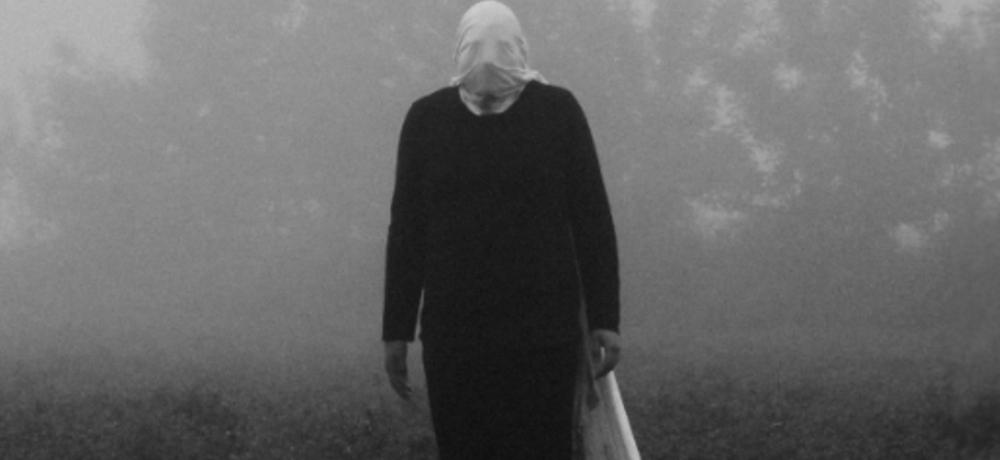 No Hope in the Woods' Indiegogo Details: "In the early 90s, a boom of satanic panic was being lived in Spain, with millenarian sects such as Las Hermanas del Halo in Tenerife, even some disco clubs offered black masses to attract more people to their premises.
The protagonists of this story are two friends of a small village on the coast of Galicia, surrounded by sea and mountains, which is part of a group of solitary villages. Carlos, the only child of a rich family, and Hugo, his best friend who only has his mother, who can't see her too much since he spends part of the day working, two very different lives but still very close.
Carlos receives a totally new VHS camera from America as a birthday gift from his parents, so they decide to start recording their summer of the 90s, completely ignoring that a girl from one of the nearby village had disappeared in the depth of the forest when she was returning alone from the park since everyone knew each other in those villages.
The problem begins when they record their way through the north forest towards the lighthouse, the problem is that the film in the depths of the forest a man with a kind of white hood on his head dragging something wrapped in sheets, into a tunnel.
The most sensible thing would have been to notify the police, but everyone knew Silvio the town's chief of police, a corrupt man who had many things to hide and would not move a finger, also in a place where nobody wants to go and where everyone they want to leave something interesting never happens, if they discover on their own who is the one who is taking the children, that would be their ticket to escape from that place."
For more information on this Indiegogo campaign for No Hope in the Woods, visit: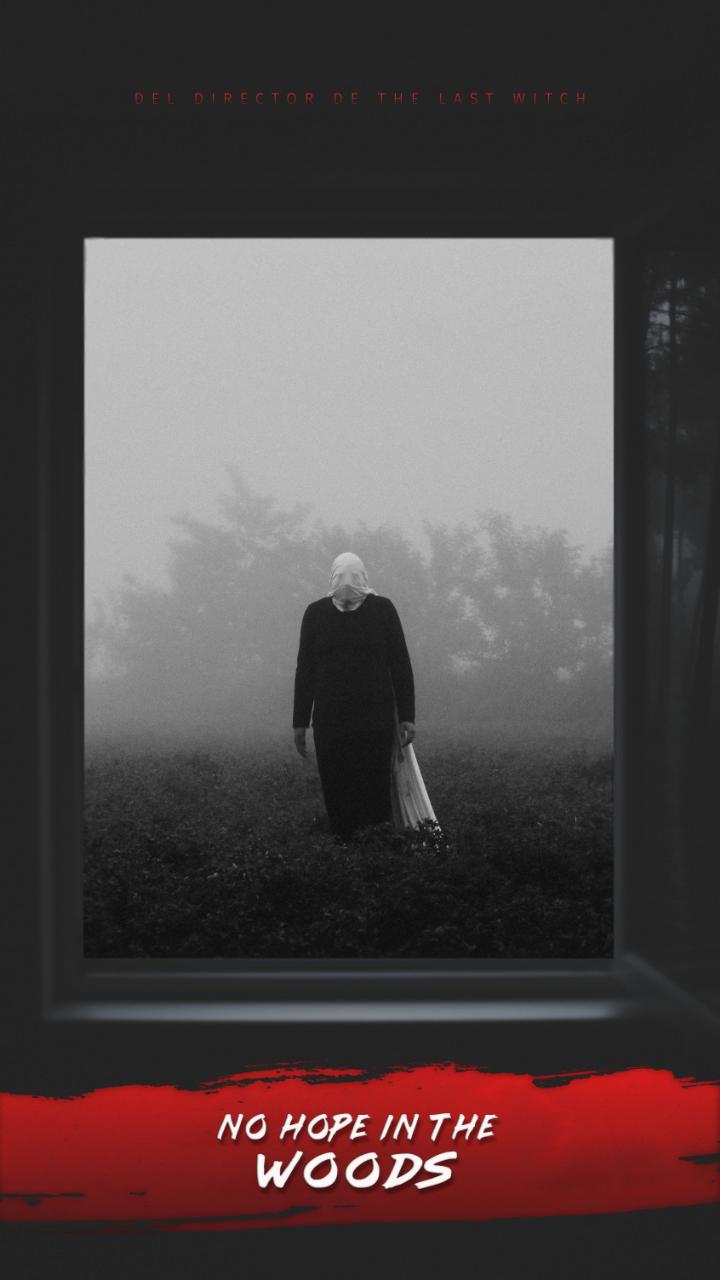 ---------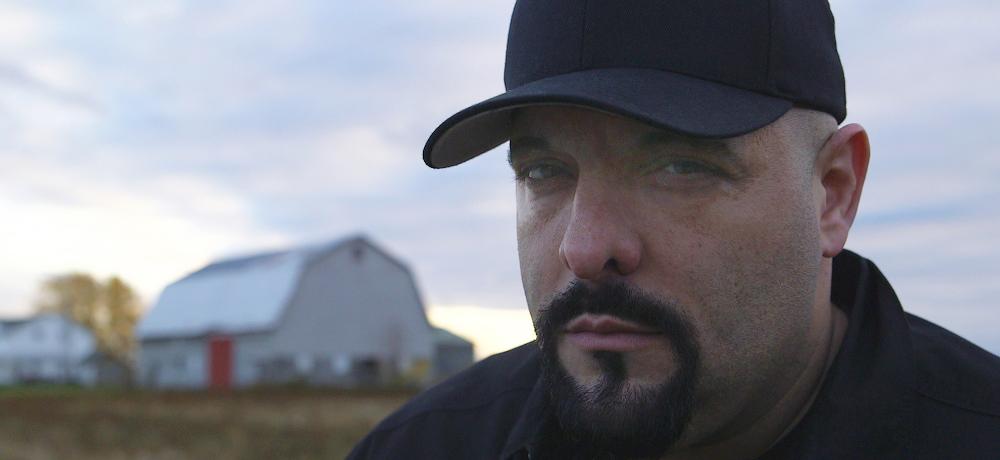 Travel Channel's New Haunting in the Heartland Series Details: "Why do so many communities across America have stories of unexplained paranormal experiences that, through word-of-mouth and consistency, turn into lore? In the new Travel Channel series, "Haunting in the Heartland," premiering on Friday, February 21 at 10 p.m. ET/PT, paranormal investigator and documentary filmmaker Steve Shippy visits Midwestern towns that have been traumatized for generations by ripples of fear. Growing up in a rural Michigan "creepy house on the corner," Shippy uses his own personal experiences to make intimate connections with the families who've reached out to him for help. He then puts the puzzle pieces together to identify and decipher the larger mystery of the town's haunting.
Through eyewitness accounts, town archives, visits to historic sites and his own paranormal toolkit, Shippy explores emerging theories until a full picture of the town's ghostly protagonist appears, and a peaceful resolution can be formulated. On his journey through a new heartland town in each of the six one-hour episodes, Shippy seeks to directly confront the entity and bring closure to the people of the town. This season will aim to provide true investigative closure to the mystery of paranormal presence found in Malvern, Iowa (pop. 7,621), Atchison, Kansas (pop. 10,636), Hebron, Kentucky (pop. 5,929), Merrill, Michigan (pop. 735), Holly Springs, Mississippi (pop. 7,621) and Greeneville, Tennessee (pop. 15,062).
"Growing up in a haunted house in a small Midwestern town, I understand the isolation of the experience, and it was only when others in town started to have similar experiences that I realized I wasn't alone," said Shippy. "Like my documentaries, working on this show is truly my life's work. These small towns have a bigger story to tell, and in order to find the resolution these families need now, we need to piece together their past."
In the premiere episode, Shippy travels to the old farming village of Merrill, Michigan, to confront an evil spirit holding the town hostage since the 1800s. In the summer of 1974, the hauntings seemed to spread when a malevolent force invaded a family farm, spurring a massive investigation by the local and state police and fire departments, and even the FBI. The reign of terror culminated in a spontaneous fire, forcing family members to eventually flee the home they'd built by hand. The encounters never ceased and today, less than a mile away, another family is under siege by something so powerful, they fear for their safety. Joining forces with local authorities and historians, Shippy uncovers a town ravaged by a smallpox epidemic and tragic fires, and a shocking connection to another notorious haunting. Shippy enlists the help of a clairvoyant to dispel the evil entity before another heartland family is forced from their home.
To learn more about "Haunting in the Heartland," visit TravelChannel.com for show extras, behind-the-scenes photos, and exclusive videos. Follow @TravelChannel and #HauntingInTheHeartland on Facebook, Twitter and Instagram for additional content and updates. Follow Steve Shippy on Facebook, Twitter, and Instagram.
"Haunting in the Heartland" is produced by AMPLE Entertainment for Travel Channel. For AMPLE Entertainment, executive producers are Ari Mark, Phil Lott, Alex Weresow and Chad Hammel. For Travel Channel, the executive producer is Christine Shuler, Julie Meisner Eagle is vice president of production and development, Matthew Butler is general manager, and Henry Schleiff is group president of Investigation Discovery, Travel Channel, American Heroes Channel, and Destination America."