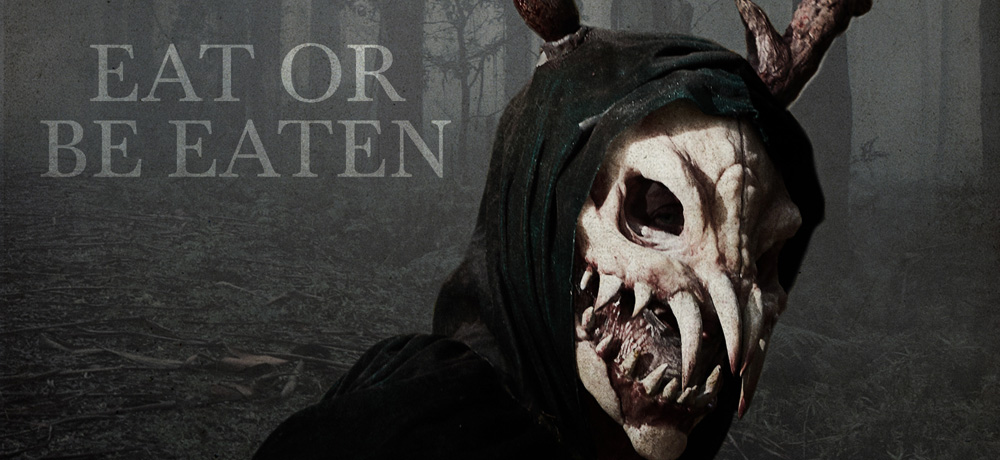 iHeartMedia, Blumhouse Television and Crypt TV Partner to Produce New Scripted Thriller Podcast "Mordeo," Based on Crypt TV's Successful Web Series: "iHeartMedia, the No. 1 podcast publisher globally, today announced "Mordeo," a new iHeartRadio Original Podcast co-produced with Blumhouse Television and Crypt TV. The 10-episode scripted thriller directed by Alex Kemp will recount the tale of two brothers who disappear in the Monongahela Forest and will follow Isaiah Williams, voiced by J. Alphonse Nicholson (P-Valley, Just Mercy), the lone survivor, as he emerges from the forest starving, disoriented and traumatized one month after his disappearance. Nicholson garnered a 2021 NAACP Image Award nomination for Outstanding Supporting Actor in a Drama Series for P-Valley.
Listeners will be catapulted into the terrorizing world of The Mordeo, a ravenous, bloodthirsty creature, as Isaiah grapples with his harrowing experience in the woods and his darkest secret threatens to turn him into the very monster he thought he left behind. "Mordeo," produced in association with Wolf At The Door, will premiere on June 2 with new episodes releasing every Wednesday. Listeners can hear the official audio trailer now on iHeartRadio and everywhere podcasts are heard.
"'Mordeo' serves fans of horror more of what they love. Crypt TV is an extension of the Blumhouse family and it was a natural fit to help expand their storytelling into a new medium with proven partners like iHeartMedia," said Chris McCumber, President Blumhouse Television.
"Crypt is thrilled to expand Mordeo as a podcast and there is truly no better creative partner for Crypt's first adaptation in audio than Blumhouse and iHeartMedia. Mordeo is one of Crypt's biggest IPs and I'm so excited for Crypt fans to see one of our favorite monsters in a new medium; and for genre and audio fans everywhere to experience all 10 episodes of this show," said Jack Davis, CEO Crypt TV.
"We're thrilled to be partnering with the brilliant creative minds at Blumhouse and Crypt TV to bring this captivating, haunting story to life," said Will Pearson, COO of the iHeartPodcast Network. "Both are masterful storytelling teams, responsible for so many of the best horror movies and television shows in existence. It's been a genuine pleasure to pair their expertise with our own and we're excited to see what audiences think of this latest thriller."
The new show is part of the larger strategic partnership between iHeartMedia and Blumhouse Television announced in October 2019. Under the deal, the two companies are collaborating to develop and produce scripted podcasts across the horror genre, ranging from suspenseful thrillers and murder mysteries to science fiction audio-plays. Previous collaborations include "Aaron Mahnke's 13 Days of Halloween," an immersive horror podcast narrated by Keegan-Michael Key.
Mordeo is one of Crypt TV's biggest intellectual properties with over 35 million views across Crypt's YouTube and Facebook channels. "Mordeo," the podcast, with Blumhouse and iHeartMedia marks the first adaptation of Crypt IP into audio. The original Mordeo was directed by Ben Sottak. Episodes written by Katelyn Crabb and co-produced by Sottak. Daniel Persitz oversaw production on behalf of Crypt TV.
"Mordeo" is distributed by the iHeartPodcast Network. Listeners can visit iHeart.com/apps to download iHeartRadio and listen to the official trailer today on their favorite device."
---------
Kane Hodder's KILL!: To celebrate the 10th Anniversary of Unmasked, Kane Hodder's much beloved biography, Dark Ink and Kane are excited to announce the ultimate collector's edition of the book called… Kill!  Signed by Kane and containing both Unmasked and The Killer & I in one massive edition, along with never before seen journals from Friday the 13th 8 and X, new chapters, messages and pictures from fans and much more, this limited-edition book is a one-of-a-kind display piece made for die-hard Kane fans and horror collectors.
"Unmasked took on a life of its own, one I could have never imagined.  Not a week goes by that a fan doesn't talk to me about how the book affected them.  It is astounding to me and it's the reason I wanted to put this version out, with the original title, to thank the die-hard fans with something that is made just for them."  Said Kane about the legacy of his biography.  "Kane took a chance on a small publisher and it changed the trajectory of our company and the lives of all of us here at Dark Ink.  Though none of that would have been possible if it wasn't for Kane's fans.  That is why we want to thank them by putting their names, stories and pictures in Kill." Said Michael Aloisi, the founder of Dark Ink and author of Unmasked.
Kill! is available for pre-order through Dark Ink's website only and will ship out in late November, just in time for the holidays.  The Killer & I: On the Road to Hell, the long-awaited sequel, signed masks and machetes will be available during the pre-order period as well.
Pre-Order Link:
https://tinyurl.com/HodderKills
Special Features of Kill
-Signed by Kane Hodder on Custom Signature Page
-Limited One Time Only Press Run
-Hand Numbered
-Contains both Unmasked and The Killer & I in one massive volume
-Foil Stamped Cover with Original Title
Bonus Material Includes:
-Marilyn Newton's never before told story about Kane's burn
-New Foreword to Unmasked from Kane
-New Chapter: The Last Ten Years
-New Chapter: The Impact of Unmasked
-New Section: The Killer & You - Letters from Fans
-Kane's Personal Handwritten Journal from Jason Takes Manhattan
-Kane's Personal Handwritten Journal from Jason X
-New Essay from Derek Dennis Hebert about the making of To Hell and Back
-Color insert with over a hundred pictures not in Unmasked
-Fan Photo section of fans with Kane
-New Foreword from Michael Aloisi to The Killer & I
-New Chapter: Ten More Years of the Killer & I
Killer Incentives
-The first Five Hundred Fans to purchase a copy will have their name listed as a "Victim" in a special section of the book.
-Fan photos will be randomly selected to be included in the book.
-The first Three-Hundred orders will get a free "Kane" item; poster, bracelet, sticker, magnet, keychain or tattoo!
-Five lucky fans will receive a Zoom call with Kane!  Winners drawn at random from the first five hundred orders.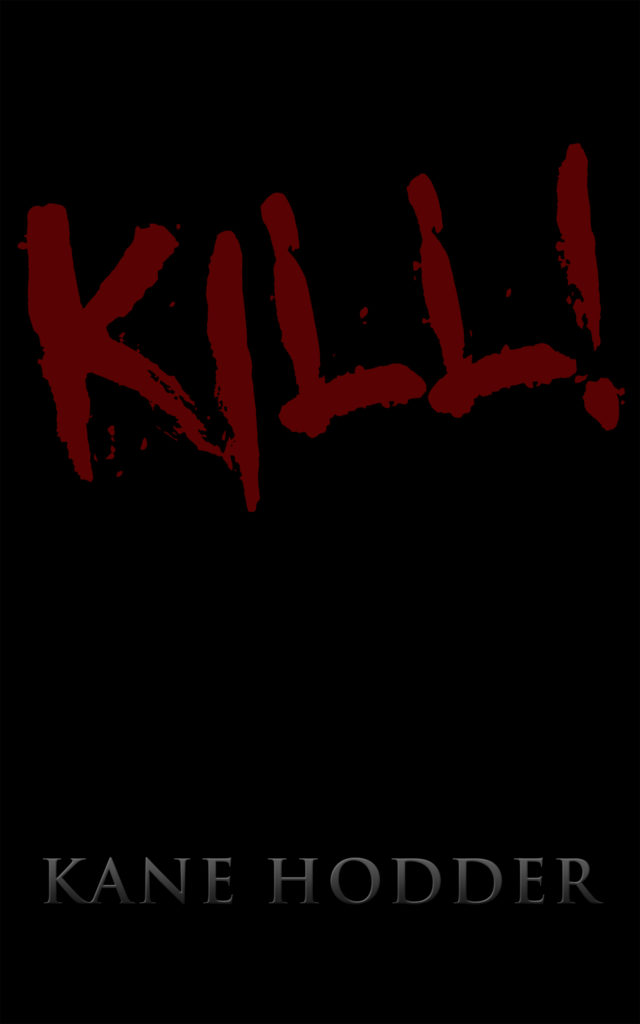 ----------
13 MINUTES OF HORROR: "60 Seconds to create the scare of your life!" – Nyx Horror Collective Launches its inaugural Film Festival, 13 Minutes of Horror.
Nyx Horror Collective is a community of diverse women creators who develop, celebrate, and elevate original, women-led horror content for film, TV and new media. 
Nyx Horror has had a busy year since their inception in August 2020, creating the groundwork for a dark sci-fi audio drama, connecting with industry leaders, and offering live Q&As with some of the most prolific names in the horror genre. 
The engine continues to move forward with the launch of their inaugural micro-short film festival, 13 Minutes of Horror. 13 Minutes is a themed, 60-second film challenge for women horror filmmakers from around the world, inclusive of BIWOC, LGBTQ+ women, disabled women, and non-binary creators; this year's theme is folklore. Several films will be featured between August 13 - 15, 2021, including thirteen official selections. Additionally, filmmakers have the opportunity for their work to be viewed by a judges panel that features some of the top women working in the horror space today, including award-winning horror author and film producer Tananarive Due (Horror Noire), award-winning filmmakers and production designers Courtney and Hillary Andujar (The Wind, Body at Brighton Rock, Freaky), Academy Award-winning VFX Supervisor Sara Bennett (Ex Machina, Annihilation, Possessor) and Head of Television for Vertigo Entertainment, Robin Jones (Doctor Sleep, His House,  Bates Motel, The Stand).
NYX Horror co-founders Melody Cooper, Kelly Krause, Lisa Kröger, and Mo Moshaty are helming the project as festival producers.  One of the missions at NYX Horror and with 13 Minutes is to give women horror filmmakers of all identities and backgrounds greater exposure and more opportunities through strategic partnerships with established industry professionals.
And recent connections are the very reason Nyx Horror has chosen to extend their original submissions deadline from May 28th to June 4th.
"I am excited to see the sheer numbers of women who are emerging in the horror genre space right now," says Kröger. "Women's perspectives are something we've been lacking, and that is changing."
"We're making some really great connections in the industry who are noticing Nyx for its behind-the-scenes work in elevating women and marginalized creators," says Moshaty. "It's a great feeling and we want to have the ability to share that with our official selections when the time comes."