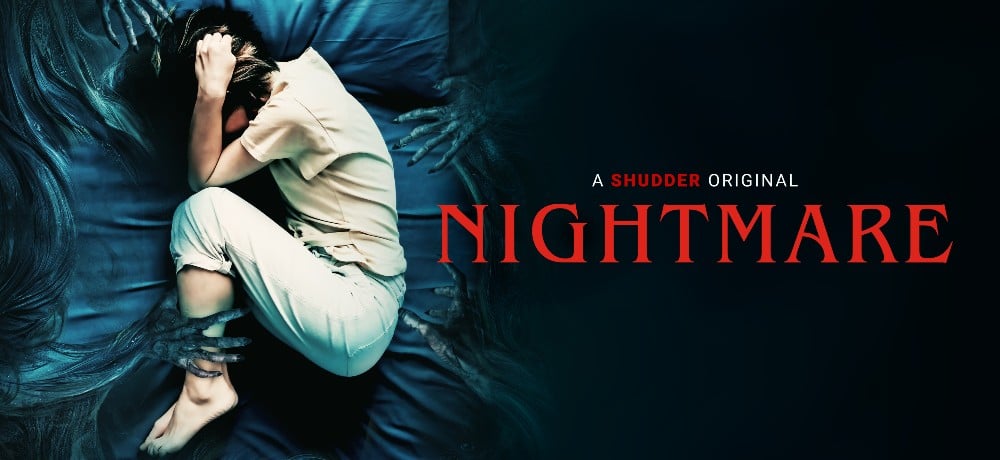 NIGHTMARE: "Shudder, AMC Networks' premium streaming service for horror, thrillers and the supernatural, released today the trailer for the new thriller Nightmare, from writer/director Kjersti Helen Raasmussen (The Tunnel). The film will make its exclusive streaming debut on Friday, September 29 on Shudder priming fans for Shudder's annual "FearFest." Nightmare, a Norwegian language film with English subtitles, will also be available to stream on AMC+.
In Nightmare, Mona and Robby are a young couple in love. Robby has just landed his dream job, and they've scored an amazing deal on a spacious, if run-down, flat. Never mind that it requires quite a bit of renovation. Never mind the neighbors' constant fighting, and screaming baby... Never mind that Mona is suddenly plagued by night terrors which grow more intense every time she falls asleep… Robby is eager to start a family, despite Mona's hesitation. Eventually, Mona's issues spiral dangerously out of control as she becomes convinced that she is being attacked by a mythical demon – the Mare – intent on possessing her unborn child.
Nightmare was produced by Einar Loftesnes and John Einar Hagen."
---
PARAMOUNT SCARES: "Get ready for a season of haunting entertainment with PARAMOUNT SCARES VOL. 1, Paramount Home Entertainment's inaugural, limited-edition collection of chilling films, arriving October 24, 2023.
Fans can plumb the depths of the horror genre with this collectible box set featuring five unforgettable movies, all in eye-popping 4K Ultra HD, along with over four hours of legacy special features and exclusive collectible items. Housed in deluxe packaging, each of the following films is presented in a special sleeve with artwork exclusive to the collection:
Rosemary's Baby (1968)—Newly remastered on 4K Ultra HD, this iconic classic celebrates its 55th anniversary this year. With groundbreaking camerawork and bone-chilling suspense, Rosemary's Baby gave birth to the modern thriller. Featuring extraordinary performances—including Ruth Gordon in an Oscar®-winning role as an eccentric neighbor—the film received extensive critical praise. Widely considered to be one of the greatest horror films of all time, Rosemary's Baby was selected for preservation in the National Film Registry by the Library of Congress in 2014.
Pet Sematary (1989)— Written for the screen by internationally renowned author Stephen King and based on his iconic bestseller, director Mary Lambert's thrilling Pet Sematary electrified audiences upon its release in 1989, earning more than $57 million to become the highest grossing horror film of the time. The shocking depiction of unspeakable evil was remastered in 4K under the supervision of Lambert using the original film negative.
Smile (2022)—This terrifying and inventive film from writer and director Parker Finn became a true horror phenomenon, earning more than $217 million at the global box office and becoming the #1 original horror movie of 2022. A sequel is in development with Finn set to return as director.
Crawl (2019)—Produced by Sam Raimi and directed by Alexandre Aja, this unexpected and suspense-filled creature feature took audiences and critics by storm with its story of a father and daughter trying to survive a hurricane beneath a house filling with water…and alligators. With a budget of $13 million, Crawl generated more than $91 million worldwide.
Mystery Title—Delivering even more suspense and surprise, the fifth film in the box set is a secret. The fan-favorite movie makes its 4K Ultra HD debut with the release of this collection."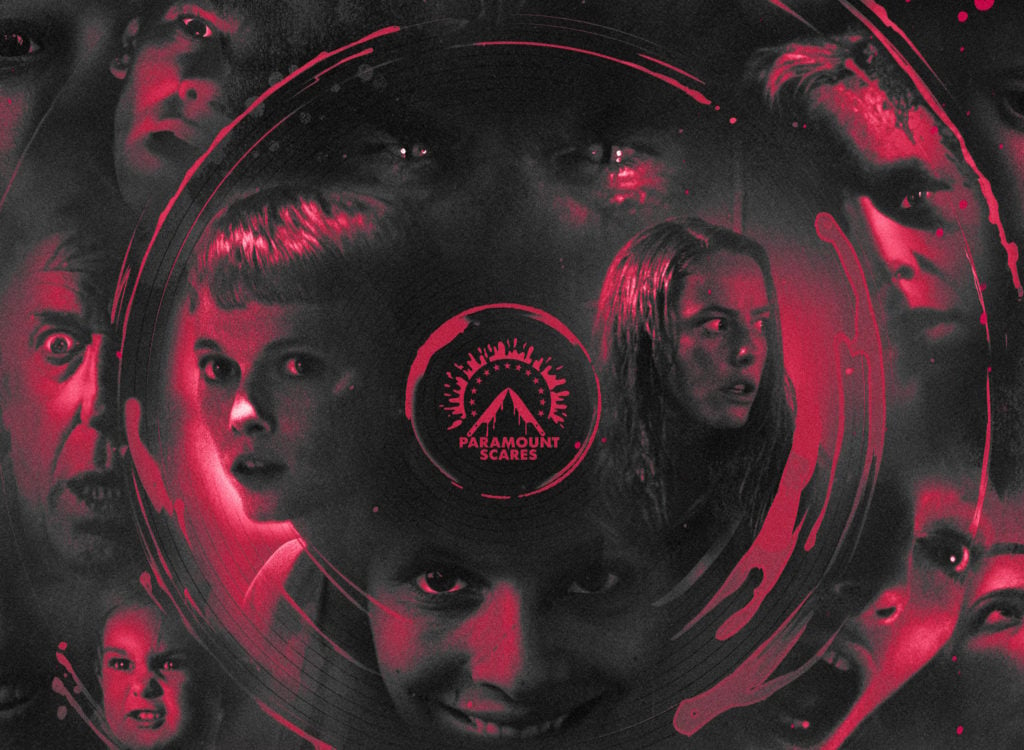 ---
UNDER THE SURFACE: "Mike Barroga's haunting monster-themed period piece arrives just in time for spooky season.
Playwright Mike Barroga's latest work will bow October 13th and 14th at the MKM Cultural Arts Center in the NoHo Arts District.
Set in WWII, Barroga's story centers on a British pilot, two American soldiers, and a German scientist who find themselves stranded together in a strange forest. When they discover an otherworldly creature stalking them through the trees, their individual suspicions and prejudices lead them to question their allegiances to their countries, each other, and their own moralities.
Writer/Director Barroga will also produce alongside Jen Barroga and Lindsay Seim.
The cast features Lindsay Seim (Insidious: Chapter 2, St. Agatha), Jerry Donahue II, Jake Kelley, Sam Sebai, and Trevor Newlin.
The creative team includes scenic and wardrobe design by Jen Barroga, lighting design by Brianna Taylor, choreography by Trevor Newlin, military consultation by Brett Tomberlin, and stage management by Kate Greico.
Performances will take place at 8pm on October 13th and 14th at the MKM Cultural Arts Center 11401 Chandler Blvd. North Hollywood, CA 91601 (310) 418-7421
Tickets are available here."
---
THIRST: "Insomnia spreads in a small town, causing fear and panic. As the situation becomes dire, two couples find salvation on an abandoned ranch until nefarious characters descend upon the land, claiming it as their own, and chaos ensues."
Directed by Eric Owen
Written by Eric Owen
Starring Brian Villalobos, Lori Kovacevich
Now Available on Digital
---
THE JESSICA CABIN: "Freestyle Digital Media, the digital film distribution division of Byron Allen's Allen Media Group, has acquired North American VOD rights to the comedic horror movie THE JESSICA CABIN. THE JESSICA CABIN will be available to rent/own on all digital HD internet, cable, and satellite platforms in North America, as well as on DVD, starting on September 26, 2023, through Freestyle Digital Media.
THE JESSICA CABIN tells a queer story of love and loss as a heartbroken young man finds himself trapped in a remote rental with two lonely spirits. Nicky and his boyfriend Preston rent a cabin in the middle of the desert for a long, romantic weekend. Unbeknownst to them, they're being watched by two mysterious figures, ghosts Jackson and Taylor. Utterly bored with their afterlives (to a darkly comic degree), Jackson and Taylor quickly take a watchful liking to Nicky. After observing some questionable behavior from Preston, Jackson and Taylor use their ghostly powers to intervene in the couple's relationship. A resulting argument between the couple leaves Nicky all alone at the cabin (with Jackson and Taylor, of course), and, fueled by loneliness, the ghosts make a reckless decision to ensure Nicky stays with them forever. The three souls now must learn how to inhabit the cursed cabin together while navigating complicated feelings of resentment, regret, and attraction. As they reflect, revelations are made, dating back to the first spirit to haunt the cabin, the titular forlorn figure Jessica.
Written and directed by Daniel Montgomery, THE JESSICA CABIN was produced by Daniel Montgomery and Riley Rose Critchlow of Mary-Kate and Ashtray Productions, Brendan Haley of Lonely Spectre Productions, Chase Williamson, and Jenna Marie Johnson. The featured cast includes Daniel Montgomery ('Jackson'), Riley Rose Critchlow ('Taylor'), Chase Williamson ('Nicky'), Will Tranfo ('Preston'), Kylee Thurman ('Jessica') and Melinda DeKay ('Mrs. Norris'). THE JESSICA CABIN is a co-production of Mary-Kate and Ashtray Productions and Lonely Spectre Productions in association with Simulated Sky and ReKon Productions.
"I wanted to explore something I'd never seen portrayed on screen: namely, gay ghosts," says filmmaker Daniel Montgomery. "THE JESSICA CABIN is about the universal desire to find authentic and intimate connection, told through a decidedly queer lens. The drama doesn't come from the horror of being queer; rather, it's just an aspect of the characters' lives. Or, in this case, after-lives."
Freestyle Digital Media negotiated the deal to acquire THE JESSICA CABIN directly with filmmaker Daniel Montgomery and Lisha Yakub of ReKon Productions."