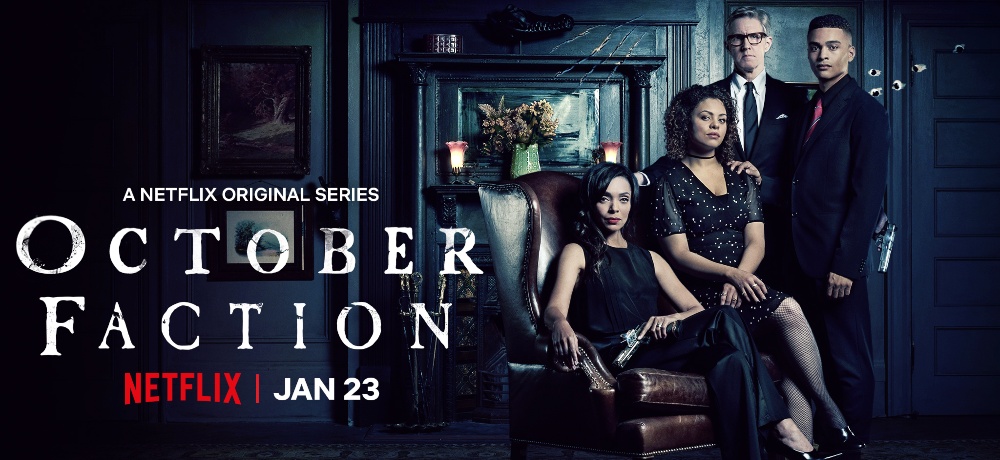 Set to debut on Netflix on January 23rd, October Faction from IDW Entertainment is based on the story of Steve Niles' comic series of the same name. Fred and Deloris's life together is turned upside down when Fred discovers that his now-deceased parents were monster hunters. Also in today's Horror Highilghts: a trailer and release details for both Extracurricular and The Hunt for Vlad Impaler as well as details on S.A. Hunt's Burn the Dark.
October Faction's Netflix Premiere Details: "IDW's "October Faction" is a Men In Black meets "Riverdale" series where dark family secrets and simmering high school angst all collide against the struggle between monsters and humans.
Building on the success of IDW Publishing's comic book series written by Steve Niles, "October Faction" follows Fred (J.C. MacKenzie)) and Deloris Allen (Tamara Taylor) who, after the death of Fred's father, return to their hometown in New York with their 17-year-old twins Geoff (Gabriel Darku) and Viv (Aurora Burghart). Subsequently, Geoff and Viv's lives are turned upside down when they discover their seemingly unremarkable insurance sales rep parents are, in fact, (spoiler alert!) trained assassins who hunt monsters.
"October Faction'' is produced by High Park Entertainment in association with IDW Entertainment. IDW Entertainment is the worldwide distributor (excluding Canada) for the series.
The series was adapted and created by Damian Kindler ("American Gods", "Sleepy Hollow", "Krypton") who serves as creator, showrunner and executive producer. Kindler is currently executive producing the third season of "American Gods"."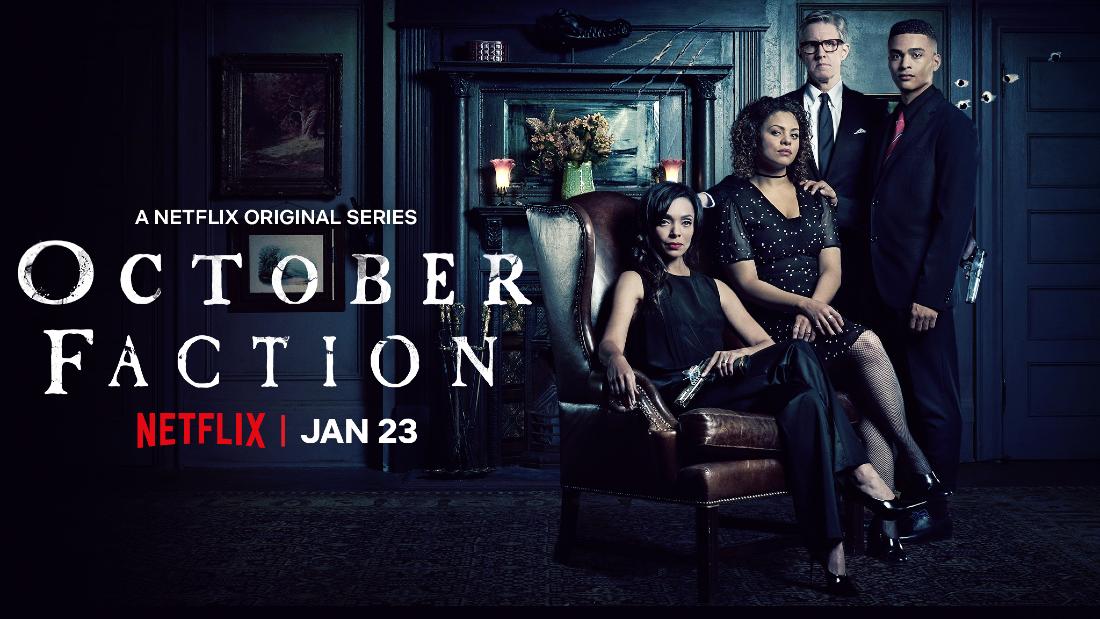 ---------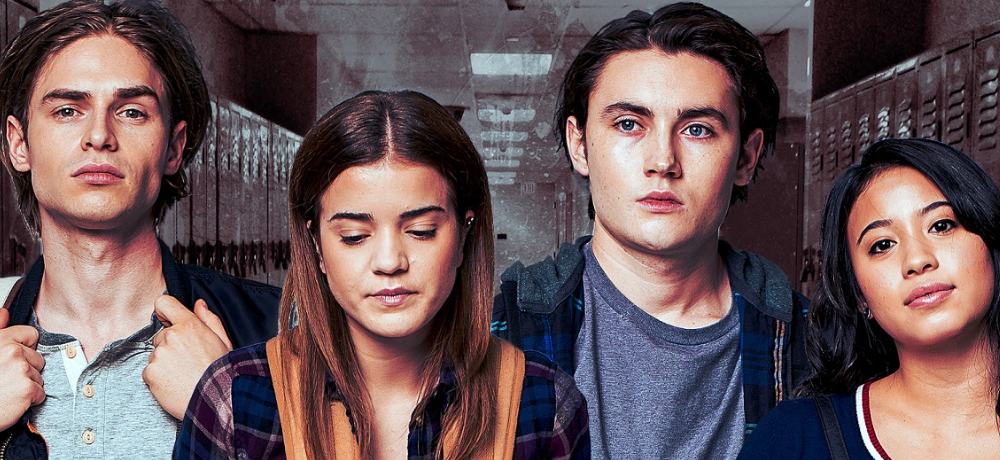 Extracurricular Trailer and Release Details: "Extracurricular is a horror film from production house September 17 Studio and director Ray Xue (Transcendent). The film's script was written by Matthew Abrams and Padgett Arango. Together, these filmmakers have created a unique horror film, one which brings several high-school students together for a common bloody purpose. Reminiscent of the Leopold and Loeb killers, Extracurricular's story involves a murder-for-fun club, leading to one terrifying night. Starring Keenan Tracey (Polaroid), Brittany Raymond ("Dare Me"), Spencer Macpherson (Brotherhood), Brittany Teo and Luke Goss, Samuel Goldwyn Films will release this tightly wound thriller later this month.
Taking place on Halloween night, this small town is set to experience something truly horrific. And, instead of one or two killers, there are four! Ian (Macpherson), Derek (Tracey), Jenny (Teo) and Miriam (Raymond) have chosen their next victims. Now, they must put a plan together to get in and out, before the authorities catch-up to them. But, on this night, these four high-schoolers encounter unexpected setbacks and their plans fall apart. Now, it is rush to cover up their crimes - before their families and community find out the truth.
Samuel Goldwyn Films will release this menacing thriller in mid-January. On January 17th, Extracurricular will be available on most online digital platforms. Available across the United States, Extracurricular revolves around one murderous night, in which the connections between friends are tested and where there is no turning back. Horror and thriller fans can see the film in just a few days as Samuel Goldwyn Films distributes this tense thriller nationwide!"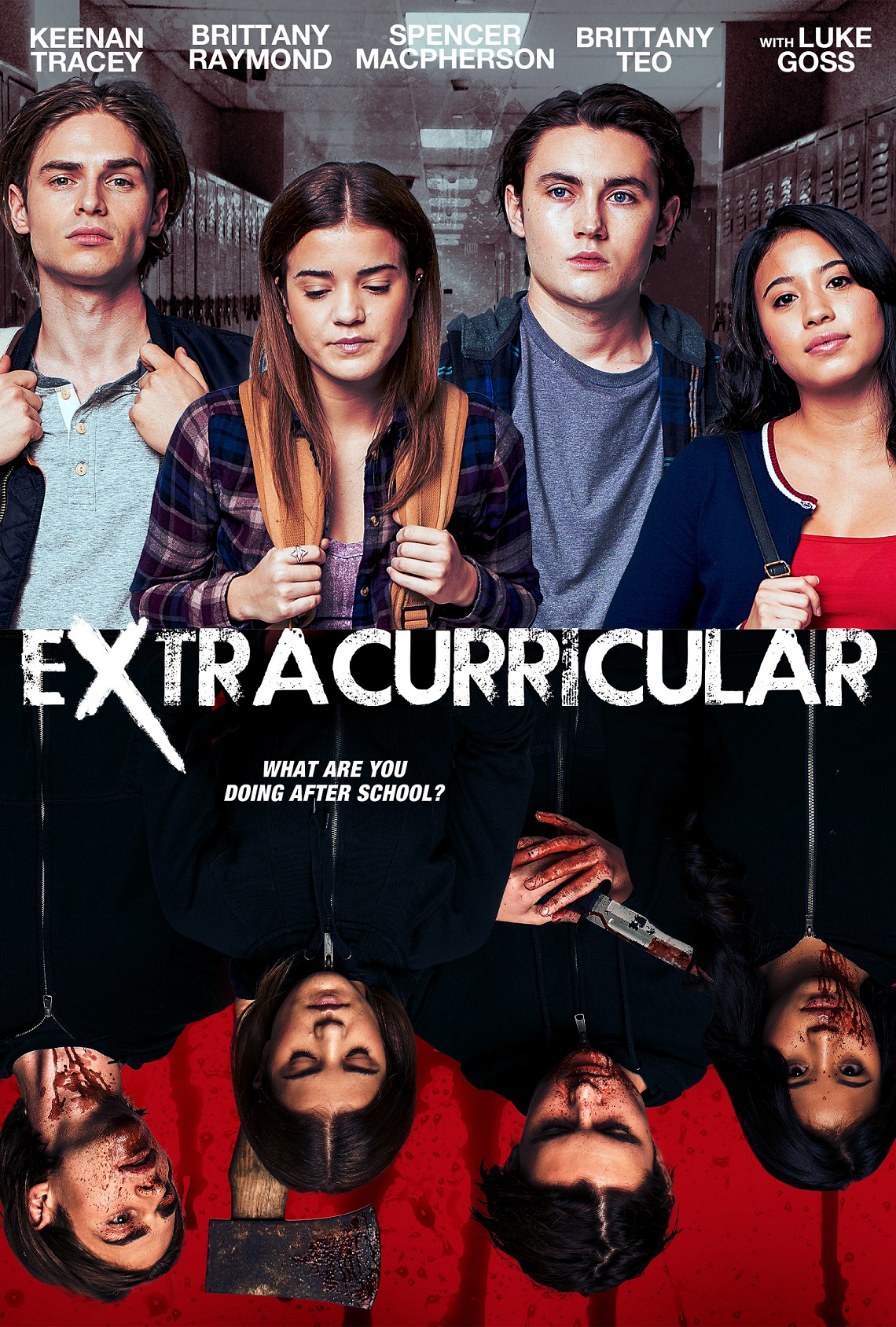 ---------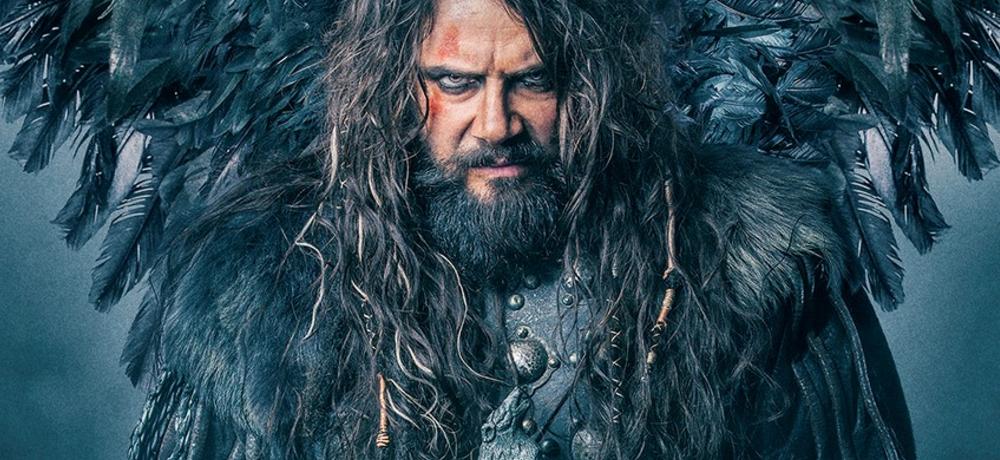 The Hunt for Vlad the Impaler Trailer and Release Details: "Release: February 4, 2020 (VOD & Digital HD On Leading Digital Platforms & DVD/BD).
Directed by: Osman Kaya
Written by: Mustafa Burak Doğu, İbrahim Ethem Arslan
Produced by: Tenzile Rustemkhanil
Cast: Erkan Petekkaya, Cem Uçan, Yetkin Dikinciler, Nur Fettahoğlu, İsmail Filiz, Hakan Yufkacıgil, Gökçe Özyol, Rüzgar Aksoy, Gülşah Şahin Uçan, Demet Tuncer, Kamil Güler, Namık Rüstemhanlı, Mehmet Pala, Mehmet Ali Karakuş, Batın Uçan, Baran Öztürk ve Berat Efe Parlar
Distributor: 4Digital Media
Synopsis:
In the middle of the 15th century, in the depths of Turkey during the Ottoman Empire, the land is torn apart by horrendous atrocities and bloody murders are inflicted against the terrified people by the cruel and blood-thirsty, Vlad the Impaler.
The ruler, Baba Sultan, orders a group of seven fearless warriors known as Deliler, to hunt down Vlad and end the persecution once and for all. The seven heroes set out on their long journey, stopping at nothing until they find the inhumane Vlad and defeat him in what will be a battle to end all battles…"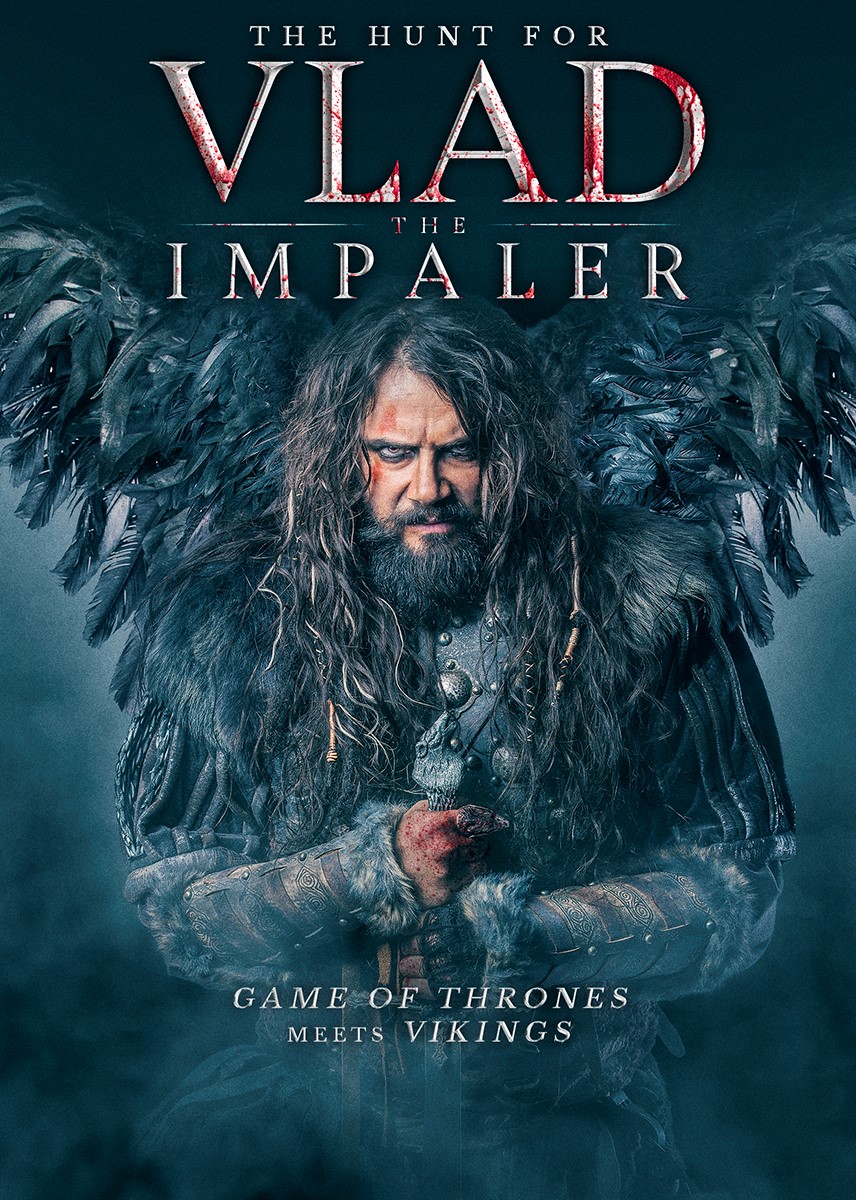 ---------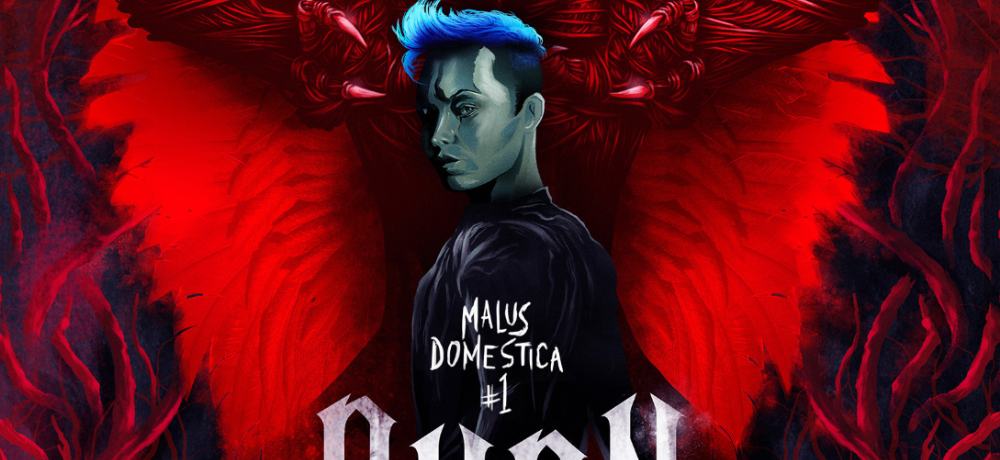 Burn the Dark Novel Release Details: "S.A. Hunt's BURN THE DARK (A Tor Trade Paperback Original; $17.99; On sale: Jan. 14, 2020) is a kickass debut that masterfully conquers urban fantasy-horror, and the creepy aspects of social media today.
BURN THE DARK stars Robin, a YouTube celebrity gone viral with her intensely-realistic witch hunter series. However, even her millions of followers don't know the truth: her series isn't fiction. Robin's viral adventures will continue in I Come With Knives and The Hellion out later this year - so make sure to stay tuned!
R. S. Belcher, author of The Brotherhood of the Wheel and M. I. B. International (novelization), praises BURN THE DARK as "A bold, sharp, fresh take on urban fantasy…the prose is sharp and tight, and the scary is damn scary." S. A. Hunt (they/them) is a U.S. veteran, Winner of Reddit.com/r/Fantasy's "Independent Novel of the Year" Award, and the up-and-coming horror author to watch out for!"