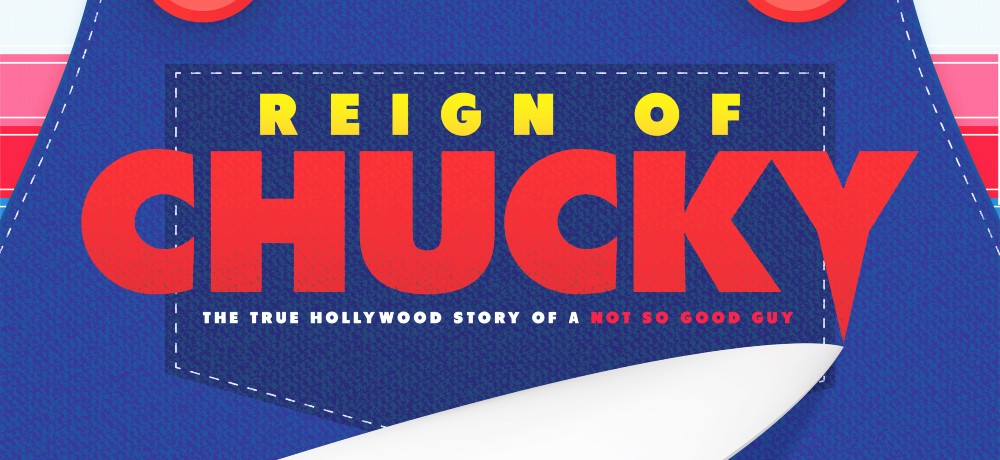 REIGN OF CHUCKY: "From the authors of TAKING SHAPE comes REIGN OF CHUCKY, an exhaustive new look at the cinematic history of everyone's favorite Good Guy. Covering all seven films in the franchise, this is the book fans have been waiting for. The authors' exhaustive research is backed by over thirty new interviews with cast, crew, and producers from throughout the series. As such, each chapter is brimming with untold behind the scenes stories that will be new to even the most diehard devotees. Also featuring rare personal photos from cast and crew, REIGN is sure to delight anyone in the cult of Chucky. So, wanna play?
The book is presently available in Hardcover, Paperback, and Kindle eBook formats. An audio adaptation by Encyclopocalypse Publications for Audible is forthcoming.
REIGN OF CHUCKY includes:
– An extensive new interview with master of horror Tom Holland
– Coverage of how Don Mancini's Blood Buddy script evolved into Child's Play
– Details on the arduous search to find Chucky's voice
– Revelations on an alternately developed take on Child's Play 2
– Why one sequel was briefly canceled on moral grounds
– A full rundown of deleted and alternate scenes
– Insight from producers into studio meddling (and support)
– How Child's Play 3 was wrongly blamed for murder
– Which filming location was actually haunted
– Which sequel Roger Ebert was banned from previewing
– Which Chucky flick Oprah blames for weight gain
– Scoops on which cast/crew have their own Good Guy
– A full version of the original Damballa Chant *
The authors highly advise against reading this aloud, especially around dolls."
To learn more and purchase Reign of Chucky for yourself, visit: https://chuckybook.com/
----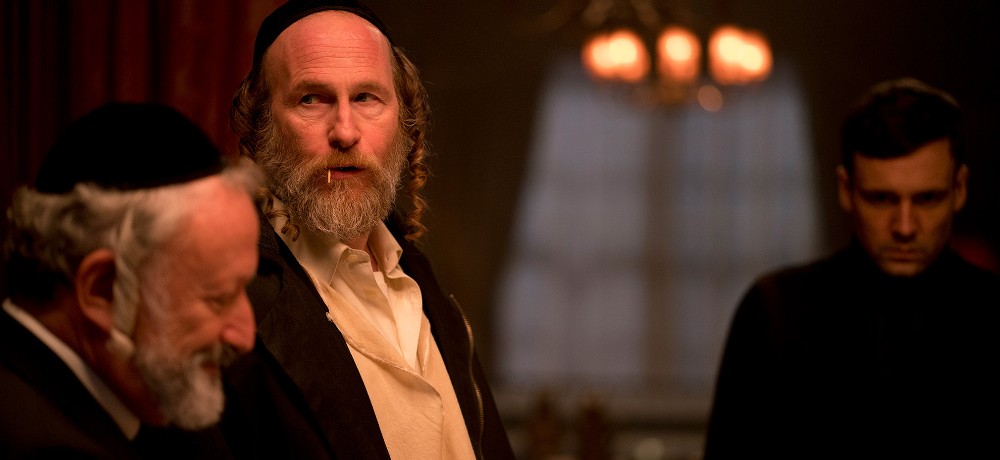 THE OFFERING: "In the wake of a young Jewish girl's disappearance, the son of a Hasidic funeral director returns home with his pregnant wife in hopes of reconciling with his father. Little do they know that directly beneath them in the family morgue, an ancient evil with sinister plans for the unborn child lurks inside a mysterious corpse."
Distribution Company: DECAL RELEASING
Release Date: January 13, 2023
Director: Oliver Park
Writer: Hank Hoffman
Story by: Hank Hoffman, Jonathan Yunger
Producers: Les Weldon, Yariv Lerner, Jeffrey Greenstein, Jonathan Yunger, Hank Hoffman, Sam Schulte
Executive Producers: Avi Lerner, Trevor Short, Boaz Davidson, Tanner Mobley
Starring: Nick Blood, Emily Wiseman, Allan Corduner, Paul Kaye
---
GHOSTS OF AMITYVILLE: "Following the sudden, tragic death of her mother, an eight year old girl is haunted by the demonic spirit of a man linked to the original Amityville murders, who eventually manifests himself in reality as her greatest fear, a creepy circus clown."
Out on November 22nd from Wild Eye Releasing and starring Junie Liv Thomasson.