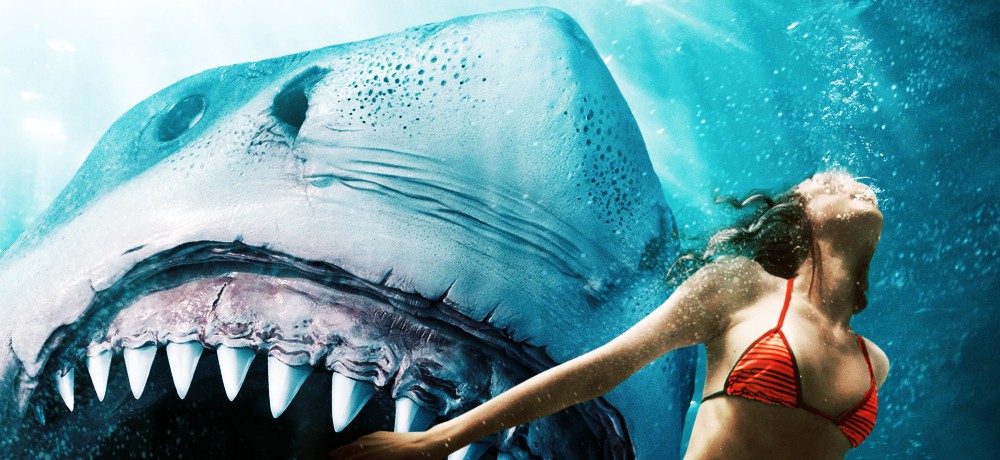 SHARK BAIT: "A group of spring breakers are enjoying the trip of a lifetime on the sandy beaches of Mexico. As the sun rises after a night of partying, they steal a couple of jet skis and race out to sea. But bravado and bad decisions lead to a terrifying accident. Stranded miles from shore, the true horror begins when the group realizes they've drifted into shark-infested waters. With no way back and one friend badly bleeding, the group must quickly figure out how to survive the predator lurking in the waters below."
Directed by: James Nunn
Written by: Nick Saltrese
Starring: Holly Earl, Jack Trueman, Catherine Hannay, Malachi Pullar-Latchman, Thomas Flynn
In Theaters and Available on Digital and On Demand May 13, 2022
---
NIGHT CALLER: "Following a successful run on the genre festival circuit, 123 Go Films has announced the North American VOD premiere of Chad Ferrin's Night Caller. The latest feature from the director of The Deep Ones, Exorcism at 60,000 Feet and Someone's Knocking at the Door, the psychic serial killer mystery will be available on a number of digital and cable platforms, including iTunes, Amazon, Google Play, iNDemand and DISH, beginning May 13th.
Night Caller stars Susan Priver, Steve Railsback (Lifeforce), Bai Ling (The Crow), Lew Temple (The Devil's Rejects), Christine Nguyen, Silvia Spross, Kelli Maroney (Night of the Comet) and Robert Miano, and Robert "Corpsy" Rhine. Night Caller was written and directed by Chad Ferrin, with Robert "Corpsy" Rhine producing through his Girls and Corpses Films shingle and Ferrin producing for Crappy World Films.
Night Caller made its world premiere at San Francisco's Another Hole in the Head Festival, and went on to make audiences gag and squirm at festivals around the world, picking up Best Film at the Swedish International Film Festival and Peep Hole, and sweeping the awards at Anatomy Crime - Horror International Film Festival, taking home Best Director, Best Film, Best Actress, and Best Cinematography."
"Telephone psychic Clementine Carter is pulled into a complex web of mystery when she receives a call from a serial killer. Predicting his murders before he commits them puts her into a terrifying game of cat and mouse. Enlisting the aid of her invalid father and clairvoyant co-worker, they must use their unique abilities to stay one step ahead of a maniac whose unspeakable acts in the present are nothing compared to his past and future."
Available on Digital HD and Cable VOD May 13 Across North America from 123 Go Films
---
UMMA Digital, Blu-ray & DVD Release: "Umma, which is the Korean word for "mother," follows Amanda (Sandra Oh) and her daughter (Fivel Stewart) living a quiet life on an American farm. When the remains of her estranged mother arrive from Korea, Amanda becomes haunted by the fear of turning into her."
Written and Directed by: Iris K. Shim
Produced By: Sam Raimi, Zainab Azizi
Executive Producers: Peter Luo, Cheng Yang, Yedong Mu, André Øvredal, Matt Black, Marcei A. Brown, Jeanette Volturno, Sandra Oh
Cast: Sandra Oh, Fivel Stewart, MeeWha Alana Lee, Tom Yi with Odeya Rush and Dermot Mulroney
AVAILABLE ON DIGITAL MAY 10, ON BLU-RAY™ and DVD MAY 23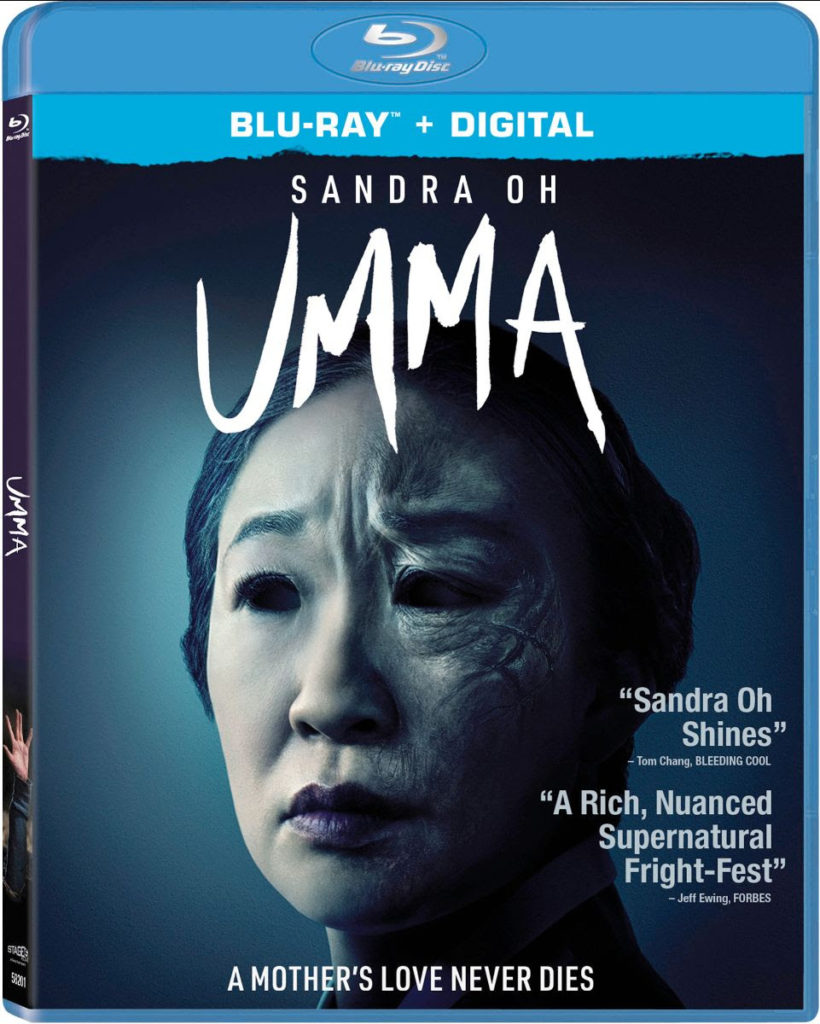 ---
"OFFSEASON" TO PREMIERE EXCLUSIVELY ON SHUDDER ON JUNE 10, 2022: "Shudder, AMC Networks' premium streaming service for horror, thriller and the supernatural, announced that OFFSEASON will be available exclusively to stream on the platform starting on Friday, June 10, 2022. As a Shudder exclusive, the platform will be the only subscription service that will carry the film in the U.S., Canada, the United Kingdom, Ireland, Australia and New Zealand.
Written and directed by Mickey Keating (Psychopaths), OFFSEASON stars Jocelin Donahue (Doctor Sleep), Joe Swanberg (The Rental, "Easy"), Richard Brake (3 From Hell, Mandy), Melora Walters (The Pale Door, "Pen15") and Jeremy Gardner (After Midnight, The Mind's Eye).
Upon receiving a mysterious letter that her mother's grave site has been vandalized, in OFFSEASON, Marie (Donahue) quickly returns to the isolated offshore island where her late mother is buried. When she arrives, she discovers that the island is closing for the offseason with the bridges raised until Spring, leaving her stranded. One strange interaction with the local townspeople after another, Marie soon realizes that something is not quite right in this small town. She must unveil the mystery behind her mother's troubled past in order to make it out alive."