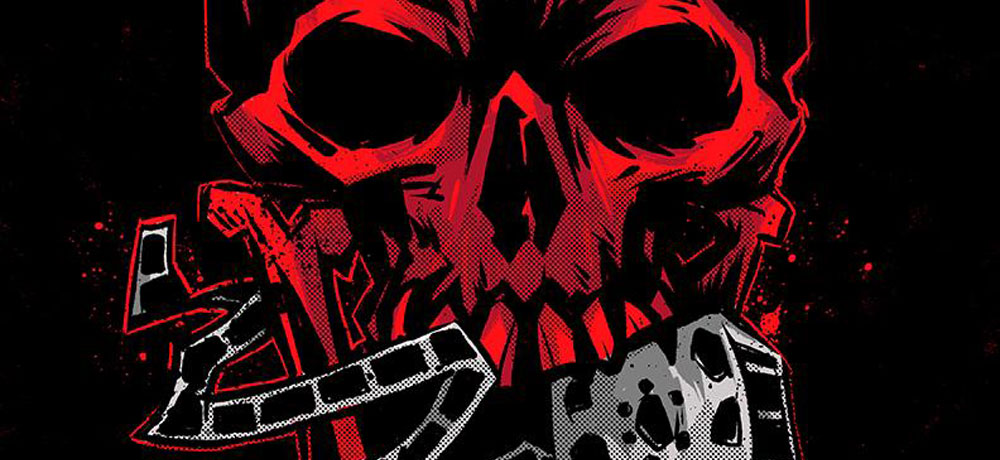 We're back with a new installment of Horror Highlights! In today's edition, we have details on the 20th annual Shriekfest, news of Hex Studios' new publishing label, and info on the new horror series Scrawl:
20th Annual Shriekfest Announces 2020 Dates : "The Shriekfest Film Festival, an international horror/sci-fi film and screenplay competition, has announced its annual event will take place October 1-4, 2020!. The festival begins with an opening night party on Thursday, which the public is welcome to attend. Then, it will continue its tradition of screening feature length and short films Friday through Sunday at the iconic Raleigh Studios in Hollywood, and culminate with an awards presentation on Sunday night.
Shriekfest was created in July 2001 by festival director Denise Gossett and has grown into the longest-running, one of the largest horror and sci-fi film festivals in the country, and the only bi-coastal horror film festival! Since its inception, Shriekfest has offered young and upcoming writers, actors, and producers a chance to have their work screened and rated by peers. Many past winners have gone on to write, produce, or star in major motion pictures.
"We have some really amazing things lined up for our 20th year!" says Festival Founder/Director Denise Gossett.
In addition to exposure, the festival awards its participants with a number of recognitions and prizes. Submissions for narrative feature, narrative short, narrative super short, feature screenplay, and short screenplay are eligible to win awards.
For more information on the Shriekfest Film Festival, sponsorship opportunities, schedules, and more, visit www.shriekfest.com or contact festival founder and director Denise Gossett at email@shriekfest.com. Shriekfest is also on Twitter and Facebook.
---------
Hex Studios Launches Retro Genre Publishing Label Hex Arcana: "Scottish horror outfit Hex Studios has announced a new publishing wing, and released its first volume The Book of Beastly Creatures.
The company, known for supernatural horror features Lord of Tears, The Black Gloves, and The Devil's Machine, is branching out into the world of books with the same passion for storytelling and collectable physical media that fans have come to expect from the indie studio.
The first book under the Hex Arcana label, The Book of Beastly Creatures, is a horror anthology featuring 18 original short stories, each based on original monsters from the Hex universe. Written by Sarah Daly, Thomas Staunton, and Lawrie Brewster, the hardback volume is filled with 80s-inspired artwork by James Olley, and includes a full set of RPG rules for each creature, using the Open Game License.
According to co-writer and editor Sarah Daly, "Horror literature has always been a huge inspiration for our films, so to make our own contribution to genre publishing is very exciting. With Hex Arcana, we want to capture something of the magic and vibrancy of books you might have seen in the 70s or 80s, but also to champion original storytelling, and new voices."
Writer and Hex Studios founder Lawrie Brewster added, "All of us at Hex, and our backers, share a love for physical media, for films and books that you can own and treasure for years to come. All our films are released as Special Editions with beautiful artwork, and our books will be no different. We just want to tell great stories, and create beautiful objects to house them in!"
The Book of Beastly Creatures is available to buy now exclusively on Kickstarter. The funds raised through sales of the book will help to fund the fledgling publisher."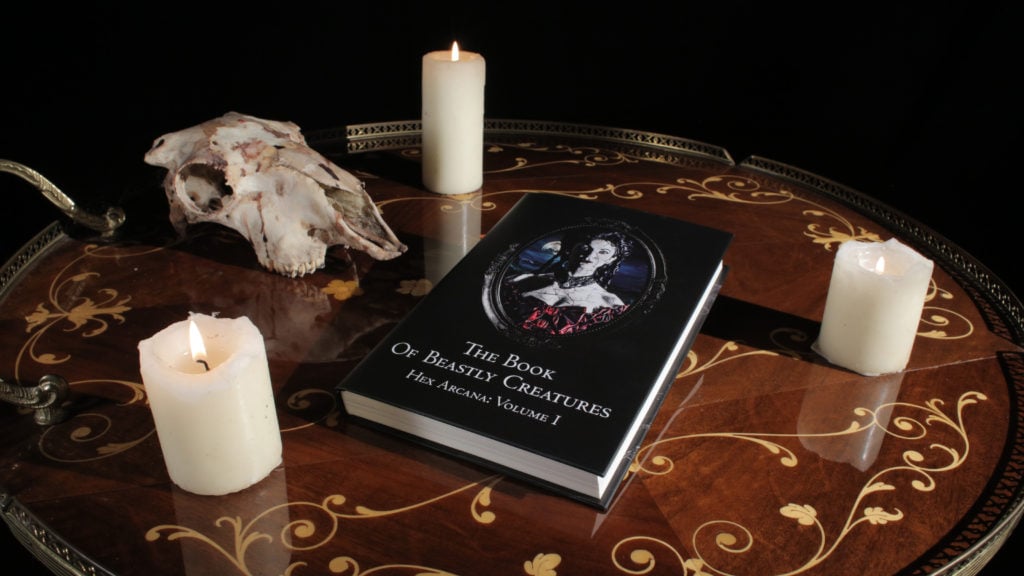 --------
SCRAWL: "Production is announced today for the haunting new series from the minds of Award-Winning Filmmakers behind "The Samaritans" movie, Doug Bollinger ("Waltzing Anna", "Mail Order Bride"), Keith Collins ("The Evangelist") and Cory Green ("The Jersey Devil"). Fear can only be kept hidden away for so long. Eventually, it finds a way to crawl out of the story and into your mind.
SCRAWL tells the story of a struggling writer as he battles his insecurities, mental health, and inner demons as he desperately reaches for success. A stranger presents him with a dangerous opportunity to achieve fame and fortune. He makes a pact that may turn his dreams into realities. But what will this deal do to his nightmares?
STARRING: Doug Bollinger, Keith Collins, Gervase Peterson ("Survivor"), Ron "Bumblefoot" Thal ("Asia", "Guns N' Roses"), Sarah Osman (HBO Max's "Love Life"), Ankit Sharma ("Prince of Bollywood"), Christina Dollard ("Fear of My Flesh") PRODUCED BY, Keith Collins, Doug Bollinger 
CINEMATOGRAPHY BY, Cory Green WRITTEN & DIRECTED BY, Doug Bollinger. WWW.FACEBOOK.COM/SCRAWLtheseries"
THE STORY WILL BE TOLD 2021
#SCRAWLtheseries