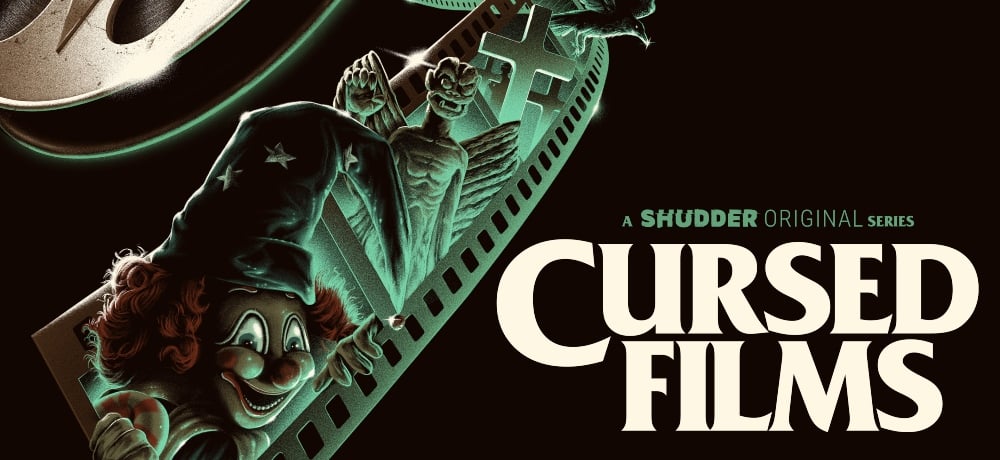 Last week, the new series Cursed Films (in case you missed it, read Heather Wixson's impressions here) premiered on Shudder with its first two episodes on The Omen and The Exorcist, respectively, and the series has quickly garnered attention as a horror hit, becoming the "second most-watched series premiere in Shudder history" (second only to Creepshow). Also in today's Horror Highlights, new puzzles from Mondo and a Q&A with Jamie Kirkpatrick, the lead editor of We Summon the Darkness.
Cursed Films Premiere Details: "The Shudder original series Cursed Films debuted to huge numbers for the streaming service, becoming the second most-watched series premiere in Shudder history behind only breakout hit Creepshow. Cursed Films also stands as the service's most-watched documentary premiere (series or film) ever. The series, which is part of Shudder's "Halfway to Halloween Month" programming lineup, released its second and third episodes earlier today, focused on The Omen and Poltergeist.
"Cursed Films became an instant hit for us across every metric we have, including total number of viewers, percentage of subscribers who watched during its opening weekend, and completion rate," said Craig Engler, Shudder's General Manager. "Jay Cheel's thoughtful — and at times heartbreaking — examination of the tragic events that led people to label films like The Exorcist and The Omen 'cursed' has clearly resonated with audiences and critics."
"The entire Cursed Films team is thrilled by the enthusiastic response the series has received from critics and horror fans," said series writer/director Jay Cheel. "It was a deeply gratifying experience traveling around the US and Canada, interviewing some childhood horror heroes along with some of the most intelligent, articulate, and empathetic subjects a documentary filmmaker could ask for. We're so excited to finally be able to share the finished product with Shudder's members who we hope find the experience of watching Cursed Films as rewarding as we did making it."
Cursed Films explores the myths and legends behind some of Hollywood's notoriously "cursed" horror film productions through interviews with experts, witnesses and the cast, directors and producers who experienced these events first hand. Were these movies really cursed, as many believe, or just victims of bad luck and bizarre circumstances? The Exorcist star Linda Blair, The Omen director Richard Donner, Poltergeist III director Gary Sherman, podcaster Matt Gourley, critic April Wolfe and Fangoria editor Phil Nobile Jr are among the many insiders and experts interviewed for the series.
Last week's record-breaking premiere focused on the legend and impact of The Exorcist "curse." Episodes two and three, premiering today, explore whether the Devil himself might have cursed The Omen, and if a curse might be connected to the tragic deaths associated with the Poltergeist franchise. The final two episodes, examining the horrific deaths on the sets of The Crow and Twilight Zone: The Movie, will premiere Thursday, April 16.
Cursed Films is written, directed and edited by Jay Cheel (How to Build a Time Machine) and executive produced by Andrew Nicholas McCann Smith and Laura Perlmutter for First Love Films, along with Jay Cheel and Brian Robertson.
###
ABOUT FIRST LOVE FILMS
Laura Perlmutter and Andrew Nicholas McCann Smith created FIRST LOVE to create exceptional screen based content regardless of the platform. Since 2012, FIRST LOVE has played on the most prestigious screens across the world, including Sundance, TIFF, Locarno, and AFI. FIRST LOVE has taken home over dozens of top awards including a Canadian Screen Award, Grand Prix at Claremont Ferrand, and the Locarno's Jury Prize. Most recently First Love produced COLD (New Form/Go90), WARIGAMI (CW/CBC), CURSED (AMC/Shudder), and the critically acclaimed horror film THE DARK (Dark Sky).
ABOUT SHUDDER
AMC Networks' Shudder is a premium streaming video service, super-serving members with the best selection in genre entertainment, covering horror, thrillers and the supernatural. Shudder's expanding library of film, TV series, and originals is available on most streaming devices in the US, Canada, the UK, Ireland and Germany. New members can enjoy 30-days free with the promo code SHUTIN when signing up at Shudder.com."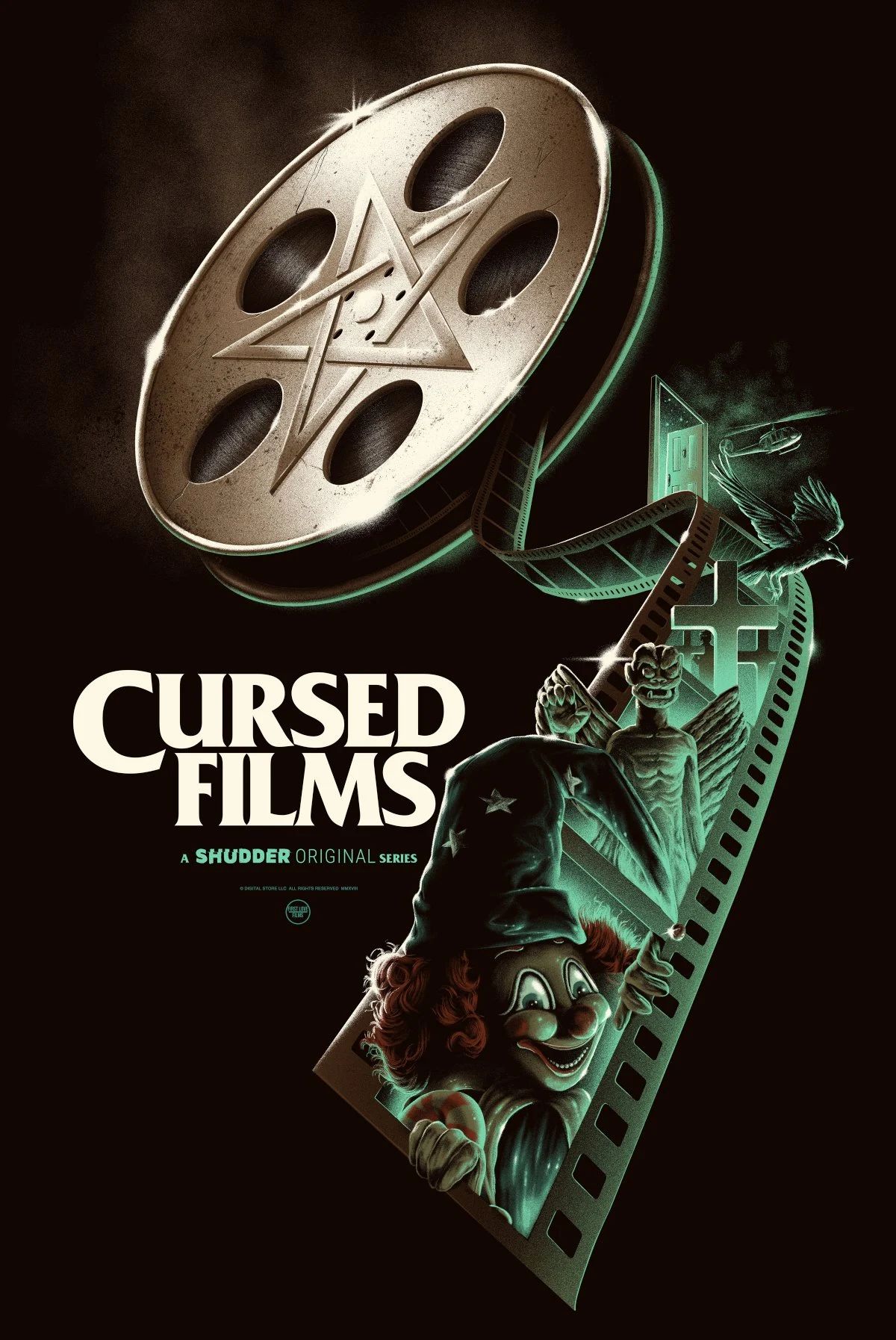 ---------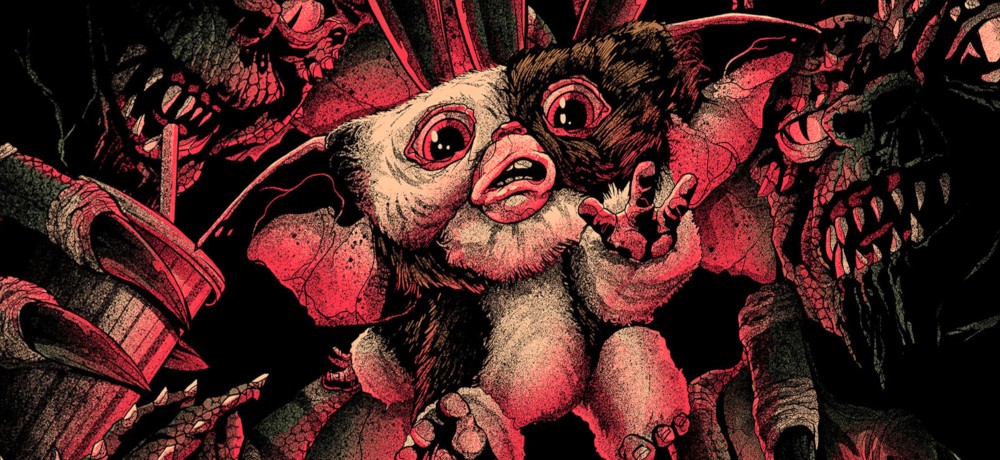 New Mondo Puzzles: "Mondo, producers of some of the most sought after collectible posters in the world, is thrilled to now offer fans a second chance at owning some of their favorites in the form of premium 1000-piece puzzles.
Mondo's new "Puzzle Party" collection -- 8 brand new puzzles featuring artist-created posters -- are available for pre-order now at MondoShop.com along with Mondo's previous selection of puzzles which are available for immediate shipping.
"Puzzle Party" Lineup
CAPTAIN AMERICA: THE FIRST AVENGER / art by Rory Kurtz
DIE HARD / art by 100% Soft
DUNGEONS & DRAGONS / featuring iconic art from the D&D archives
G.I. JOE: COBRA WANTS YOU! / art by Jason Edmiston
GREMLINS / art by Matt Ryan Tobin
HOME ALONE / art by DKNG
JURASSIC PARK / art by Francesco Francavilla
THE IRON GIANT / art by DKNG
General Info (all puzzles)
1,000 pieces
19x27" completed
$20.00 MSRP
About Mondo
Mondo is an expanding enterprise with a passionate love of film, art, music and pop culture, best known for creating limited-edition posters, vinyl soundtracks, premium collectibles and games. Based in Austin, Texas, the team collaborates with an international network of talented artists and creators to produce the highest quality products inspired by licensed properties and original IPs. Over the last decade, Mondo has partnered with leading entertainment brands including DC Comics, HBO, Marvel, Paramount Pictures, Sony, Universal Studios, Walt Disney Studios and Warner Brothers, along with dozens of independent studios and filmmakers from around the world. Find out more at mondoshop.com."
[Image credit: Gremlins artwork above courtesy of Mondo / Matt Ryan Tobin.]
---------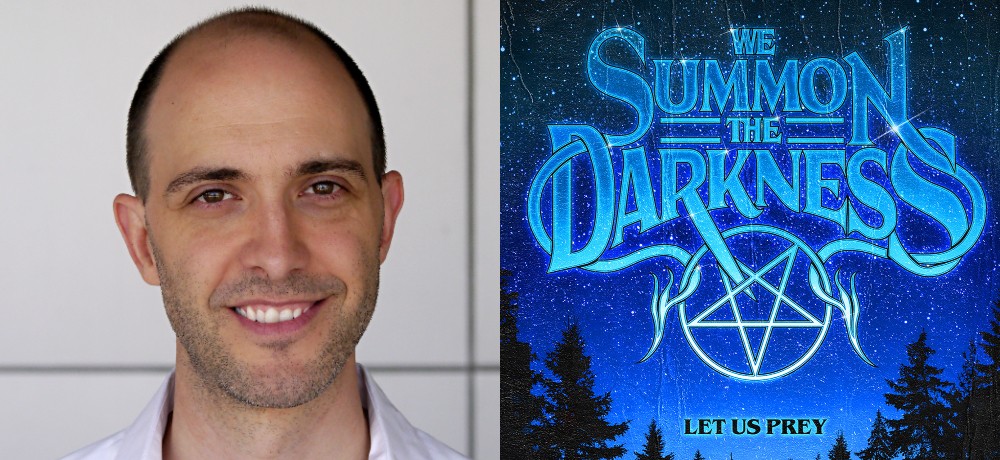 Q&A with We Summon the Darkness Lead Editor Jamie Kirkpatrick: "There are a few different horror films being released this week on VOD, Saban Films' We Summon the Darkness being one of them. The film's official synopsis reads: On the way to a heavy metal concert, Alexis (Alexandra Daddario) and two girlfriends hear a news report of a local murder believed to be tied to a series of satanic killings. After the show, the girls invite three guys to join them at the estate owned by Alexis's father, a fire-and-brimstone preacher (Johnny Knoxville). What starts as a party suddenly turns dark and deadly.
To celebrate the release, we decided to speak to one of the film's creative talents, editor Jamie Kirkpatrick. Some of Kirkpatrick's other credits include My Friend Dahmer and the upcoming drama Critical Thinking to name a few. In the below exclusive interview, Kirkpatrick talks about everything from what other editors inspire him to how he got involved with We Summon the Darkness.
What drew you to We Summon the Darkness when it was first presented to you?
Jamie Kirkpatrick: I just loved how it took a well-worn genre conceit from the 1980s—the innocent damsels in distress—and completely flipped it on its head. I grew up in the '80s and saw all of those classic horror films on VHS. I was a big fan of the first three Friday the 13th movies as well as films like April Fool's Day, Fright Night, and The Lost Boys (to name just a few). The script to We Summon had the same DNA as those films, but with a really fun twist.
Sound is always a very important part of horror. How closely do you work with the sound designers and composer?
Jamie Kirkpatrick: To me, sound is as important in the editing process as picture. I spend a lot of time on the sound when I'm crafting a scene. Many editors will cut using a mix track (one audio track that contains all the dialogue from a scene's characters mixed together) to save time, but I prefer to use the individual dialogue tracks. I find it allows me to finesse the performances and timing in a scene in a way I couldn't using a mix track because of all the overlapping dialogue. On this film particularly, there are several scenes where all six main characters are interacting. And while those scenes took me quite a while to sort out all the dialogue tracks, they are probably the scenes I'm most proud of from a performance standpoint. Unfortunately, the composer was hired after I had done my cut, but I did devote a lot of attention to trying to find the right mood for key scenes using temp music.
Do you have any editing tricks that help amp up the audience's sense of dread?
Jamie Kirkpatrick: I don't know if I have any specific tricks, but there's no question that horror films in general have a well-established set of tropes. The really fun thing about We Summon is sometimes we embrace them, but sometimes we try to subvert them. In the editing room, I was really mindful to make sure that for the first part of the film, I wasn't cutting to something—be it a reaction or a line of dialogue—that might tip the audience off to what was coming and, therefore, increase that sense of dread you mentioned.
Were there any scenes in We Summon the Darkness that you particularly had a hard time editing? If so, why?
Jamie Kirkpatrick: As I mentioned earlier, there's a scene in the first act of the film where the guys and gals are hanging out around a bonfire. As written, it's about a 15-minute scene. Marc likes to shoot long, unbroken takes—even when he's shooting coverage—to allow the actors to really find their rhythm and, for a lot of this film, they were shooting two cameras. So, as you can imagine, I had around four hours of dailies for just that scene. And on top of all that, a couple of the actors liked to ad lib from take to take, so what was said in each take wasn't always consistent. I had to break the scene into three or four beats of several minutes each and then I had my assistant, Matthew Buckley, layer all the takes from each setup (Wide, MED, CU) on top of each other so I could more easily compare performances. It took me almost a week just to assemble it and another week to get it in real shape, but, in the end, I think it's one of the most memorable scenes in the film.
Some people have been calling We Summon the Darkness "a throwback late-night movie.' Did you all intend for it to be categorized as this or did it just kind of happen?
Jamie Kirkpatrick: I always hoped it would have that designation and, as I said before, it was that aspect that really drew me to the film in the first place. Unlike in certain horror films, the characters in We Summon exist in a kind of heightened, almost fairy tale reality. Given that, audiences feel like they have permission to have a good time while watching it. And I think that enjoyment aspect exists in all the good "late-night" movies I've seen.
Are there any other editors that inspire you?
Jamie Kirkpatrick: I've been part of the New York indie film scene for almost 20 years and I'm really fortunate to have worked under some of the best in the business; people like Sarah Flack, Tim Squyres, and Brian Kates to name only a few. But one of my biggest inspirations would have to be Thelma Schoonmaker, who is best known as Martin Scorsese's editor. I don't think there's another living editor who has a filmography as diverse in terms of genre as hers. She has cut Sports Drama (Raging Bull), Effects Heavy Epics (Hugo), Docs (Woodstock), Crime Drama (Goodfellas), Costume Drama (The Age of Innocence), Bio-Pic (The Aviator), Comedy (The King of Comedy), Pulp Thrillers (Cape Fear), even Gothic Horror (Shutter Island). The film industry tends to pigeonhole people, especially editors, but she has proven that great artists make great art and it doesn't matter the size and shape of the canvas. I find her career incredibly inspiring and have made a concerted effort to work on films that vary in style, and I have no doubt that this has made me a better editor.