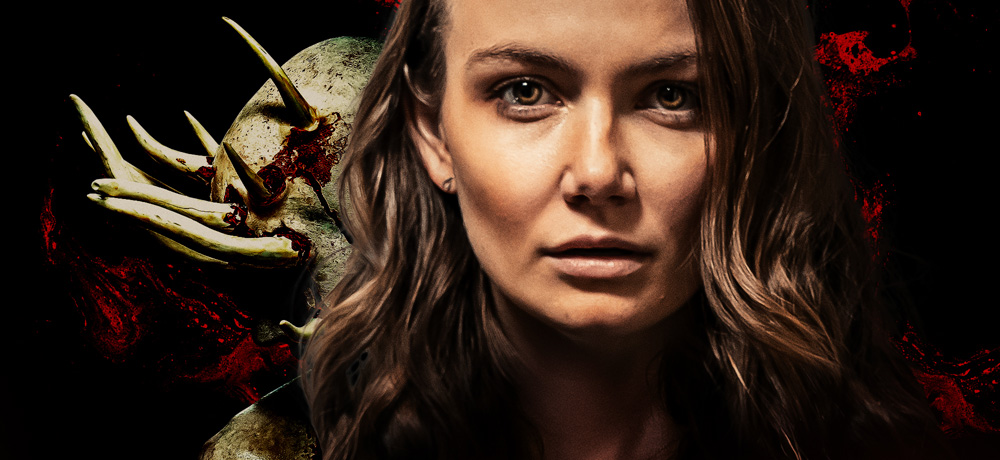 "SON" TO PREMIERE EXCLUSIVELY ON SHUDDER ON JULY 8, 2021: "NEW YORK – June 1, 2021 – Shudder, AMC Networks' premium streaming service for horror, thriller and the supernatural, announced that SON will be available exclusively to stream on the platform starting on July 8, 2021. As a Shudder exclusive, the platform will be the only subscription service that will carry the film in the U.S., Canada, the United Kingdom, Ireland, Australia and New Zealand.
Written and directed by  Ivan Kavanagh (The Canal, Never Grow Old), SON stars Andi Matichak (Halloween franchise, Assimilate), Emile Hirsch (The Autopsy of Jane Doe), and Luke David Blumm (The King of Staten Island).
In SON, after a mysterious group breaks into Laura's home and attempts to abduct her eight-year-old son, David, the two of them flee town in search of safety. But soon after the failed kidnapping, David becomes extremely ill, suffering from increasing psychosis and convulsions. Following her maternal instincts, Laura commits unspeakable acts to keep him alive, but soon she must decide how far she is willing to go to save her son."
----------
QUEEN OF SPADES: "According to legend, an ominous entity known as the Queen of Spades can be summoned by performing an ancient ritual. Those brave enough draw a door and a staircase on a mirror, in darkness, and say her name three times. What happens next must be experienced to be believed. Four teenagers decide to summon the Queen of Spades as a joke. But they could never imagine the horrors this innocent prank has condemned them and their loved ones to. The evil entity won't stop until she gets their souls."
Director: Patrick White
Writers: John Ainslie, Patrick White
Original Story by: Svyatoslav Podgaevskiy
Cast: Ava Preston, Daniel Kash, Kaelen Ohm, Eric Osborne, Jamie Bloch, Nabil Rajo, Krista Marchand
Executive Producers: Michael Baker, Dave Hudakoc, Charles Johnston
Producer: Brendan McNeill
In Select Theaters June 11, On Demand June 15 + Blu-ray June 29
---------
FLOWERS FOR THE SEA: "Flowers for the Sea is a dark, dazzling debut novella that reads like Rosemary's Baby by way of Octavia E. Butler
We are a people who do not forget.
Survivors from a flooded kingdom struggle alone on an ark. Resources are scant, and ravenous beasts circle. Their fangs are sharp.
Among the refugees is Iraxi: ostracized, despised, and a commoner who refused a prince, she's pregnant with a child that might be more than human. Her fate may be darker and more powerful than she can imagine.
Zin E. Rocklyn's extraordinary debut is a lush, gothic fantasy about the prices we pay and the vengeance we seek."
To learn more, visit: https://us.macmillan.com/books/9781250804037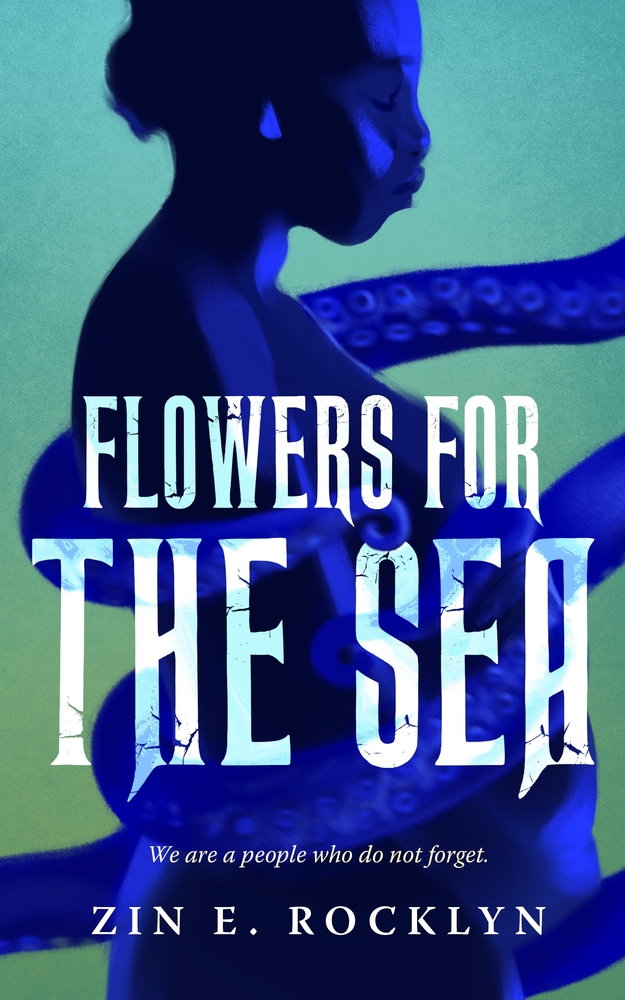 ----------
Interview with The Djinn Composer Matthew James: "IFC Midnight's The Djinn is now available on VOD and stars Ezra Dewey, Rob Brownstein and Tevy Poe. If you aren't familiar with the film, the story follows a mute twelve-year-old, Dylan Jacobs, as he discovers a mysterious book of spells inside his new apartment. Grieving the loss of his mother, and feeling isolated from everyone except for his father, Dylan performs a ritual that promises to deliver his heart's desire: to have a voice. But he soon discovers that every gift has a toll when a sinister djinn arrives to collect his soul. Now trapped in his new home with nowhere to hide, Dylan must find a way to survive until the stroke of midnight or pay the ultimate price.
In the below exclusive interview, we spoke to the film's composer, Matthew James, about his 80s inspired score and much more. Matthew's The Djinn score is now available digitally.
 -What was the best advice/direction you got from directors Justin and David regarding The Djinn score?
Justin and David were a pleasure to work with, their knowledge of film and story in general is astounding. The best direction I received from them was the complexity of Dylan's emotions. We explore the entire range of emotions from grief, moments of fun, sheer terror and remorse, truly is quite a dynamic film. They were very specific about the score growing with Dylan throughout, I feel we accomplished that nicely. 
-After the entire film was scored, did you go back and change anything because you felt it wasn't working? If so, can you elaborate on which scene?
No, once we were score locked, the only thing that we changed were the addition of the original "Artifacts Required" demo that we added to the end credit roll. This is pretty standard, usually we don't go back after the score is approved, only instance would be a few music edit adjustments on the dub stage. 
-The track "On the Radio B-Side", has a little different vibe to it than the rest of the tracks. Can you talk about your thought process behind this track?
Good catch! On the B-Side was originally written as a source track to be played through Dylan's boombox. The gents ended up finding an artist that they really liked, so they went that route. 
-Would you say you specialize in one specific instrument more than others?
Varies month-to-month, year to year. These days I'm mainly a keyboardist/pianist by necessity. Composers almost always work with MIDI whether it's for a mockup or a synthesized score, it's extremely helpful to be keyboard savvy. I'd say my second instrument would be guitar/bass, definitely love when I get an opportunity to use them in a score. 
-Film scores in the horror genre can be very tricky because they are so heavily paid attention too. How do you know when less is more?
Very true. As I mentioned previously, Justin and David were very keen on knowing what they wanted in each scene. The opening sequence of the film has an unnerving (yet restrained) build that plays out very slowly. Originally, I had something much bigger, hitting turns with the camera as we see the woman in the kitchen etc., but they were correct in keeping it more restrained. 
-There are stretches of the film that have very little words. Did this make your job harder?
In certain ways yes, certain ways easier. Ezra is such a great actor, his facial expressions and reactions really worked well, I leaned into that performance to enhance it in spots. Sometimes action sequences can be tough, but JP's sense of timing as an editor made this aspect a breeze. 
-Was there a scene in the film that required more attention from you for one reason or another?
Yes, the sequences involving Dylan's mother were very delicate. It was crucial to introduce the correct colors during these sequences. It's hard to tell the difference between reality and dream state during these moments, which was a lot of fun to play with. 
-The track "Appearance and Transformation" goes from one extreme to the next. What did you use to create that very jarring sound?
Sure does! That cue has a lot of traditional aleatoric string clusters combined with various synth patches. Also, there's a bit of a vocal element in there as well. This is the theme where the "Djinn drop" comes into play. 
-What has been your favorite reaction/review of the film you have read? 
We've mostly received great reviews, which is incredible! I appreciate when critics pay special attention or give a nod to the score, makes me feel all fuzzy.  Conversely, I enjoyed the couple negative reviews as well, some folks are just so salty you can taste it, gave me a good chuckle!"