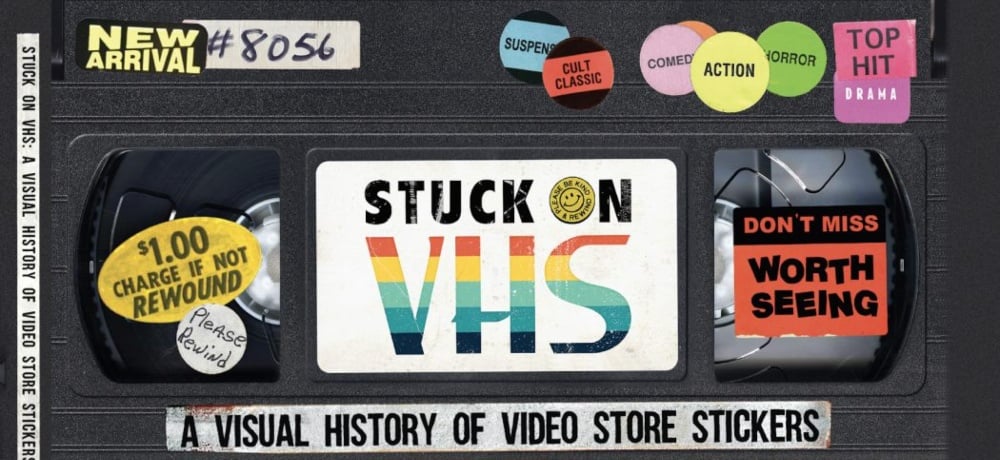 Alamo Drafthouse is kicking off a new decade by looking back at the past with Birth.Movie.Death.'s new book Stuck On VHS: A Visual History of Video Store Stickers that will coincide with a country-wide VCR Party Tour. Also in today's Horror Highlights: Love You to Death Indiegogo campaign details, Pixel Elixir's new Stalker in my Pocket enamel pins (including one design inspired by My Bloody Valentine), and release details for The Science of Women in Horror book.
Alamo Drafthouse's VHS Visual History Book and VCR Party Tour Details: "Alamo Drafthouse Cinema is spending the first weeks of the new decade celebrating an iconic part of film history: the VHS tape. The company is launching a publishing arm with the new book by video historian Josh Schafer, Stuck On VHS: A Visual History of Video Store Stickers. The new book launches in conjunction with the much-beloved Found Footage Festival's VCR Party Tour, with the first stop in Austin, TX at Alamo Drafthouse South Lamar on Wednesday, January 8, and continuing on to Downtown LA (February 10), Denver (February 22), Brooklyn (February 27), and San Francisco (April 8). The book [is] available for sale at Alamo Drafthouse theater locations and MondoTees.com.
"90% of the movies from the silent era are gone forever," says Tim League, Alamo Drafthouse founder, and CEO. "Sadly, we are seeing that tale transpire again with VHS today. A huge wealth of amazingness is disintegrating before our eyes, and this time it isn't art from 100 years ago, it is from the 1980s. Josh is Alamo Drafthouse Cinema's VHS Culture Captain, a role not often found in ours or any industry. I'm really proud of his book, a love letter to this fragile era in our recent history, and I'm equally proud of his work to spread the excitement and awesomeness of VHS treasures in general."
Harnessing the robust rejuvenation of interest in the VHS era and aesthetic, Stuck On VHS samples the seemingly small, but inherently essential pieces of communication and retrospective aesthetic that populate former rental videocassettes. The book contains essays by Lunchmeat VHS editor-in-chief and VHS Culture Captain Josh Schafer, photography and book design by Jacky Lawrence, and three peelable pages of rad VHS stickers.
"These stickers capture a time and place, not only as important design and communication specimens from a distinct era," says Stuck On VHS author Josh Schafer. "But also, these pieces of video store ephemera help us more distinctly remember and understand the incredible and vibrant world of video rental stores."
Stuck On VHS is just the latest in Alamo Drafthouse's commitment to keeping the video rental store alive. Since 2017, the company has opened Video Vortex rental stores inside its Raleigh, Brooklyn, San Francisco, and Los Angeles locations, with plans for more in 2020.
Meanwhile, the American Genre Film Archive, the Alamo's film archival and restoration arm, has kicked off an initiative to properly transfer and permanently store countless rare films and projects that were only ever released on the VHS format.
Stuck On VHS: A Visual History of Video Store Stickers
If you were living on this planet in the 80s or 90s, chances are you have fond memories of your local video store. Stuck On VHS brings the VHS era back to life through its small but essential ephemera: rental stickers. These stickers capture a time and place where movies mattered and video stores ruled! Stuck On VHS also contains essays by Lunchmeat editor and Video Vortex culture captain, Josh Schafer, and three peelable pages of rad stickers for your own VHS collection.
Alamo Drafthouse links
Facebook: www.facebook.com/AlamoDrafthouse
Twitter: www.twitter.com/alamodrafthouse "
To learn more, visit: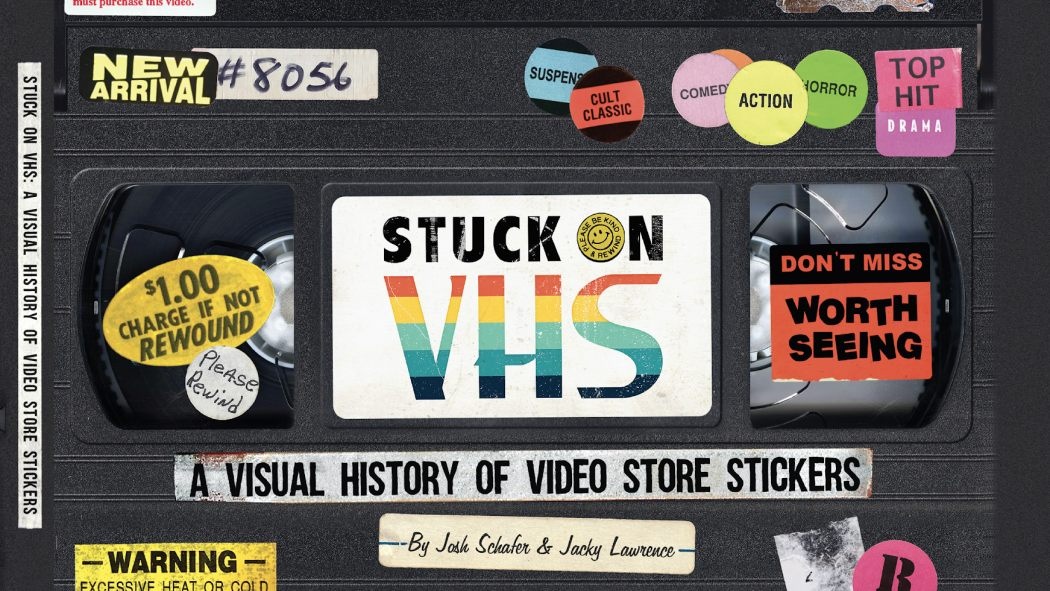 ---------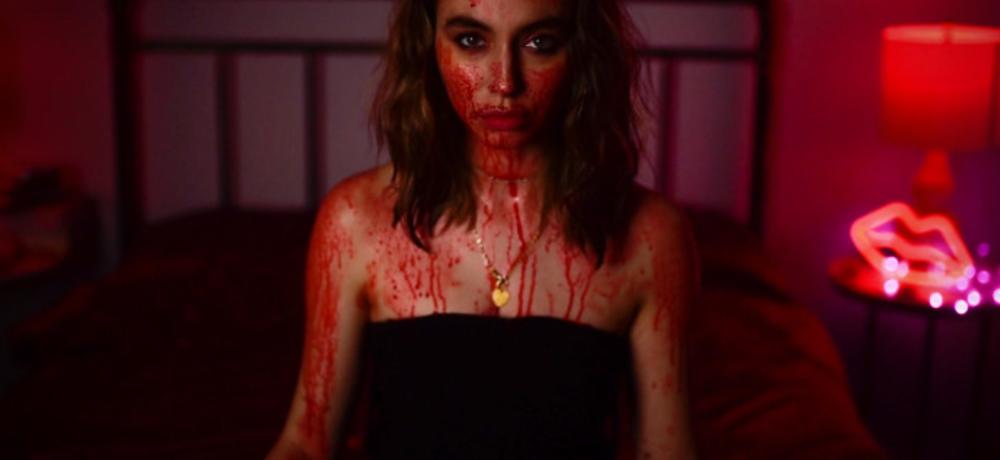 Love You to Death Indiegogo Campaign Details: "It's 1998 and Jackie is tired of the same old tragic love stories. She is not prepared to let Ryan leave without paying the price for his infidelity and so embarks on an all too familiar journey of revenge. Excuse after excuse, Jackie has heard them all but when Ryan fails her tests of faithfulness she turns his world inside out...
Fearlessly complex, Jackie submerges the audience in a cannibalistic paradise and asks the question, do those who dare really win?
The teaser trailer was done on zero budget and we are so excited as to how far we can push our film making skills if we had a budget."
For more information on Love You to Death's Indiegogo, visit: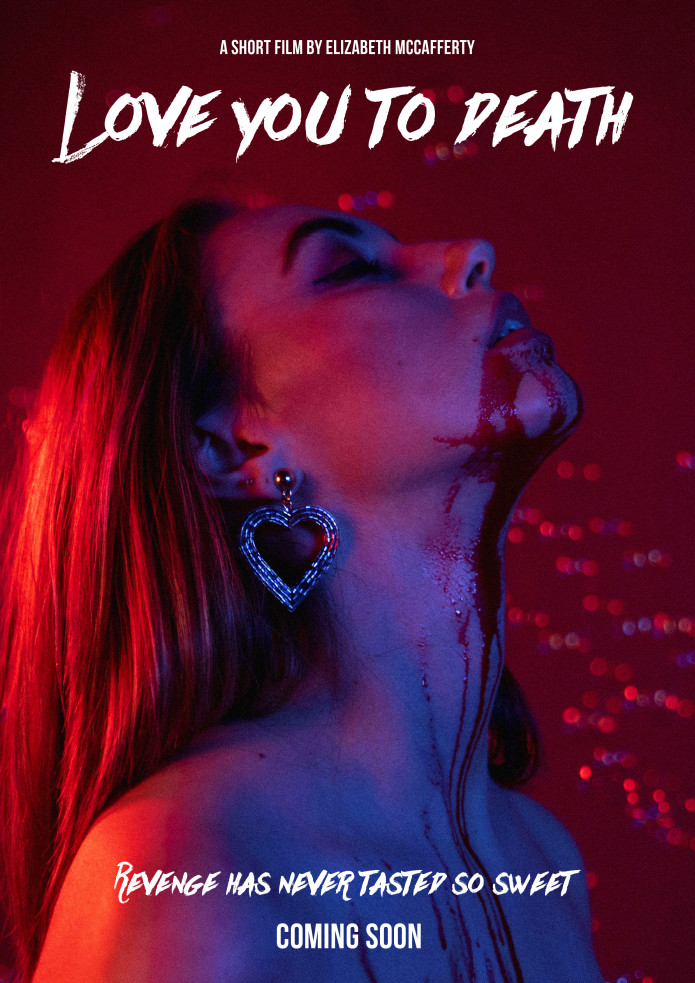 ---------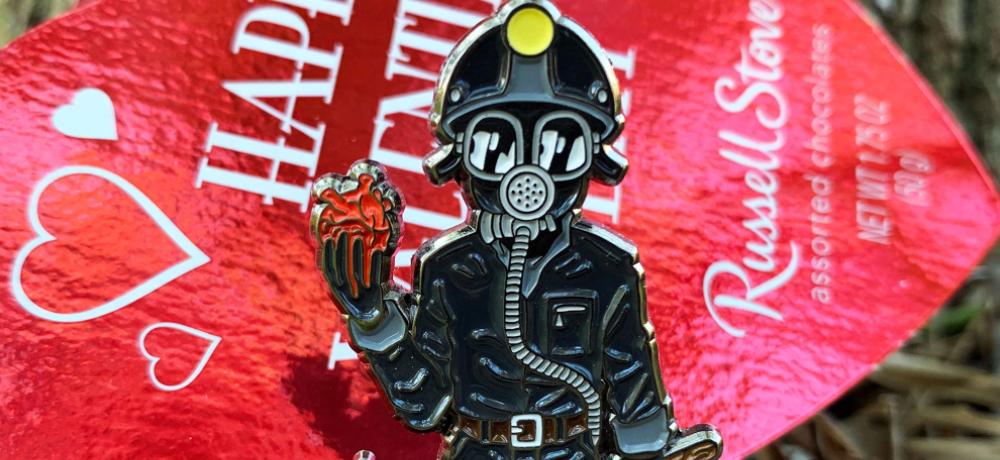 Pixel Elixir's New Stalker in my Pocket Enamel Pins: "A monstrous mash-up of pocket-sized proportions! What do you get when you cross the classic Monster In My Pocket toys from the 90s with some of your favorite big-screen horror villains? The answer is Stalker In My Pocket!
Each soft enamel pin is about 2" tall and comes with dual rubber clutches on a glossy backer card patterned after the classic Monster In My Pocket toy packaging. The third pin in this series, Trick 'r Treater, comes in 3 color variants to collect:
• Original
• Glitter Sucker
• Neon Orange (glows in the dark!)
Quantities are limited, so grab these pocket-sized killers now...before they grab YOU!"
To learn more about these items, visit Pixel Elixir's website, here.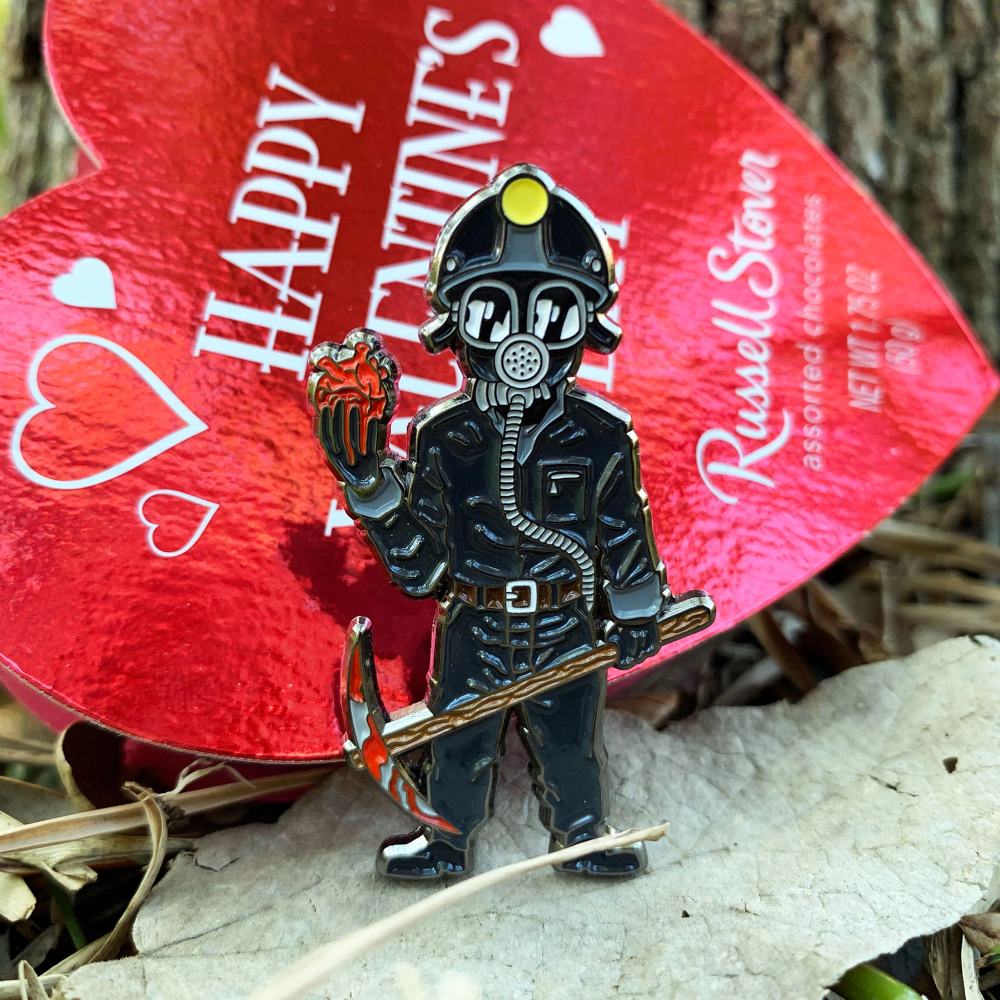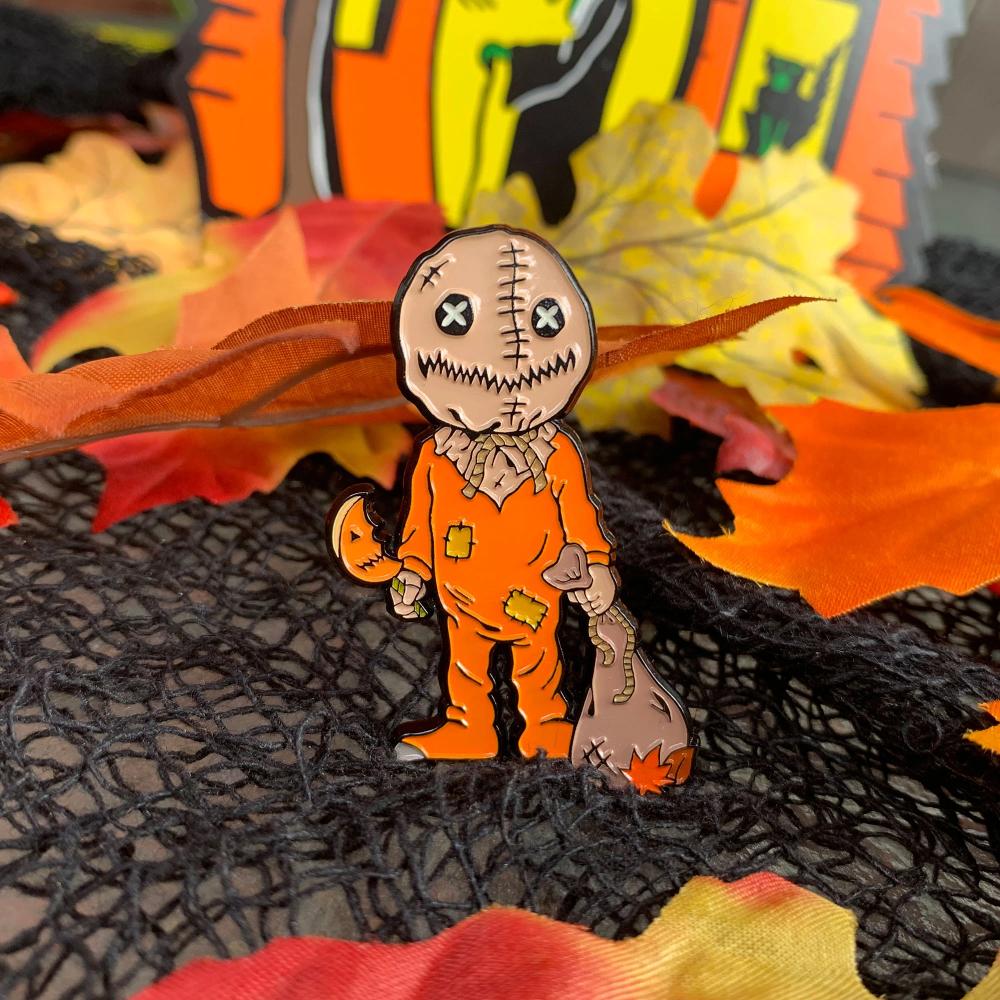 ---------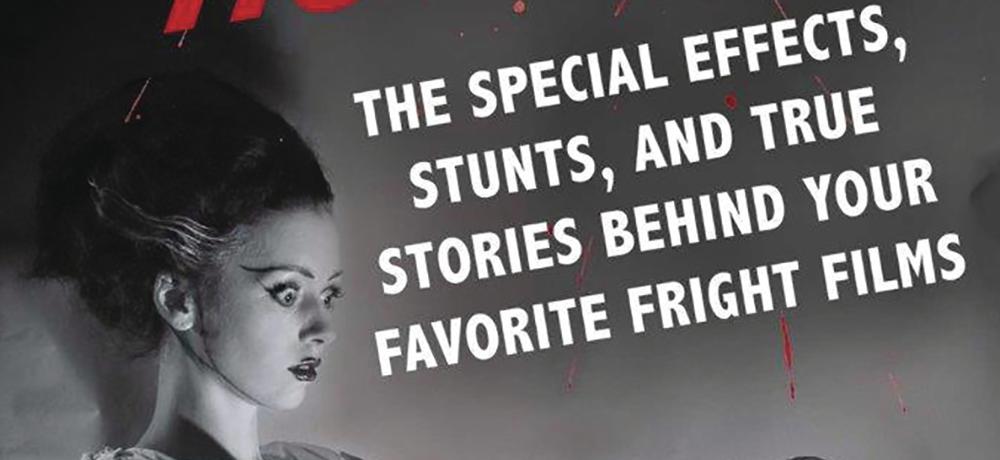 The Science of Women in Horror Book Release Details: "From scream queens to femmes fatale, horror isn't just for the boys.
Gothic media moguls Meg Hafdahl and Kelly Florence, authors of The Science of Monsters, and co-hosts of the Horror Rewind podcast called "the best horror film podcast out there" by Film Daddy, present a guide to the feminist horror movies, TV shows, and characters we all know and love.
Through interviews, film analysis, and bone-chilling discoveries, The Science of Women in Horror uncovers the theories behind women's most iconic roles of the genre. Explore age-old tropes such as "The Innocent" like Lydia in Beetlejuice, "The Gorgon" like Pamela Voorhees in Friday the 13th, and "The Mother" like Norma Bates in Pyscho and Bates Motel, and delve deeper into female-forward film and TV including:
The Haunting of Hill House
Teeth
Chilling Adventures of Sabrina
Buffy the Vampire Slayer
And so much more!
Join Kelly and Meg in The Science of Women in Horror as they flip the script and prove that every girl is a "final girl."
For more information, visit: