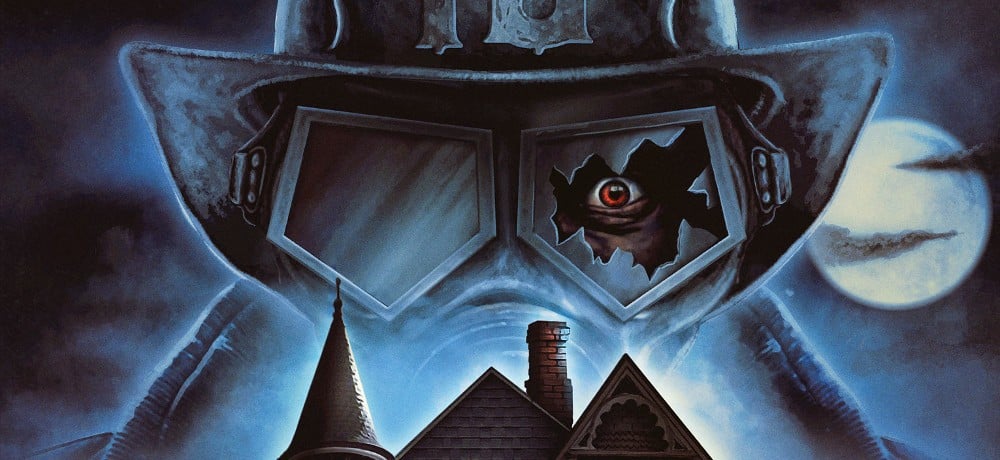 Encyclopocalypse Publications is proud to bring Paul Gandersman and Peter Hall's debut YA Horror novel, THE DEAD FRIENDS SOCIETY, to print on November 11, 2022: "Drew and her friends aren't like most college kids. They're dead.
Murdered in 1998 by a masked killer known only as The Fireman, their spirits are trapped in Greywood House, desperate to escape...until Abbey and her family arrive.
The new girl finds herself drawn to their haunting presence, which only makes things worse. Because the dead know what the living can't: The Fireman is coming back.
And this time the ghosts of Greywood House will have to do whatever it takes to stop the next bloodbath, even if it means the end of their afterlives...
"The Dead Friends Society was supposed to be a movie." explains authors Peter Hall and Paul Gandersman, "We started developing it years ago, when the world was very different. We wanted to create something that had horror, had stakes, had characters you could relate to, but at the end of it all, we just wanted people to have fun."
Paul Gandersman and Peter Hall are a writing and filmmaking team based in Austin, Texas. They formed Arcanum Pictures in 2011 with the release of Emily Hagins' My Sucky Teen Romance, which they produced. Arcanum has gone on to produce numerous feature films and award winning shorts.
"When the pandemic hit in March of 2020, it became clear that our plans for bringing Drew and her friends to the big screen wasn't going to happen any time soon. We decided to do something we'd never done before. We wrote a book with one goal in mind: melt the real world away with a blast of good, old-fashioned, midnight movie madness."
In keeping with the old-fashioned horror films Paul and Peter grew up watching, they enlisted the help of poster artist Marc Shoenback (who's designed iconic posters for Halloween, You're Next, and Scare Package) to design the incredible book cover for THE DEAD FRIENDS SOCIETY. 
Peter Hall and Paul Gandersman have many more stories to tell, and THE DEAD FRIENDS SOCIETY is just the beginning. "To everyone that picks up a copy, thank you for sharing this story with us. Most of all, we hope you have fun."
THE DEAD FRIENDS SOCIETY is available for pre-order right now and will be available in eBook, paperback, and hardcover wherever books are sold. An audiobook version is currently in production."
Pre-order Link: https://books2read.com/DeadFriendsSociety
---
KRATT: "Following a successful run on the global film festival circuit, Red Water Entertainment has announced the North American VOD premiere of Rasmus Merivoo's Kratt. The Estonian dark comedy will be available on a number of digital and cable platforms, including iTunes, Amazon, Google Play, iNDemand and DISH, beginning October 11th.
Kratt stars Mari Lill, Nora Merivoo, Harri Merivoo, Elise Tekko, Roland Treima, Mari-Liis Lill, and Marek Tammets. Kratt was written and directed by Rasmus Merivoo, with Rain Rannu and Tõnu Hiielaid.
Kratt made its world premiere at the Fantasia International Film Festival, and went on to delight audiences at festivals around the world, including Screamfest, the Sydney Underground Film Festival, Other Worlds Film Festival, Leeds International Film Festival, and Bucheon International Fantastic Film Festival. At the Estonian Film and TV Awards, Mari Lill took home the award for Best Actress, while Rasmus Merivoo scored a nomination for Best Screenplay.
Children are left at Grandma's without smartphones. Real life seems boring, working feels hard. Luckily they find instructions for Kratt - a magical creature from old Estonian mythology who will do whatever its master says. All they have to do now is buy a soul from the Devil! Life stops being boring in a bloody way..."
TERROR FILMS PARTNERS WITH CHILLING APP: "Digital horror distributor, TERROR FILMS has closed a multi-content deal with CHILLING APP.
CHILLING is best known for creating a horror community driven app for Artists to publish their original content directly, while allowing users to customize their own playlists and layered, volume-controlled ambient sounds while enjoying stories with top-talent narration, shiver-inducing ASMR, horror classics brought back to life, and hundreds of new stories added each month. With over 13,000 monthly subscribers and a 160,000 user accounts and growing, Chilling is branching out into full-on horror films. Set to launch their video platform in early 2023, Chilling has closed a deal with TERROR FILMS to release multiple titles from their diverse library of popular films.
Counted among them will be the "Hell House LLC" franchise, "The Taking of Deborah Logan", "The House on Pine Street", 3 Terror Films originals, "The Chosen", "Trace" and "Patient Seven" – among others. A complete list of films set for the initial launch can be seen in the promotional banner provided by Terror Films.
"We're in an exciting time as the world turns more and more to digital platforms like Chilling to seek out and consume their horror content. We are thrilled to be a part of Chilling's growth and to create yet one more opportunity for our filmmaker's content to be discovered", stated Terror Films President Joe Dain."
To learn more about Terror Films, visit:
To learn more about Chilling App, visit: