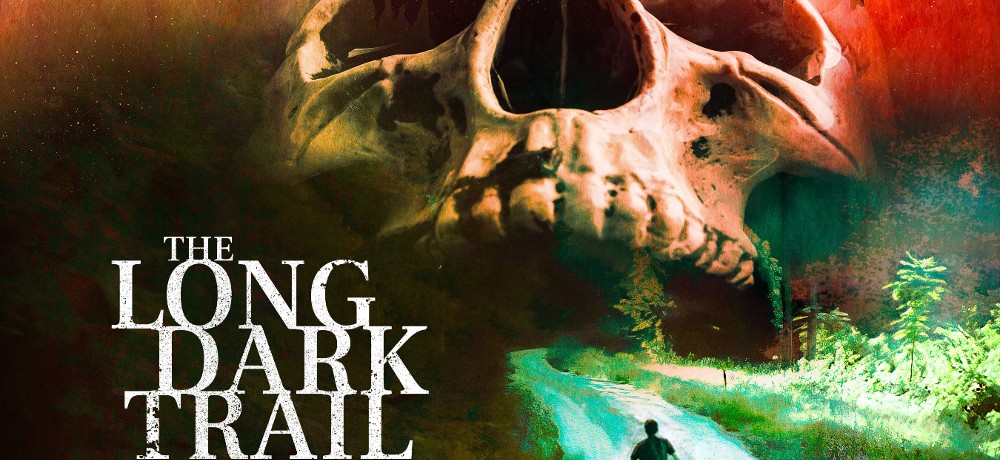 THE LONG DARK TRAIL: "An official selection for numerous prestige film festivals around the globe, including Weekend of Fear and The Festival De Cannes Blood Windoal Selection, director 's THE LONG DARK TRAIL premieres on Digital, DVD, and Blu-ray February 21 from Cleopatra Entertainment.
STAND BY ME meets MIDSOMMAR in an unnerving new folk horror tale from writer-directors Kevin Ignatius and Nick Psinakis. After two impoverished teenage brothers manage to escape their abusive father, they embark on a treacherous and haunted journey in the hope of finding their estranged mother who has joined a sadistic cult, deep in the woods of Northwestern Pennsylvania."
Starring Trina Campbell and Brady O'Donnell, THE LONG DARK TRAIL releases February 21 in the UK, US, and Canada.
---
MEDUSA'S VENOM: "The follow up to the provocative snake horror Medusa will release across the US & Canada February 14th 2023 with a home entertainment release, day-and-date DVD and Premium TVOD, followed by a full digital release.
Medusa's Venom tells the story of newcomer Lola, who is welcomed into Medusa's circle and endures a powerful ritual that will bring her closer to her new sisters; however what awaits is more influential and dangerous than she ever imagined, awakening the serpent within her.
Starring Becca Hirani (Rise of the Loch Ness, It Came from Below) May Kelly (Dark Portal, Alien Invasion, Sky Monster) Connor Powles (The Lost Island) Ella Starbuck (As Strange as Angels).
Directed by Chase Martins and written by Craig McLearie, Medusa's Venom was co-produced by Jagged Edge Productions and Proportion Productions.
Devilworks and New Era Entertainment were executive producers on the film.
Devilworks will introduce the films to International buyers at the EFM in Berlin (Feb 16-21st)"
---
STAIN-FREE: CODE BLACK: "80s horror icon Thom Mathews (Tommy Jarvis in Jason Lives and Freddy in Return of the Living Dead) returns in Stain-Free: Code Black, a gritty crime-horror short film by writer/director Philip Tice and produced by Cary Woods (Scream, Copland).
In the film, Mathews stars as Lincoln, a jaded crime scene cleaner working alongside his new partner, the morally-conflicted Billie (played by newcomer Charity Farrell), as the pair are called in to handle a "Code Black" clean up job – "disposal of anything or anyone connected to the incident". Hopefully, that doesn't include them too.
When the pair arrive at a southside warehouse, they find the aftermath of a brutal bloodbath. But when their cleaning begins and they catch two survivors – a mechanic and his girlfriend, played by actors Bo Tyler and Sally Lomonaco – Billie's conscience brings her into conflict with Lincoln as they weigh their captives' fates against the wrath of their mysterious, monstrous Employer.
The film, which was written, directed, and produced by Philip Tice and inspired by harrowing horror classics like Henry: Portrait of a Serial Killer, premiered at Hollywood Horrorfest 2021 and was recently honored with the Golden Reel Award at Shockfest Film Festival 2022. After completing its festival circuit, Stain-Free: Code Black is now publically available to watch for free on Youtube or at www.tice-tomes.com."